Rudi's Perfect Recipe for National Shortbread Cookie Day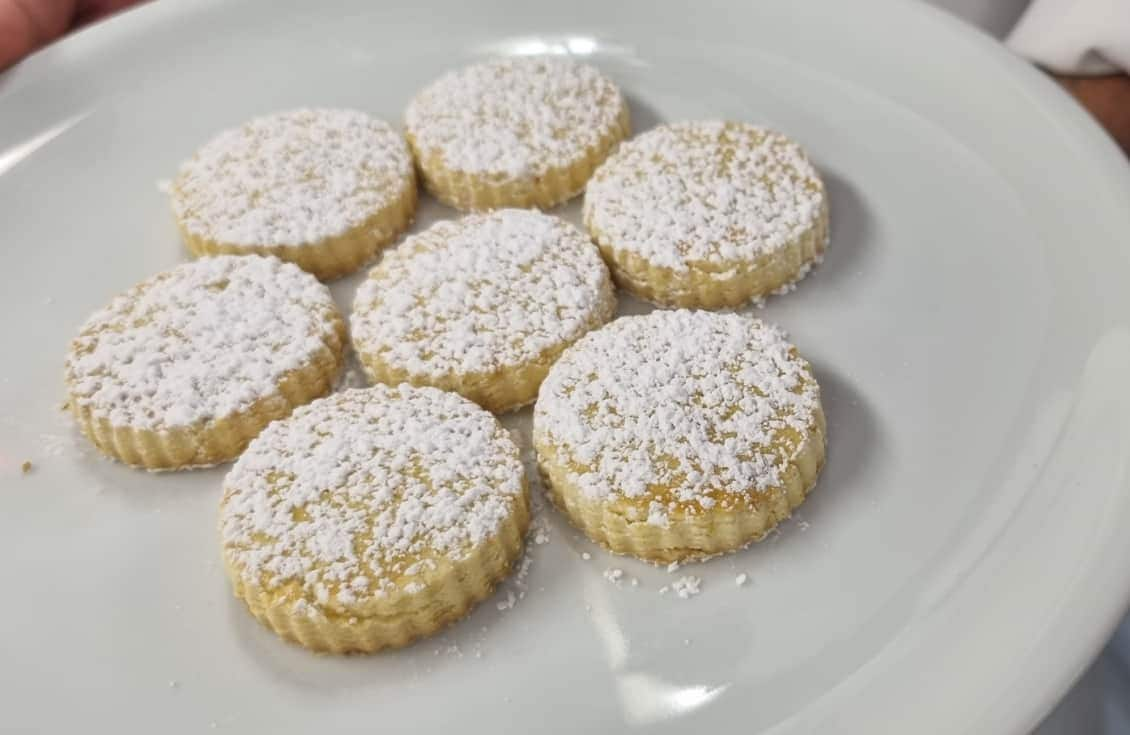 It's National Shortbread Cookie Day, and there's nothing sweeter than this buttery goodness. We asked our Master Chef Rudi Sodamin for his favorite recipe, and he's sharing it with you so you can make it in your own kitchens.
YIELD:
Approximately 60
INGREDIENTS:

9 oz butter

4.5 oz sugar

16 oz flour

8 oz cornstarch
1 piece of orange zest
1 egg for egg wash
Powdered sugar for dusting
DIRECTIONS:

Egg Wash:
Whisk one egg with one tablespoon of water until smooth.
Cookies:
1. Cream the butter and sugar until light and fluffy, then mix in the flour, cornstarch and orange zest. Do not over-mix.
2. Rest the dough in the fridge for four hours, then roll dough until it's 5mm thick and cut with cookie cutters.
3. Arrange in a baking tray and brush with egg wash (see above).
4. Bake in the oven at 300 F, until light brown, then let it cool to room temperature.
5. Dust with powdered sugar.
Enjoy!