Three Key Reasons to Choose Holland America Line for Your Alaska Adventure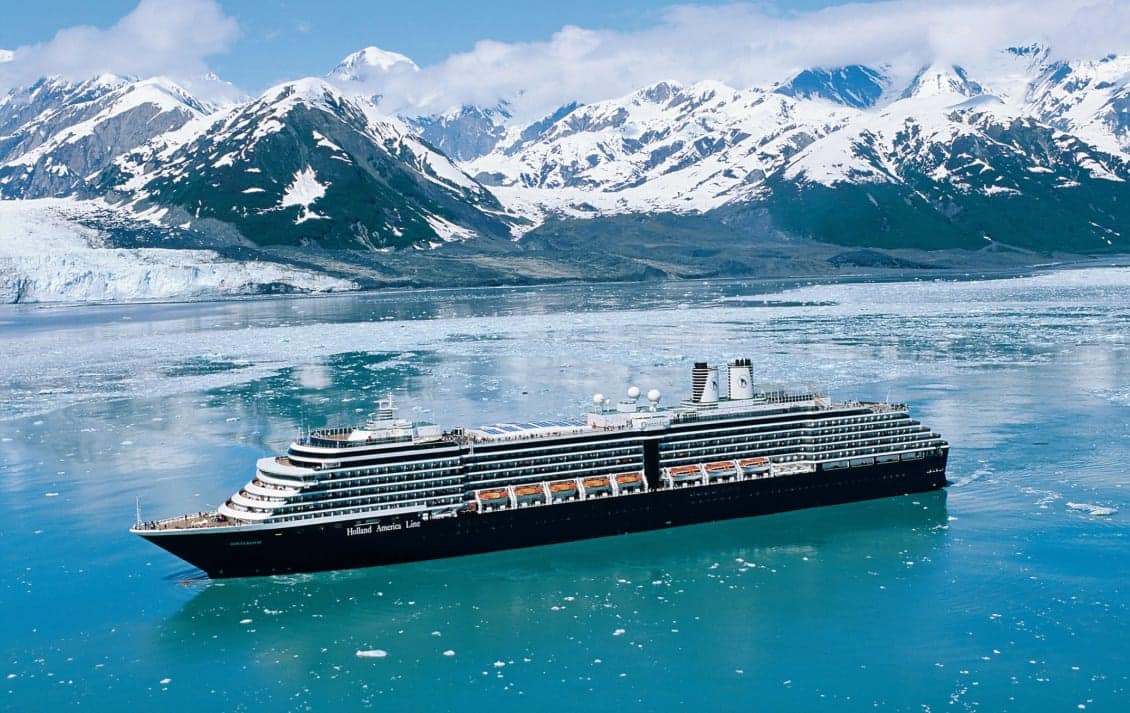 Alaska is on the bucket list of many travelers, and there are plenty of reasons why: incredible scenery, imposing landscapes, warm and welcoming locals, a step back in time to the days of the Gold Rush, elusive wildlife and endless adventure. You can explore Alaska many ways, but if you're looking to cruise to Alaska, Holland America Line is your top pick. Why? Here are three key reasons to choose Holland America Line for your Alaska experience:
1. More Itineraries with Glacier Bay
On most of Holland America Line's Alaska cruises, the ship ventures deep into Glacier Bay. Our cruise line offers the most itineraries that feature this memorable experience. And, we're one of the few cruise lines that can actually take you there. With the serene majesty of snow-flecked and forested mountains defining its shores, Glacier Bay National Park offers some of the most dramatic scenery in the world. Keep your binoculars and camera on hand as you cruise Glacier Bay to the mile-wide Margerie Glacier, where you may have a chance to witness ice calving. Wildlife abounds in Glacier Bay, so stay ready — you never know when you will see the fluke of a humpback rise out of the water or spot a lone brown bear wandering a wind-swept beach.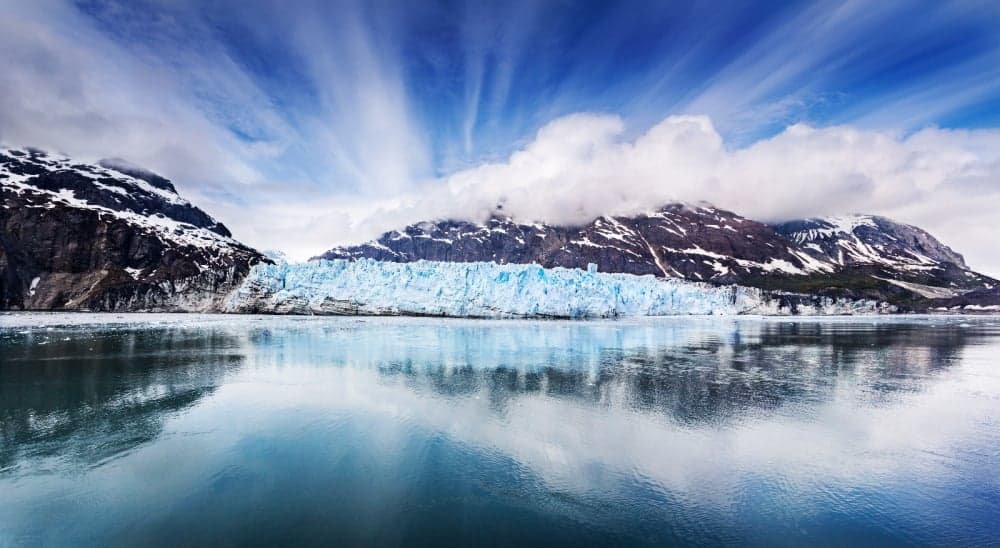 As a proud Authorized Concessionaire for Glacier Bay National Park, we partner with rangers and local Huna Tlingit guides who provide expert insight into this diverse ecosystem and millennia-old culture. You will not only leave Glacier Bay with a shorter bucket list, you will have a deeper understanding and appreciation of this 3.3-million-acre UNESCO World Heritage Site.
2. Spacious, Uncrowded Ships That are Perfect for Alaska and Glacier Viewing
Holland America Line's mid-sized ships are the perfect way to explore Alaska. In 2022, six ships will head to the Great Land: Eurodam, Koningsdam, Nieuw Amsterdam, Noordam, Westerdam and Zuiderdam.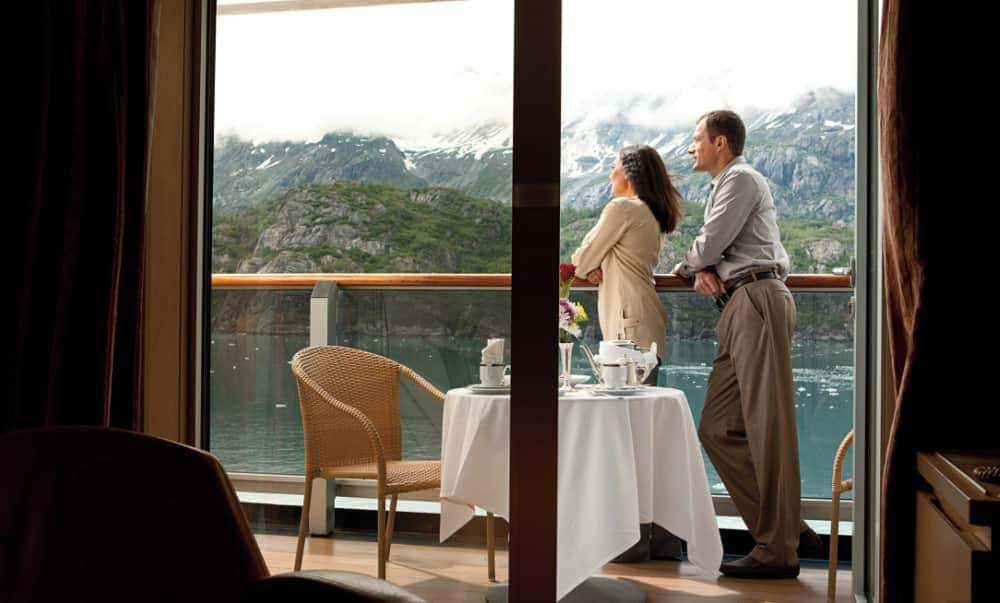 ​Ranging in guest capacity from 1,964 to 2,660, our ships are spacious and never feel crowded. Wrap-around decks allow for exceptional scenic viewing, whether it's glaciers or wildlife. Holland America Line ships also offer a large selection of staterooms with verandahs, so guests can view the scenery without having the leave their cabin. Enjoy breakfast on the balcony surrounded by nature, sip some bubbly and toast to your exciting journey, watch for whales then step inside to relax. Never overwhelming, plenty of outdoor space and perfectly sized.
3. The Most Comprehensive Way to Experience Denali and the Yukon
With a Holland America Line Cruisetour, combine an Alaska cruise with an overland tour to Denali and the Yukon. Holland America Line remains the only cruise line to offer a Yukon experience, and guests get "more" of everything in Denali. Holland America Line owns its motorcoaches, railcars and hotels, so schedules are preferential. Each Cruisetour gets a scenic ride on the luxury-domed McKinley Explorer, including select itineraries that offer Direct-to-Denali service, taking guests from their ship to their Denali hotel room on the same day.
Once at Denali, guests stay at our McKinley Chalet Resort at the entrance to Denali National Park. The property is Holland America Line's magnificent 68-acre hotel on the Nenana River. The resort features dining facilities and guest rooms, including a 99-room complex featuring Denali Suites with balconies and larger living areas. Centrally located between the McKinley Chalet Resort and riverfront guest rooms, Denali Square is a gathering area with restaurants, an amphitheater, fire pits, outdoor seating, retail shops offering local goods, and an artist-in-residence cabin where Alaska native and local artists display and discuss their works. All Double and Triple Denali itineraries include the Tundra Wilderness Tour, which provides the best wildlife viewing opportunities through Denali National Park and a great chance to see the "big five" … grizzly bears, moose, caribou, Dall sheep and gray wolves.
Whether you choose a seven-day Alaskan Inside Passage or 14-day Great Alaskan Explorer, you're sure to have the most memorable experience when you choose Holland America Line for your Alaska vacation.