How to Prepare for Your Cruise and Embarkation Day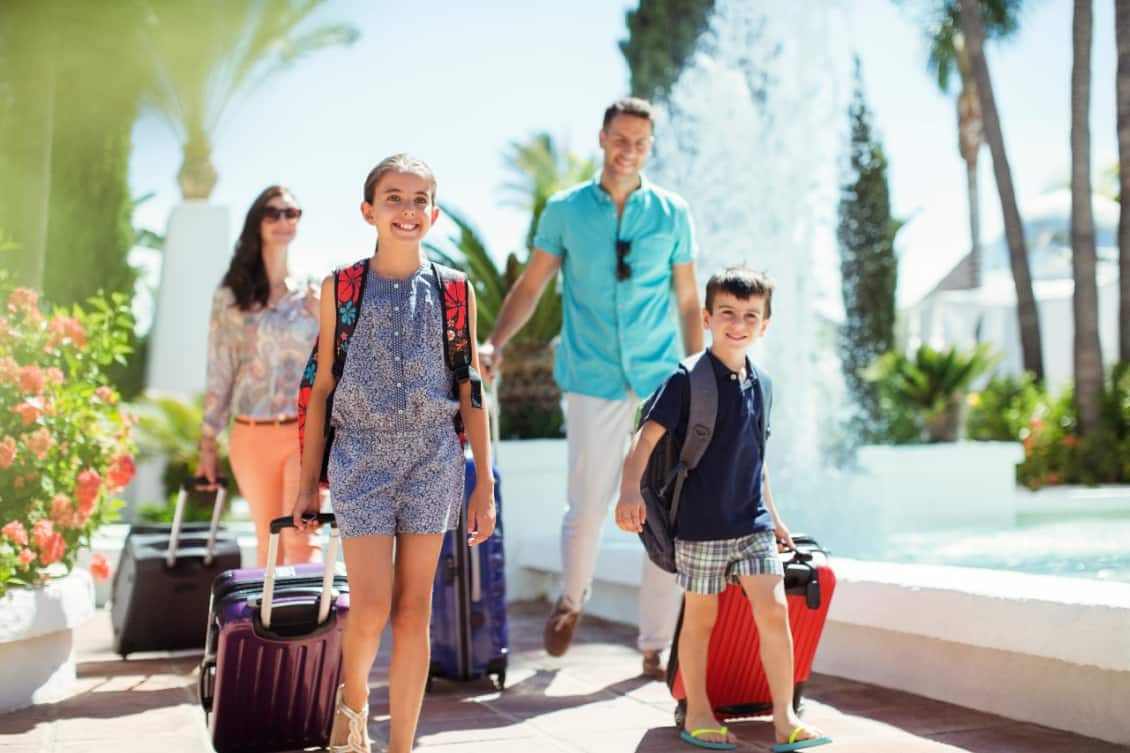 It's hard to believe that your cruise is here! Today is departure day, and for the next seven, 10, 12, or maybe even 128 days, you're going to be cruising with us to new and wondrous places. For some of our guests, the ship is the destination and the ports we visit are an added bonus. Regardless, we're thrilled to have you on board. How can you make embarkation smooth and get settled on day 1? Read on to see how to have a wonderful embarkation day.
Before You Go
Your cruise is quickly approaching. Login in to your booking and complete the check-in process. Having all of this in the system, including your photo, will help you move through embarkation quickly. With mBark, we're using facial recognition technology in the terminal, and if your information is loaded, you'll move right through. Also be sure to download the VeriFLY App on your smartphone and load all of your trip plus vaccine information so it's easy-breezy at the port terminal. And finally, download Holland America Line's Navigator App so you can access your booking, make dining reservations, check your tours and plan your day. Print your luggage tags and bring them with you to the port. Don't attach them before you fly, as they might get lost!
Rise and Shine
If you've come into your departure port a day early and you're staying at a Holland America Line hotel, check what time you need to be in the lobby for your transfer and confirm your embarkation time so you don't arrive at the ship too early. We stagger embarkation to avoid congestion and long lines in the terminal. You can attach your luggage tags now, or wait until you get to the port.
Arrival at the Terminal
Once you arrive at the terminal, hand your luggage to the porters so it can be brought on board. The next time you see your luggage, it will be at your stateroom. No need to carry it on board yourself. You can take a smaller roll-aboard if you would like, and be sure to keep medication and anything important you might need urgently with you. If you've completed VeriFLY, your embarkation will be quick. Show your QR code when you start the check-in process and you'll move right through. And with mBark, a quick facial scan will have you all checked in. Don't worry, if you don't have VeriFLY and haven't loaded your information for mBark, we can check you in manually. It might just take a few minutes longer.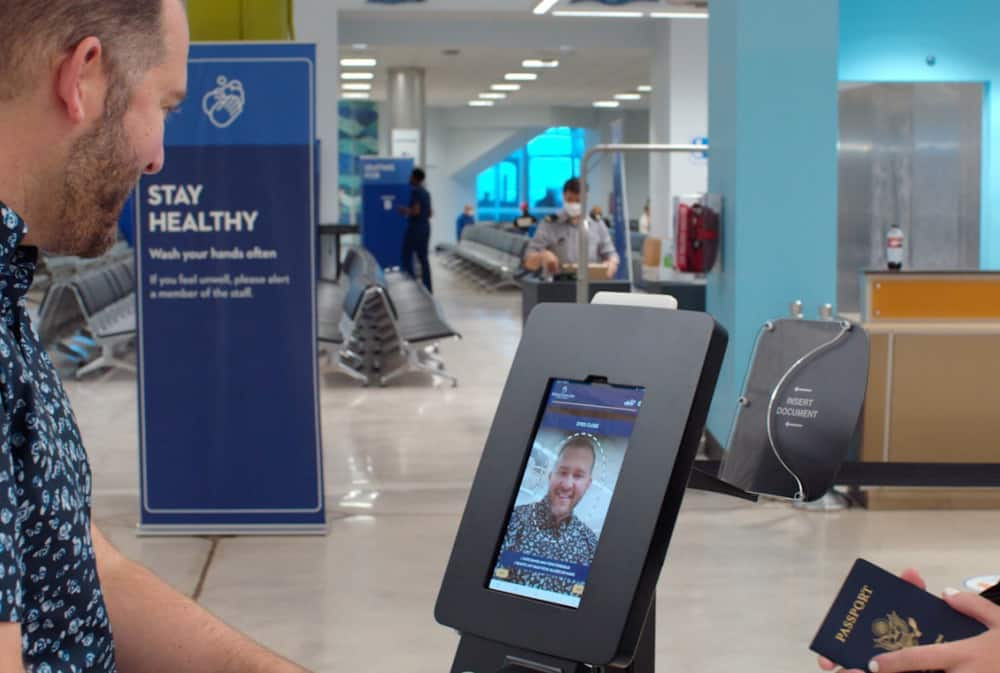 Your stateroom keys will be waiting for you in your stateroom. When you embark, the ship will let you know if the staterooms are ready. If they are, you can head to your stateroom. If not, we kindly ask that you grab a bite to eat and relax for a few moments.
Welcome On Board
If your stateroom is ready, you can head there to unpack, watch our very important Muster Drill and then head to your station to get checked off. You MUST do this before we depart. Your muster station is listed on the back of your door. After that's all done, head to Lido Market, Dive-In, New York Pizza or The Dining Room and have a wonderful welcome aboard lunch.
If your room isn't ready, head to lunch first, and by the time you're done your stateroom should be ready. Then you can go and take care of the Muster Drill and unpack.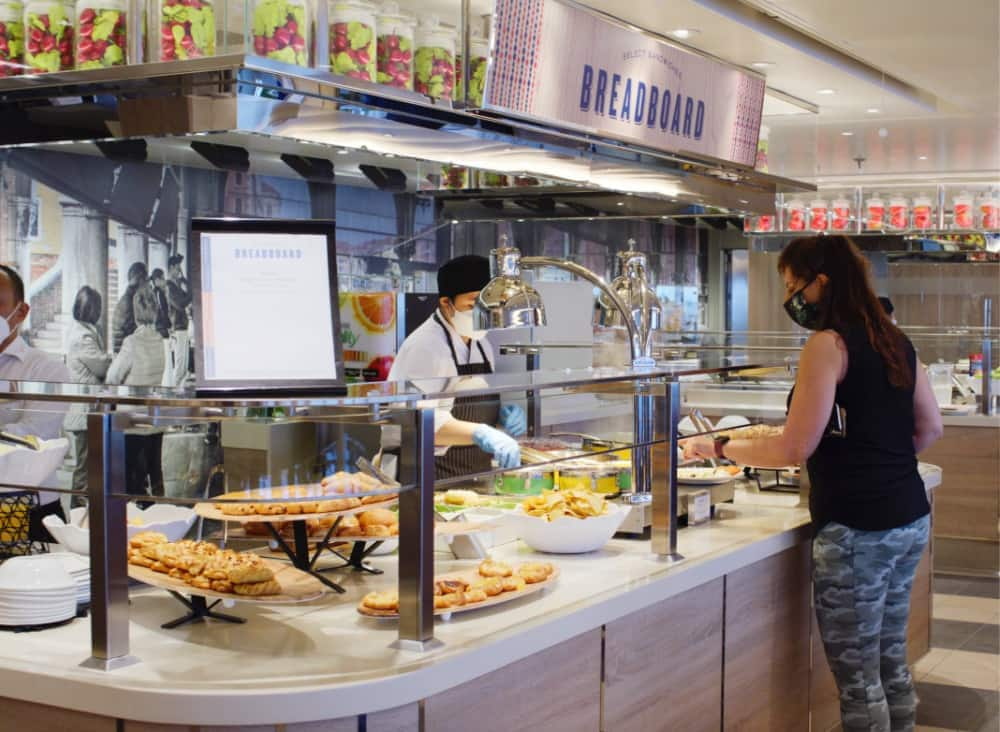 After lunch, muster drill and unpacking, have a wander around the ship. Become familiar with the main spaces and explore. If you are interested in specialty dining or the spa and haven't made bookings, now is the time to do this. Our Greenhouse Spa even has a raffle for free treatments, so be sure to enter! You also can get information on our Drinks Packages. If you like to indulge in cocktails, wine, soda and specialty coffee, be sure to check out if this is right for you. We offer different levels, including a non-alcoholic package.
Bon Voyage
It's time for sailaway! Head out on deck to watch your departure city fade away as you head out on your adventure. If you want to celebrate the sailaway with guests, visit the aft pool for a wonderful view. Prefer to watch the skyline in private? If you have a verandah, relax with a glass of champagne and toast to the voyage ahead. You've already explored the ship, so now it's time to get ready for dinner.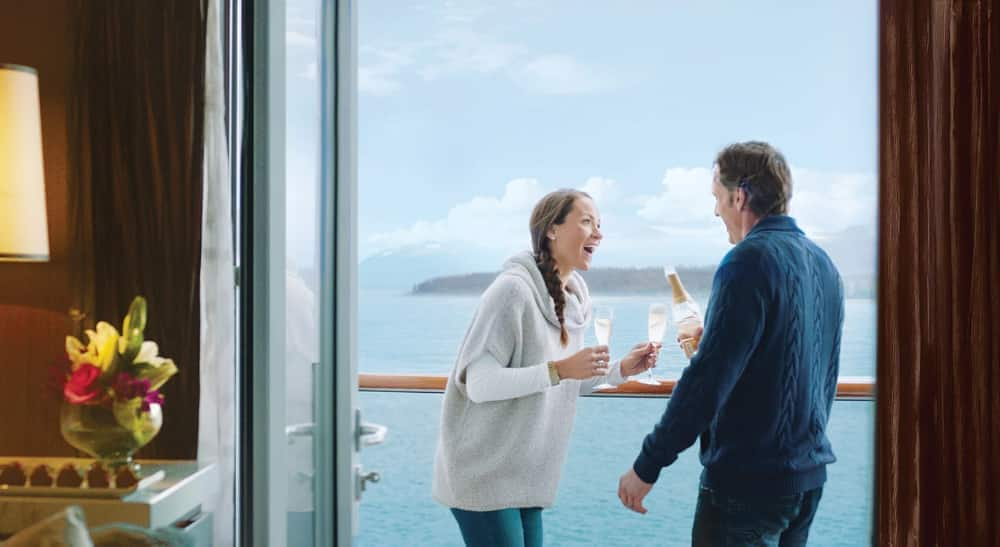 Departure night is smart casual. You will have two Gala Nights on a seven-day cruise, so if you desire dressing up, you can pack accordingly. Also, our Orange Parties are back, so be sure to pack orange attire or orange accessories to join in the festivities honoring our Dutch heritage.
Time to Dine
Head to dinner in The Dining Room and enjoy a wonderful, multi-course meal. Soups, salads, entrees, dessert, freshly baked breads … we serve it all. Try something new! That's the beauty of a cruise. If you don't love it, you can choose something else. But at least you've embraced the culinary adventure.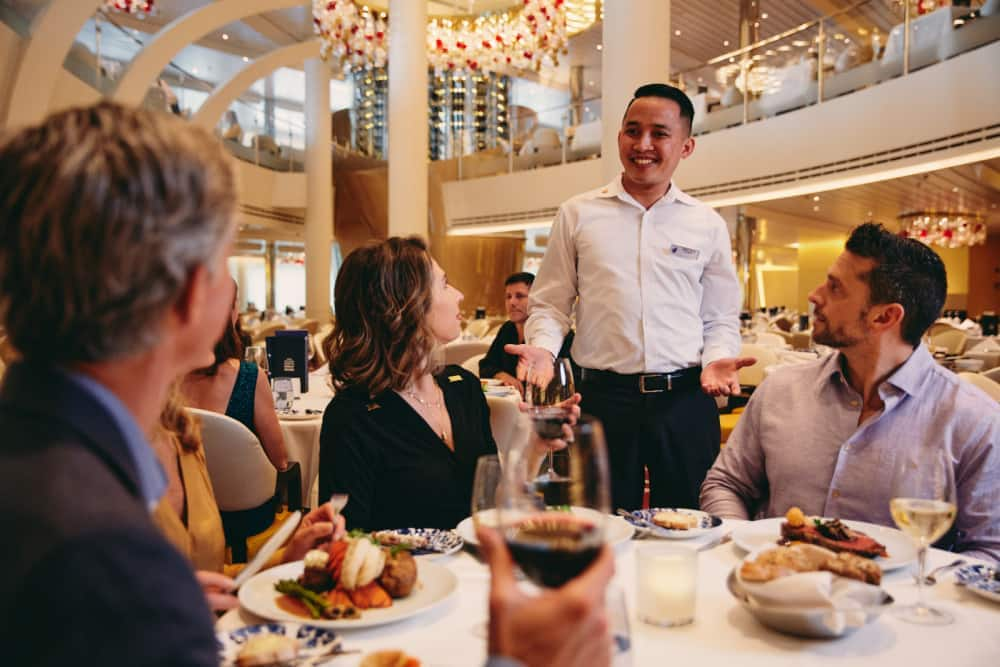 After dinner, the night is yours to enjoy. What's there to do on board in the evening aboard a Holland America Line ship? Stay tuned for another post about our evening entertainment.