Recharge in Secluded Luxury at The Retreat on Your Next Cruise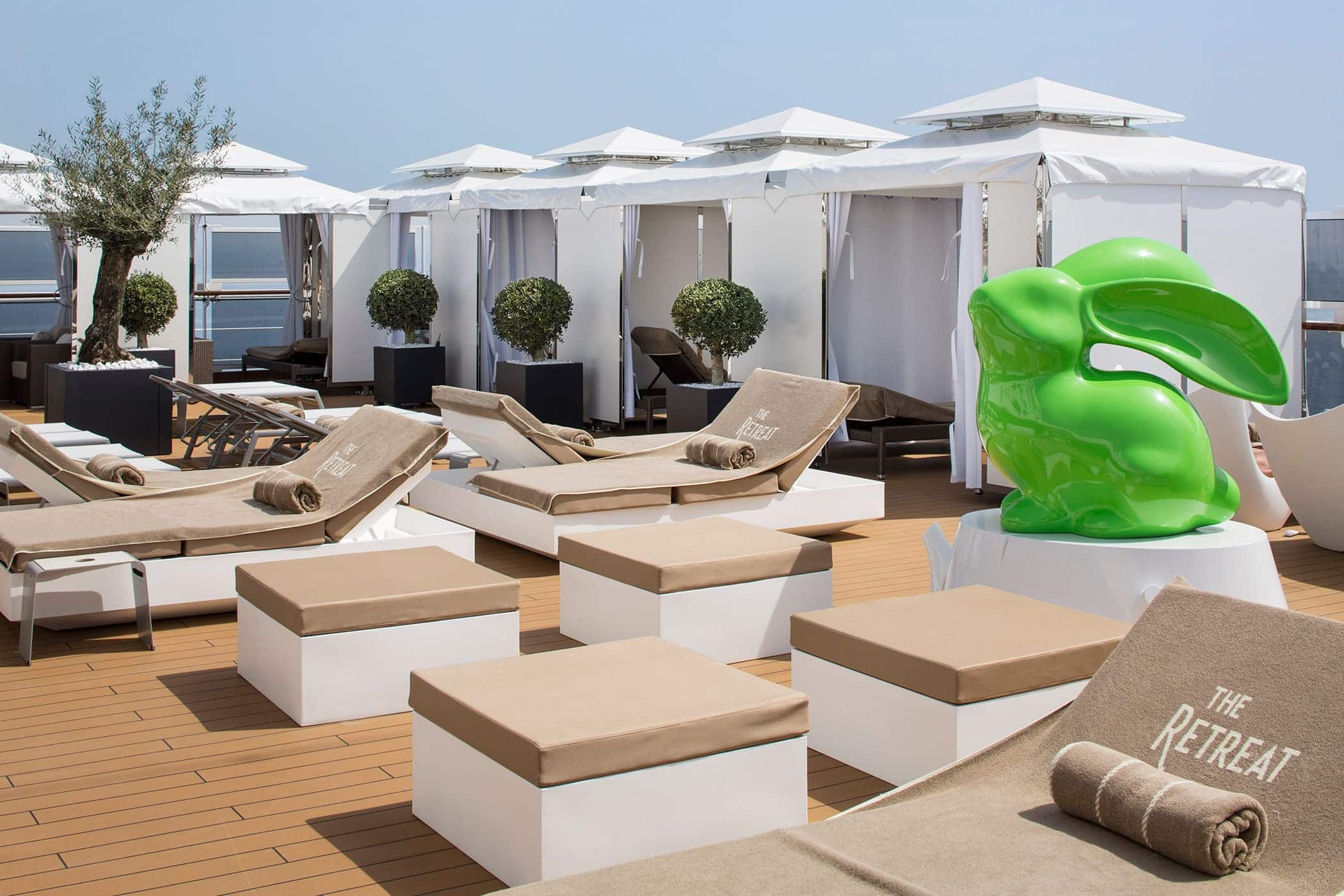 As many cruisers know, Holland America Line combines personalized service and once-in-a-lifetime experiences with innovative and engaging onboard amenities. One of the amenities that best shows Holland America Line's unique ambiance is "The Retreat."
Currently on Eurodam, Koningsdam, Nieuw Amsterdam, Noordam, Oosterdam, Westerdam and Zuiderdam, The Retreat is an outdoor area that is perfect for guests looking for a quieter, more luxurious place to rejuvenate during their cruise. To make sure those at this prime location can enjoy the wonderful views and take in the relaxing atmosphere, The Retreat includes private cabanas, lounge chairs, sun beds and exclusive bar service. The cabanas are perfect for guests who love to be outside but seeking a secluded sanctuary where they can be pampered by a dedicated staff. Some of the cabanas overlook the sea; others overlook the pool deck — but they all provide unique views of the surroundings.
Imagine watching the glaciers of Alaska pass by, seeing the lakes and locks of the Panama Canal up close or simply enjoying the sunshine of the Caribbean in a private area where you know your cabana and deck chairs will be waiting.
Along with the luxurious amenities, a simple lunch is served at The Retreat each day, which can be enjoyed with a mixed drink from the exclusive bar for Retreat guests.
Ready to experience The Retreat? Add Retreat reservations, which include a cabana, to your next cruise by calling ship services or through your preferred travel professional prior to your cruise. Relax, recharge and reach total rejuvenation at The Retreat today!