Through the Years: Holland America Line's Seven Rotterdam Ships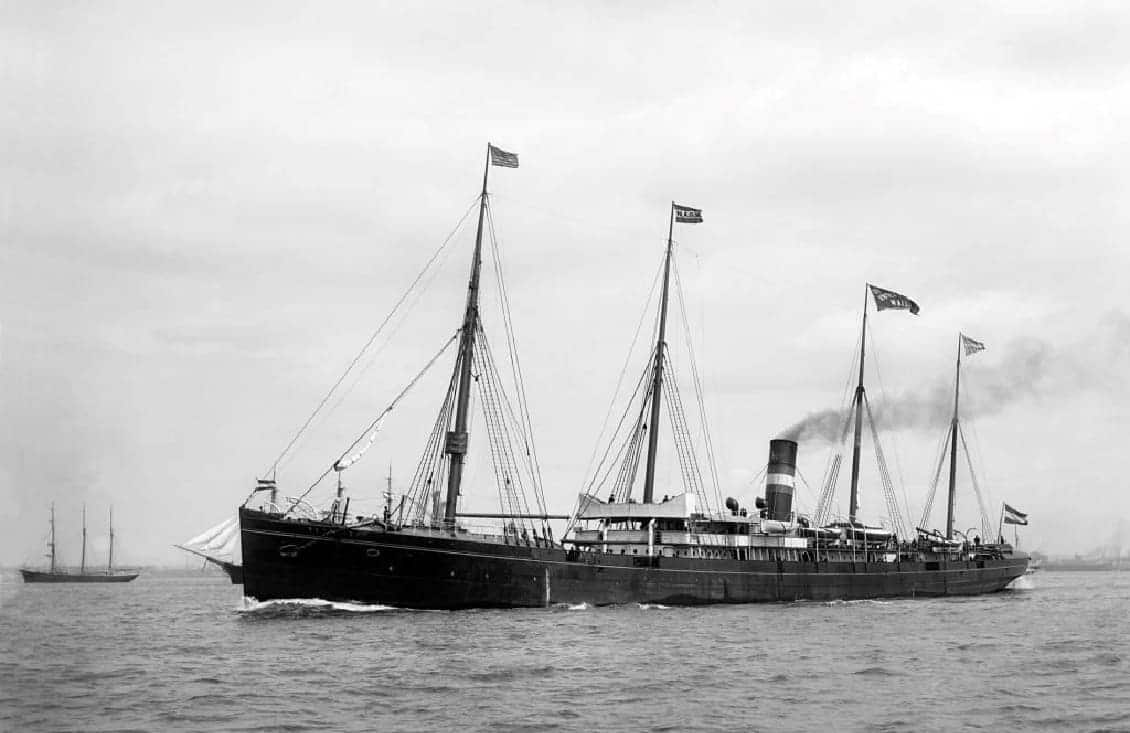 Holland America Line is lucky to have several company historians. Two notable figures are Captain Albert Schoonderbeek and Gerald Bernhoft, director Mariner Society. In anticipation of the launch of our new Rotterdam this month, the two brand experts sent in fun facts and information about the previous six Rotterdam ships that have carried the name for our company. Enjoy learning about all of the ships to bear the name Rotterdam for Holland America Line.
—
Rotterdam I was baptised by the daughter of Captain Hus, something that was never repeated. Except for sistership Maas (which was christened by the wife of Captain Deddes), all the other ships in the fleet were baptized by office people (or related to) or by royalty. The ship's first crossing from the Netherlands to New York in 1873 was an arduous Atlantic crossing that took 14 days and 6 hours. In those days, propulsion was a combination of both steam and sail power.
By the late 1800s two more vessels to bear that name were built and joined the growing Holland America Line fleet. Rotterdam II of 1881 was the first non-German ship to sail through the Kiel Canal when it was opened to avoid upsetting Great Britain or Germany about who would be first. The Kingdom of the Netherlands was neutral so choosing Rotterdam wold not ruffle any feathers.
Rotterdam III of 1897 only sailed for nine years for the company, as she then had to make space for the arrival of Rotterdam IV. This ship is the first we have on record that two Dutch emigrants eloped from their family to get married in the U.S. She was rich and he drove her horse and carriage and they fell in love. The family did not like it and they eloped to New York and got married there.
Then in 1908 the "flagship" Rotterdam IV was christened and took her place as one of the most majestic and opulent vessels of her time. She was the first two-funnel ship for the company.
Two of her public areas were crowned by stunning Tiffany Glass domes. She was one of the first vessels to have an enclosed Promenade Deck, which was a new nautical design introduced to passenger ships by Holland America Line. This gave passengers the opportunity to go out on deck for fresh air without being in adverse weather elements, especially during fall and winter transatlantic crossings. Enclosed Promenade Decks are now a standard in ship building. She also carried notable figures from Europe to America. Some were starting new lives in the United States, others for a foreign or state visit. Among the most notable were Albert Einstein and his wife Elsa, as well as Winston and Clementine Churchill.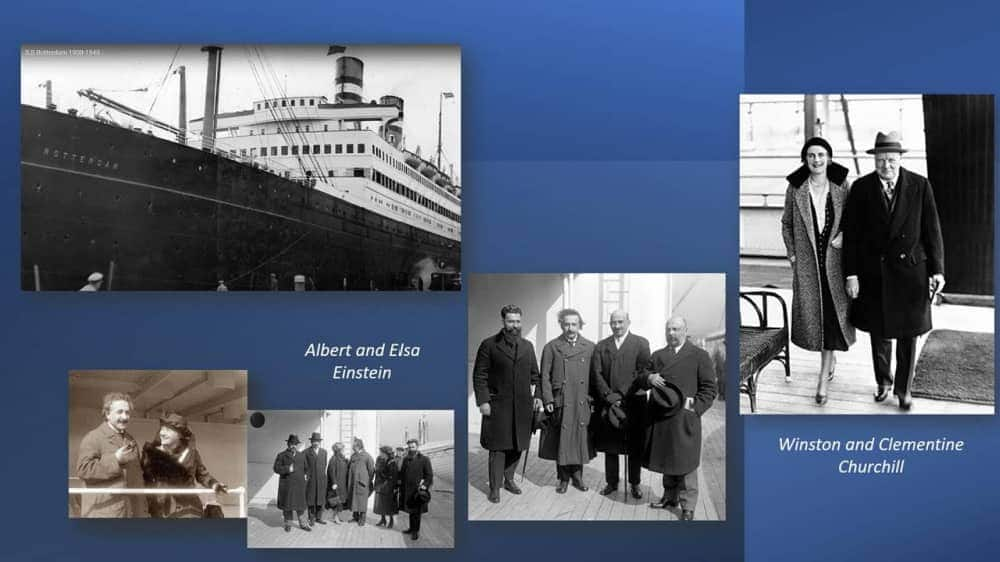 Rotterdam V was very much constructed with cruising in mind, but could still be a two-class transatlantic ship. By constructing the central staircase as a double helix and alternating the class decks, it could be a one-class ship when the connecting doors were opened. Thus, she outlived here contemporary north Atlantic liners, such as Queen Mary, Queen Elizabeth, Untied States, France, etc.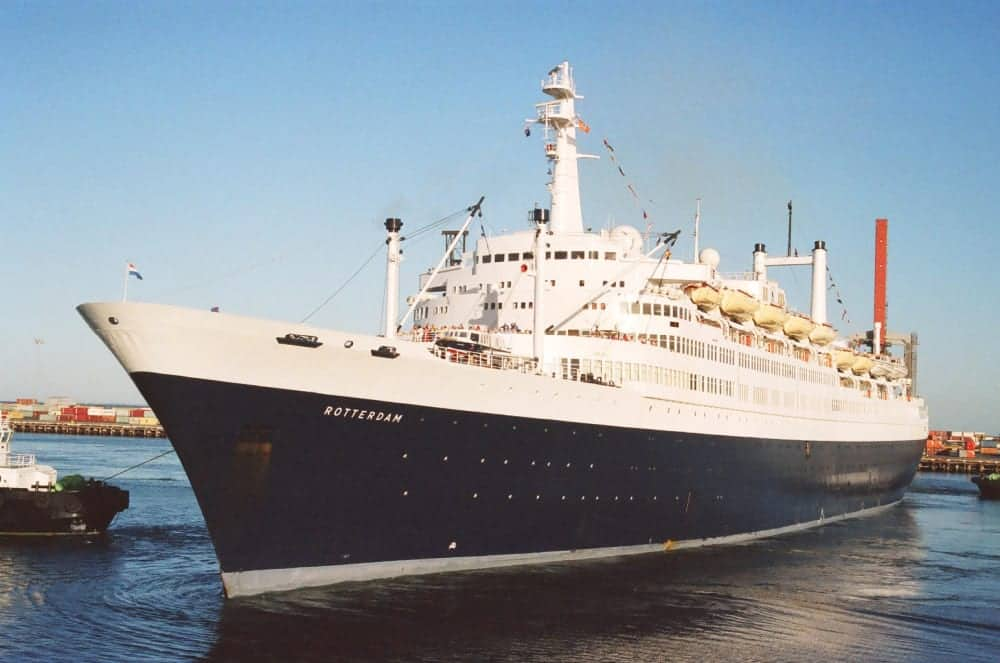 This concept was so successful that it was not so difficult to convert her to a hotel, and that is what she is now in the Port of Rotterdam. So, if you are planning to make a cruise on the new Rotterdam VII, you can stay the night before on the Rotterdam V in the port of Rotterdam and wait until the Rotterdam VII comes in. That is three Rotterdams in one night!