Holland America Line Names Captain Werner Timmers Master of Rotterdam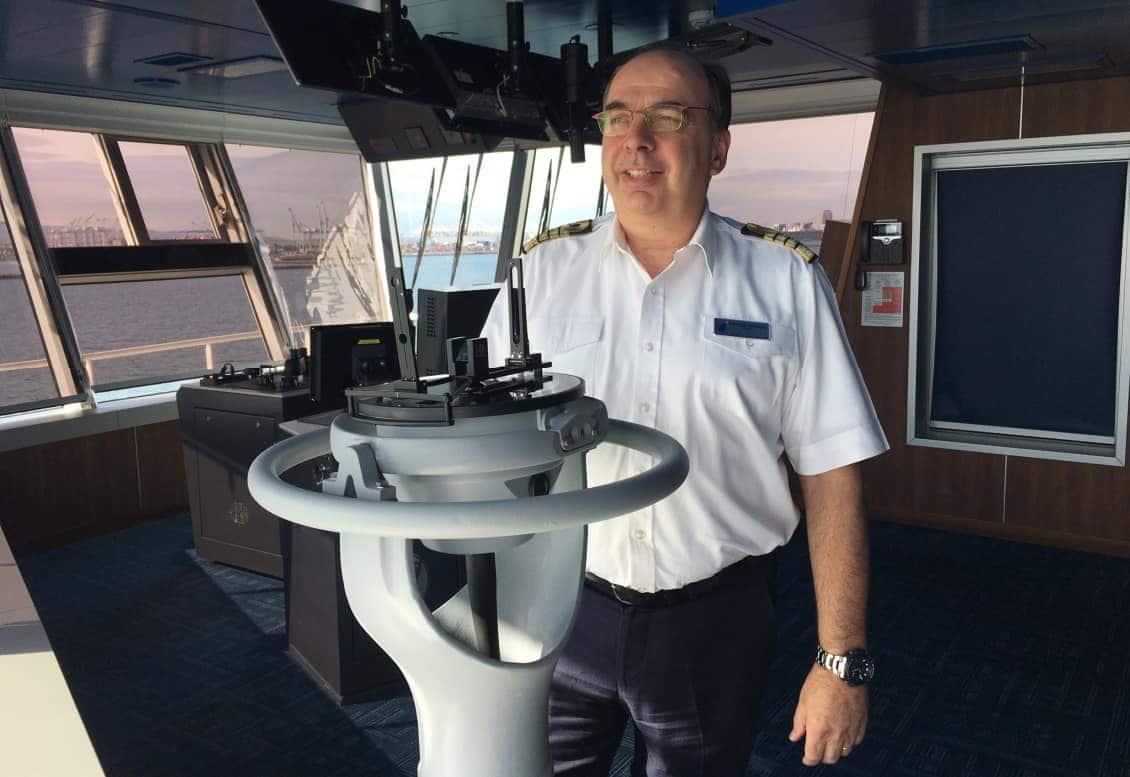 Holland America Line has named Werner Timmers, a captain with nearly 40 years sailing for the cruise line, to take the helm of Rotterdam when the ship enters service in July 2021. Captain Timmers joined Holland America Line in 1984 and has worked on all classes of ship within the brand, most recently as master of Koningsdam.
Captain Timmers will head to Rotterdam in the coming months for sea trials and then relocate to the Fincantieri shipyard in Italy, where the ship is being built, to oversee the finishing touches before delivery.
"As one of the longest-serving officers in our fleet with a wealth of experience, we are pleased to name Captain Timmers master of Rotterdam," said Gus Antorcha, president of Holland America Line. "His years of seamanship and hospitality with both guests and crew will continue to create a culture on board that promotes excellence in service and a passion for travel."
Since first joining Holland America Line in 1984 as an intern, Captain Timmers has worked his way up the ranks to captain, which he achieved in 1996. He has since been master of Eurodam, Koningsdam, Nieuw Amsterdam, Ryndam, Zaandam and Zuiderdam.
"I am deeply honored to be named the first master of Rotterdam, and I look forward to getting on board for the sea trials and seeing the ship come together during the final stages of construction," said Captain Timmers. "My long career with Holland America Line has been filled with so many wonderful milestones, and this appointment is a highlight."
A native Dutchman, Captain Timmers grew up in Roosendaal, the Netherlands. He chose a career at sea in his final year of high school after hearing a seafarer tell tales of adventure during career day. He joined the Nautical Academy in Vlissingen, the Netherlands, and after graduating with a degree in nautical sciences, he obtained a second degree in marine engineering and rejoined Holland America Line as a fourth officer.
When not onboard a ship, Captain Timmers lives with his wife, Sherron, and their two children in Mount Dora, Florida.
GET TO KNOW THE MASTER
What is your favorite port to sail into?
There are a few ports that stand out, mostly because the sail-in is beautiful and you dock in the middle of town: Amsterdam, Vancouver, San Francisco, Venice and Istanbul.
What is your favorite dish on any Holland America Line menu?

It's a hard choice but the Wasabi Beef in Tamarind. For dessert, the Salzburger Nockerln at Rudi's Sel de Mer. The David Burke additions in Pinnacle Grill also are fantastic.
If you were a cruise guest, what type of shore excursion would appeal to you? 

I am into the history of things, so I would choose any excursion that takes me to an old castle or ruins. In Alaska where nature is rampant, I would go either whale watching in Sitka or see the grizzly bears in Ketchikan.
If you weren't a captain, what would you be doing?

I originally wanted to become an architect, and good design still fascinates me, so something in that direction, perhaps an industrial designer or builder. Together with my wife Sherron, I designed our log cabin in North Carolina and did most of the finishing work. I enjoy woodworking. The latest addition to my shop is a wood lathe. I do a little baking on occasion, my grandma's apple pie mainly, and I also play golf badly.
If you could pick five people, living or dead, real or fictional, to join you at the captain's table for dinner, who would you pick?

The first one is my wife Sherron of course, she is my muse and rock all at the same time.
Sir Frances Drake, fearless entrepreneur of the sea, he seems to have been everywhere we go. Steve Irwin and Jane Goodall, for their passion and defense of the animal kingdom and the environment. And finally, Elon Musk, fearless entrepreneur of today's world.