Our Alaska CruiseTours are now Called Land+Sea Journeys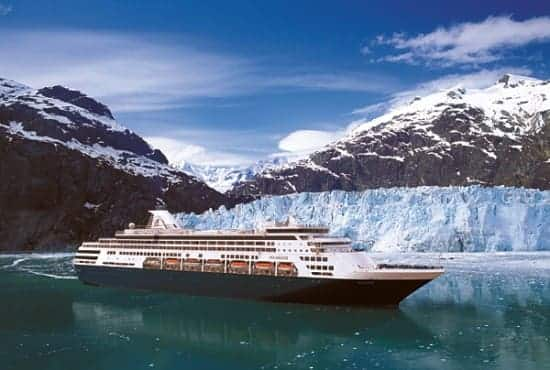 HAL fans, if you're thinking about taking one of of popular Alaska CruiseTours, we wanted to share with you that we rebranded them and they are now called Land+Sea Journeys!
This change reflects substantial program updates designed to appeal to the desires of today's travelers. Now our guests will have more opportunities than ever to explore and personalize Great Land vacations.
Land+Sea Journeys offer the benefit of combining the "must-see" of Denali National Park with the "seldom seen" wonders of the Yukon, including one- or two-night stays in the heart of the Klondike Gold Rush Country. We are employing a refreshed approach to add to guests' leisure time so they can further engage in their own personal discoveries and experience more highlights en route.
Perhaps the most significant program enhancement for 2014 is a convenient one-hour flight that brings Fairbanks, Alaska, and Dawson City, Yukon, closer together — replacing up to two days of motorcoach travel and a hotel overnight. Other notable elements include a new McKinley Explorer dome rail schedule between Anchorage and Denali that departs later in the morning northbound to Denali and arrives before dinnertime nearly three hours earlier heading southbound to Anchorage.
Between Denali and Fairbanks, luxury motorcoaches will provide swifter service that maximizes the guest experience in both destinations. At Westmark Fairbanks, Anchorage and Skagway, Holland America Line has begun substantial renovations that will include extensive room updates, soft goods, hotel decor and some expansion in the Skagway property.
Check out the new Land+Sea Journeys. This change should be reflected on our website by the end of the month!