Anthony's Alaska Adventure: Fairbanks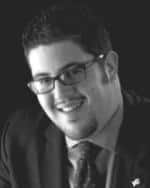 Having left the country charm of Beaver Creek behind we find ourselves in Fairbanks, Alaska. Fairbanks is a moderately large city and has all the trappings of modern life. That being said, it's a nice break from the countryside as it offers us a chance to stop for supplies and things we need for the trip.
The Westmark Fairbanks towers eight stories over the city and offers a thoroughly modern product. Featuring a large amount of meeting space, the property is known around town as one of the finest hotels in the city. Recently expanded, the hotel now has over 400 rooms and is truly a departure from the rest of the hotels in the system save for Anchorage.
Holland America Line guests were abuzz in the lobby as the season begins. Our guests are beginning to arrive at the hotels that we've already been to and we are starting to see the fruits of our labor. The hotel teams are springing into action with excitement as the guests begin to flood their hotels. There isn't much of a break at any point in the season as the tours keep on coming almost non-stop.
Fairbanks is a lovely city that sits outside of Denali National Park. Our guests generally arrive in Fairbanks at the beginning of their land tour either by air (and will join the ship later) or by bus or rail from the ship (and will fly home later). Unfortunately, we don't have time to visit Denali, but it's the highlight of the tour for many of our guests.
Being that the hotel is in operation, we've got two sessions today — two big sessions! We were in a section of the hotel's ballroom and the room was even a bit big for my voice … remember, I am from New York! Anyway, after we train we head to Tok for the night, so we can shave a few hours off the long trip to Dawson City, Yukon.
I got to experience something I haven't really seen since arriving in Alaska … a sunset. Being so far north, the sun sets very late at night. And it's only getting later. We found ourselves outside of Tok around 10:45pm and were treated to some beautiful colors as we rode into town.
I guess all roads lead to Tok! Stay Tuned.
Anthony, a crew purser, is on a special assignment for Westmark Hotels, a Holland America Line company. Questions about Alaska, the Yukon or Westmark? E-mail Anthony at worldfamoustrainer@gmail.com.