Explore Under the Sea Without Getting Wet on a Submarine Shore Excursion
Holland America Line offers thousands of Journeys Ashore appealing to a wide variety of interests. Whether you seek active and adventurous or cultural and calm, we showcase some of the best sites and activities at each port. While there can be much to see on land, a tour that takes you below the surface without getting wet makes for a remarkable odyssey you won't soon forget.
If you're looking to try something unique and explore an underworld teeming with vivid colors and exotic creature, read on to learn about some of our top submarine excursions.
BRIDGETOWN, BARBADOS:
If you're in search of a family-friendly adventure, this award-winning Atlantis submarine ride is a must. As one of Barbados's top recommended attractions for adults and children alike, you can be sure it will be a blast for the whole family.
Transfer to the sub on board the Ocean Quest ferry as the professional crew welcomes you and provides an informative safety briefing. As you make your way, you'll admire the white sandy beaches of the Barbados coastline that are always in view as you cruise out to the dive site.
Make the easy transition from the Ocean Quest to the submarine, the Atlantis III, where you'll be fully submerged in the azure waters. As you peek into the large portholes you'll likely come face-to-face with curious, colorful fish and witness an old shipwreck as you reach depths of 150 feet.
The Atlantis III's knowledgeable co-pilot narrates the 40-minute underwater adventure and will help you to identify the amazing sights outside your window. Re-surfacing, you will transfer back to the Ocean Quest and head back to shore.
MAUI (LAHAINA), HAWAII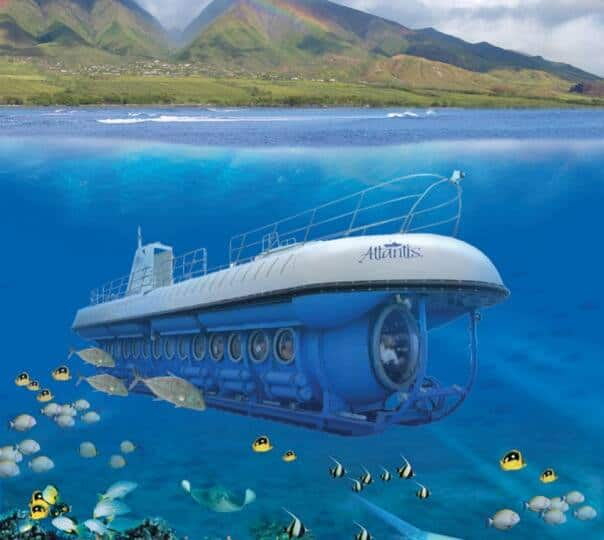 This once-in-a-lifetime journey aboard a 65-foot, fully air-conditioned submarine presents an opportunity to see and experience Maui's magnificent underwater world.
Your tour begins with a two-mile boat ride where you'll take in the breathtaking sights of Maui's rich, emerald coastline. If you're traveling anywhere from December through April, you'll also want to keep and eye peeled for whales, which can often be spotted along the way.
From the shuttle you will transfer to the submarine and begin your underwater adventure. The Atlantis submarine, considered the world's most technologically advanced passenger submarine, will descend to depths of 125 feet allowing you to witness this watery world through two-foot viewports and see a variety of exotic tropical fish, coral gardens, moray eel and other exciting marine life.
The friendly crew will share their love of the ocean and explain its role in Maui's rich culture and history.
CABO SAN LUCAS, MEXICO: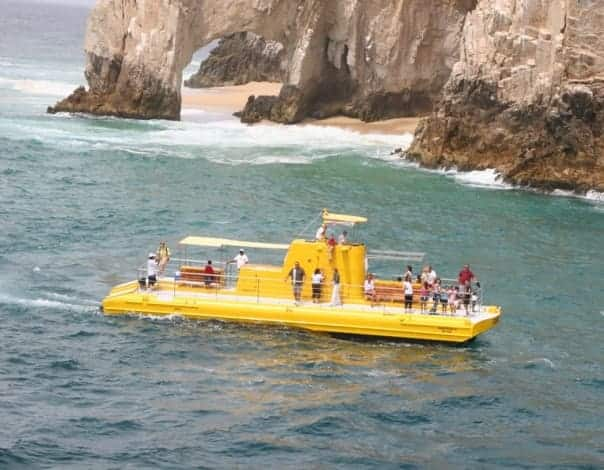 Loaded with great photo opportunities, this is excursion allows you to explore and enjoy the underwater world of the Sea of Cortez without getting wet.
Once your guide provides you with a briefing about Baja and your tour, you will step down into the air-conditioned, 60-foot, 33-passenger semi-sub. Each seat on this vessel has a fabulous view and comes equipped with a fish identification card to help you spot all the unknown creatures that await you.
Never leaving the surface, you'll motor along sitting safely eight feet below the waterline with glass panels for viewing the rich marine life of Cabo San Lucas. The Sea of Cortez is said to be one of the most fertile bodies of water in the world, hosting more than 800 species of fish from small tropicals to whale sharks.
Topside you can snap great photos of the arch at Land's End, a sea lion colony and Lovers' Beach.
ORANJESTAD, ARUBA:
Atlantis Submarine Underwater Adventure & Shipwreck Exploration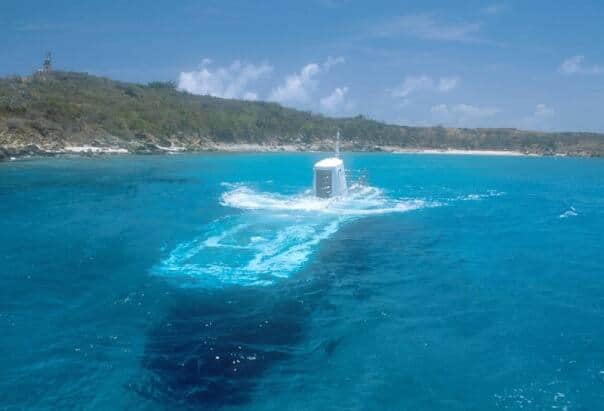 Your voyage will begin with a short transfer to the submarine on the shuttle vessel SubSeeker.
Board the Atlantis submarine just off the southeast coast of Aruba for a thrilling dive to either the mysteriously sunken airplane or the retired Danish sailboat Morgenster. Get an up-close view of stunning marine life while diving to depths of 130 feet. Colorful schools of tropical fish, huge sponge gardens and the mystic beauties of the coral fields will leave you amazed. An educational and entertaining narration by experienced, professional and licensed crew will highlight this unique experience that takes place in air-conditioned comfort.
Have you ever considered an underwater expedition? Tell us which of these tours interests you most in the comments below!