Five Stunning Places to Snorkel on a Holland America Cruise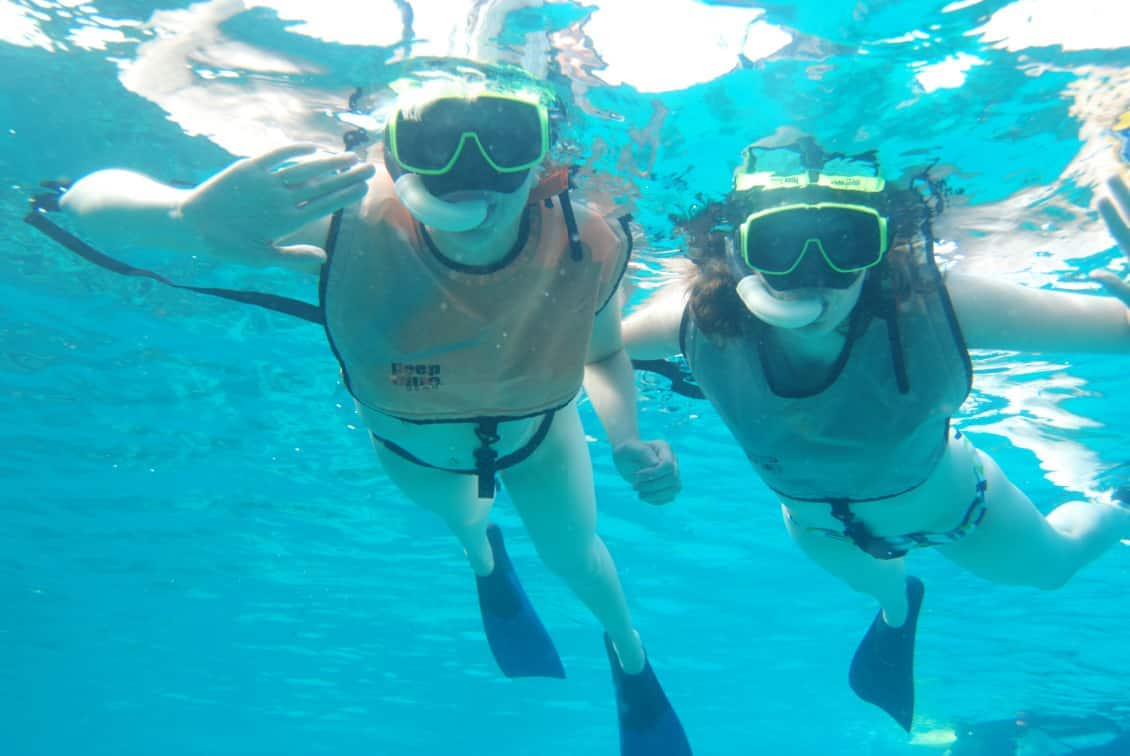 Holland America Line takes you to some of the world's most secluded waters — many protected in national marine sanctuaries or parks or as UNESCO World Heritage sites. These gorgeous bodies of water are perfect for watersports, including snorkeling. Snorkeling, an easy-to-learn water activity, is ideal for most ages. Simply don a snorkel, mask and fins and relax to explore the stunning underwater world in these exotic destinations. For those who want to see marine life and go an adventure without a deep dive, take a look at these snorkeling shore excursions around the world.
ULTIMATE SNORKELING
Grand Turk, Turks and Caicos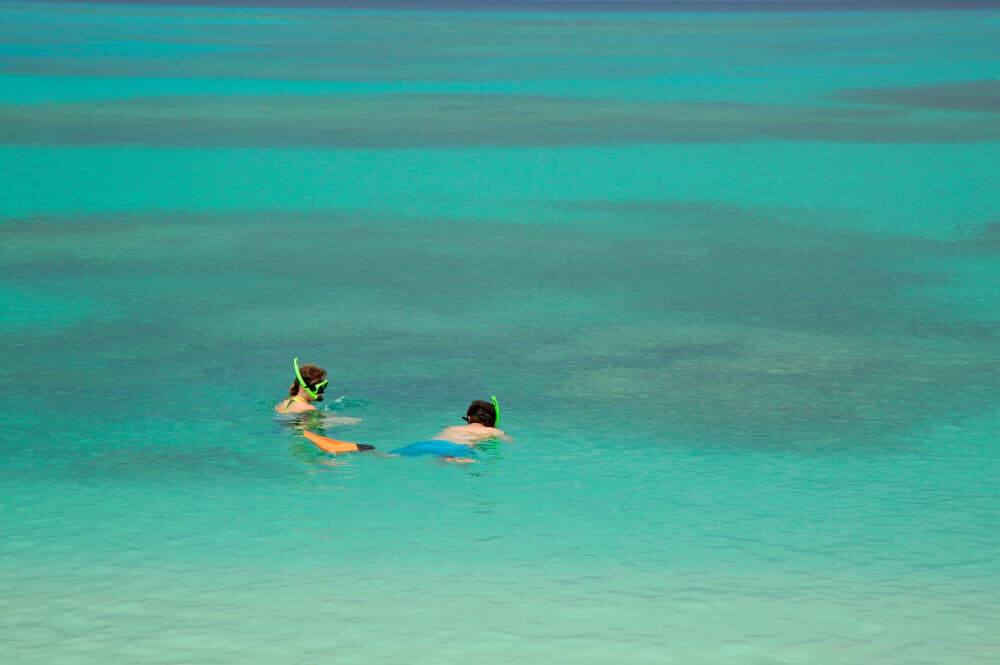 With warm, stunning azure waters, Grand Turk, just seven miles long and a mile wide, is one of the world's grandest diving destinations – known for its "Wall," descending about 7,000 feet to the sea bed. But its snorkeling, in nearby shallow waters six to 10 feet deep, is also a grand experience. At pristine Horseshoe Reef, guides lead you through the reef system to see abundant, colorful tropical fish; brain, tube, blue and purple fan coral; and even thick flowing sponges. More crystal-clear snorkeling near Round Cay is included in this experience in the pristine Turks and Caicos, famed for fine white sand beaches.
TURQUOISE BAY SNORKELING
Exmouth, Australia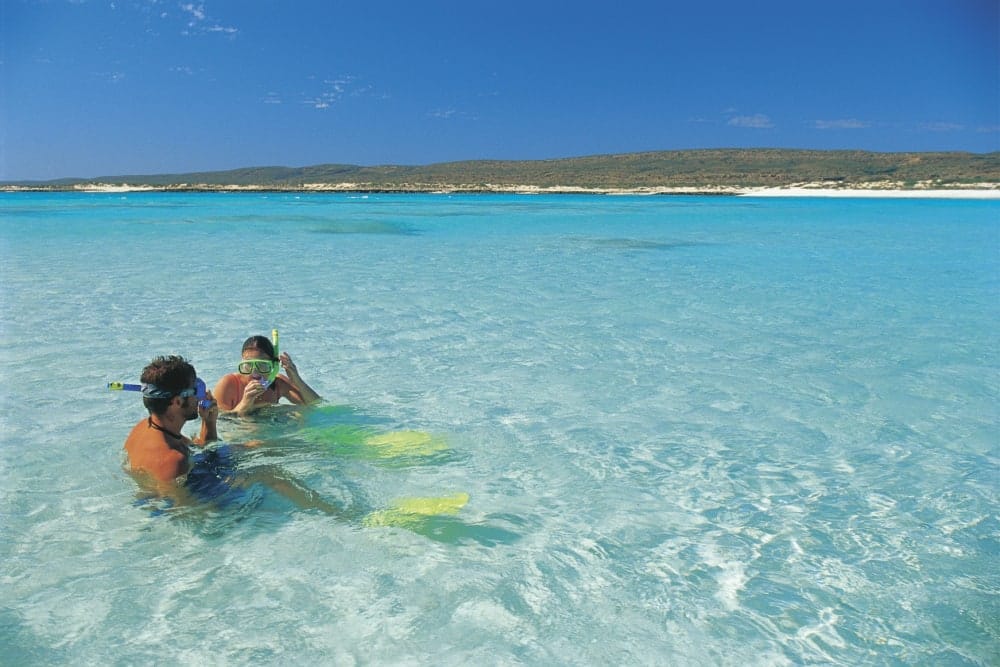 Ningaloo Marine Park's magnificent Turquoise Bay, with schools of tropical fish found on nearby Ningaloo Reef, UNESCO World Heritage-listed and Australia's largest fringing reef, stretching more than 120 miles along the Northwest Cape. Immerse into soothing turquoise waters right off the soft sand beach. With more than an hour of snorkeling, you'll experience an underwater world teeming with sea turtles, rays, colorful fish and hard and soft coral. You'll also stop at Vlaming Head Lighthouse, one of Australia's few locations where both sunrise and sunset can be observed.
WHALES, WILD DOLPHINS & MARIETAS ISLANDS SNORKELING
Puerto Vallarta, Mexico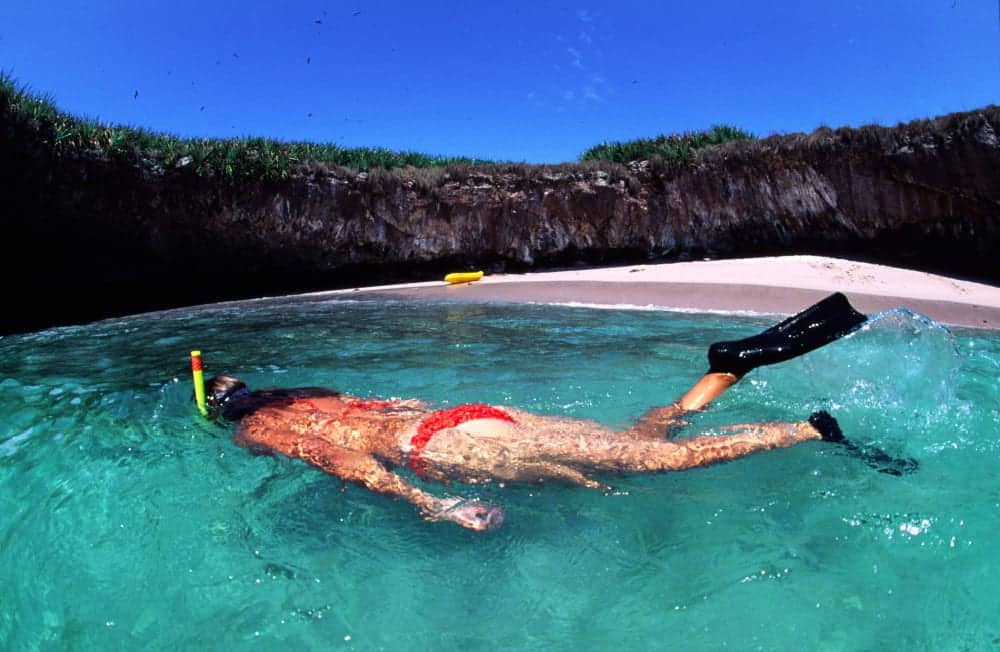 Mexico's picturesque Banderas Bay, nestled along its 42-mile-long Pacific coastline, is home to rich aquatic life and the uninhabited Marietas Islands, a secluded, capacity-controlled national park framed by rocky caverns and archways. Home to more than 40 species of plants and wildlife, Marietas Islands National Park, known as the "Mexican Galapagos," is designated a UNESCO Biosphere Reserve, protecting migratory seabirds such as the blue-footed booby. The setting is a scenic backdrop for a memorable warm-weather snorkeling experience to see free-swimming manta rays, sea turtles and multi-hued fish in deep blue waters. While enjoying a motorized catamaran cruise on the water during cooler months of December through March, you can spot humpback whales, leaping out of the water or slapping their enormous tails on the surface, and pods of wild friendly dolphins.
CAPTAIN ZODIAK RAFT, SNORKEL & DOLPHIN ADVENTURE
Hilo, Hawaii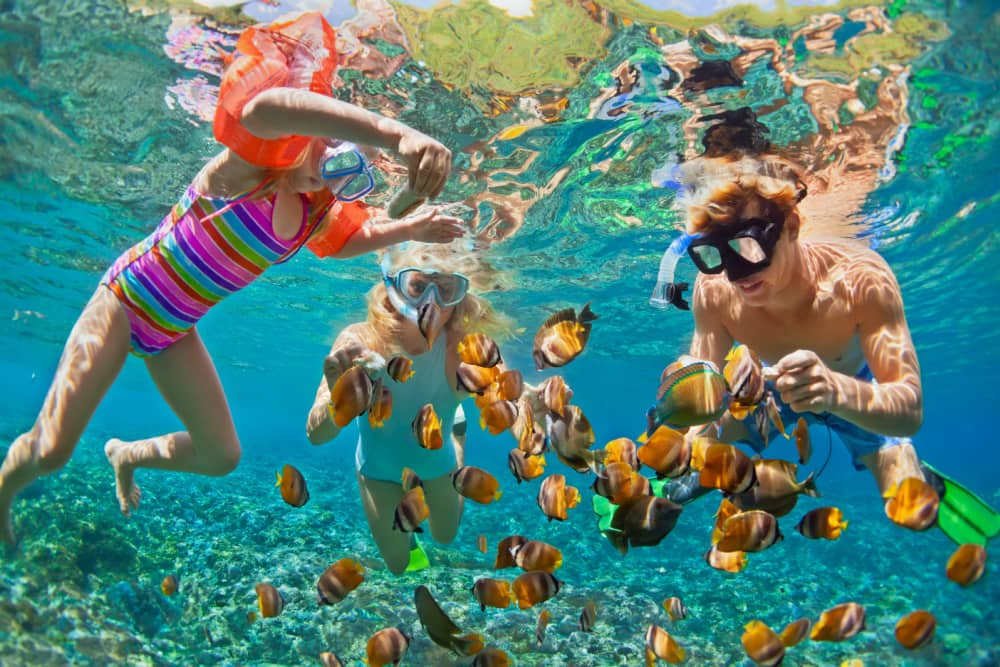 This day-long, land-and-sea Big Island adventure includes a bucket-list chance to snorkel at Pawai Bay, one of Hawaii's best snorkel spots offering a stunning clarity from an intimate 24-foot, 16-passenger motorized Zodiac rigid inflatable boat. The exquisite Pawai Bay National Marine Sanctuary is populated by more than 600 species of tropical fish, spotted eagle and moray eels, manta rays, Hawaiian green sea turtles and dolphin. An ideal spot for experienced snorkelers, it's not easily accessible (that's part of the adventure!) but known for excellent visibility and its living coral system. Lava formations, with nooks and crannies, nourish vibrant marine life.
SNORKEL SAFARI
Moorea, French Polynesia, Tahiti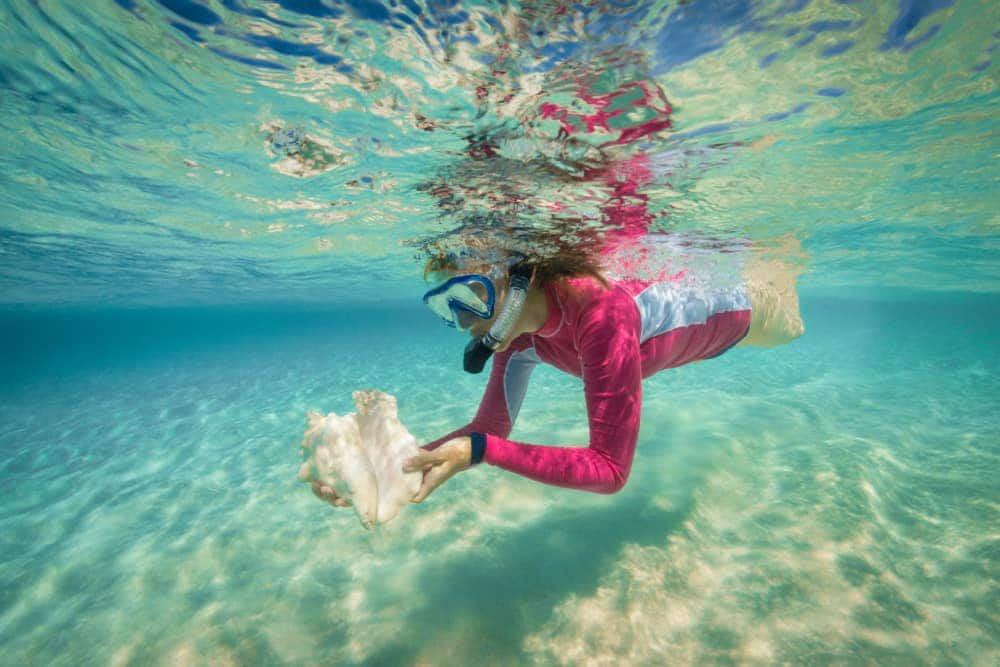 Moorea, one of the 114 French Polynesian islands of Tahiti, is known for warm aquamarine waters, framed by eight lush emerald-green mountain peaks and soft gentle South Pacific trade winds. For snorkeling, it seems romantically surreal. Because of Moorea's exceptional biodiversity, you'll see schools of colorful clownfish and hundreds of other fish species; gentle friendly stingrays and small docile black-tipped reef sharks, all accustomed to curious humans. Temperatures in these paradisiacal waters, fringed by clear shades of aqua with visibility of up to 1,000 feet, average 80 degrees.
If you could snorkel in one of these locales, which one would you choose? Tell us in the comments!