Experience Lively Nights On Board Filled with Music and Dance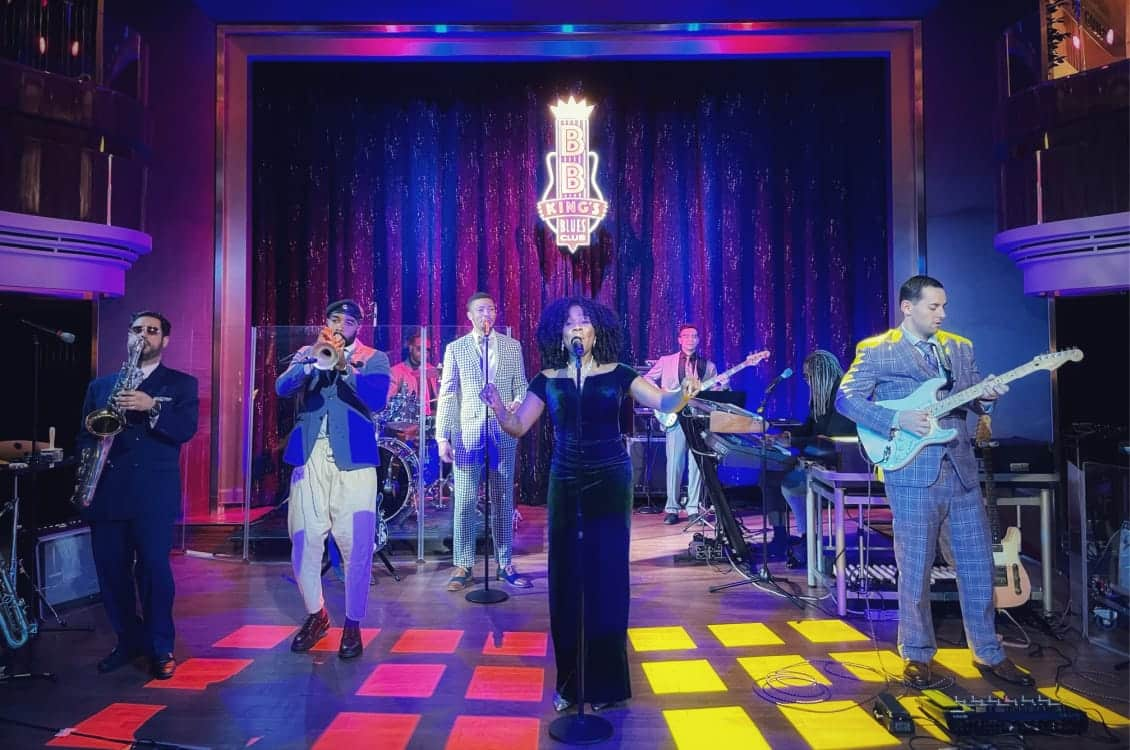 Every night on a Holland America Line cruise is filled with the best entertainment and live music at sea. From the incredible Memphis Blues of B.B. King's All Star Band to our talented troupe of Step One performers, evenings are filled with a rich selection of options to suit every taste. Culture, comedy, upbeat tunes, dancing and immersive performances all abound, so take your pick and have a wonderful evening of entertainment on your cruise.
THE BEST LIVE MUSIC AT SEA WITH MUSIC WALK
The innovative Music Walk on Holland America Line ships offers a variety of musical experiences and genres to create a live experience unlike any other at sea.
Lincoln Center Stage is proudly presented in an exclusive partnership with the world's leading center for the performing arts, showcasing outstanding musicians performing multiple programs of chamber music each evening, as well as afternoon recitals during leisurely days at sea.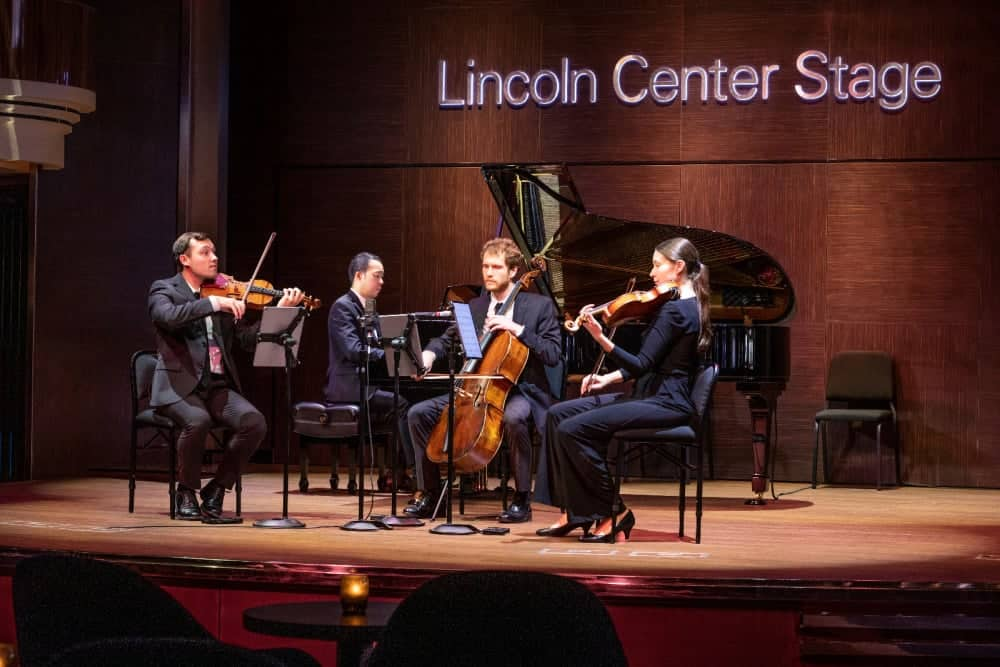 B.B. King's Blues Club features live entertainment performed by world-class musicians from the B.B. King Blues Club All Star Band. Each ship's Queen's Lounge features a special stage resembling a Memphis nightclub, as well as specialty cocktails from the land-based clubs.
Rolling Stone Rock Room is classic rock club developed in partnership with Rolling Stone, the world's leading authority in music. On our Pinnacle Class ships, Rolling Stone Rock Room lets cruisers step into a unique experience as a live five-piece band chronicles rock history as they kick out iconic hits by favorite rock stars inspired by the magazine's top song lists.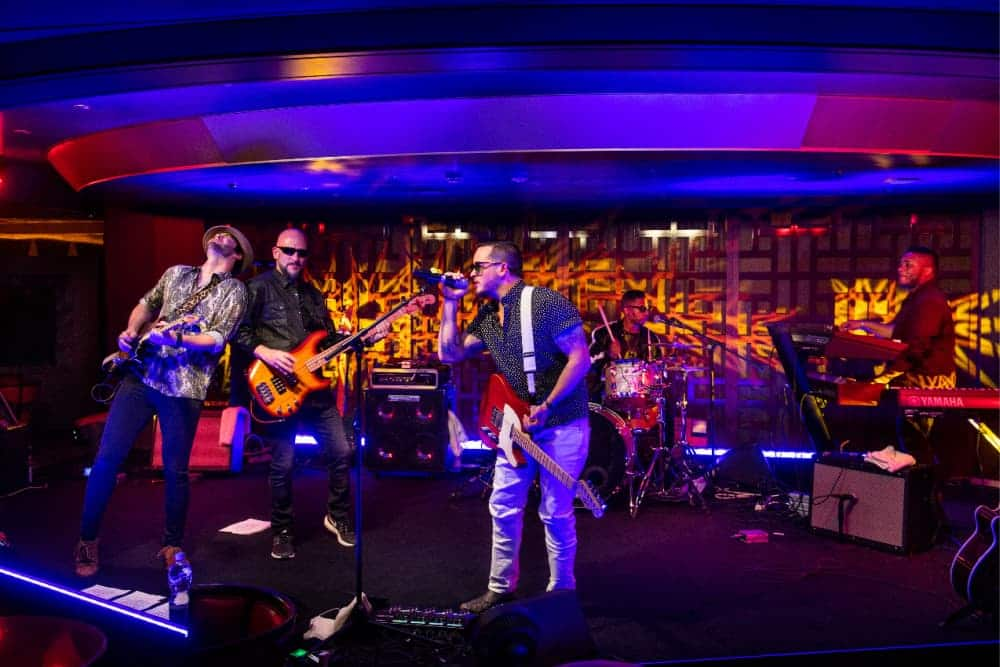 Billboard Onboard brings 50 years of chart-topping hits as two pianists play music guests know and love. This interactive experience is made possible by a partnership with Billboard, the leading global destination for charts, news, trends and innovation in music.
Rolling Stone Lounge is aboard select ships, and in Alaska guests on Noordam, Westerdam and Oosterdam can enjoy this new venue. Rolling Stone Lounge features a seven-member band that plays hits of all genres from the last 60 years, including B.B. King's Blues Club music, rock, pop and country. Many shows are themed, so you know exactly what you're going to hear for that hour.
STEP ONE DANCE COMPANY
Step One Dance Company, comprised of six elite dancers, presents works from notable choreographers who have blended high-caliber dance with technology to create unique shows. "Humanity," "Off the Charts," "In Tandem" and "Musicology" wow the audience using state of the art projection to add new dimensions to dance, along with vivid imagery as a backdrop.
BBC EARTH LIVE IN CONCERT
BBC Earth has partnered with Holland America Line to bring world-class entertainment on board. Guests are immersed in the natural wonders of the world through a performance that couples the ship's musicians playing a live musical score against a backdrop of breathtaking footage from their namesake BBC Earth shows. Performances include "Planet Earth II in Concert," "Alaska in Concert" (on all Alaska ships), "Blue Planet II in Concert" and "Seven Wonders One Planet in Concert."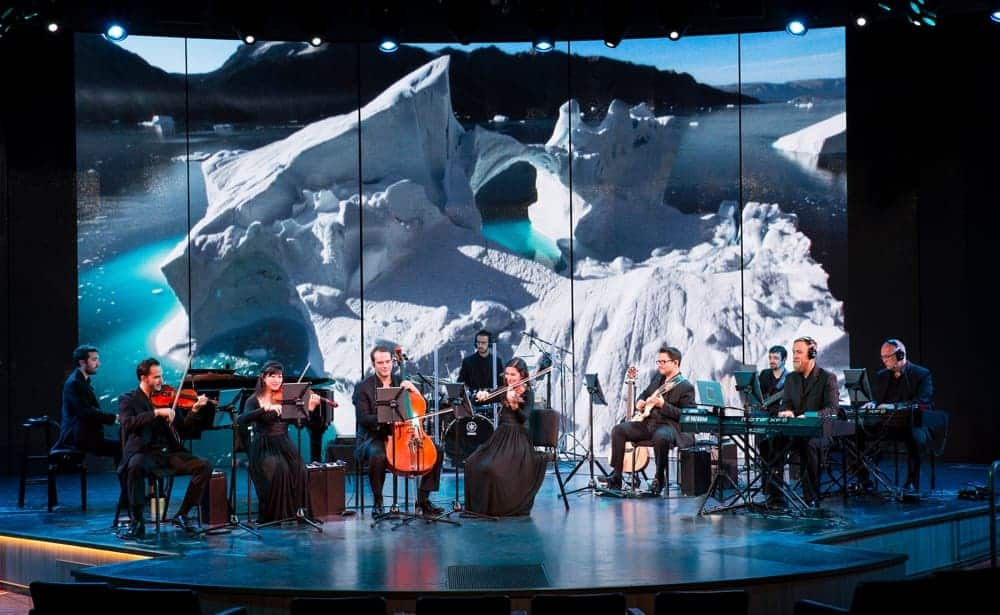 LET US TICKLE YOUR FUNNY BONE
All Alaska cruises will feature comedy shows throughout the voyages. Comedians perform in B.B. King's Blues Club or Rolling Stone Lounge to create an intimate comedy club setting.
ORIGINS STORY
On the first night of each cruise, Holland America Line's exclusive Origins Story will play in World Stage. It takes you on the journey from our founding to today, showing all of our triumphs and challenges. If you've haven't seen it, but sure to check it out on your next Holland America Line cruise.
Where will we find you each evening on board? Tell us in the comments.