Native Cultures Come to Life
One of the reasons we travel the world is to show our guests indigenous cultures that continue to live on despite the advancing years. Time stands still in some of the destinations, while in others, ancient traditions have been passed down for generations. These Holland America Line shore excursions will help you connect deeply to the people and places you visit through the natives who have lived there for decades.
Authentic Embera Native Village
Gatun Lake, Panama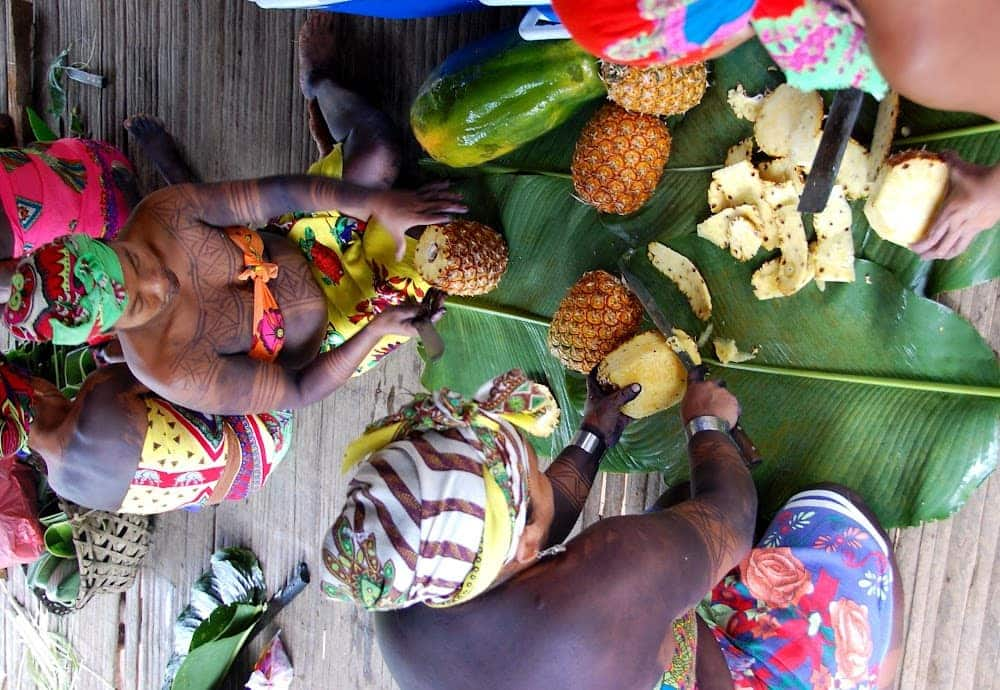 Travel back more than 600 years to a Central America few people ever experience. This is a journey into the lives of the Emberá Native tribe — a proud people who maintain their traditions and lifestyle as it was before the Spaniards colonized Panama. At Chagres National Park, board a dug-out canoe that will take you to the Emberá village. Although far from luxurious, the dug-outs are sturdy craft which played a critical role in the conquering of the jungle and in establishing supply lines for both Natives and Spaniards. Motoring up-river, you will see the village emerge from the jungle. The chief will welcome you with traditional Emberá hospitality. A series of dances has been arranged to add to this cultural exchange. Feel free to wander through the village, ask questions and interact with these quiet people. The Emberá are spectacular craftspeople and have produced some beautiful items available for purchase as souvenirs of this unique experience.
—-
Sasak Native Village & Kuta Beach
Lembok, Indonesia
Central Lombok is home to Sade-Rambitan, a traditional Sasak village. En route to the village, you'll pass beautiful scenery of rice fields and palm trees, and stop at Banyu Mulek—famous for handmade pottery. Enjoy a cidomo ride (traditional horse cart) to see the skilled villagers processing clay into beautiful export-quality pottery. At the local school, children are trained to make pottery from a very young age. Sukarara, your next stop, is a village known for Ikat and handwoven fabric. Arriving at Sade-Rambitan, you'll discover a village of traditional Sasak houses. They enclose an interior platform raised about a yard off the ground, and made of the mixture of clay, dung and straw, that has been polished to a high gloss. The roof is thatch, and the walls are bamboo or palm leaf ribs. Sade also features many of the piled, bonnet-shaped rice barns (lumbungs), which are the symbol of Lombok.
—
Saxman Native Village, Dance Performance & Totem Park
Ketchikan, Alaska
Don't be fooled by cheap imitations — this Saxman tour provides exclusive access to the Beaver Clan House, a working Native carving center, and a chance to view the traditional Native dancers first hand. You can't buy this tour elsewhere, so if you're going to Saxman Native Village make sure you are part of this genuine, up-close look at the rich living culture of Southeast Alaska's Native Americans. The Tlingits welcome you in the traditional style that defines the culture of Southeast Alaska. A short video program introduces you to the culture and history of Saxman. You will then enter the Beaver Clan House where you are welcomed by song and dance. Visitors are encouraged to participate in the final dance. At the Saxman Totem Park, discover one of the largest gatherings of totems in the world. Your guide will help unravel the mysteries of these towering, majestic poles. At the Village Carving Center, skilled craftsmen pass on their skill to eager apprentices.
—-
A Day with Costa Rica's Native People: Conservation & Culture
Puerto Limon, Costa Rica
Experience local culture and feel the power of contributing to global sustainability on this heartwarming tour. Begin with a country drive to the tiny mountain community of Las Brisas, less than an hour from Puerto Limón and home to the Native Cabecar tribe of Costa Rica. Your experience begins with a walk through an organic orchard, where you will learn about traditional growing methods in the mountains of Costa Rica and hand-pick ingredients for a snack that you will help to prepare later. Visit a small dairy farm to learn about milk production here — you'll have the opportunity to milk a cow if you're game.
The valuable work of a tree nursery is literally in your hands as you are given a seedling that you will take to a nearby forest recovery site and plant it with the help of your guide. Return to the Community Center to help prepare a snack with the fruit you picked earlier. You'll have the willing assistance of local community members and enjoy a live demonstration by artisans from the Cabecar tribe. These gentle people have inhabited this rain forest for centuries and they are eager to teach you about their culture and their love of the Earth. You will engage in informal, warm conversation with these local artisans, learning about their handicrafts and traditional way of life.
—
Tamaki Maori Village
Tauranga, New Zealand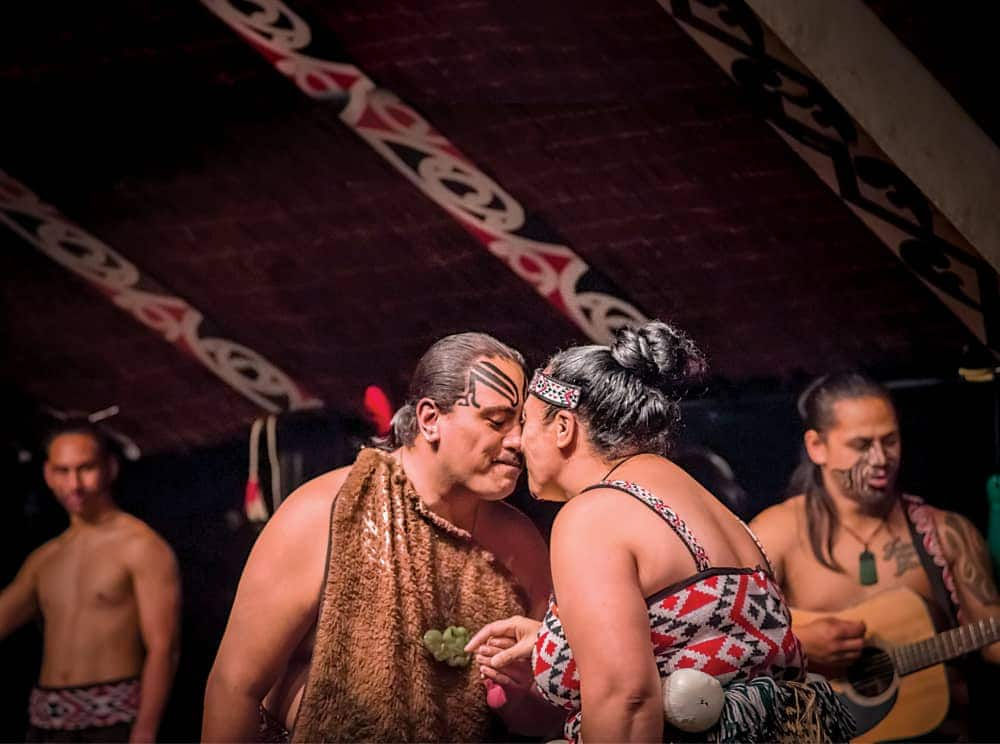 The Tamaki Maori Village is the proud winner of New Zealand's Supreme Tourism Award and has become a popular destination for visitors from all over the world. Your guide explains some of the history and protocols of what will happen when you enter the sacred village. At the gates, a traditional welcome ceremony is your official greeting. Enjoy a colorful Maori cultural performance accompanied by the sound of ancient instruments. Observe life in this incredible village, which has been designed to offer the curious visitor a close-up and animated snapshot of the past.
Then enjoy a delicious hangi feast, cooked in an underground pit. The hangi baskets, laden with piping hot chicken, lamb, kumara, potatoes, carrots, and delicious dressing, are pulled from the ground after several hours of cooking. Your hosts deliver an interactive commentary on how the meal was prepared and cooked, the origin of the hangi, and a brief history of how Maori hangi were cooked in ancient times.