Celebrating King's Day with Orange Party Memories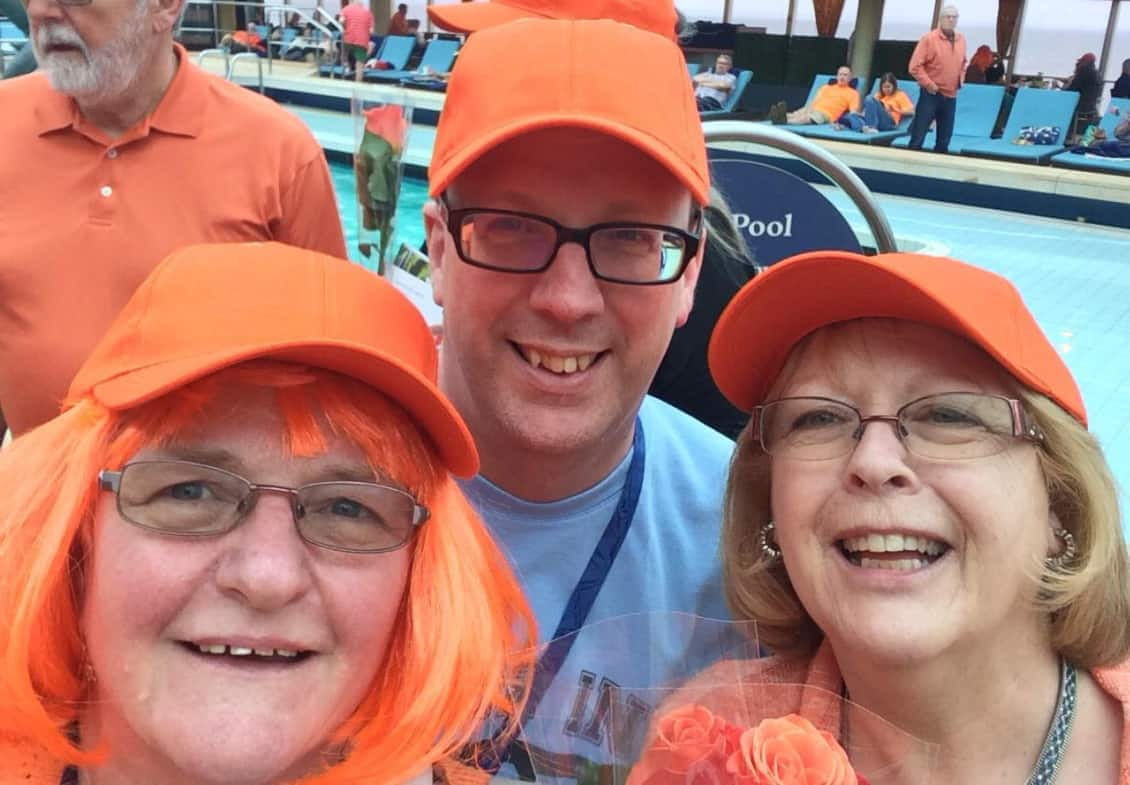 April 27 is King's Day in the Netherlands, a traditional holiday held each year to honor the birthday of the reigning Dutch monarch. At Holland America Line, we take great joy in celebrating King's Day each year given our roots in the Netherlands and ties to its royal family. In recognition of this, King's Day is celebrated across our fleet. The festivities kick off with a special King's Day Afternoon Tea featuring Dutch delicacies such as poffertjes, mini-pancakes dusted with powdered sugar, and tompouces, layered puff-pastry desserts with orange icing.
As King's Day is known for being a celebration of the color orange in Holland in honor of the House of Orange-Nassau, the evening brings our Orange Party where guests and crew don their best orange attire for a night of music, dancing and specialty cocktails, along with a King's Day Orange Deck Party. Every cruise year-round actually has an Orange Party — inspired by King's Day celebrations — and guests receive an email prior to departure inviting them to bring orange attire to wear to the festivities.
As we didn't celebrate King's Day on board this year or last, we asked our Facebook fans to send in their favorite Orange Party photos so we could look forward to the coming days when we'll be able to celebrate King's Day together on board and once again hold Orange Parties.
Wherever you are in the world this King's Day, we wish you a day filled with all-things orange. Proost!