Celebrating a Lifetime of Cruising Memories in Honor of Mother's Day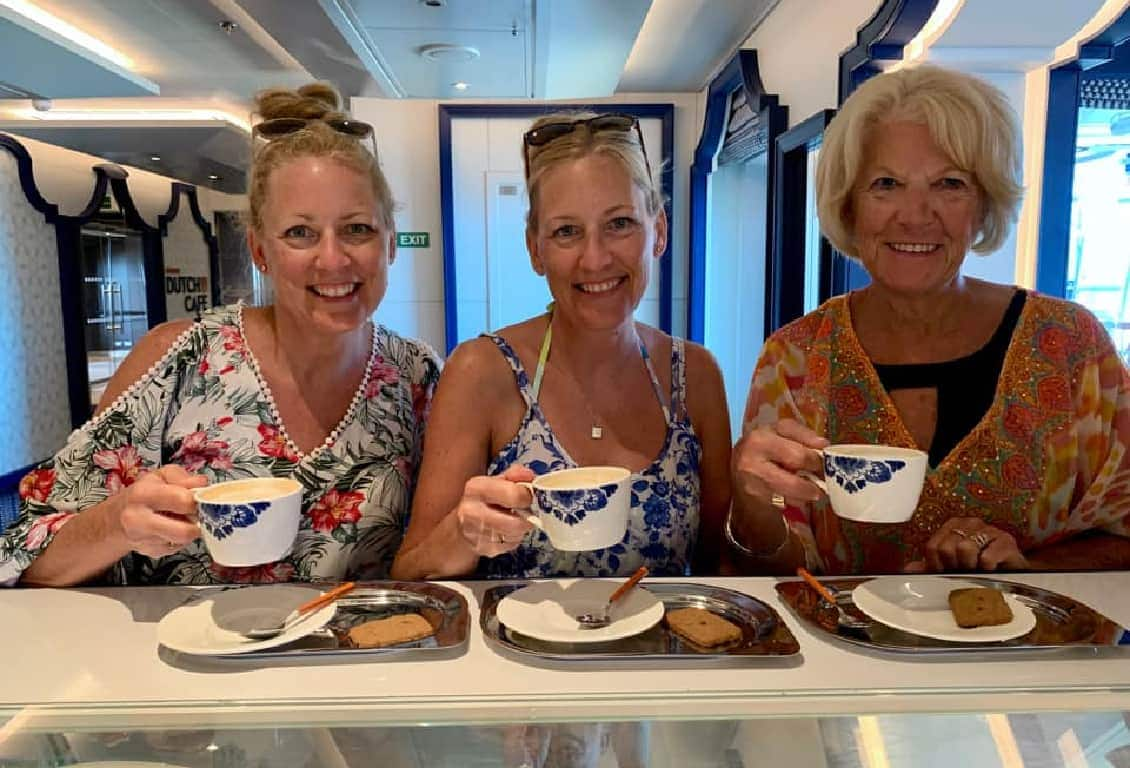 Sunday is Mother's Day in many places around the world. To celebrate, we asked our Facebook fans to share a favorite memory of cruising with mom, a mother figure or their kids — and the response was overwhelming! We had so many of you share your favorite photos, thoughts and experiences. It's very clear from the comments that family cruising lets you make so many special memories that you carry with you forever.
Here's a small selection from among all of the wonderful comments that we're sharing today to celebrate Mother's Day.
—
We recently enjoyed the Caribbean with our Mom on the Rotterdam. 14 days of fun, food, laughter & so many memories to last a lifetime! How do I chose one story? Standing on a floating mattress in Half Moon Cay, enjoying the hot tub at the aft pool after a day in port or enjoying a coffee at the Dutch Cafe! We 🧡 Holland America! — Kori Unrau (main photo)
—
My mom turned 80 in 2018. We celebrated with a Mediterranean cruise on Oosterdam–Mom, me, my husband, my then-11-year-old daughter and my daughter who turned 29 on the cruise. At the time, Mom thought that would be her last big trip. She has since done a Panama Canal cruise that ended just before covid hit, and one going the other direction through the canal that ended just a week ago–both on HAL. — Victoria Hyde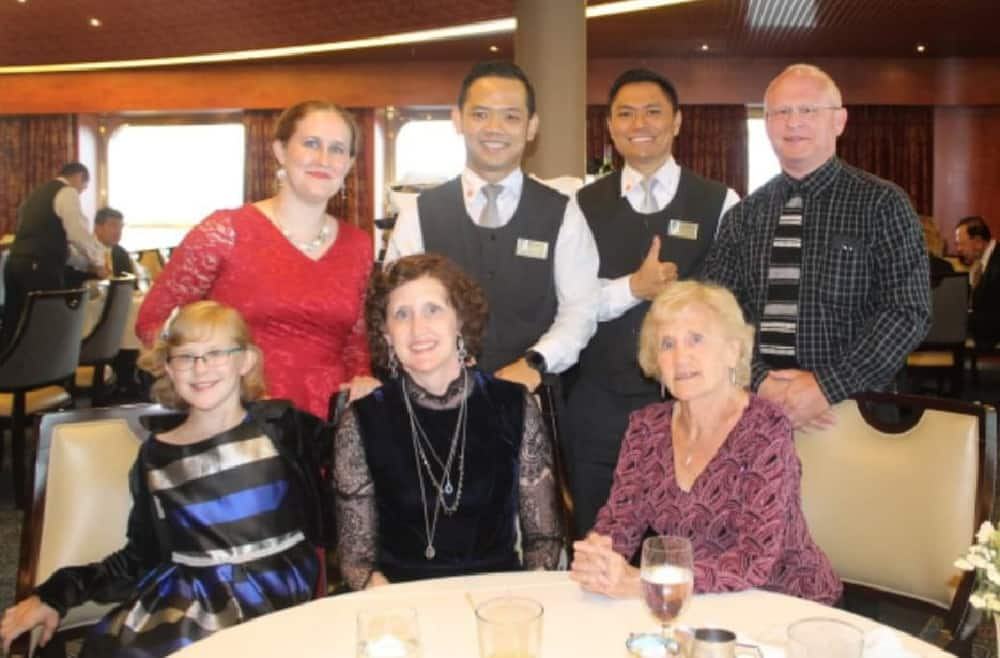 —
So many memories! This one was just this past March! She introduced me to cruising and we have been on many together. I hope for many more! Love you Mom Pat Seneco. 🥰 — Denise Goessele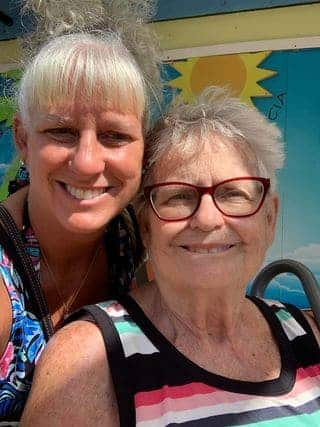 —
Along with my sister Melissa Tesar, Mom Donna Harley Tesar loved whale watching in Juneau during our Alaska 2017 cruise on the Eurodam. Not only did we celebrate Mother's Day on board, but also her birthday! It was so special we're setting sail again this month! We'll miss Mother's Day but will celebrate her 74th birthday on board! — Becky Tesar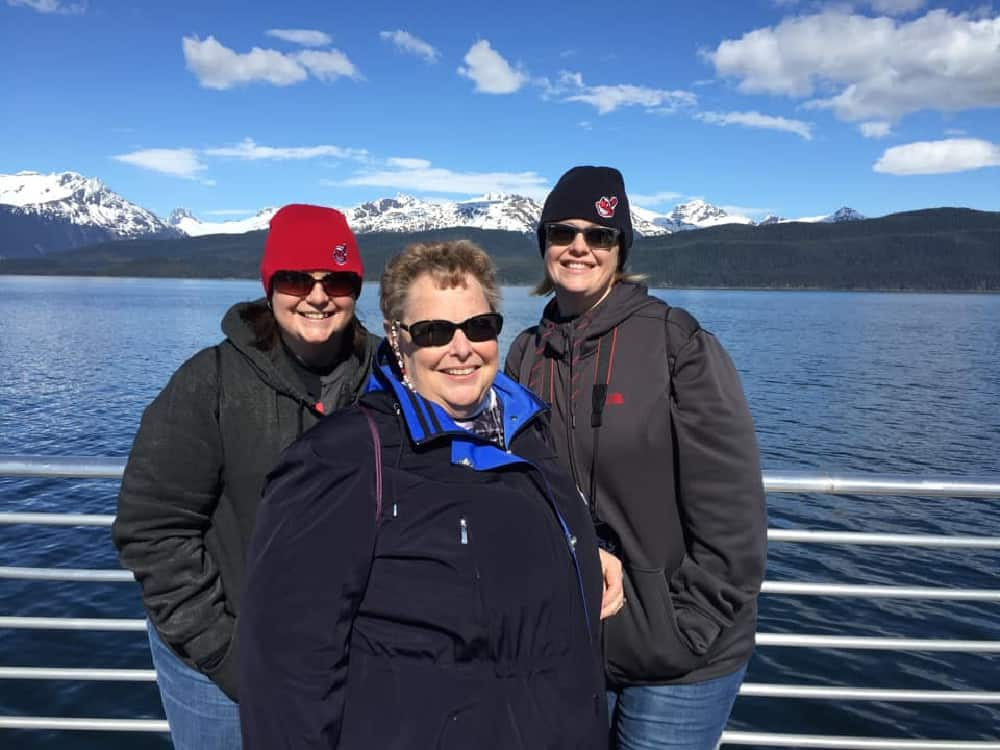 —
I grew up cruising as a kid with my family. As an adult, I had the amazing privilege of sailing with my parents (and my husband) on the Koningsdam and Nieuw Statendam. My parents are 4* and we are 3* Mariners. Anyway, those were amazing voyages and the four of us vowed to go on the newest HAL ship together in 2021, which would have been the Ryndam. Sadly, my dad lost a short battle with cancer in June 2020 and my mom was left a widow. My husband and I kept the promise and sailed on the Rotterdam in December 2021 and then my mom decided she wanted to cruise solo with us on Eurodam in March 2022! It was an adjustment but she had a nice time and wants to cruise again. Bittersweet memories that mean the world to me… — Tamara Carroll
—
We are still living over 6,500 km apart, but try to go on as many HAL cruises we can together🥰 My brothers and sister and her 8 grandchildren have mom 10 months every year, but 2 months she is alllll mine! Counting down 78 more days until the Land & Sea cruise to Alaska, Denali, the Yukon and Vancouver🎉 Counting down 311 days until the New Zealand Southern Pacific to Vancouver 39 day cruise🎉 Mom Jeanet Duyvestijn is The Best to all of us and we all love her to pieces! We hope to be enjoying many more HAL cruises together and to keep checking off all the great adventures we encounter together! ❤️you MOM ❤️you HAL! — Bianca Vergunst-Duijvestijn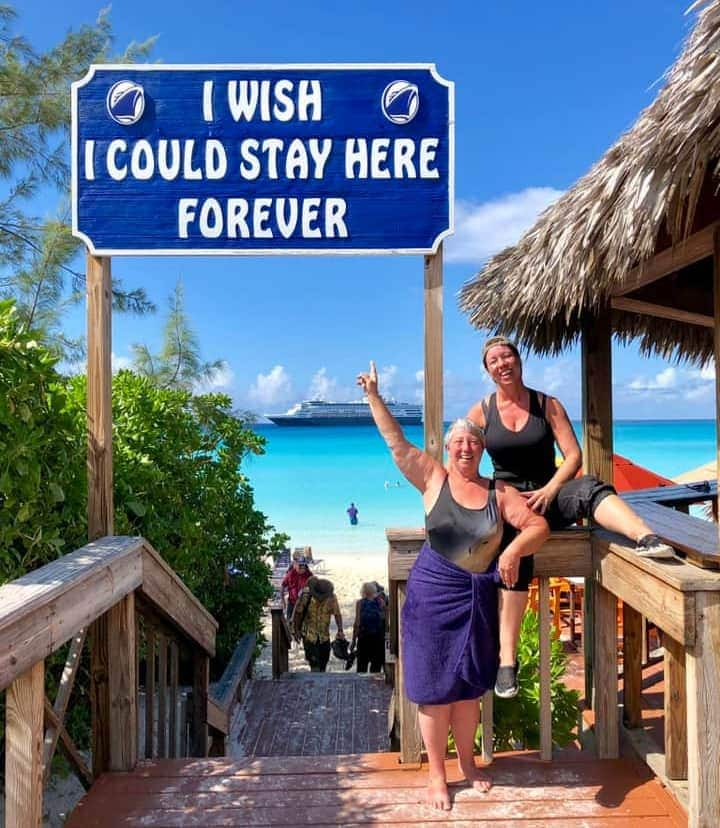 —
Awesome 11 day cruise with my daughter. Definitely wanted to see Cuba. April 2019. — Ann Lewis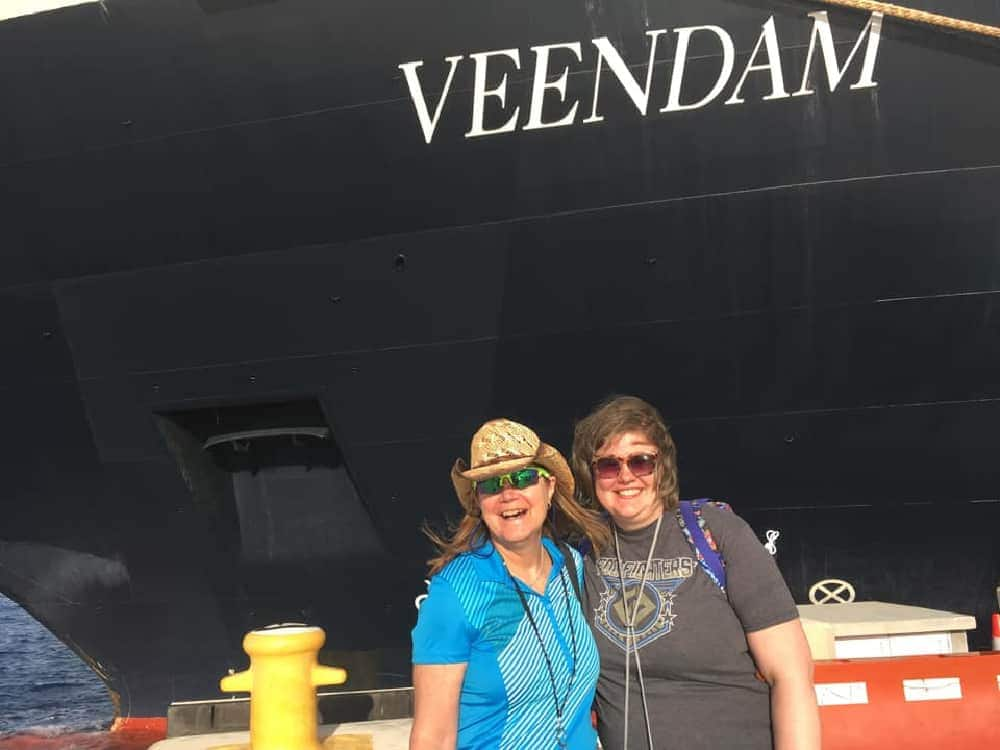 —
So many cruises with Mom. So many memories ❤️. Our last cruise together was in 2017 for my 65th, she passed away the following year. I could write a book on how much fun we had on our trips! Legally blind, but the best cruise partner ever! — Shelley Larsen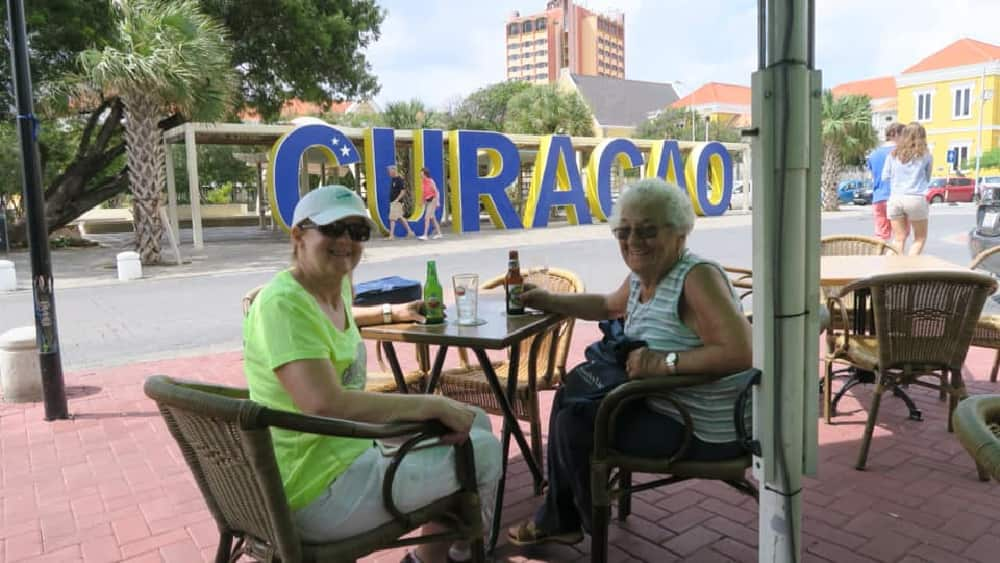 —
My mom passed away yesterday morning (May 3, 2022). This is a picture of her, me, and my 2 sisters aboard the MS Maasdam in the Rembrandt Lounge, October 2001. My mom wasn't big on traveling, she hated airplanes and the flights to and from WA to cruise out of Fort Lauderdale, but this was one of her favorite trips. — Shawn Weber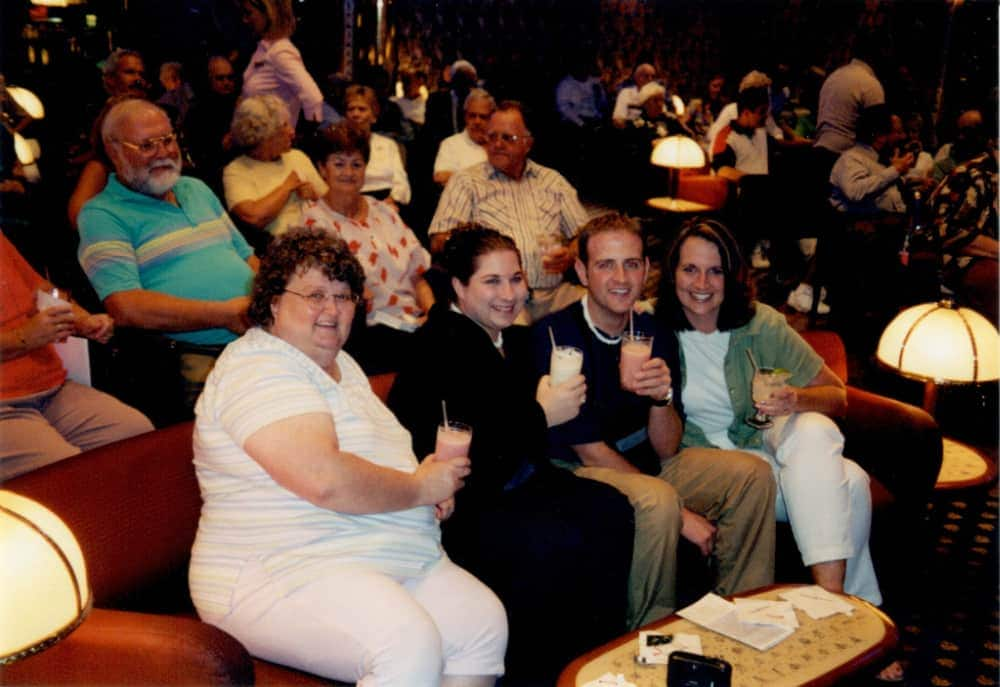 —
My husband and I love cruising Holland America Line with our kids. In addition to all the fun places we get to visit, we enjoy getting dolled up for gala nights. We typically take family pictures out on deck, but when we came across this stunning setting while on board the Zuiderdam a couple of years ago we just couldn't resist a camp photo shoot. It's such a silly picture, but I love it. It will always remind me of how FUN my kids are. — Heidi Monsour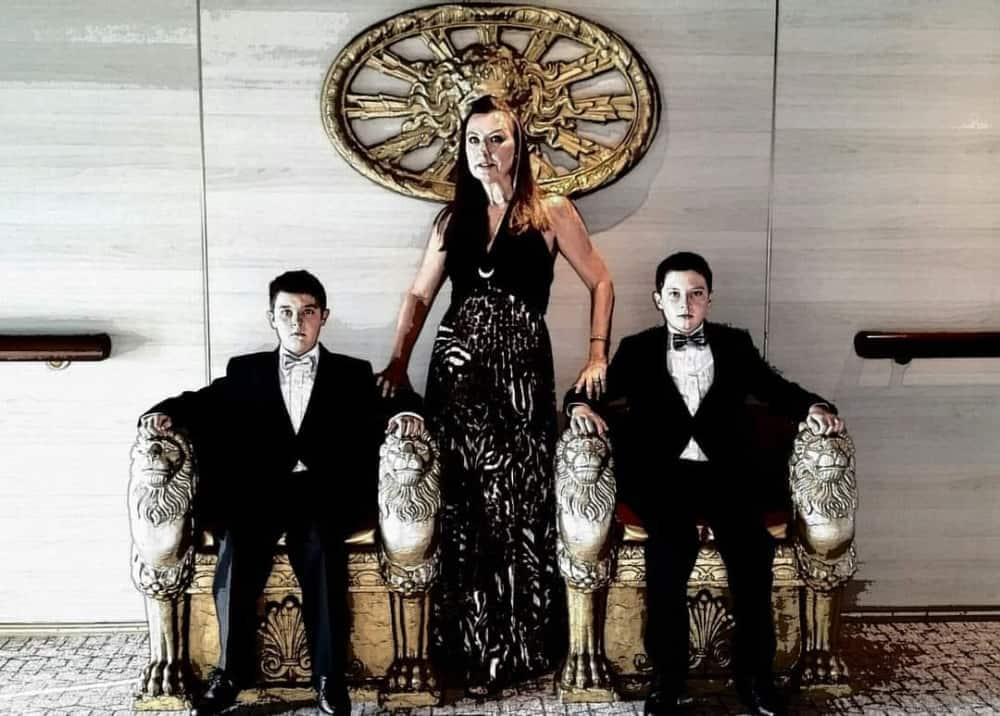 —
Just took a mother daughter cruise in April we had such a great time just spending quality time together lol 4 women in one cabin getting ready was challenging with a lot of laughs ❤️ — Pamela Gillinger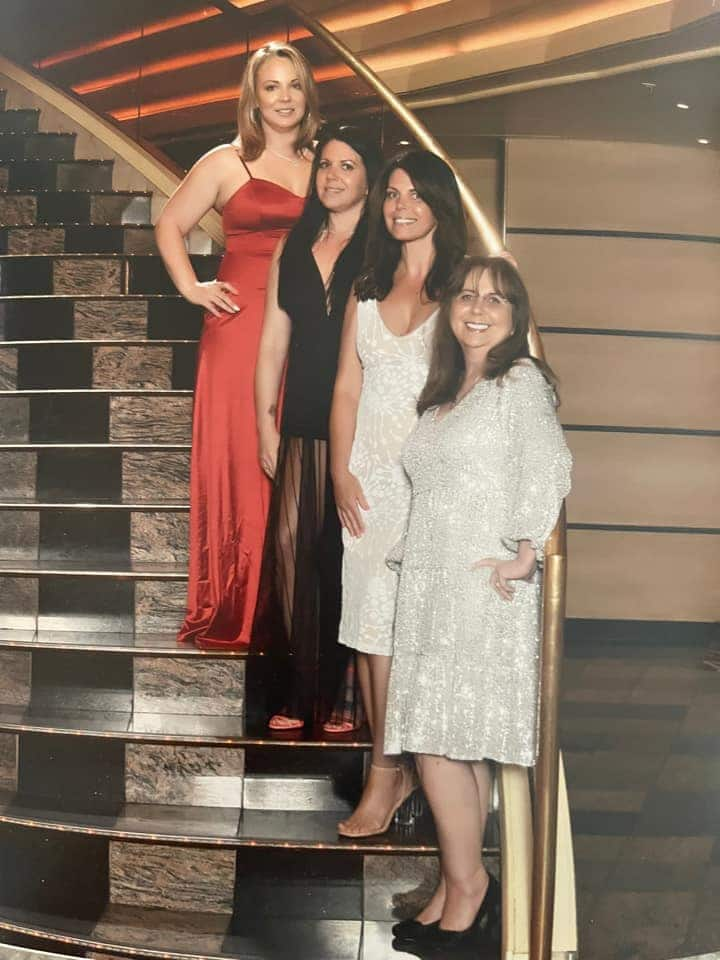 —
What do you do to celebrate your retirement? Well, I took my kids and grandkids on a cruise. It was fabulous. The joy that this trip gave me lives in my heart forever and I love how often my grandkids ask when can we do it again. 💕⛴ — Lorraine Gray
—
My mom got me interested in cruising. She was a cruise only travel agent for quite a few years up until 2001. Through my mom's job, she earned trips on different cruise lines which was fun growing up. We went on our first Holland America Cruise with the family back in December 2009 on the Ryndam. Each year we make it a tradition to take a cruise as a family and now I got my husband hooked on cruising too. One of my favorite trips was in December 2013, my mom and I did the 11 day Panama Canal cruise together on the Zuiderdam. It was great being able to spend that much time with my mom on a trip. Looking forward to future cruises as well. ❤ — Karen Jahns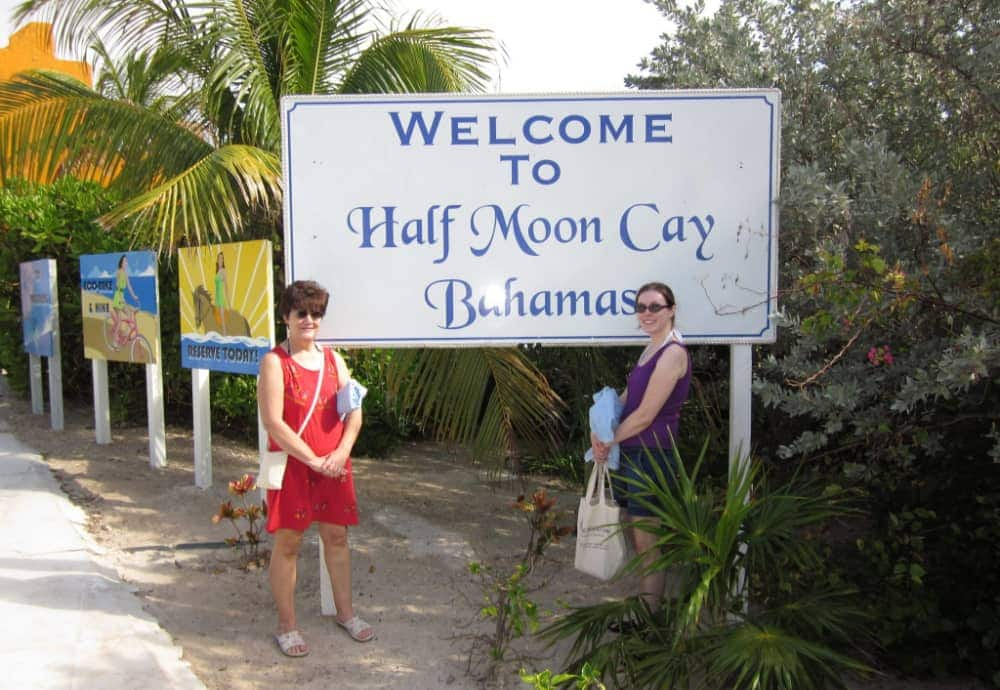 —
After working with HAL for 16 yrs , I showed it to my daughter for 7 days. I let her have a once in a life time experience, every time. — Cha Cha Bong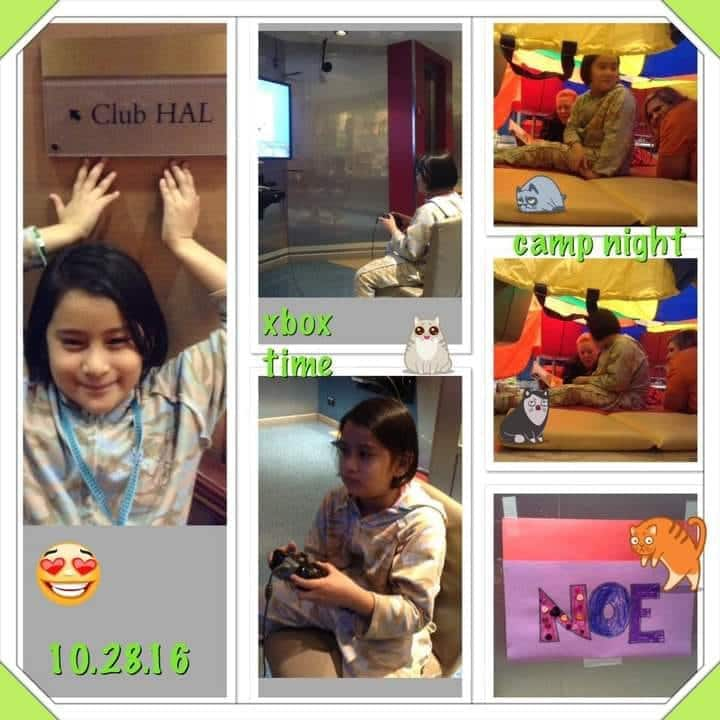 —
My first cruise was with my mom and her brother, my Uncle to Alaska. I remember how excited I was to see Alaska. I always wanted to see this state and see the beautiful mountains. Since then I have been back 2 more times plus going to Europe all on Holland America cruises. Looking forward for more cruises in the near future. — Debbie Stanfill Flanders
—
We did 6 cruises together with our mothers (on this picture their ages 94 / 84) until 2018. Now they are too old to do so but have so many nice memories and photo books we made. Best times. — Hiro Ikeda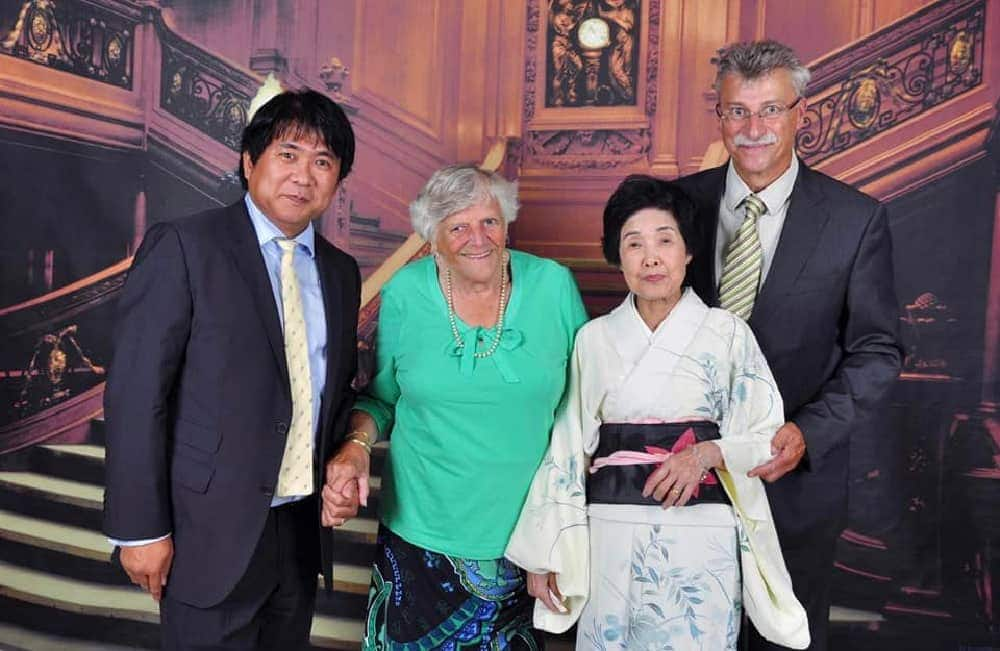 —
Yesterday on the Eurodam we played in Glacier Bay. It was fun watching everyone enjoy the falling snow and views. — 
Matt Schneider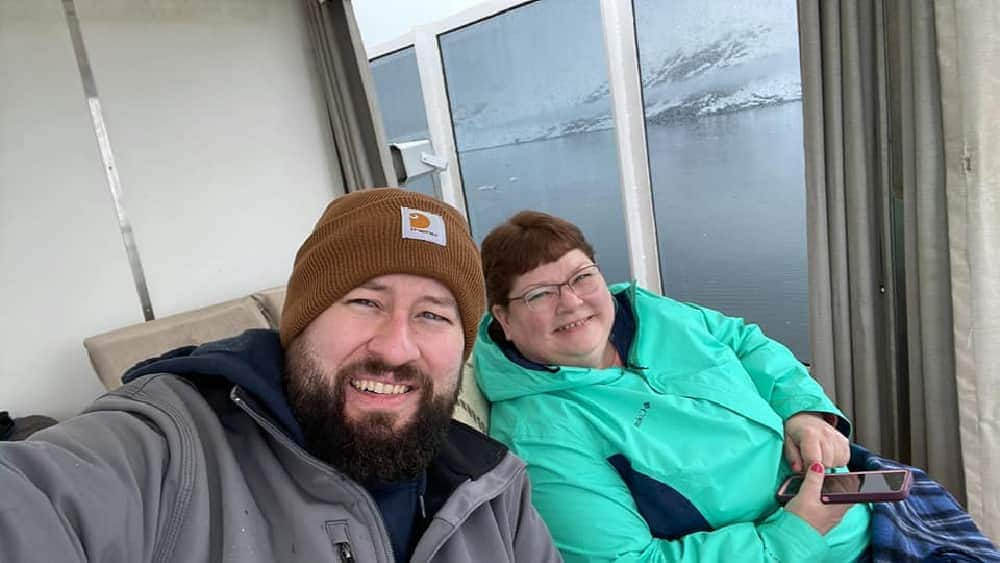 Thank you to everyone who took the time to post a comment or photo.