Take the Shore Excursion of Your Dreams with Our Alaska Exploration Sale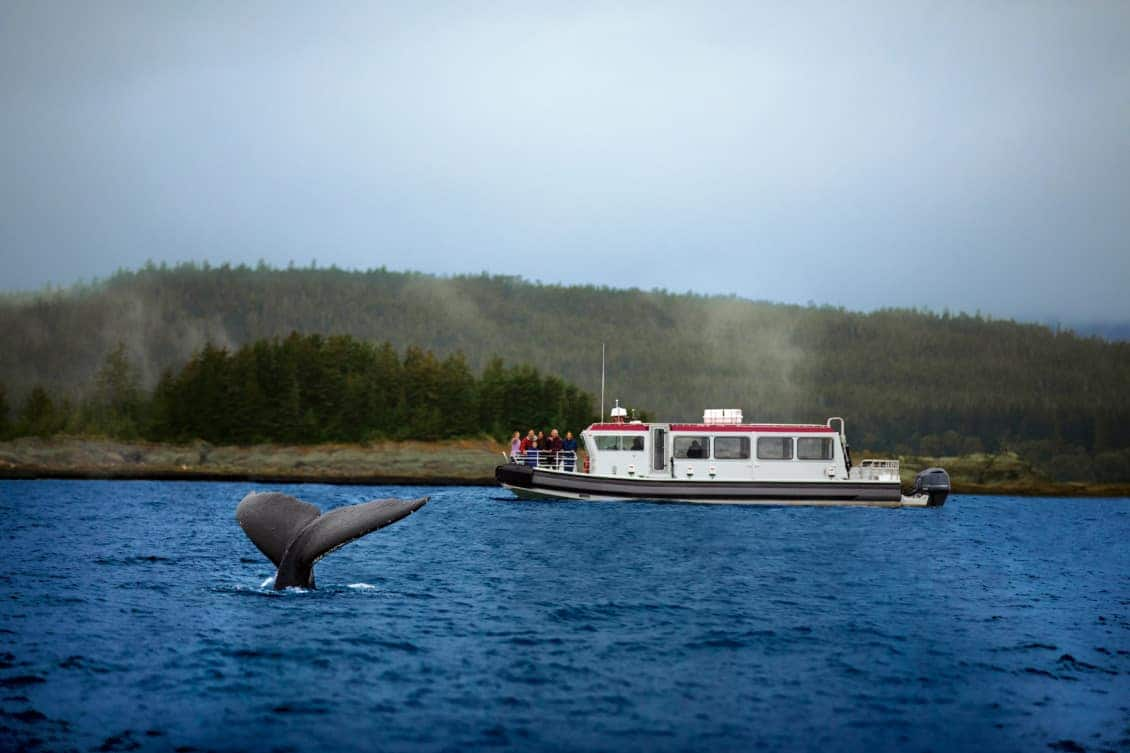 Are you looking to chart a course to Alaska in 2022? With our Alaska Exploration Sale there's no better time to Have It All! We're back with a full Alaska season and Cruisetours to Denali and the Yukon in 2022, and with this event you can splurge on the shore excursion of your dreams. Book a 2022 Alaska cruise or Cruisetour with Have It All by Nov. 2, 2021, and receive a $200 total shore excursion credit and $99 deposits, along with the four top amenities that come with the premium fare.
So, what shore excursions should you take a look at with your $200 credit? You can use the credit to cover the full cost of the tour or use it toward one of the ultimate experiences. Here are some of our favorites that are sure to show you the best of Alaska and leave you with memories to last a lifetime.
Wilderness Sea Kayaking Adventure
Sitka
Embark on an exhilarating three-hour adventure along the ruggedly beautiful Alaska coastline. Take a scenic cruise via motorized Seahawk craft to a floating kayak base camp tucked away in a picturesque cove. Hop into your two-person kayak and cast off in a small group.
Follow your knowledgeable guide through tranquil waterways and learn about the spectacular marine environment that surrounds you. Paddle through mazes of reef and kelp forest filled with colorful marine life. Glide past lush, coastal rain forest to view the area's abundant wildlife. You may spot playful sea lions, soaring eagles, brown bears or even Sitka black-tail deer. Keep a keen eye out during your journey, as you may be lucky enough to also see a spouting whale during migration season.
White Pass Rail, Klondike Highway & Liarsville Gold Camp
Skagway
Experience an unforgettable journey along the eastern side of White Pass aboard the world-famous narrow-gauge White Pass & Yukon Route Railroad, built more than 100 years ago. You'll pass through some of the north's most rugged terrain on board a comfortable, narrow-gauge rail car as you retrace the original route through breathtaking scenery beyond the summit of White Pass at 2,865 feet.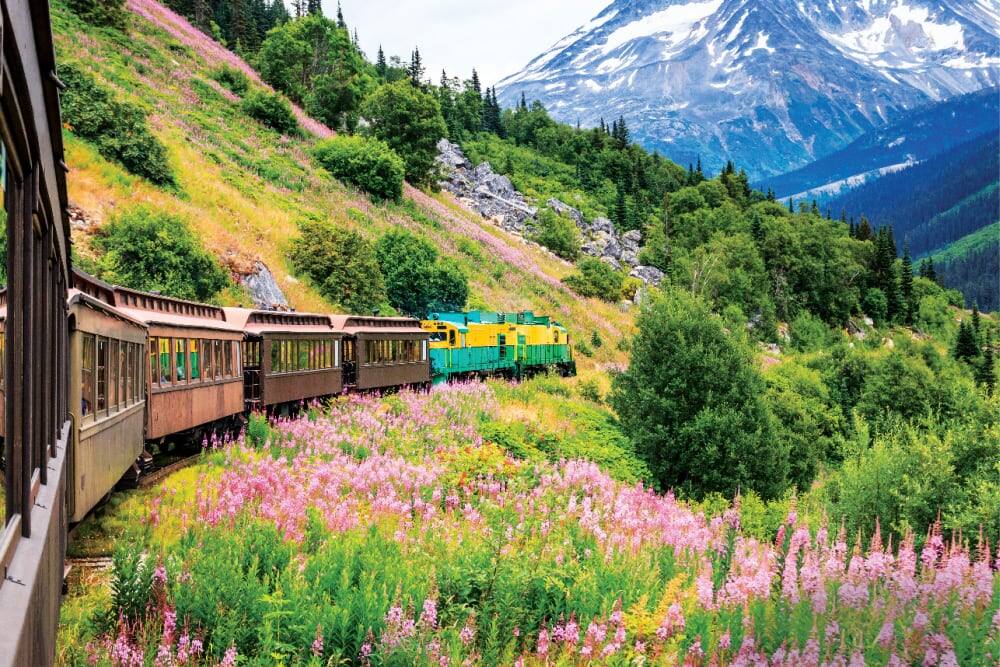 Upon reaching Fraser, British Columbia, board a motor coach for the journey down the west side of White Pass Canyon. You'll hear about Tormented Valley and Pitchfork Falls en route. Stop at historic Liarsville, a gold rush trail camp nestled beside a waterfall at the foot of White Pass. Liarsville is named for the journalists sent here to report on the Klondike Gold Rush, whose articles included tall tales of the prospectors' exploits. Browse the authentic camp exhibits, including antiques and garments left behind by the prospectors and those who profited from them. A cast of 'sourdoughs' and dance hall girls will entertain you with a hilarious melodrama and a poem by Robert Service, the Bard of the North.
You'll also have a chance to try your hand at the art of gold panning in the Liarsville gold fields, where you are guaranteed to find some gold to keep.
Best of Juneau: Whale Watching, Mendenhall Glacier & Orca Point Lodge Meal
Juneau
Experience Juneau's highlights on this ultimate combination tour. Start with a visit to the Mendenhall Glacier Visitor Center to see Alaska's best-known river of ice, talk with Forest Service interpreters and, through interactive exhibits, learn about the awesome force of glaciers.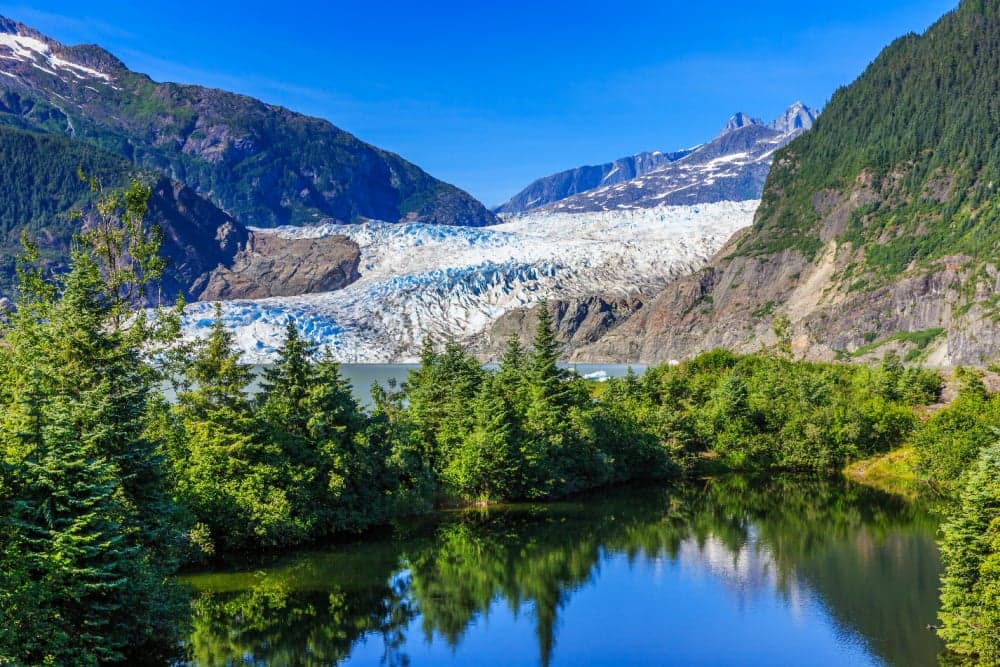 Take a motor coach ride to scenic Auke Bay and board a water-jet-powered catamaran specifically designed for wildlife viewing. Relax in the warm, comfortable cabin surrounded by large windows as you ply the island-studded waters of Stephens Passage. This area is world-renowned as a favored summer feeding ground for humpback whales. Once whales have been sighted, your captain will gently maneuver the vessel to allow exceptional viewing and photo opportunities as these graceful ocean giants slowly arc their massive tail flukes into the air. The whales are often close enough to hear them breathe. An on-board naturalist will explain the behavior and habitat of the humpback whale and other wildlife you may encounter, including killer whales, Steller sea lions, Dall's porpoise, harbor seals, bald eagles and Sitka black-tail deer.
Take a break from cruising to step ashore at Orca Point Lodge on Colt Island to enjoy a feast that includes fresh grilled wild Alaska salmon, chicken kebabs, vegetable medley, rice pilaf, coleslaw, fresh rolls and dessert. The lodge offers peaceful seclusion with modern comforts in a remote wilderness setting. Visit the marine life touch pool or take a stroll along the beach before the return cruise to Auke Bay.
Bering Sea Crab Fishermen's Tour
Ketchikan
Wildlife is everywhere in Alaska — crabs, eagles, whales, octopus, sea lions, porpoise, wolf eels, sharks and seals are all frequently spotted on the Bering Sea Crab Fishermen tour. Come aboard the Aleutian Ballad for the adventure of a lifetime. The Aleutian Ballad was made famous in season two of Discovery Channel's award-winning TV series Deadliest Catch, but there are no rough seas here.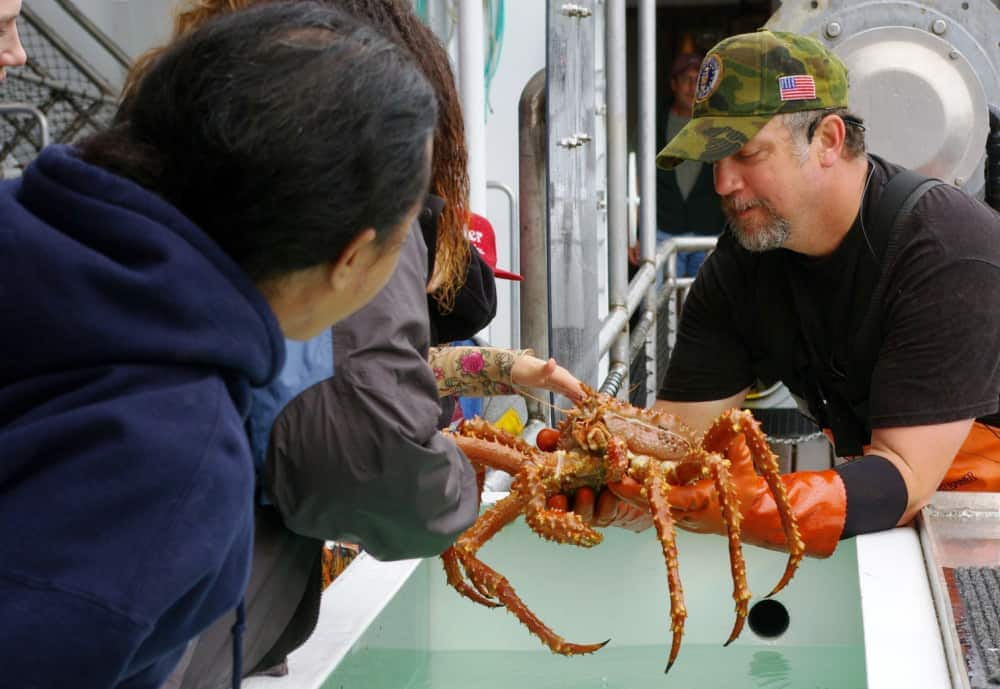 You will set out in the calm, protected waters of Alaska's Inside Passage to witness firsthand the amazing way of life of commercial fishermen. Marvel at the scenic beauty that surrounds you from the comfort of the heated and sheltered stadium-style seating lower deck or the open-air top deck.
Watch as the skilled crew haul and set long lines, barrel pots and huge 700-pound king crab pots to reveal the catch of the day. The amazing marine life is placed in an on-deck aquarium so everyone can get up close with these unique creatures of the sea. This fascinating, educational and interactive experience is perfect for all ages and is packed with stories and adventures shared by the men and women who risk their lives fishing the Bering Sea.
BONUS: Medallion Collection tour that you can apply the $200 credit toward:
Dog Sledding & Glacier Adventure by Helicopter
Juneau
This truly Alaskan adventure offers the rare opportunity to mush your own dog sled team across a snow-covered glacier.
Helicopter to an exclusive dog sled camp located on the picturesque middle branch of the Norris Glacier. On your way there, you will be amazed by a beautiful heli-flightseeing trip over the vast Juneau Icefield. Keep an eye out for the largest glacier on the Icefield — the advancing Taku Glacier. View spectacular icefalls, rock formations, and untamed wilderness. Accessible only by air, this region is filled with lush forests, glassy alpine lakes, jagged mountain peaks, and awe-inspiring glaciers.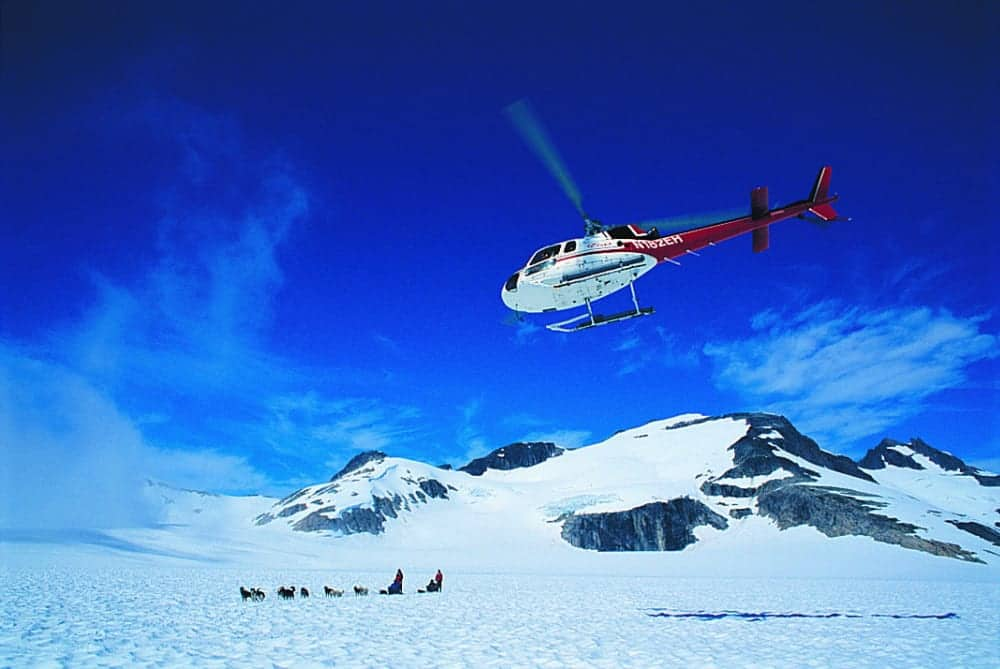 From here, it all goes to the dogs — you'll land at the dog-sledding base on the glacier and learn the tricks of the trade from seasoned veterans of the legendary Iditarod Race. Master the all-important commands of Hike! Gee! and Haw! Then, armed with your new vocabulary, experience the thrill of zipping across a pristine glacier pulled by a team of friendly huskies. There may be no better way to enjoy the fresh mountain air and scenic vistas.
Which tour would you spend your $200 shore excursion credit on?