Happy Mother's Day to Our Cruising Moms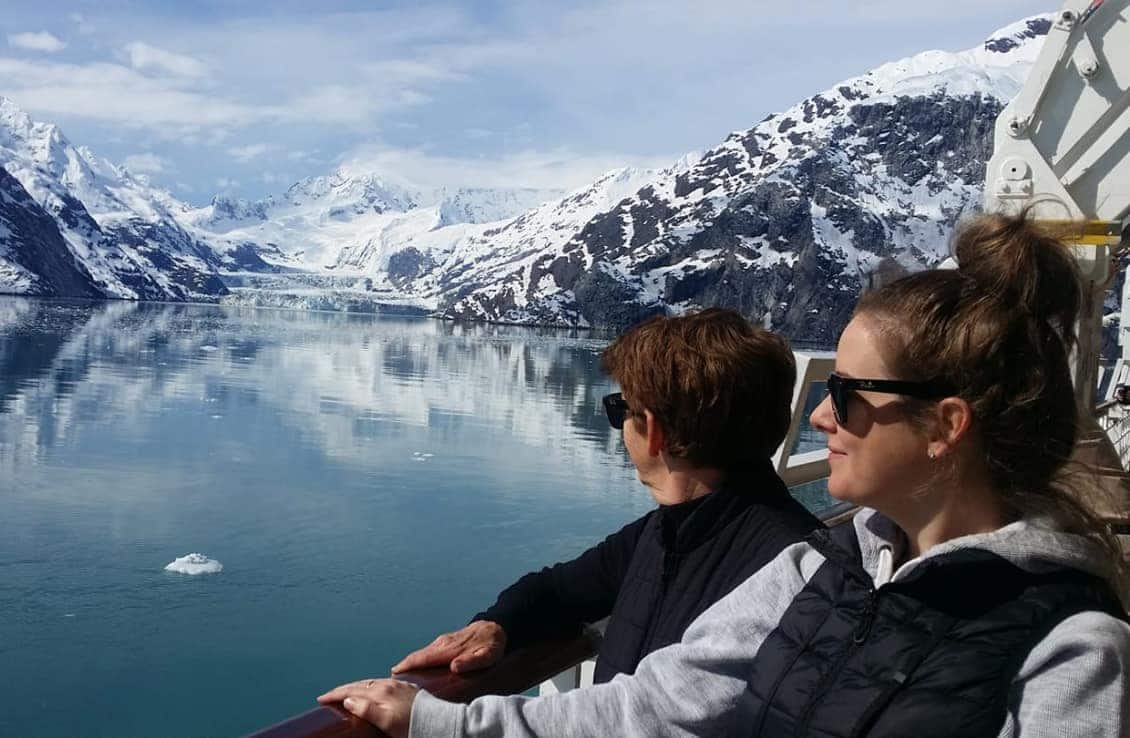 Happy Mother's Day to all of the moms and like-a-moms out there celebrating tomorrow. To honor the special moms in our lives, we asked our Facebook fans to post their favorite photos and memories of cruising with their mom, kids or a mother figure. We received some amazing photos and wonderful stories, and we're sharing a selection. Thank you for sharing your special memories.
My mum and I had a once in a life time trip cruising Alaska with HAL. We were joined by my husband and aunty. We had the most amazing experience, one that we will never forget. We are all from Perth Australia. This is us in Glacier Bay with Maggie enjoying the view. – Ella Orso (above image)
Was the best cruise … not only the excellence of HAL but being with my wonderful daughter. Ohh and Rhon an Kenny too..♥️ – Maggie Orso
—
Cruising the Mediterranean! My mom was a teacher for 32 years and taught history, so being able to see the places firsthand that she taught about, was a highlight for her! – Scott Singer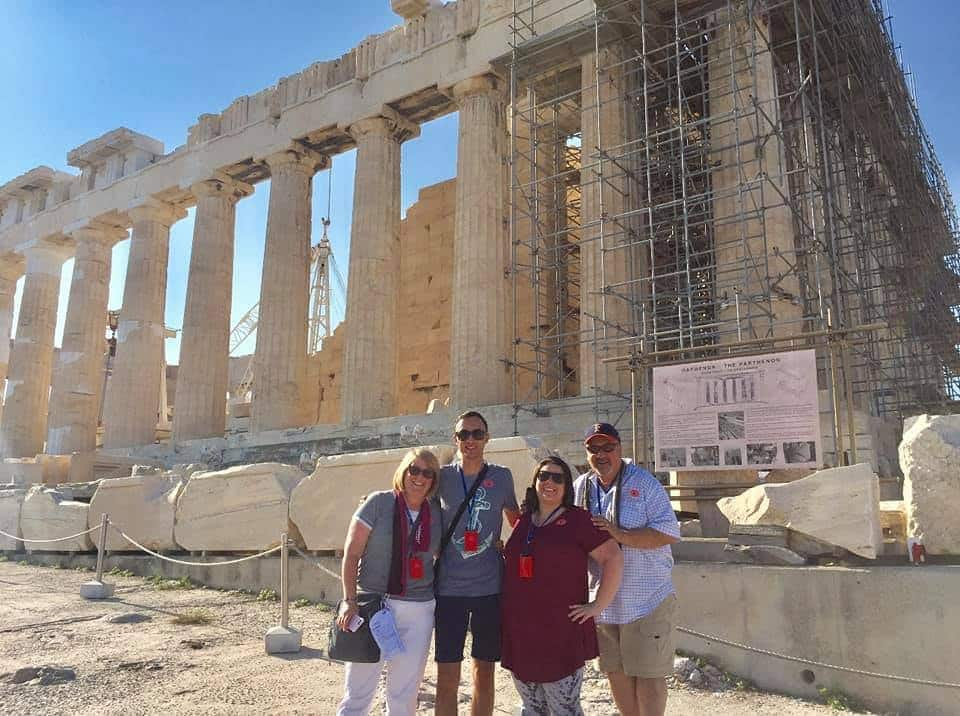 —
I have spent a lot of time cruising with my mom — making memories while I can. In these times it is even more important now than ever. Make memories. – @cindy.andrie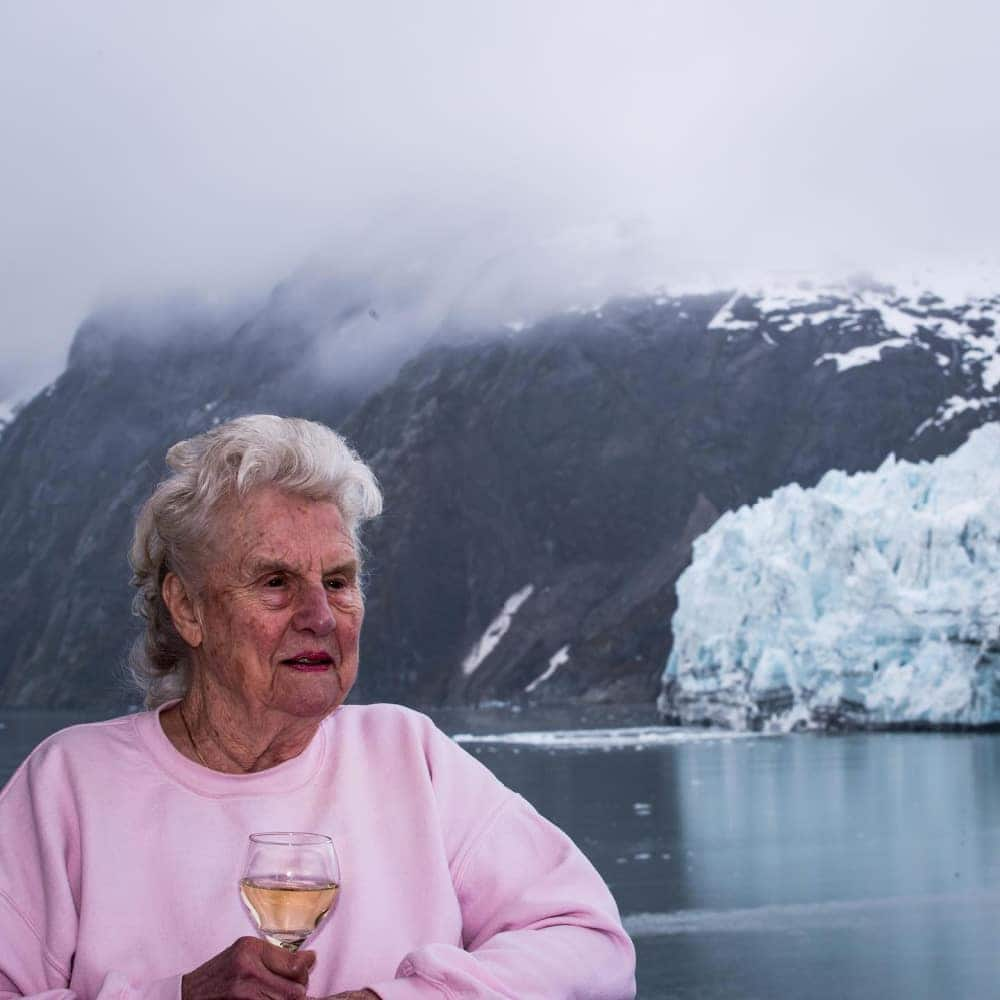 —
When my mother starting losing her sight, she said "I want to see the world while I am still able." That was 2005. We fell in love with cruising a couple years later and especially HAL. We did a mother/daughter cruise every year, experiencing amazing ports in the Caribbean, South America, and the South Pacific, and met many wonderful people. The crews on HAL were so good with her, making "Mama Kaye" always feel very special. I lost her at Christmas in 2018, but the cruise memories are something I'll always cherish. – Shelley Larsen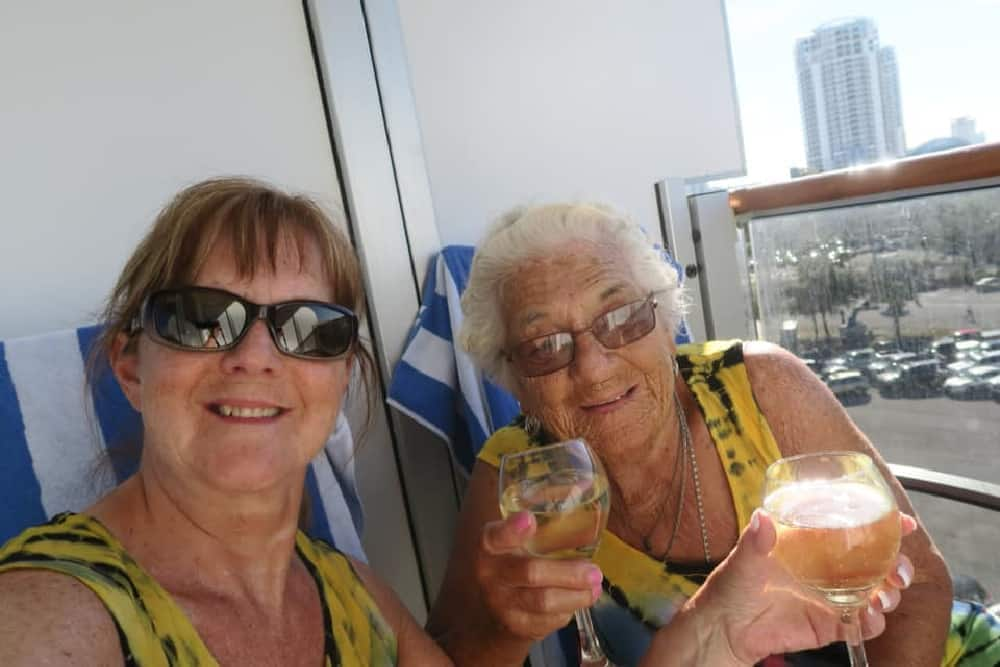 —
My mom, Cheryl, and I cruised Alaska aboard the Amsterdam in August 2019 to celebrate her 60th and my 40th birthday. I was a cruise noob, she was an old hand! Good times (and bad hair days) were had by both of us! — Jennifer Strait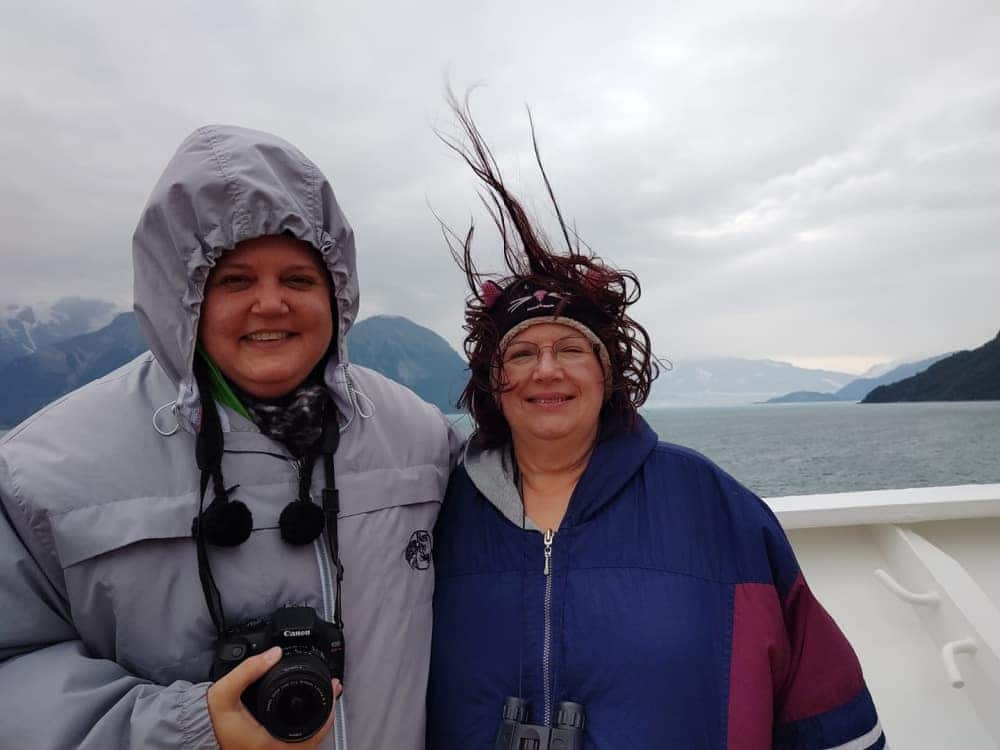 —
My Mom and I did several Mother/Daughter cruises on our favorite cruise line HAL. Although she passed in 2009, she's still with me every time I sail. Our favorite ship was the Zuiderdam and each time we would board at least one crew member remembered Mama Gertrude and Miss Diane from previous cruises. Great memories! – Diane Diotte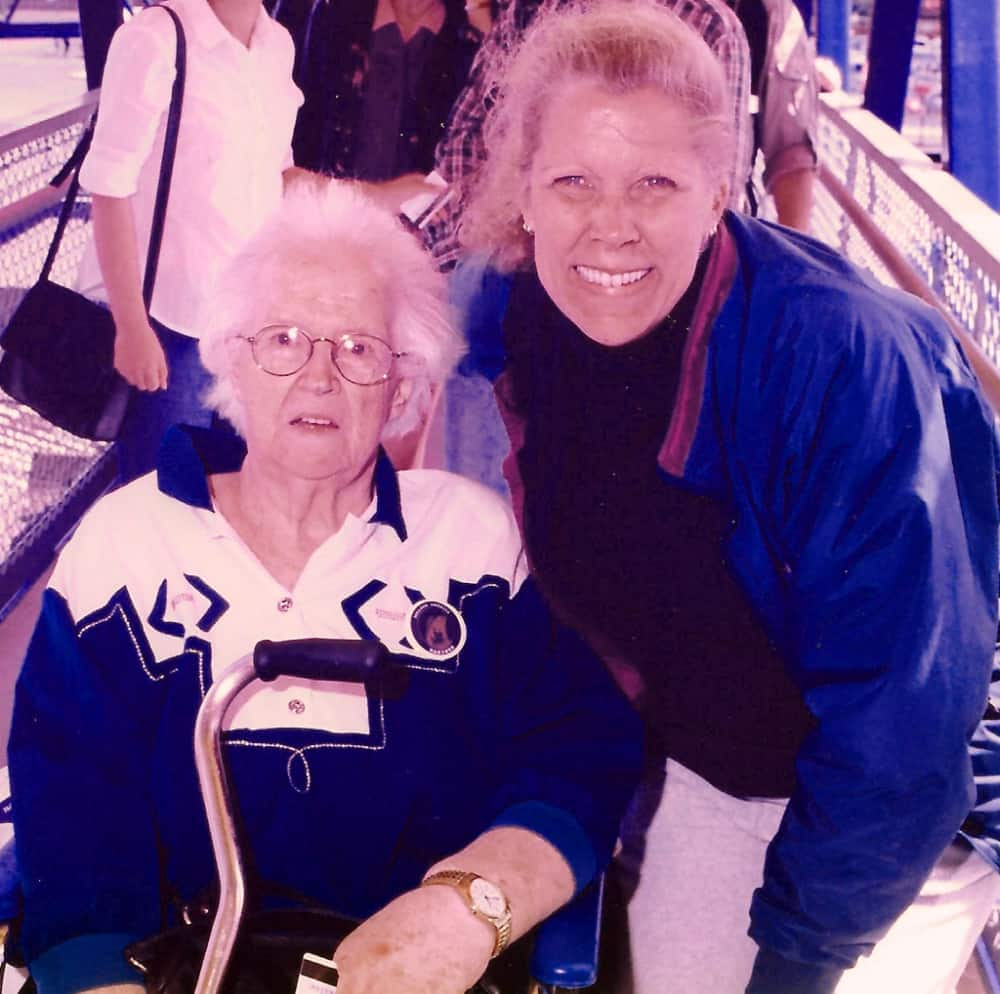 —
My Mom loved cruising with 'the girls'. She and I started with an Alaskan cruise for my 40th birthday. Then we did Europe and New Zealand with my sister. When my daughters were old enough, she spoiled us by making a Christmas gift Caribbean cruise to my daughters and I many times over 10 years! She's 89 now and doesn't get around well … but I would take her again if we could. Those wonderful memories! – Doreen Grobe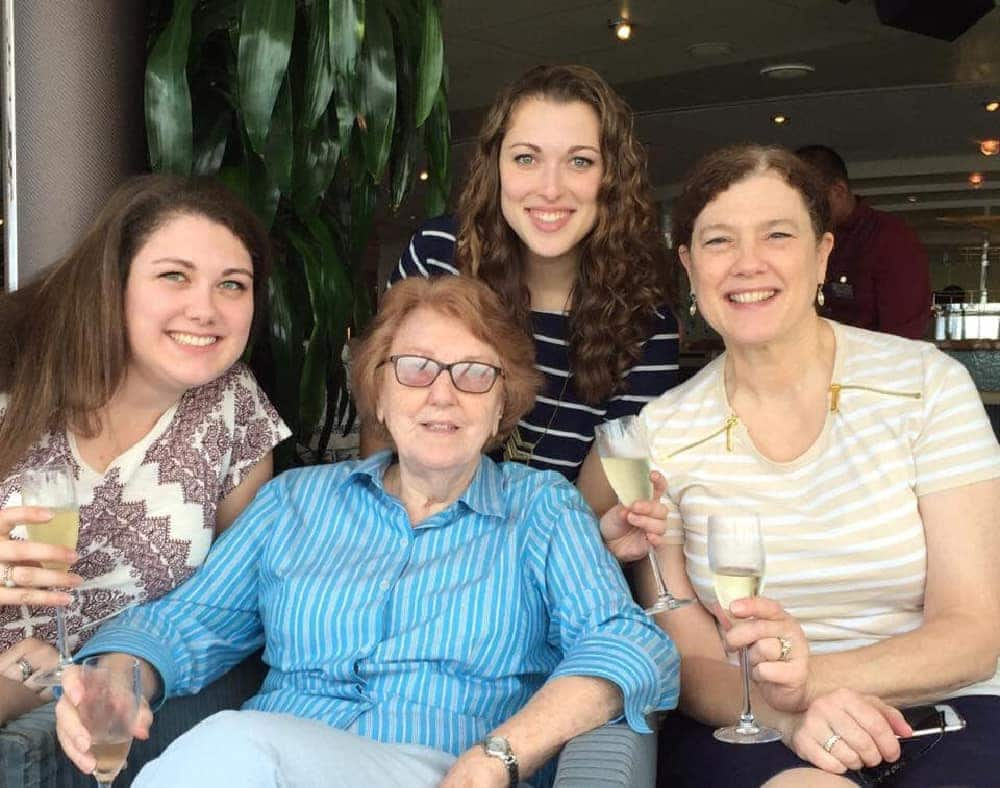 —
Mom and I on my first cruise and her 4th but not our first adventure together. She is my travel buddy. Her memory is failing now but she still remembers our adventures together on our HAL Fall colors cruise. She is 89 now but still up for another wonderful cruise together. "I'm ready to go when you are!" – Irene Haynes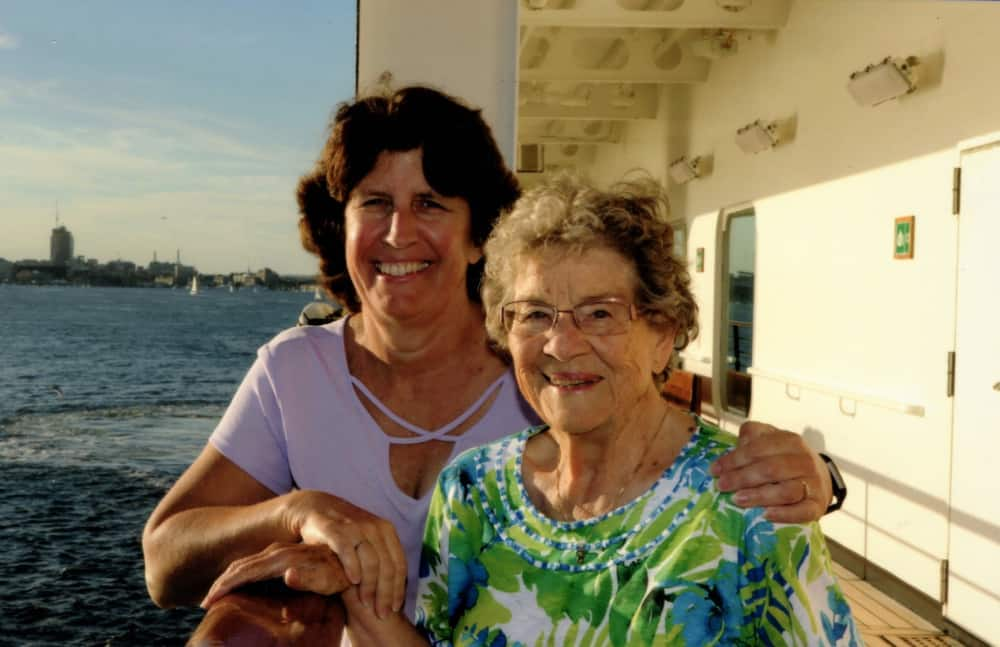 —
I am a mother that has been blessed with making wonderful memories cruising with my daughter , who happens to be a HAL crew member ❤ I lost my own Mother in September, and that has made me realize just how precious life really is!! Looking forward to making more precious memories cruising with my daughter, husband, family and friends !! .. ❤HAL – Colette Huber-Grant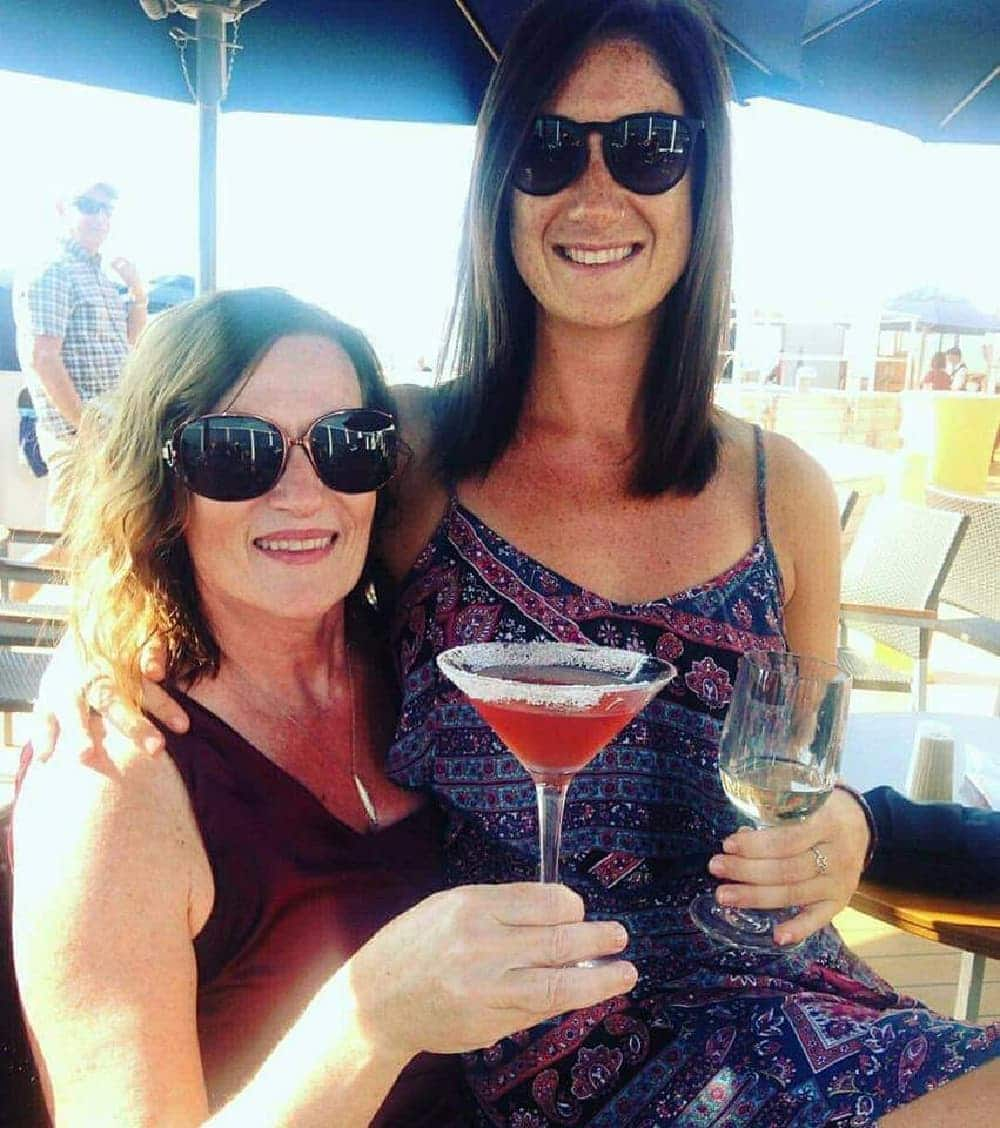 —
My mother loved to cruise, so in 2006 we planned a cruise with 3 sisters and our spouses and our mother sailing from San Diego to Hawaii. The day she was supposed to fly from Memphis to San Diego she got sick but insisted that the "kids" go anyway which we did because she had others to care for her and she was not so sick she had to be hospitalized, just a stomach flu. Well, my husband and I found a last-minute deal for the same cruise in 2007 so off we went with my mother on the 15 night cruise on the Zaandam. She loved to play bingo and won the big jackpot on the final night coverall when they gave away all the money. It was hard to wipe the smile off of her face. – Liz Farrand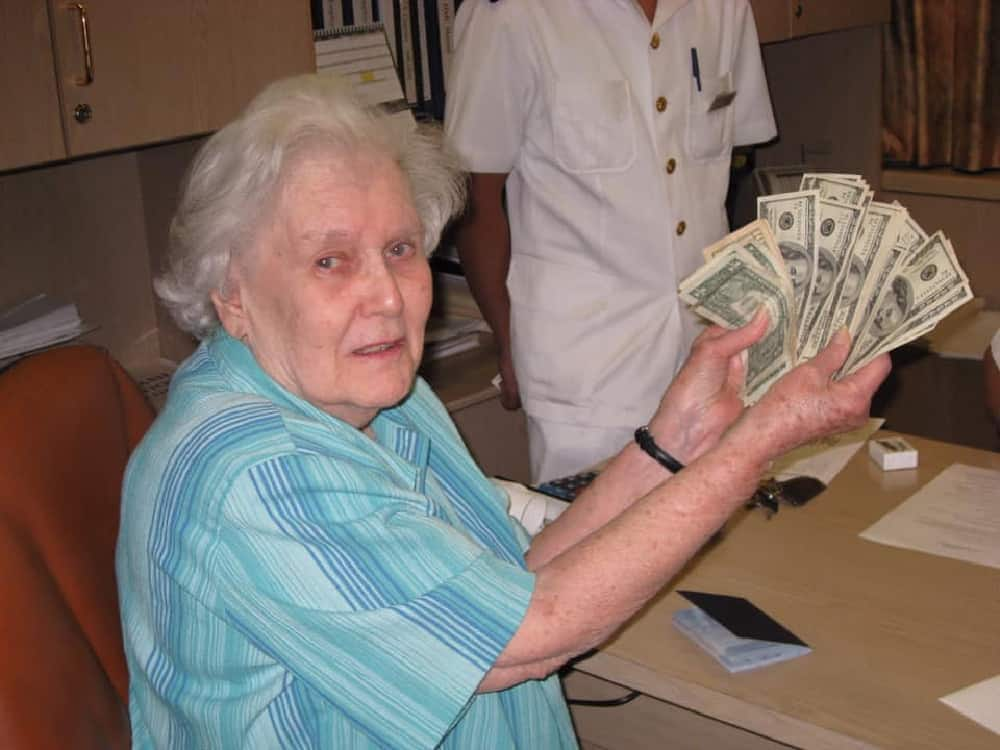 —
My wonderful mother-in-law wanted to see Alaska where her now deceased husband worked many jobs, including a mine in Juneau back in the 30's. She enjoyed the Oosterdam in May of 2006 at the age of 94 and her son and I renewed our vows on board with my sister and our daughter. Wonderful memories. She loved the ship and staff making many friends on board. Thank you for making it so special. Mikayla in client services was wonderful and even gave her a gift the day we got back to Seattle. Happy heavenly Mother's Day. – Beth Williams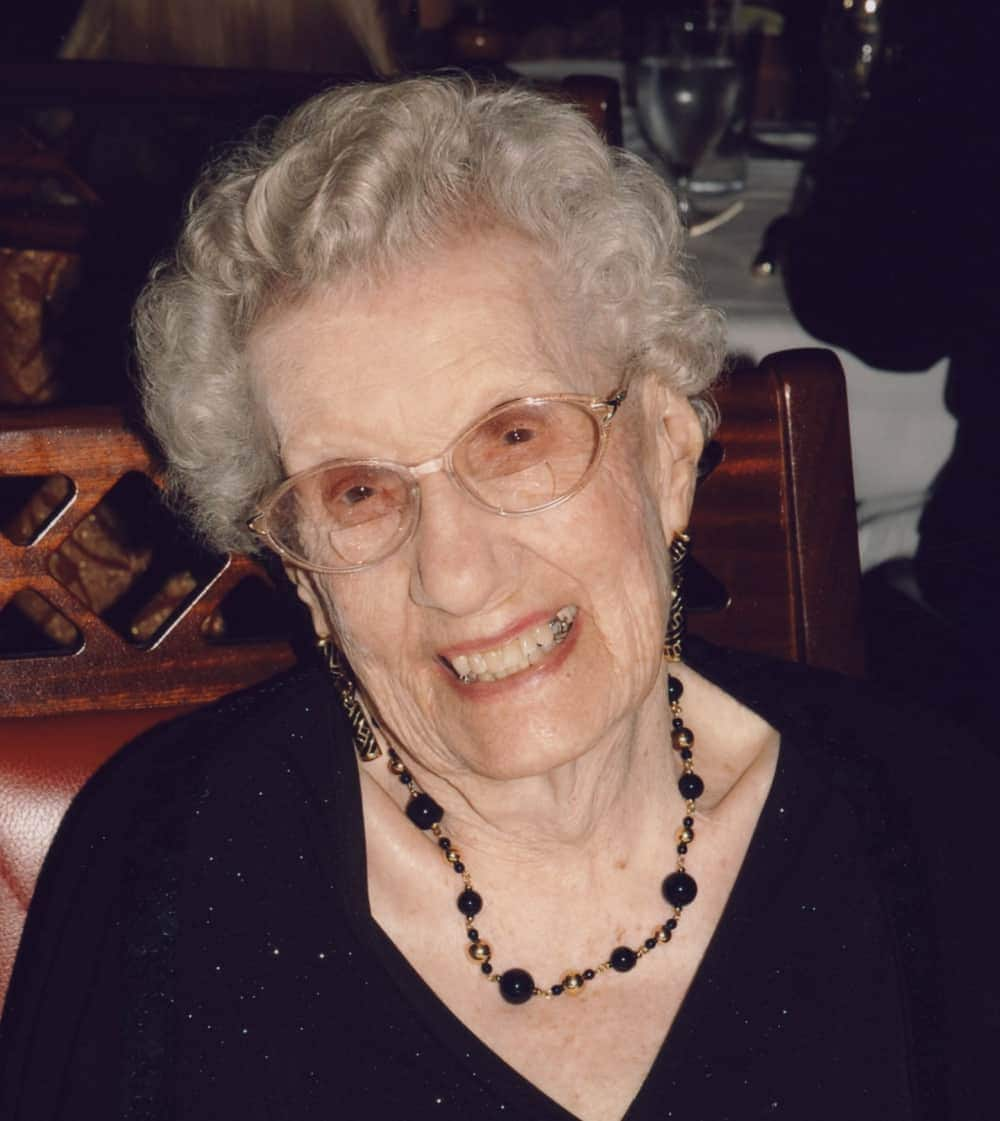 —
Mum and I four years ago. We had an amazing time cruising Alaska with HAL. Precious memories, mum was 88. She still talks about how much she enjoyed it. – Pamela Gordon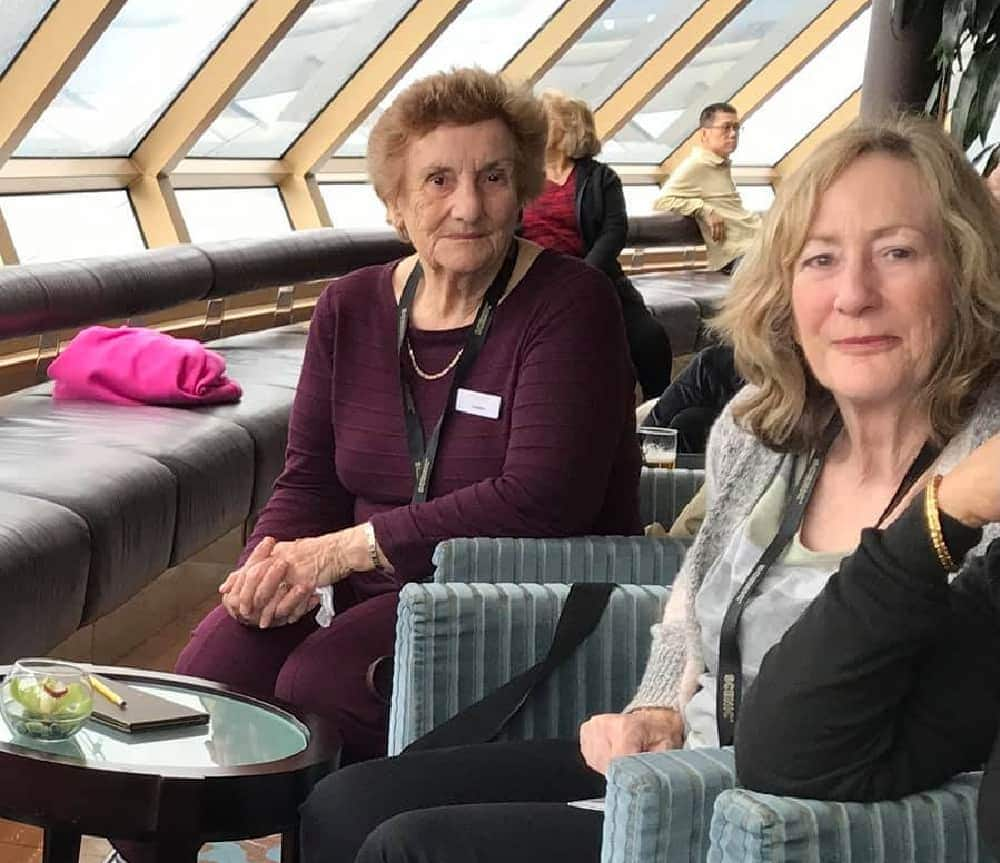 —
My mom loved to cruise! And she especially loved to cruise with family! This is my mom, myself and my daughter. Three generations on one of many cruises we took together! Miss you mom ❤️. – Barbara Pilling Seidel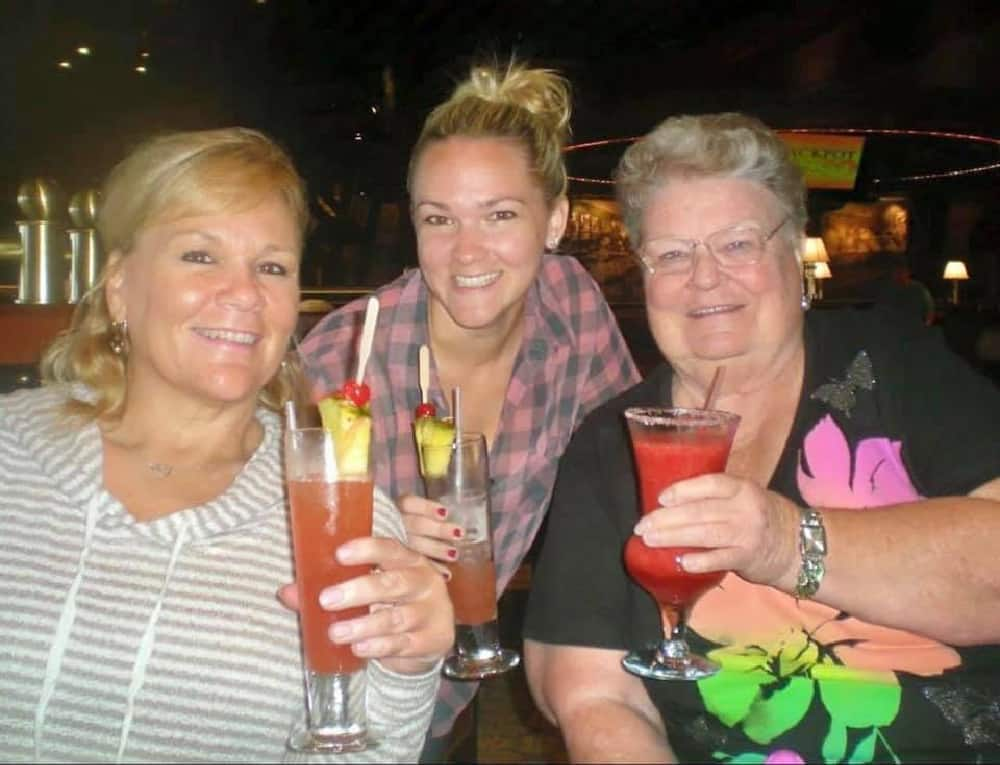 —
My grandma and papa had always talked about cruising to Alaska. He passed away in '93 before they could make the trip. In 2019 grandma beat lung cancer! So many years and grandkids later, we took grandma on her cruise! – Katlyn Blatt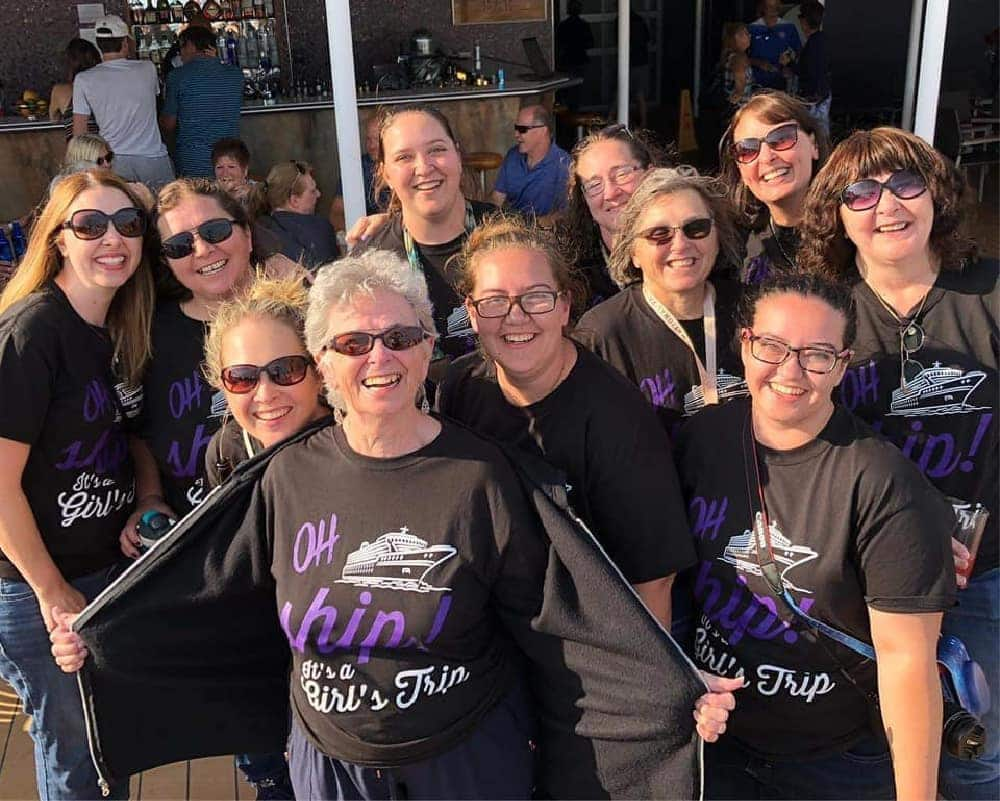 —
Anytime I ask Sandra if she wants to go on a cruise she always immediately says yes. My sister and I have been able to experience lots of places over the last 15 years and hoping to go on a HAL cruise in November. This was a last-minute cruise we decided to book and just sat at the bar in Mazatlan in 2019 watching the people and enjoying drinks! – Jennifer Thampson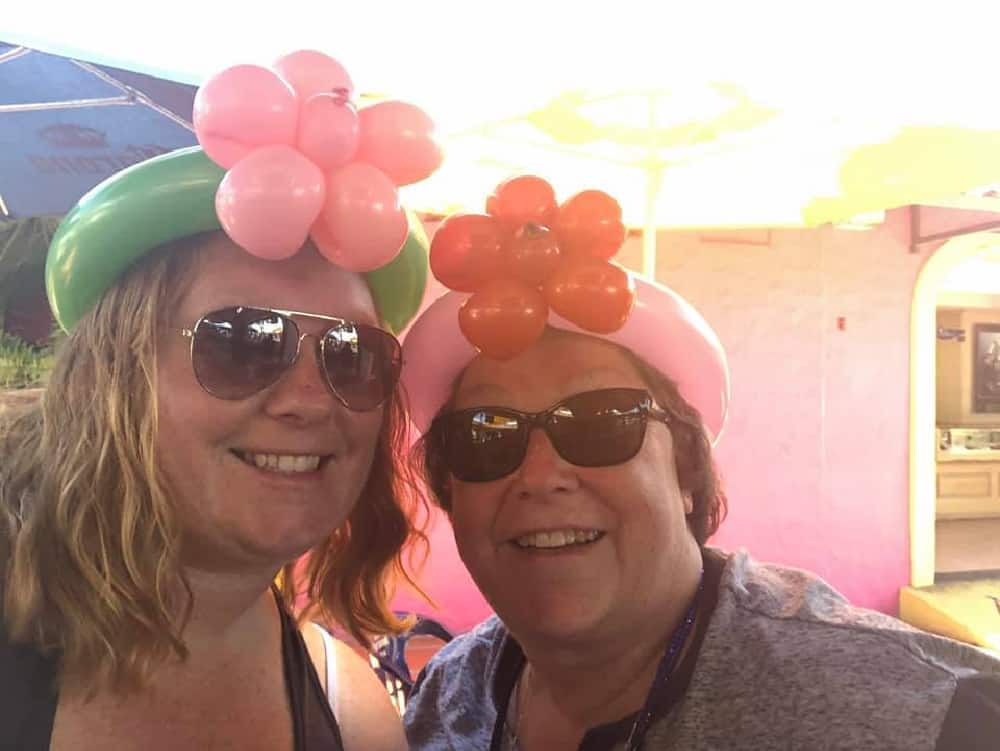 —
Mum and I love sailing together and can't wait to board a HAL ship again. We have so many wonderful memories but I think we had the most fun on our ride into Petra – I don't think we have ever laughed so much. Our first cruise together was in 1961 when mum and dad brought me home to Australia from the UK (no flying in those days). – Leanne Chandler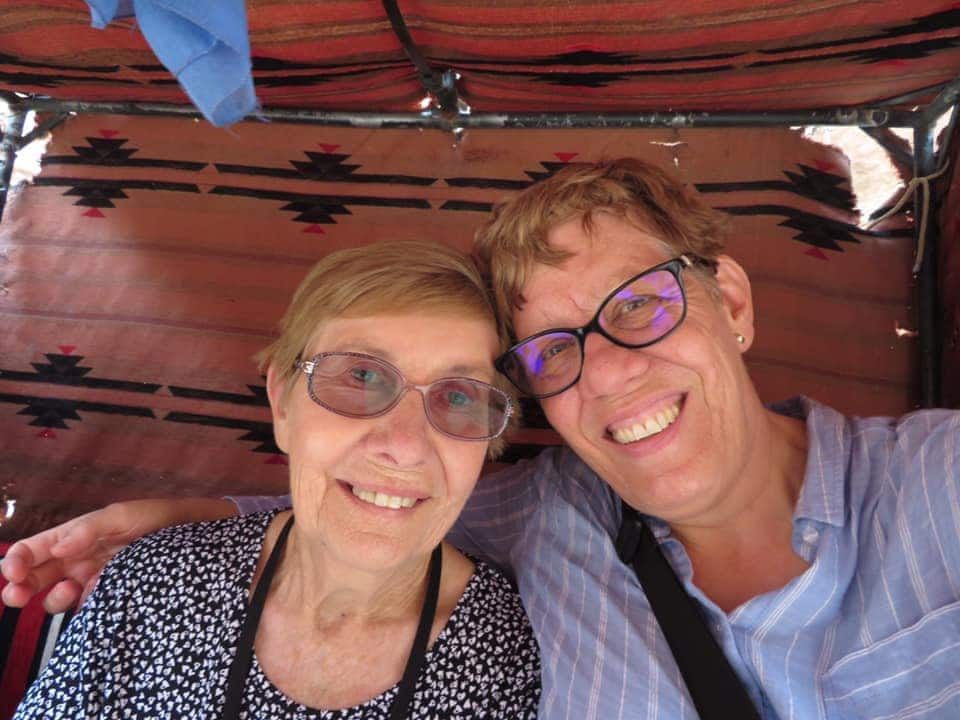 —
Happy Mother's Day to all who celebrate!