Celebrating King's Day – A Traditional Dutch Holiday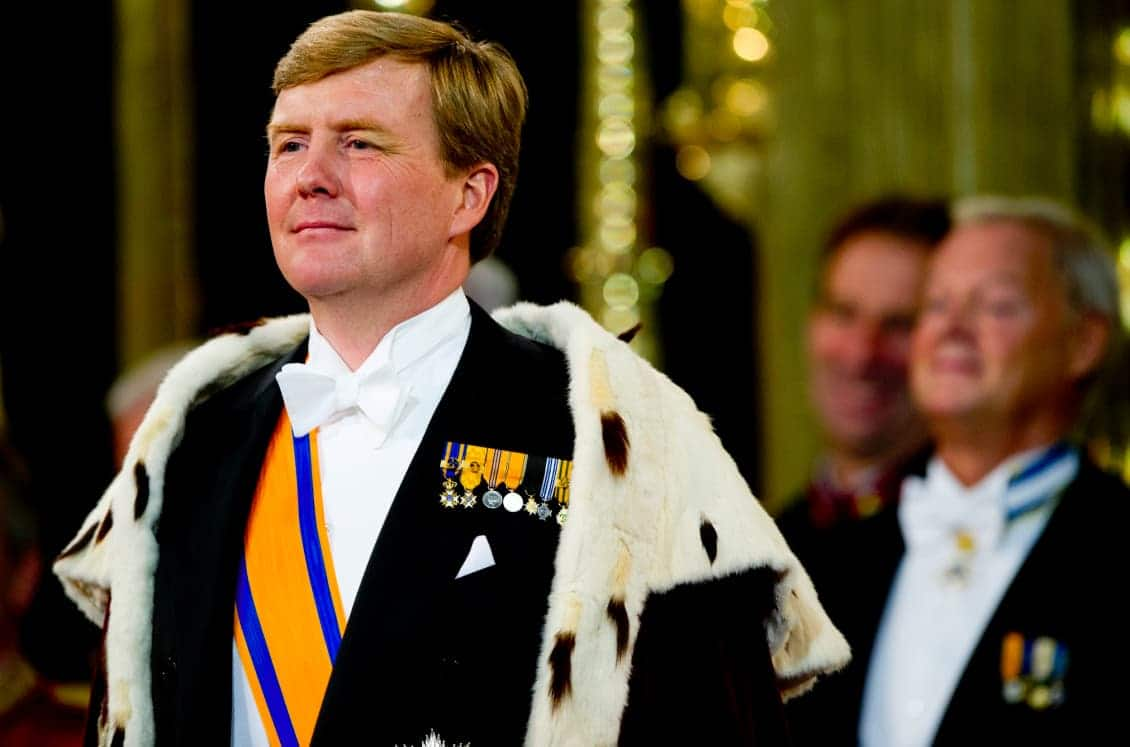 April 27 is King's Day in the Netherlands, a traditional holiday held each year to honor the birthday of the reigning Dutch monarch. At Holland America Line, we take great joy in celebrating King's Day each year given our roots in the Netherlands and ties to its royal family. In fact, members of the Dutch Royal Family have launched 11 Holland America Line vessels — from Prince Hendrik naming Statendam III in 1929 to Her Majesty Queen Máxima christening Koningsdam in 2016.
Learn more below about the history of this regal holiday, and the festivities typically held in the Netherlands and on board our ships.
What is the history of King's Day?
Despite its name, King's Day wasn't always a celebration of the king. The original holiday began on August 31, 1885, as Prinsessedag, or Princess's Day, in honor of the fifth birthday of Princess Wilhelmina. When Princess Wilhelmina was crowned as Queen in 1890 the name changed to Koninginnedag, or Queen's Day, and the date of the holiday moved to recognize her daughter Juliana when she assumed the throne in 1948.
King's Day finally took on its current name, Koningsdag, and the date of April 27 in 2014 after His Majesty King Willem-Alexander, King of the Netherlands, Prince of Orange-Nassau, ascended to the throne the previous year.
How is King's Day celebrated in the Netherlands?
King's Day is typically marked by huge celebrations, including concerts, parties and flea markets in the streets. Locals commonly dye their hair orange or wear orange clothing in honor of the House of Orange-Nassau, which rules over the Netherlands.
Unfortunately, in 2020 public celebrations of the holiday have been cancelled out of health and safety concerns due to COVID-19. But many Dutch residents will undoubtedly raise a glass of Orange Bitter, a traditional liqueur, as a toast to the king from the comfort of their own homes.
What kind of festivities has Holland America Line had on board in the past?
In recognition of our royal connections and Dutch traditions, King's Day is celebrated across our fleet each year. The festivities kick off with a special King's Day Afternoon Tea featuring Dutch delicacies such as poffertjes, mini-pancakes dusted with powdered sugar, and tompouces, layered puff-pastry desserts with orange icing.
As King's Day is known for being a celebration of the color orange in Holland in honor of the House of Orange-Nassau, the evening brings our Orange Party where guests and crew don their best orange attire for a night of music, dancing and specialty cocktails created by our Master Mixologist Dale DeGroff, along with a King's Day Orange Deck Party. Every cruise year-round actually has an Orange Party — inspired by King's Day celebrations — and guests receive an email prior to departure inviting them to bring orange attire to wear to the festivities.
For ships that are at sea on King's Day, there's even a Street Market set up around the Lido Pool. The menagerie of food, drinks and souvenirs is a nod to Amsterdam and other cities in the Netherlands, which transform into one big street market for the holiday.
Wherever you are in the world this upcoming King's Day, we wish you the best. Proost!