Future Cruise Credit
A Future Cruise Credit (FCC) is a credit voucher, similar to a gift card. For your convenience, FCCs are automatically associated to your Mariner ID and available in your Holland America Line account, which you can use toward any new or existing cruise booking.
Limited-Time Offer: Use your FCC & get onboard spending money
Did you receive a Future Cruise Credit from a canceled cruise? You can now check your balance online when you log in to My Account. When you find your next dream cruise, simply follow the instructions below to redeem your FCC and this bonus offer.
Up to US$50 per guest
Receive up to US$50 onboard spending money per guest per Future Cruise Credit used when you book a 2021 Alaska or Europe cruise today! Hurry, this offer ends September 30, 2020.
How to Use Your Future Cruise Credit

Log in using your Mariner ID or email address

After choosing your cruise, select Credits/Deposits Available in the cost summary to choose the credit you would like to use.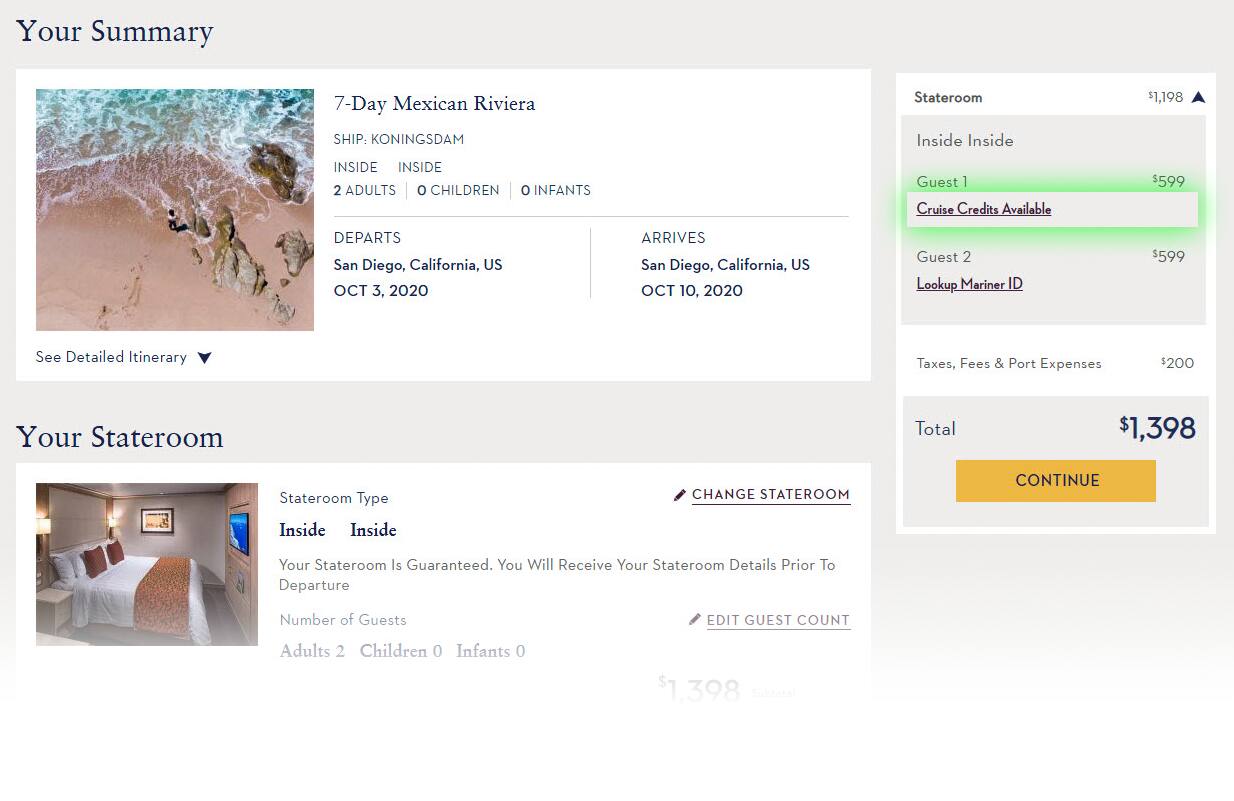 Future Cruise Credit FAQs