Favorite Holland America Line Recipe: Swiss Style Muesli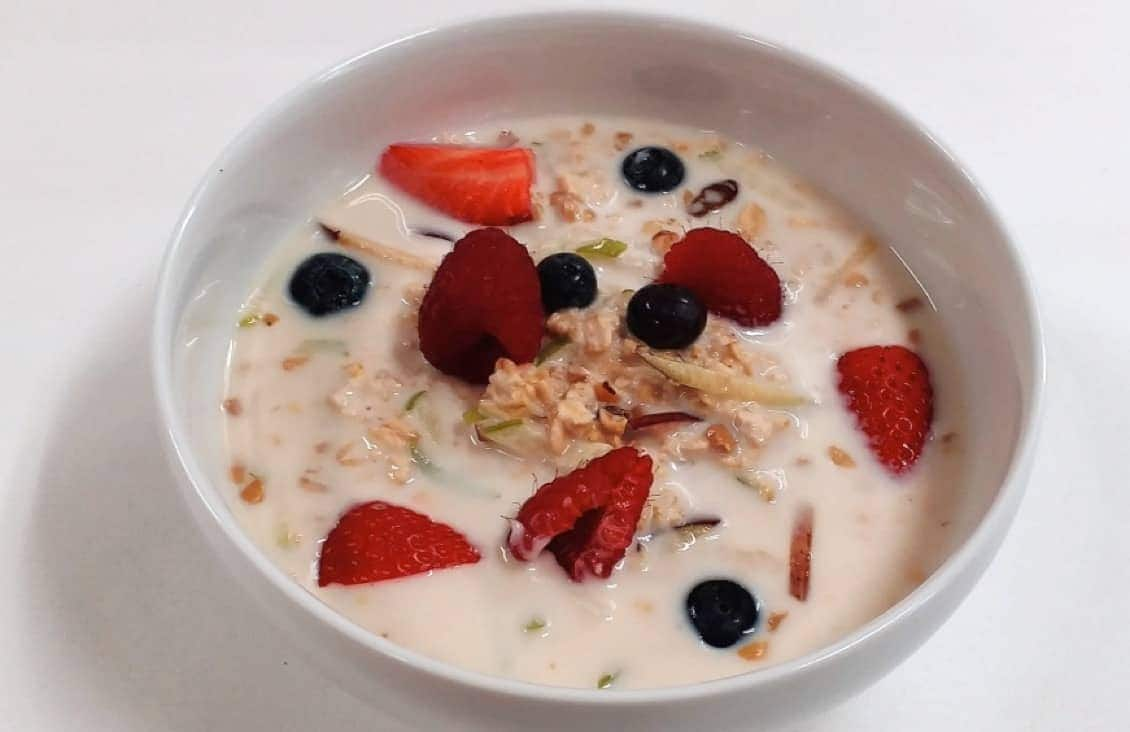 One of the most requested Holland America Line recipes is our Swiss Style Muesli that's found in Lido Market and on the menu for breakfast. This guest favorite is the perfect way to start each day, whether you're heading ashore to explore a new port or planning out your schedule for a leisurely day at sea. Now you can make this Holland America Line staple at home! Enjoy!
SERVES: 10
INGREDIENTS:
1.5 cup Milk
1.5 cup Plain Yogurt
1/4 cup Hazelnuts
1 cup Honey
1.5 cup Apples
1 cup Heavy Cream
2 cups Rolled Oats
1.5 tablespoons Sugar
1/4 cup Raisins
Fresh berries for garnish
DIRECTIONS:
Pre-soak the raisins so they are soft. To pre-soak, put your raisins in a small bowl and cover with boiling water. Let it steep for 10 to 15 minutes, and then strain the fruit and discard the water.
Peel and grate the apple on a mandolin. Chop the hazelnuts. Combine all ingredients in a large bowl and cover. Soak the mixture overnight in the refrigerator. Garnish with fresh berries.
Let us know if in the comments below if you make this at home and tell us if it reminds you of your Holland America Line cruise.