#WorldArchitectureDay: These Top 5 Shore Excursions Visit Architectural Marvels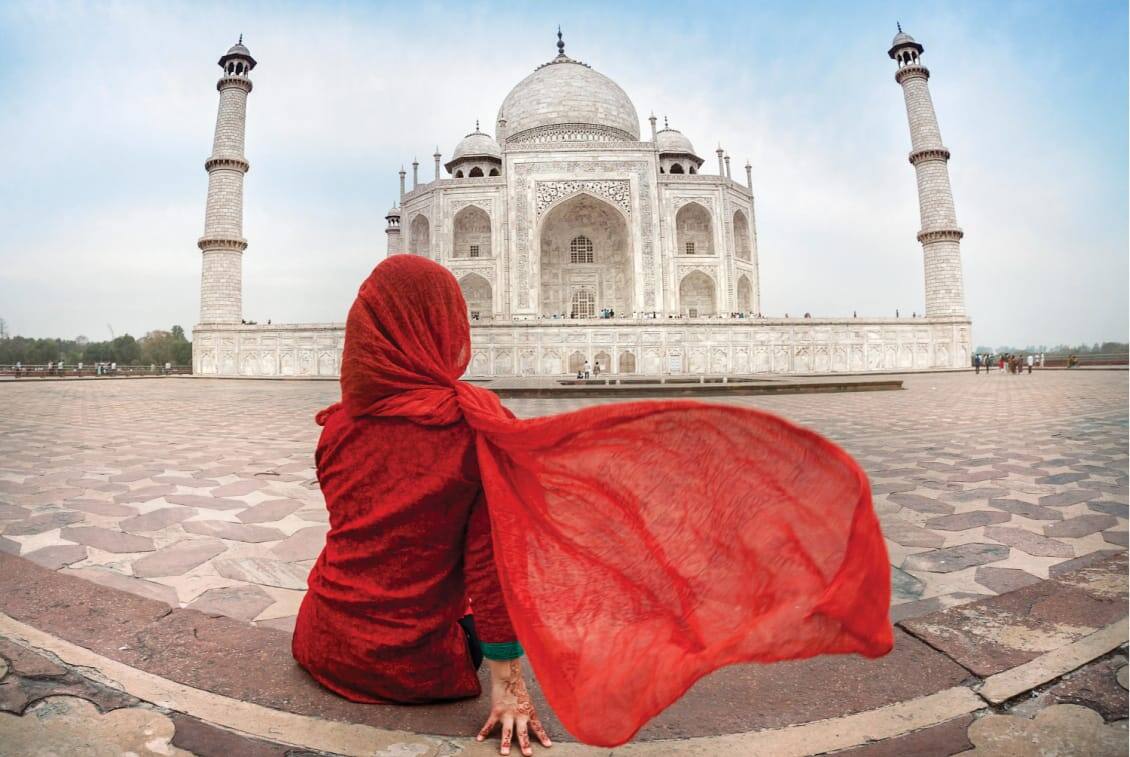 Since 2005, the first Monday of every October has marked World Architecture Day – a day that honors the ingenuity and beauty of the world's most impressive architectural marvels.
Offering global itineraries, Holland America Line gives travelers the opportunity to visit the world's most illustrious sites, and in this post we're sharing our top five must-sees when it comes to architectural masterpieces. Read on below to discover what made the list!
COLOSSEUM
Rome, Italy

The Colosseum may be one of the most recognized landmarks in the world and with good reason. This Roman icon took nearly a decade to construct, and finally made its debut in 80 A.D. as the Flavian Amphitheater. Through its years, this massive structure served as an entertainment arena that showcased deadly gladiator combats, prisoner executions, fights between gladiators and wild animals and even mock naval engagements. While the original Colosseum has been destroyed over time by earthquakes, lootings and even a bombing in World War II, this impressive structure still draws nearly six million tourists each year.
On a Holland America Line cruise, guests can visit this world wonder on our Best of Rome shore excursion during a call at Civitavecchia (Rome), Italy. In addition to the Colosseum, guests will also get to visit two additional architectural treasures including the beautiful St. Peter's Basilica and famed Trevi Fountain.
LA SAGRADA FAMILIA
Barcelona, Spain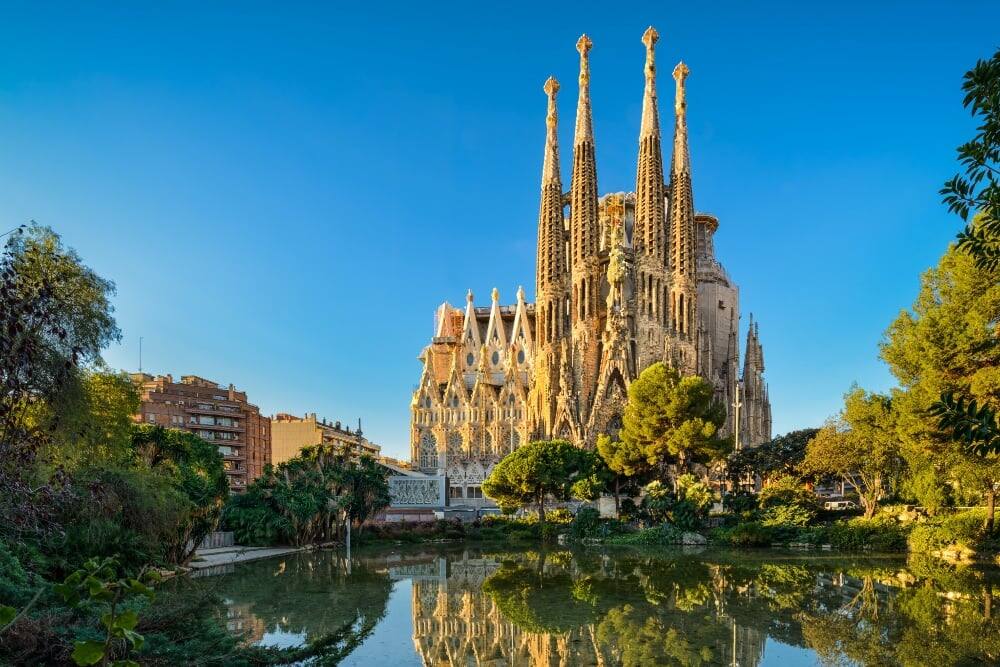 When you hear Barcelona, images of La Sagrada Familia instantly come to mind. Considered the most famous creation of late architect Antoni Gaudí, construction of this massive Basilica began in 1882 and is still a work-in-progress to this day. The structure was initially envisioned as a neo-Gothic church, but when Gaudi took over a year after the original architect resigned, he decided to go in a different direction by combining nature and Christian symbolism. Visitors will quickly notice numerous elements of nature, from the intricate floral design on the doors to the nativity façade, to interior's pillars that were designed to resemble trees. The Basilica is expected to be completed in 2026, exactly 100 years since Gaudi's death.
Travelers looking to visit La Sagrada Familia can do so during a call at Barcelona on Gaudi's Barcelona tour. Guests will get a lesson in modernism as they visit some of Gaudi's most notable works, including Casa Batlló, Casa Mila (La Pedrera) and of course, La Sagrada Familia.
SUPERTREE GROVE
Singapore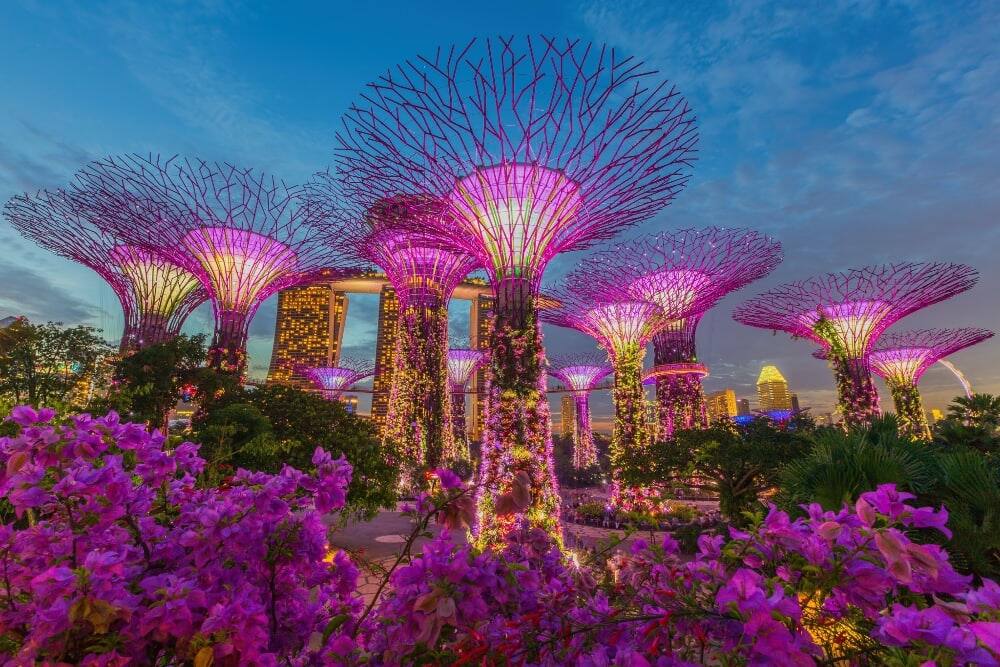 Singapore is brimming with impressive architectural sites, but perhaps one if its most recognizable is the stunning Supertree Grove. Located in Gardens by the Bay, these impressive, futuristic structures measure between 82 to 164 feet tall and feature 158,000 plants. Apart from being a visual marvel, these vertical gardens also perform various ecological functions. While some of the trees are outfitted with solar panels that store energy for their spectacular nightly light and sound show, others serve as air exhaust receptacles that aid in cooling the Garden's Flower Dome and Cloud forest.
On Holland America Line's Gardens By The Bay & Marina Bay Sands Observation Deck shore excursion, guests will visit Singapore's 250-acre Gardens By The Bay park and take a walk along the famous OCBC Skyway. Measuring 419 feet long, this aerial walkway connects two of the Grove's Supertrees and boasts stunning views of the gardens below. Guests will also have to chance to explore the breathtaking flora housed in the Garden's Flower Dome and will witness the tallest indoor waterfall with a visit to the mist-veiled Cloud Forest.
TAJ MAHAL
Colombo, Sri Lanka (overland)
The Taj Mahal is quite simply an architectural wonder at the heart and soul of every visit to Agra. Built by Emperor Shah Jahan, the Taj is a white marble memorial to his beautiful wife, Mumtaz Mahal. This monument took 22 years to complete and was designed and planned by Persian architect Ustad Isa. Apart from its stunning design balance and perfect symmetry, the Taj is also noted particularly for its elegant domes, intricately carved screens and some of the best inlay work ever done.
Guests who visit Colombo can take this overland tour to the Taj Mahal on the The Taj Mahal & the Pink City of Jaipur Overland Adventure shore excursion. No only will guests visit the Taj, but they'll also explore New Delhi, Agra and Jaipur, all home to their own architectural wonders.
AYUTTHAYA
Laem Chabang (Bangkok), Thailand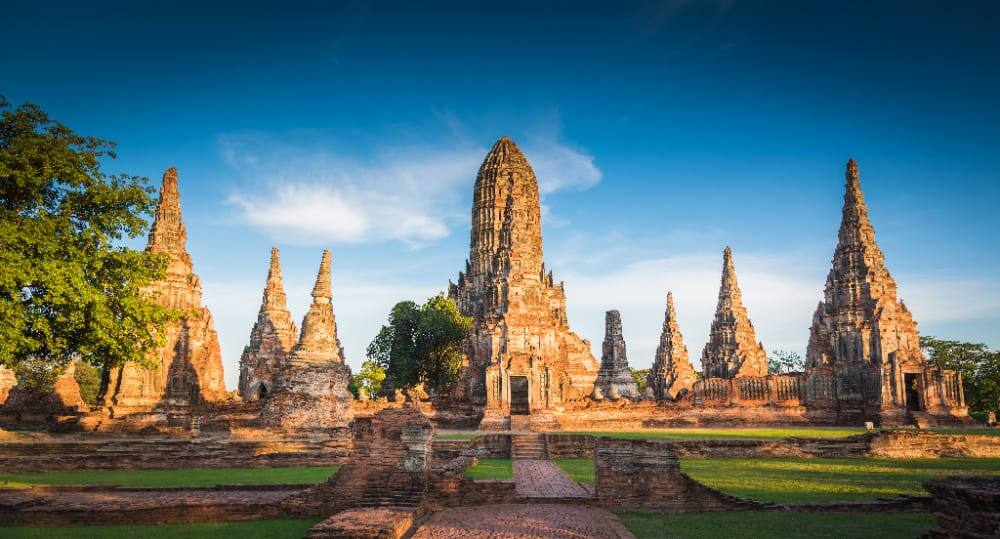 Thailand is a country of beautiful landscapes and even more beautiful architecture. Wat Chai Wattanaram was built by King Prasat Thong to honor his mother, and it was intentionally designed to resemble Angkor Wat in Cambodia. Built from 1630 to about 1650, the temple was a royal monastery and the King and its descendants would perform religious rites here. It was also a cremation site for members of the Royal family.
Visit Wat Chai Wattanaram on the The Summer Palace & Ayutthaya: A UNESCO World Heritage Site shore excursion from Laem Chabang, Thailand. Step back into the days when Thailand was Siam as you take in the unforgettable beauty of Ayutthaya — a UNESCO World Heritage Site. Ayutthaya was the ancient capital of Thailand from 1350 to 1767. Visit the Bang Pa-In Summer Palace of King Rama V. This eclectic collection of buildings calls to mind a quaint mixture of European and Thai architecture. Then explore Wat Mahathat, one of Ayutthaya's oldest temples, along with Wat Chai Wattanaram.
In addition to these wonders, we can't forget Borobudur in in Java, Angkor Wat in Cambodia, Christ the Redeemer in Rio, the Sydney Opera House in Australia, Paris' Eiffel Tower, Pisa's Leaning Tower and even the Great Wall of China. This list certainly could have been a top 10 or even a top 20! What architectural marvel is your favorite?