On Location: Mediterranean Barbecue
When I found I was going on a "Mediterranean Adventure" on the Nieuw Amsterdam I thought that the adventure would be the ports of call. Exciting places like Toulon, Palermo and Naples. What I had not realised was that most of the adventure actually took place on board! Thanks to Holland America's new initiative called "On Location."
Designed to make sure passengers get to taste, hear and feel the places we visited by creating experiences across the ship, it is something I have not seen on any cruise before. The crew seemed as excited about creating the program as we were. Every day on the front page of the daily program would be at least five activities related to where we were that day. There would be a typical regional drink, talks and advice sessions by the "Ask Your Location Guide" Tom, special shopping promotions of goods from the region, local art collections – and of course food.
While we got to try "Flavors of Europe" in The Lido in Civitavecchia, have a "Napoli Pizza Mania" on deck in the sunshine in Naples, a "Sicilian Sail Away Party" as we left Palermo and a "French Dinner" at the Seaview Pool as we pulled away from Toulon, the absolute highlight was the phenomenal "Mediterranean BBQ" that the team arranged as we left Livorono, our last stop in Italy.
This was an all-stops out extravaganza that we all spoke about for days. There was an excited buzz when it started as people struggled to decide if we should take photos or devour the spread. It looked too good to spoil. There were stations of food set out around the Lido Pool. Tables groaned with vast Italian cheeses and anti-pasta, two pigs were being cooked and carved, another table had a wide range of salads.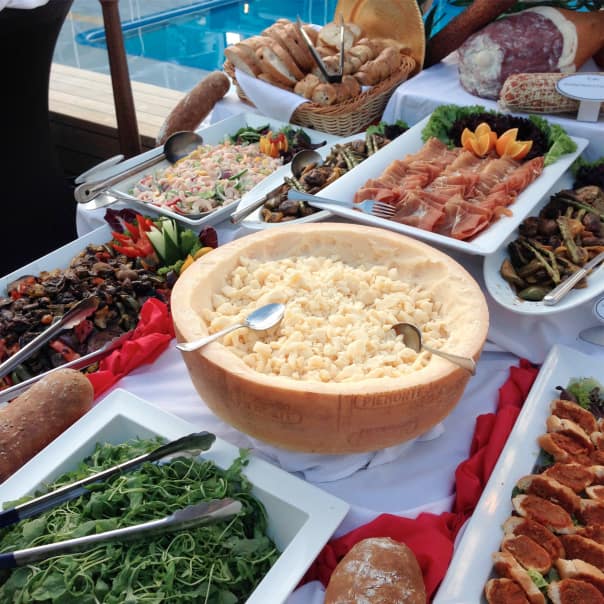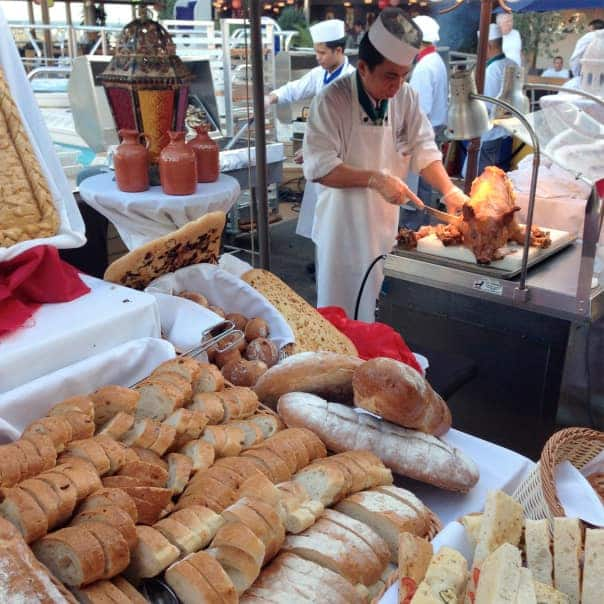 The highlight for me was the massive table of cakes and desserts – including chocolate covered and toffee apples.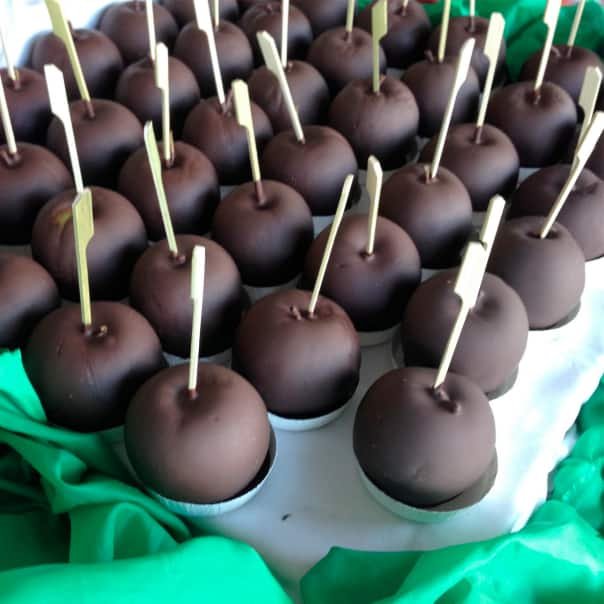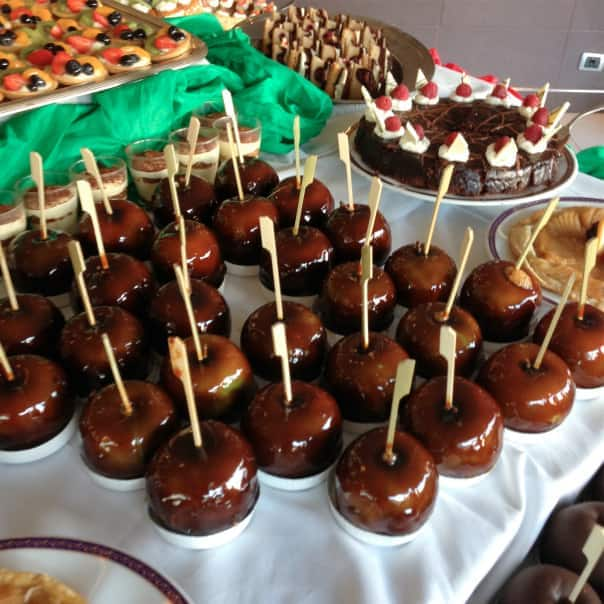 Of all of the "On Location" activities, the Mediterranean BBQ was my highlight. It showed the passion the crew had for creating experiences to celebrate the region. Everyone appreciated the attention to detail and huge amount of work.
It made me wonder what other treats and surprises were being served up "On Location" on the other 14 ships all around the world. It made me determined to try and get on one of them in another region – and soon…