Where Can You Cruise to This Summer with Holland America Line?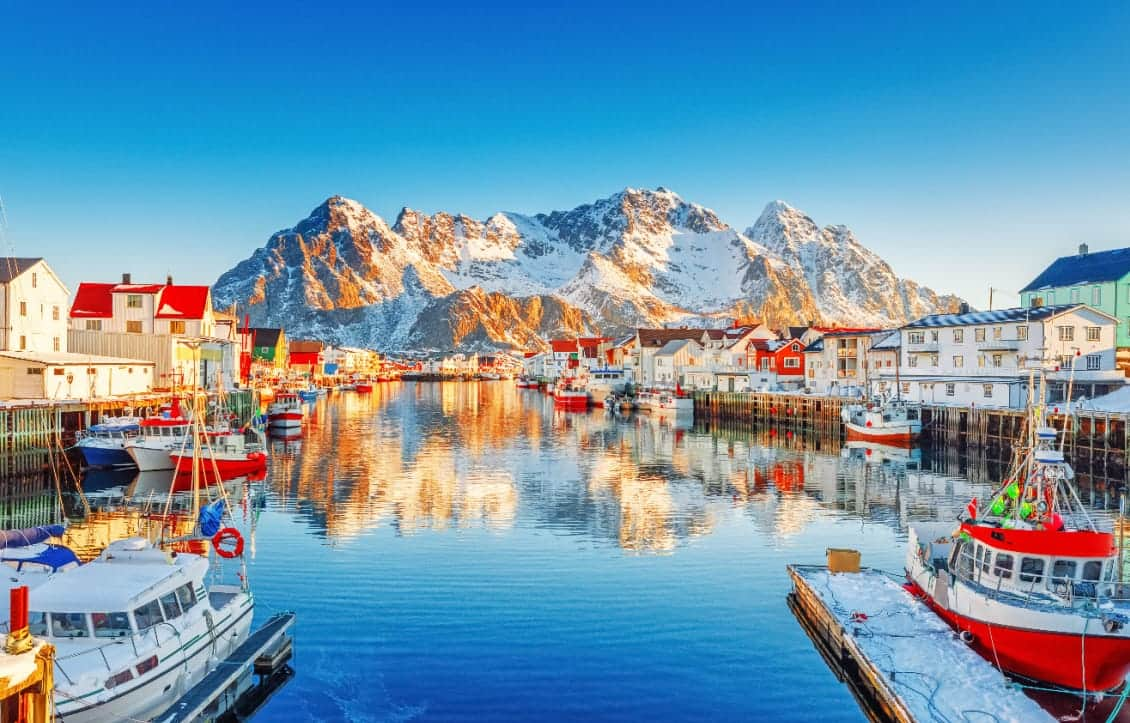 This week we welcomed the first day of summer! As schools let out for break and travelers seek new adventures, Holland America Line offers several exciting locales to embark on a memorable vacation.
Do you want to explore the gorgeous glaciers of Alaska? How about the incredible lush greenery and charming seaside towns of Canada and New England? Golden beaches and azure skies await in the Mediterranean, while the fjords of Norway showcase nature at its most splendid. Where would you like to go?
Charm Abounds in Canada and New England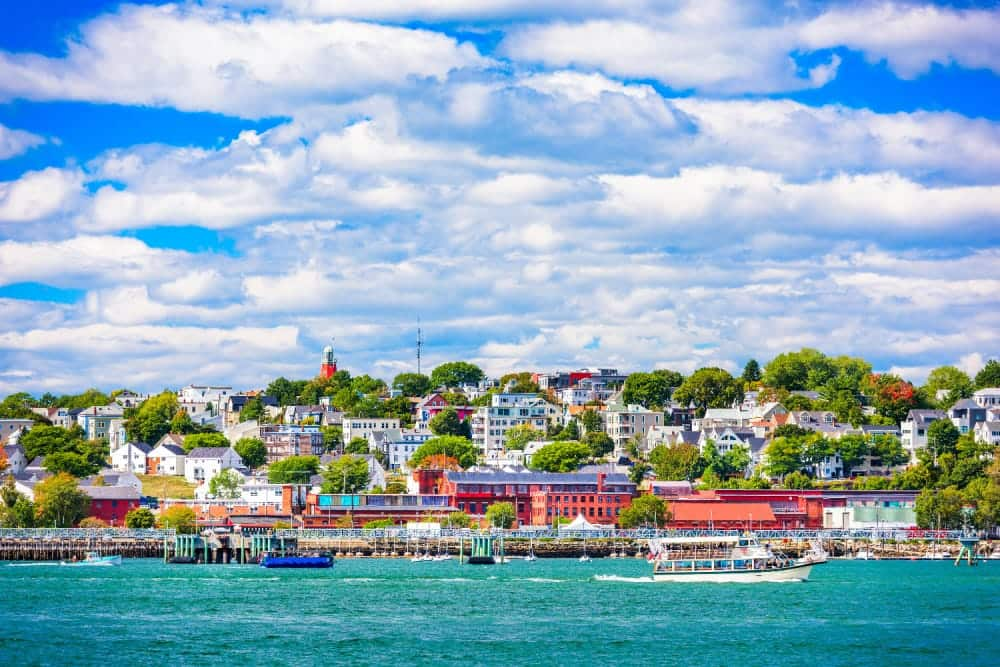 Our New England and Canada cruises glide past incredible scenery and stop at historic ports and cities, some well-traveled, some hidden jewels. Through October, Nieuw Statendam and Zaandam offer a series of six to 24-day departures between Boston and Quebec City or Montreal. The popular seven-day "Canada & New England Discovery" cruises between Montreal and Boston visit Bar Harbor, Maine; and the Canadian destinations of Quebec City; Charlottetown, Prince Edward Island; and Sydney and Halifax, Nova Scotia.
Guests looking for a longer getaway can take the 10- and 11-day "Newfoundland and New England Discovery" cruises between Quebec and Boston, visiting a combination of Bar Harbor; Halifax; St. Johns, Corner Brook and St. Anthony, Newfoundland; and Baie-Comeau and Havre-Saint-Pierre, Quebec. The 11-day includes an overnight at Quebec. For the ultimate adventure, the 24-day "Canada, New England and Iceland" itinerary roundtrip from Boston calls at Sydney, Corner Brook, St. Anthony, St. Johns, Halifax, Saint Pierre & Miquelon and Red Bay, along with Qaqortoq and Nanortalik, Greenland; Isafjordur, Seydisfjordur, Djupivogur, Reykjavik and Grundarfjordur, Iceland; and Bar Harbor.
Marvel at Alaska's Gorgeous Glaciers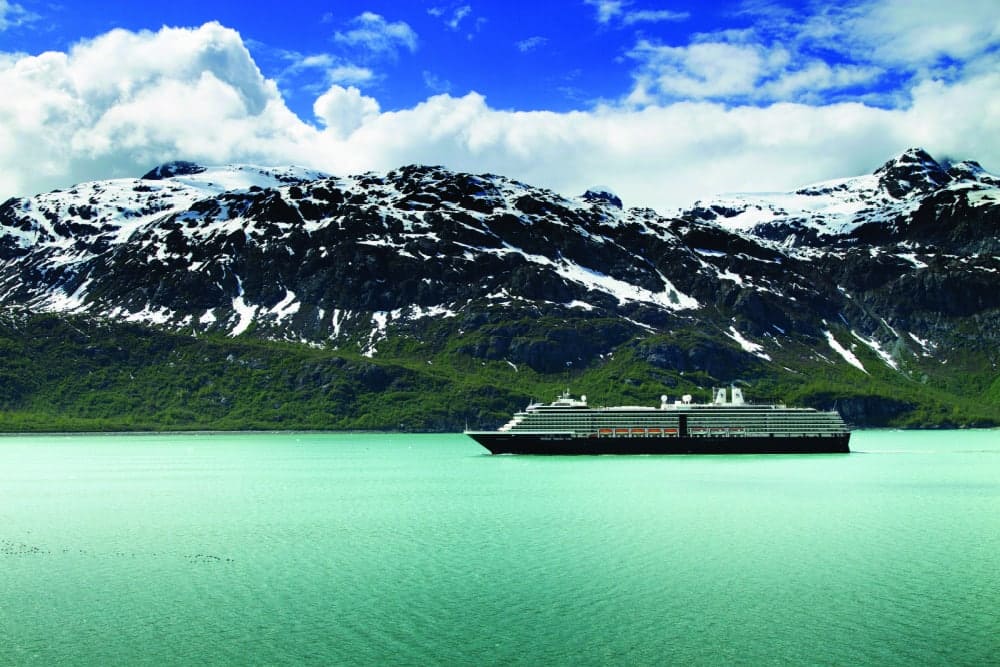 This summer, six Holland America Line ships are exploring Alaska, either roundtrip from Seattle, Washington; roundtrip from Vancouver, Canada; or between Whittier, Alaska, and Vancouver. Every Alaska cruise includes a visit to one or more of Alaska's iconic glacier destinations. Did you know that Holland America Line cruises offer more visits to Glacier Bay National Park, the "must-see" of every visit to Alaska, and during the Glacier Bay experience all ships sail with a Huna native as well as a park ranger who provide commentary, presentations and information on Alaska's famed national park? Ports of call include Juneau, Sikta, Skagway, Ketchikan and Icy Strait.
All Alaska ships feature "Alaska Up Close" — Holland America Line's new enrichment and entertainment programming that brings Alaska on board through authentic experiences that focus on culture, cuisine and adventures ashore.
The Sun-Kissed Skies of the Mediterranean Await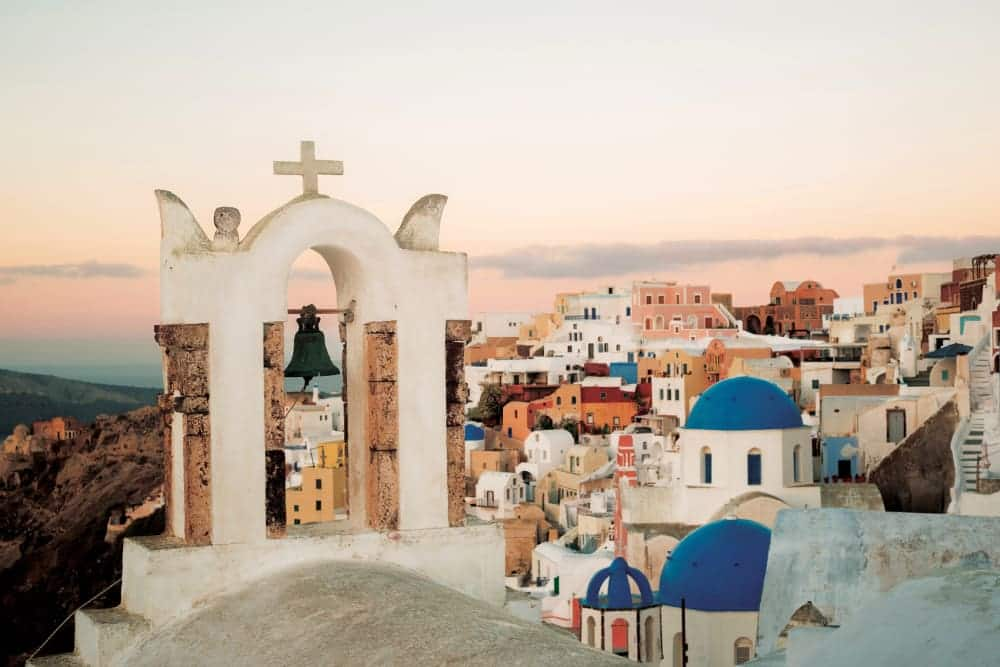 Oosterdam is spending the summer months plying the waters of the Mediterranean, spanning from the shores of Spain to the historical landscapes of Turkey. Mediterranean cruises deliver ancient glories and modern delights, from Rome's legendary Colosseum and Dubrovnik's medieval walls to trend-setting Barcelona. Every day is filled with iconic cityscapes and landmarks, flaxen beaches and remote coastal villages, fresh seafood paired with incredible wine. Spend the day on secluded Ionian isles on Greek cruises or explore Adriatic castles and palaces in Croatia. Our Mediterranean cruise itineraries are carefully curated to give you more options. Cruises are seven or 12 days but can be combined to form 14- or 19-day Collectors' Voyages, non-repeating itineraries designed to explore different regions on back-to-back cruises.
Explore the Breathtaking Fjords and Storybook Castles or Northern Europe
Rotterdam is spending its maiden summer season in Northern Europe, moving through dreamscapes that have inspired artists and poets for centuries. Our Northern Europe cruise itineraries mix seldom-explored locales with marquee ports and overnights in alluring cities, such as Copenhagen, Reykjavík and more. Glide past snow-dusted peaks and rolling pastures on a Norway cruise through its fjords. Visit Iceland's lava fields and soak in natural hot springs. View Van Gogh's renowned works in Amsterdam. Tour storied castles and ruins on British Isle cruises. Fairytale scenery abounds on a Northern Europe cruise. Embark on a seven- or 14-day Norway cruise, including expeditions all the way up to the North Cape, or a 14-day journey to Iceland.
Retrace the Steps of the Vikings
Departing July 9, the "Voyage of the Vikings" aboard Zaandam retraces the steps of the past, as the Vikings made their way across the ocean on a northerly path. The 35-day cruise sails roundtrip from Boston and calls at ports in Canada, Greenland, Iceland, Scotland and Ireland, including an overnight at Reykjavik. The itinerary also is offered in 16- and 18-day segments from Boston to Rotterdam or from Rotterdam to Boston.
Are you looking for a cruise filled with sun and fun, or is stunning scenery on your bucket list? Tell us what cruise you'd like to book this summer!