Five New Year's Resolutions You Can Check Off on a Cruise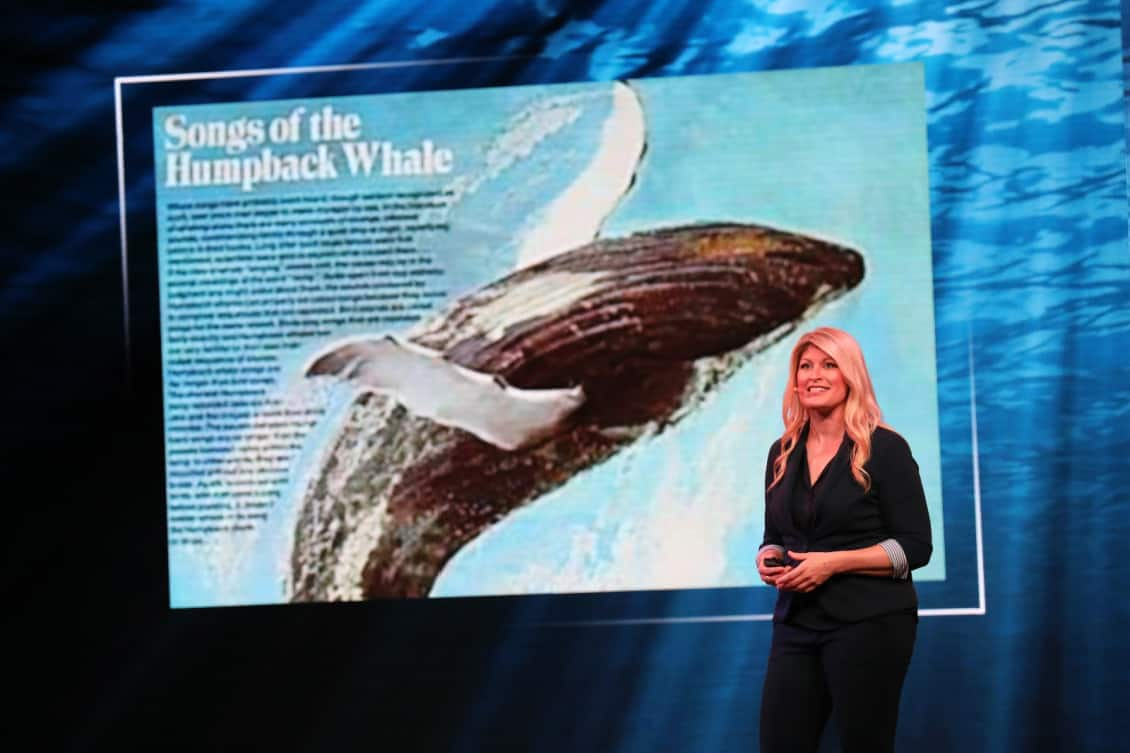 A new year brings new resolutions. Will you try something new, reevaluate your health, make a life change or, make "me time" a priority? Travel allows you accomplish many of your goals, while also having a great time. In fact, travel might be your resolution for 2022. Here are five resolutions that you can check off while on a Holland America Line cruise:
LEARN SOMETHING NEW:
With Holland America Line's Explorations Central programming on board, learn something new this year with an insider's perspective of the locales you'll be visiting on your cruise. In select regions, EXC Talks feature multimedia presentations that bring each destination to life with captivating storytelling and expert commentary. In Alaska, hear about Alaska's bush pilots and famous Iditarod race. In Glacier Bay, the ship takes on a National Park Ranger and Huna native speaker. Through EXC Encounters, in Mexico you might attend a live mariachi band performance onboard or Spanish language lessons, and in the Caribbean foodies can discover how to get the perfect balance of smoke and spice for authentic jerk chicken at a Port to Table cooking demonstration.
HAVE A NEW ADVENTURE: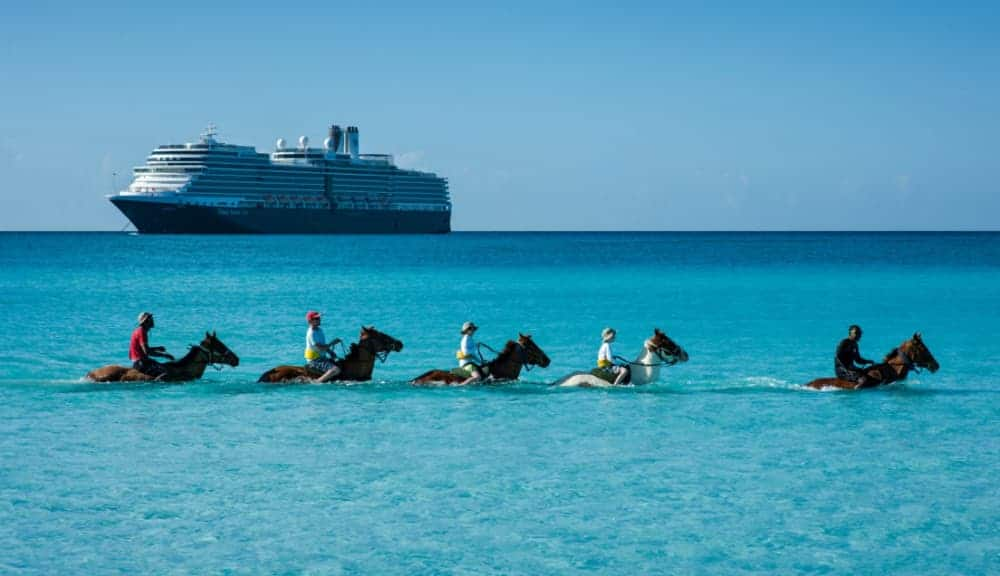 Looking to make your life more adventurous? How about riding a horse through the gorgeous Caribbean surf on the "Horseback Riding by Land & Sea" shore excursion at our private Bahamian island, Half Moon Cay. First, set out on a ride along winding trails up to the highest point on the island for a panoramic view of Half Moon Cay and the surrounding islands. Then, your horse is "dressed" for swimming with a special saddle pad and a rope halter (no saddle) so you can venture into the ocean for the sensation of riding a horse while it's swimming. It's an adventure you'll never forget.
TRY NEW FOOD: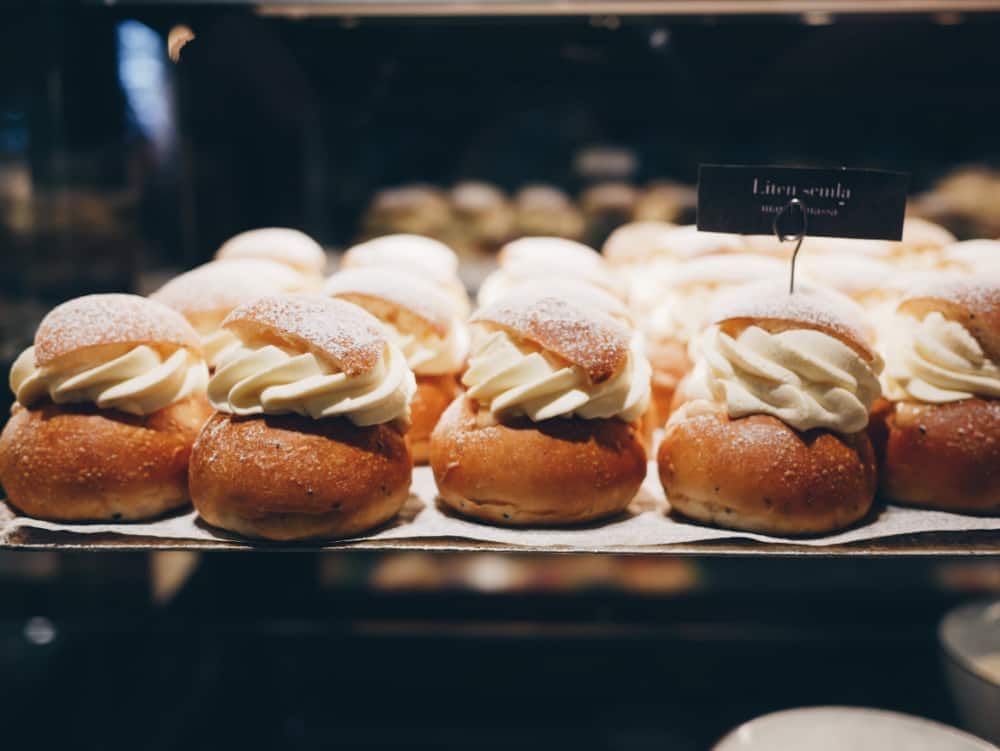 If you're looking to expand your palate in 2022, try one of our Food & Wine Tours. In Stockholm, Sweden, explore hearty flavors, potent spirits and cuisines ranging from traditional to avant garde on the "Nordic Food Walk: In Partnership with Food & Wine Magazine" shore excursion. Enjoy a delicious gastronomic journey as you follow your guide through the old haymarket — now the Hötorgshallen Food Market — to sample traditional and cutting-edge Nordic and world cuisine. Whatever you crave — burgers, kebabs, sushi — you'll find it here among delicacies ranging from all points north to south, east to west, and everywhere in between. One of the highlights of this delicious guided tour is sampling the pure flavors and high-quality ingredients of Nordic cuisine, including various types of herring, cured salmon, local cheese, aquavit and more.
VISIT A NEW DESTINATION: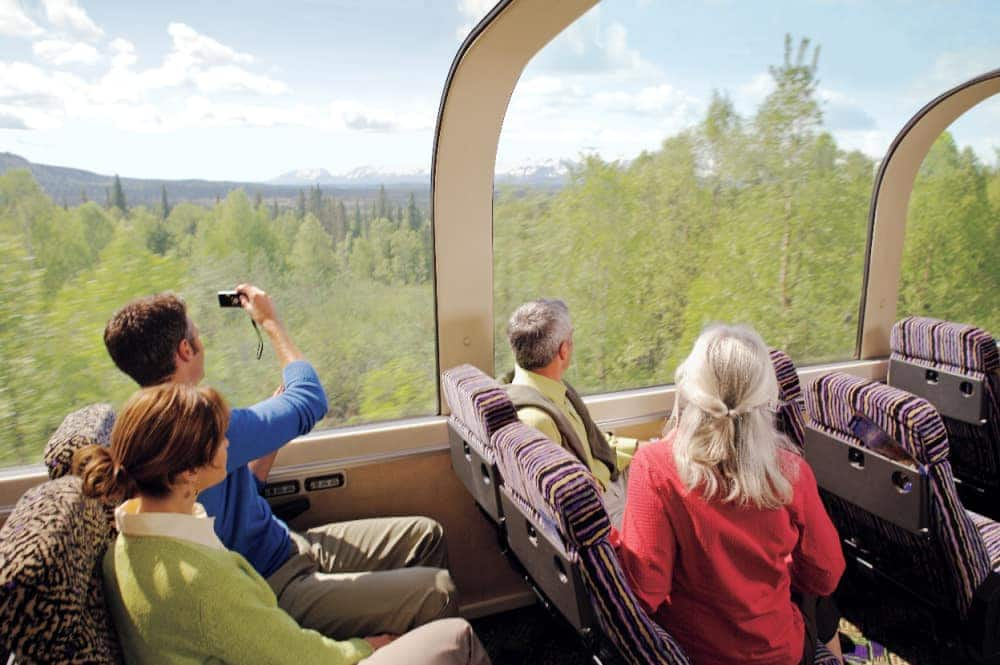 If travel is a priority in 2022, look for that destination you've been hoping to visit and just do it. While you might have been on a cruise to Alaska, taking an Alaska Cruisetour overland to Denali and the Yukon takes it to a whole new level of exploration. Not only can you experience the cities of Anchorage and Fairbanks, Alaska, you'll head to the Yukon and visit Dawson City and Whitehorse. The highlight of this trip is an up-to three-day stay at the McKinley Chalet Resort at the entrance to Denali National Park with a full immersion experience of "The Mountain" and the incredible surrounding area. Make your way to or from Denali on our domed McKinley railcar that offers the most spectacular views of the landscape.
MAKE NEW FRIENDS: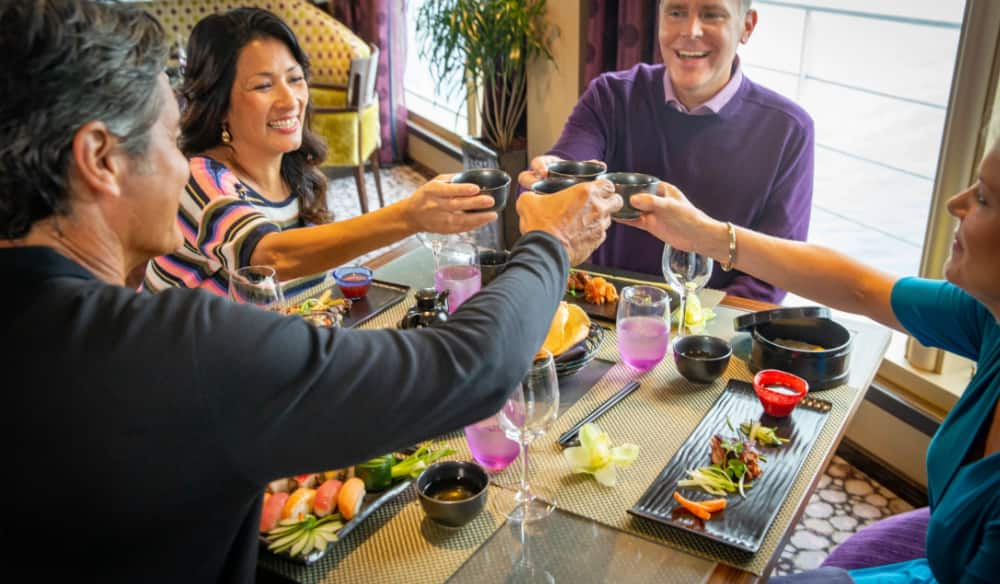 One of the beauties of a cruise is the friendly nature of the guests on board. A largely like-minded group of travelers, you're sure to find fellow guests who have similar interested through a simple chat. With cruising's casual nature, it's easy to strike up a conversation all around the ship, whether lounging by the pool, waiting in line at Lido Market or sitting at neighboring tables in Grand Dutch Cafe. Meet new friends at daily trivia, on the dance floor at B.B. King's Blues Club, while on a shore excursion or having a predinner cocktail at one of the bars and lounges. Say hello to the person next to you, and you might have just met a lifelong friend.
What are your 2022 resolutions that you can accomplish on a Holland America Line cruise? Let us know in the comments!