Cruising Alaska's Inside Passage
Inside Passage Alaska cruises glide through a dreamscape—from white-capped peaks to calving glaciers and deep fjords to forest-blanketed land as far as the eye can see. Here's everything you need to know about Alaska cruises to the famed Inside Passage, from where the passage is to how to pack for the weather.
Where Is Alaska's Inside Passage?
This web of waterways known as Alaska's Inside Passage runs from Seattle to the southeastern Alaska panhandle. It's a common network for ships, as it offers protected, smooth-as-glass sailing. It's one of the few routes in the world with water deep enough for cruise ships to sidle up to cliffs.
The Inside Passage encompasses islands, coves, bays, national parks, and fjords, and gives you the opportunity to explore remote towns only accessible by boat or plane. It's truly magical.
Convinced? Explore our Alaska Inside Passage cruises with convenient departures from Seattle and Vancouver.
What Wildlife Can I See On An Alaska Inside Passage Cruise?
In Haines, a seaside hamlet on the Alaska Inside Passage, there are more eagles than people. That says a lot about the abundance of wildlife in these waters.
When cruising fjords, look for chubby otters and seals laying out on ice floes. You may see humpback whales, those baleen behemoths known for their frequent and photogenic breaching. Stay alert for crafty orcas who feed on salmon in the Alaska Inside Passage.
Whale watching in Alaska is a truly humbling experience. The first sign of a whale is often a plume of steam that springs up from the water. Keep your binoculars ready!
Scan the forest and wind-swept beaches for land animals. Alaskan brown bears lumber the coastline, searching for snacks (grizzlies live farther inland). You may also see an elusive mountain goat perched on a cliff.
If you're a birder, an Alaska cruise to the Inside Passage is for you. Everyone loves a soaring raptor, but there are plenty of puffins, cormorants, and terns to watch too.
What Glaciers Can I See On An Inside Passage Alaska Cruise?
You'll be amazed at how untouched the wilderness looks, but the glaciers you'll visit on your Inside Passage Alaska cruise tell a different story. Most Alaska glaciers—except for Hubbard and a few others—are shrinking rapidly, an alarming indication of climate change.
While viewing these artic-blue beauties, you may see icebergs plunge into the sea, a process called "calving."
Glaciers are nature's sculptors and transform the earth in many ways. Depending on the Inside Passage Alaska cruise you choose, you may view the twin Sawyer Glaciers at the terminus of Tracy Arm, the Hubbard Glacier in Disenchantment Bay, the smartly named glaciers in College Fjord, or the mile-wide Margerie Glacier, a good spot for ice calving in Glacier Bay National Park.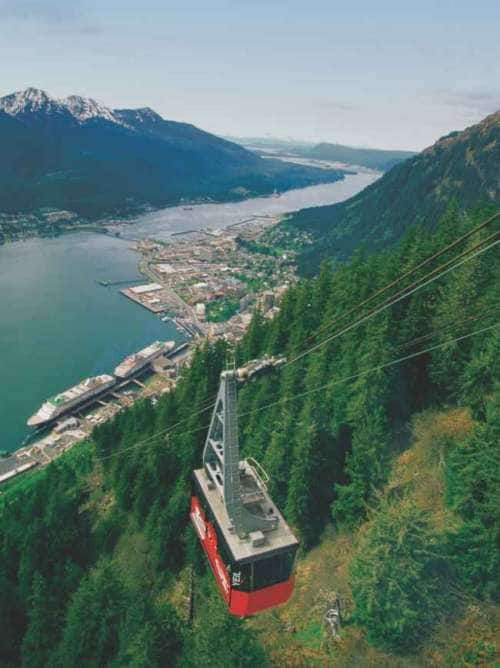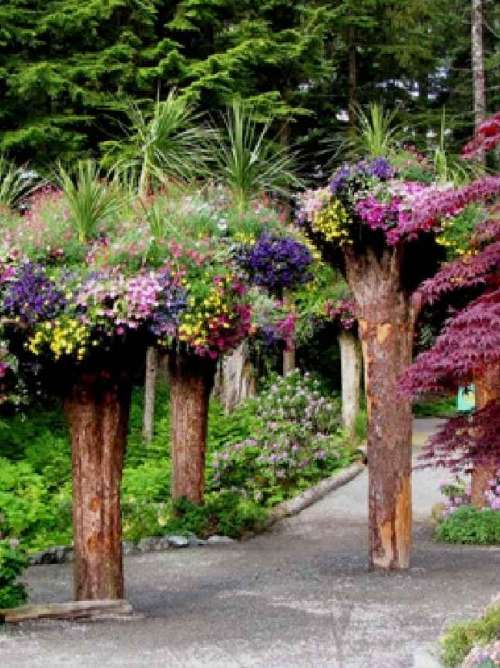 What Towns Can I Visit On Inside Passage Alaska Cruises?
Discover remote outposts and isolated towns as you cruise Alaska's Inside Passage.
Ketchikan is often the first "landfall" before cruising the Inside Passage fjords. On a cruise to Ketchikan, you can see intricately carved totem poles and other cultural sites of Native Alaskan nations such as the Tlingit, Haida, and Tsimshian. The Creek Street boardwalk is also intriguing and a great place to see swimming salmon when they're in season.
Juneau, the misty, laid-back capital, is known for outdoor recreation. When you cruise to Juneau, you can hike a glacier and eat fresh-caught fish while sitting seaside. Brave Mount Roberts for panoramic views or go on a whale-watching excursion from Auke Bay.
Sitka, on the west side of Baranof Island, is the largest city-borough in the U.S. and there's a lot of history to explore here. It was the site of the Alaska purchase transfer ceremony and has both Tlingit and Russian influence. Learn more about the top three things to do in Sitka, Alaska.
Skagway. A stop in Skagway on an Inside Passage Alaska cruise is a must if you want to experience the thrill of the gold rush. Once a rowdy frontier hub and the gateway to the gold fields, Skagway is now a collection of curio shops, taverns, galleries, and museums nestled in natural beauty.
What To Wear On Alaska Inside Passage Cruises?
Tell your friends you're about to embark on an Alaska Inside Passage cruise and they'll respond, "But what about the weather?"
As a common Scandinavian saying goes, "There's no such thing as bad weather, just bad clothing." The better you prepare and the more meticulous you pack, the more comfortable you'll be. That doesn't mean overloading your suitcase, it means including enough of the right gear for the weather in Alaska.
Pack waterproof jackets and strive for layers—you need to be ready for a sunny day and a chilly one, as the summertime high is usually only between 50 and 60 degrees Fahrenheit. Occasionally, it reaches the 70s and 80s.
Pack lots of sweaters, scarves, long-sleeve shirts, long underwear, a water-repellent jacket, and rainboots along with sunglasses, a swimsuit, and a few nights of formal wear. This Alaska cruise packing guide offers more tips and advice.
May to September is considered the best time for an Inside Passage Alaska cruise. We can't wait to show you this incredible place. View our Alaska Inside Passage cruises to begin planning your adventure.