Private Island Half Moon Cay's 25th Season Officially Opens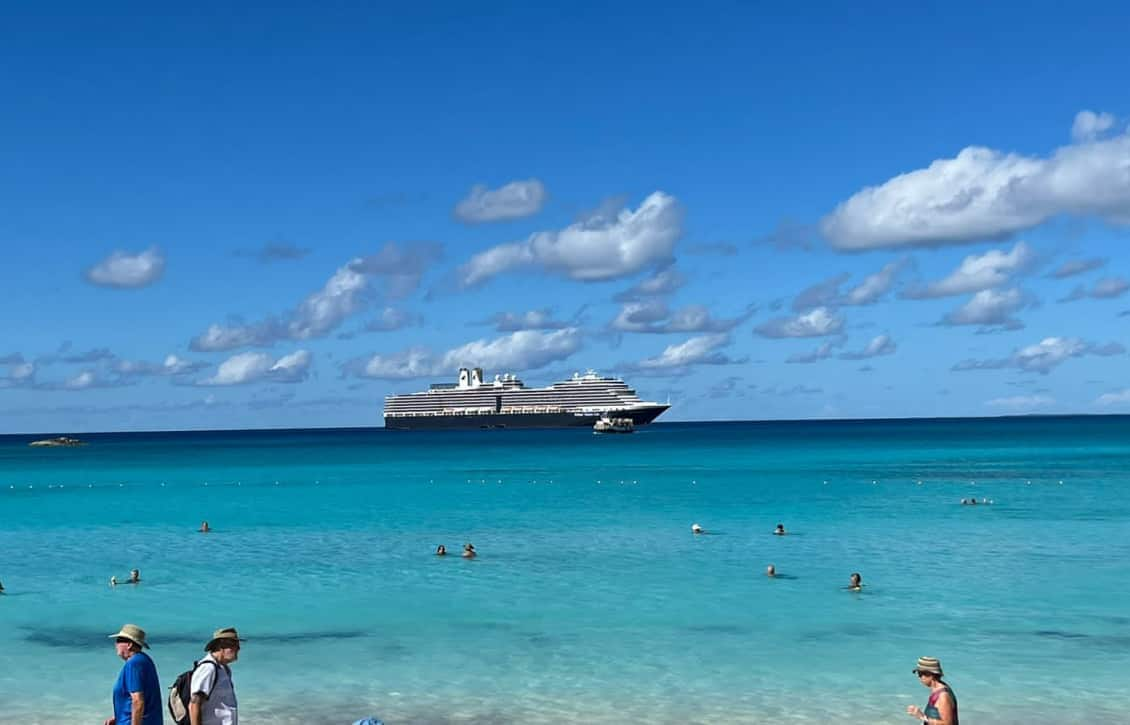 Following a Panama Canal transit, Nieuw Amsterdam arrived today at Half Moon Cay, the first ship to visit on the 25th anniversary season of Holland America Line's private island. The ship's team marked the opening of the season with a special beachside display.
In this season that also marks our 150th anniversary as a line, seven Holland America Line ships will explore the traditions and tranquility of the Caribbean — including the two newest Pinnacle Class ships – on itineraries roundtrip from Fort Lauderdale, Florida. The island-hopping adventures sail through April 2023 and feature five to 14-day itineraries to the eastern, western and southern regions, including sailings that spend a day discovering the Panama Canal. All Caribbean cruises include a call at Half Moon Cay.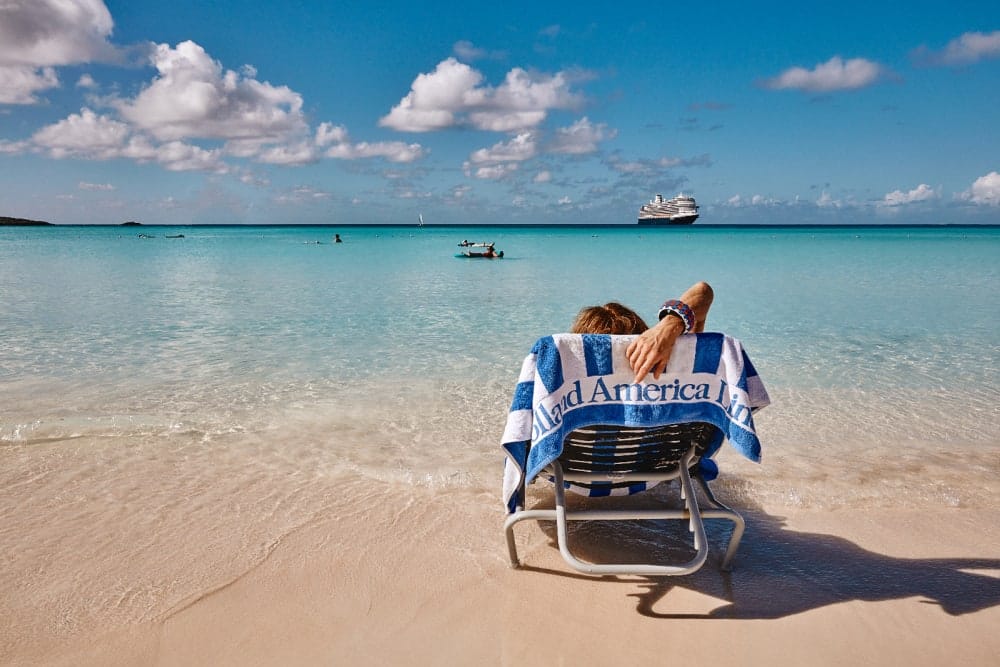 Half Moon Cay: Best Private Island and Highest-Rated Caribbean Port
Porthole Cruise Magazine, Travel Weekly and TravelAge West have repeatedly named Half Moon Cay the industry's best private island, and it is consistently ranked the highest-rated Caribbean port by Holland America Line guests. The quintessential and quaint sanctuary has evolved into a playground for cruise guests, and features the finest beach in the Caribbean, a natural 700-acre lagoon, two-story villas and private cabanas, delicious dining venues like Lobster Shack, a children's waterpark and a variety of shore excursions for nature lovers, adventure-seekers and explorers.
Two Pinnacle Class Ships in the Caribbean
During the 2022-2023 season, Rotterdam and Nieuw Statendam — Holland America Line's two newest ships — will explore the islands of the Caribbean, offering more guests the opportunity to experience the tropics from the privacy of a verandah stateroom. Plus, family and single staterooms, unique to Pinnacle Class ships, provide additional configurations to meet the needs of guests. The two ships also feature all Holland America Line Music Walk venues and specialty restaurants.
After spending today at Half Moon Cay, Nieuw Amsterdam sails to Fort Lauderdale where it will homeport for the Caribbean season.