Four Holland America Line Ships Set to Explore Europe in 2023
Old-world cultures, breathtaking scenery and landscapes steeped in history bring Holland America Line's 2023 Europe season to life on cruises that were crafted to highlight the best of each region. From April through November, dozens of unique itineraries — ranging from seven to 35 days — will be offered aboard two of the line's Pinnacle Class ship, Nieuw Statendam and Rotterdam, along with Oosterdam and Zuiderdam — bringing more verandah experiences to Europe than ever before.
In addition to transatlantic crossings to and from Europe, the four Holland America Line ships will cover the entire region on voyages that were designed to inspire and enlightened. An impressive 11 overnight ports and 30 late-night departure cities offer more time ashore while the ships explore the Baltic, British Isles, French and Spanish rivieras, Iberian Peninsula, Israel, Mediterranean and Northern Europe, including Iceland, Greenland, Norway and the North Cape.
In July, Zuiderdam offers the popular 35-day "Voyage of the Vikings" itinerary that retraces the path of the Norse explorers from Rotterdam, the Netherlands, to Boston, Massachusetts, and back.
Highlights of Holland America Line's 2023 Europe cruising season include:

8 DEPARTURE CITIES: Amsterdam and Rotterdam, the Netherlands; Barcelona, Spain; Boston, Massachusetts; Civitavecchia (Rome) and Trieste (Venice), Italy; Copenhagen, Denmark; and Piraeus (Athens), Greece.
11 OVERNIGHT PORTS: Barcelona, Spain; Civitavecchia (Rome) and Trieste (Venice), Italy; Haifa, Israel; Istanbul, Turkey; Piraeus (Athens), Greece; Reykjavik, Iceland; South Queensferry (Edinburgh), Scotland; St. Petersburg, Russia; Stockholm, Sweden; Valletta, Malta.
30 EVENING DEPATURE CITIES (between 10 p.m. – midnight): Akureyri and Reykjavik, Iceland; Ashdod (Jerusalem) and Haifa, Israel; Barcelona and Cadiz, Spain; Boston; Dublin and Cobh (Cork), Ireland; Dubrovnik and Split, Croatia; Halifax, Nova Scotia, Canada; Kotor, Montenegro; Kusadasi, Turkey; Le Harve and Villefranche-sue-Mer (Nice), France; La Goulette (Tunis), Tunisia; Lisbon, Portugal; Livorno, Civitavecchia (Rome) and Trieste (Venice), Italy; Piraeus (Athens), Santorini and Mykonos, Greece; Praia da Vitoria and Ponta Delgada, Azores; Sarandë, Albania; Taormina, Sicily; St. John's, Newfoundland, Canada; and Warnemünde (Berlin), Germany.
MEDITERRANEAN:
• Oosterdam will sail the entire 2023 Europe season in the Mediterranean on cruises roundtrip from Trieste (Venice), as well as between Barcelona, Venice, Civitavecchia (Rome) and Piraeus (Athens). The seven- and 12-day itineraries cover the eastern and western Med, including Greece, Turkey, Italy, Croatia, France and Spain.
• The Pinnacle Class Nieuw Statendam sails seven-day cruises between Barcelona, Civitavecchia (Rome) and Piraeus (Athens). The ship spans the eastern and western Med, including Spain, Italy, Tunisia and Greece. Nieuw Statendam also explores the Holy Land on a 14-day cruise in October that includes an overnight at Haifa. In April and September, the ship sails along the Iberian Peninsula between Northern Europe and the Mediterranean.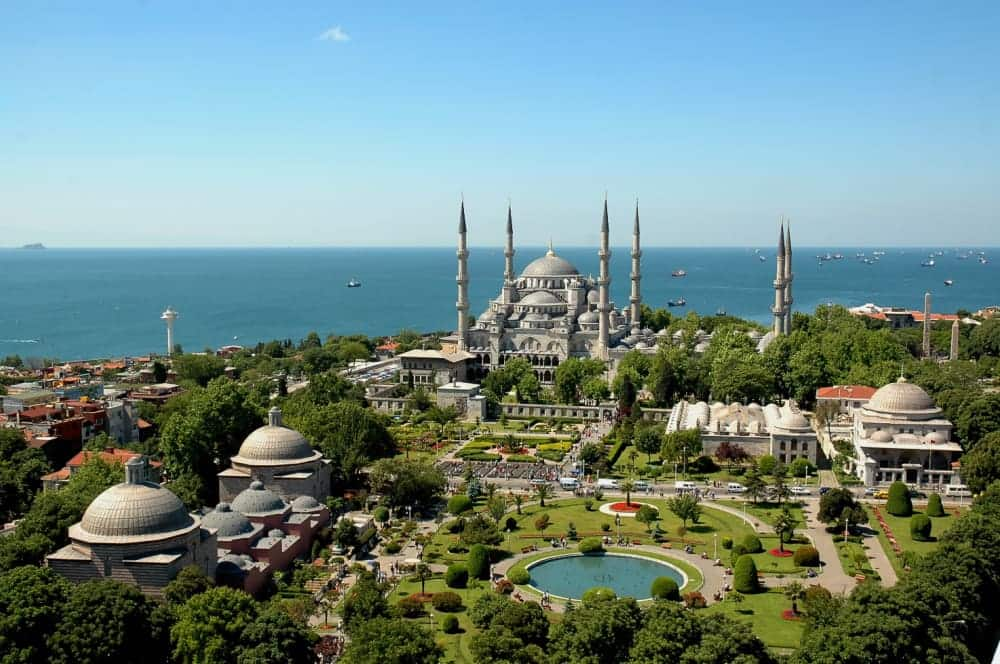 NORTHERN EUROPE:
• The Pinnacle Class Rotterdam returns to Northern Europe for the 2023 season. The ship will sail seven-day Norwegian Fjord and 14-day Norway Fjord and North Cape itineraries, as well as 14-day Baltic cruises, all roundtrip from Amsterdam. In July, the ship departs on a 14-day Northern Isles cruise from Amsterdam that includes Norway, Iceland, Scotland and the Shetland Islands.
• Come May, Zuiderdam sails a 14-day cruise to the British Isles followed by a 21-day journey Norway, both roundtrip from Rotterdam. The two itineraries can be combined to form an incredible 35-day sojourn that visits England, Ireland, Scotland, Guernsey, Norway and Iceland. The ship explores all the way to the Polar ice caps and Spitsbergen, as well as four ports in Iceland, including an overnight at Reykjavik.
• Nieuw Statendam offers Northern Europe cruises to the Baltic, Norway up to the North Cape, and Northern Isles with Iceland. The itineraries range from seven to 14 days and sail roundtrip from Copenhagen, roundtrip from Rotterdam or between Copenhagen and Rotterdam.
TRANSATLANTIC:
• "Voyage of the Vikings" is back in 2023 aboard Zuiderdam. Departing July 22, the 35-day adventure sails roundtrip from Boston and calls at ports in Canada, Greenland, Iceland, Scotland, Ireland and Norway. The itinerary also is offered in 17- and 18-day segments from Boston to Rotterdam or from Rotterdam to Boston.
• Departing July 2, Zuiderdam sails a "Viking Passage" itinerary from Rotterdam to Boston. The ship calls at Norway, Iceland, Greenland, Canada and Maine over 20 days.
• In April and May, Nieuw Statendam, Rotterdam, Oosterdam and Zuiderdam will cross the Atlantic Ocean, departing Fort Lauderdale for Barcelona, Amsterdam, Civitavecchia (Rome) and Rotterdam, respectively. The crossings range from 14 to 16 days.
• Come October and November, Nieuw Statendam, Rotterdam and Oosterdam make their way back to Fort Lauderdale via Civitavecchia (Rome), Amsterdam and Barcelona.
Many of the cruises can be extended into Collectors' Voyages, which offer the ultimate European exploration. Ranging from 14 to 35 days, these artfully crafted longer journeys combine nonrepeating, back-to-back itineraries, enabling guests to visit more ports and spend extra time discovering centuries of art, history and culture.
Which Europe 2023 cruise will we see you on? Tell us in the comments.