VIDEO: Dr. Grant Tarling's Tips on Staying Healthy While Traveling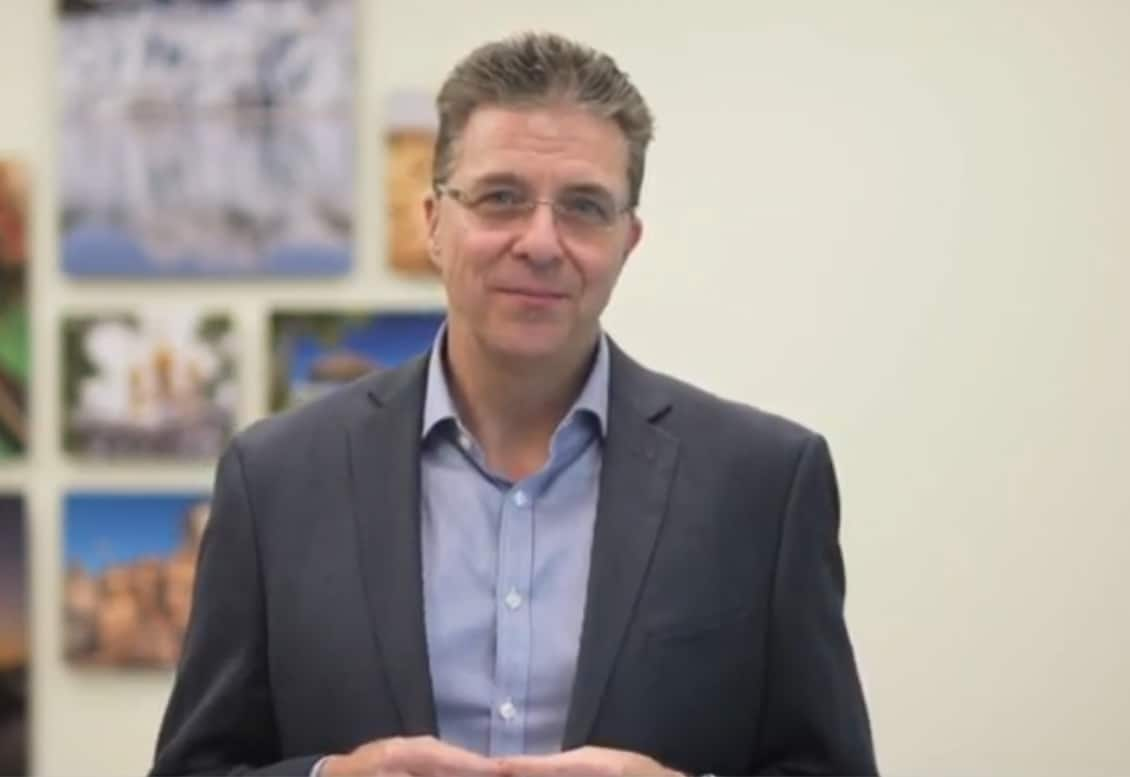 There's a lot of concern around the world about COVID-19 (also known as novel coronavirus). We want to make sure you are informed of the latest health facts so you can understand the illness, protect yourself, reduce your level of anxiety, and help respond to common questions about this topic. As you review this information, you should know we have been closely coordinating on a regular basis with the U.S. Centers for Disease Control (CDC) and World Health Organization (WHO). Dr. Grant Tarling, Chief Medical Officer, MD, MPH, offers some recommendations to keep you healthy and safe while traveling and in your everyday lives:
1. Current data shows COVID-19 is mostly a mild disease. In fact, about 80 percent of those with the illness only have mild symptoms just like that of a common cold. About 20 percent get more severe symptoms. This typically occurs in individuals with higher risk factors, such as older adults and those with chronic medical problems. People under the age of 20 seem to have some protection against the virus. Large studies show only about 1 percent of children were affected. The illness is mainly spread by droplets from close person-to-person contact. Some spread occurs through hand touch surfaces, but it is not the main method.
2. The World Health Organization (WHO) could declare a pandemic for COVID-19 in the near future. This is not something frightening. It simply means the virus has started spreading through communities ― similar to the cold or flu.
3. The best way to protect yourself against COVID-19 is the same way you prevent catching other respiratory illnesses like the common cold or flu:
• Wash your hands frequently for at least 20 seconds and regularly use a hand sanitizer with at least 60 percent alcohol
• Cover your nose and mouth when you cough or sneeze using a tissue or your bent elbow
• Avoid touching your eyes, nose and mouth with unwashed hands
• Do not go to your workplace if you get sick
• If you have recently traveled to an area or country with community spread of the virus and you develop symptoms of respiratory illness, call ahead prior to visiting your doctor's office and tell them your travel history
• Avoid close contact with people suffering from a fever or respiratory illness
• Routinely sanitize common touch points and surfaces with any regular disinfectant
4. We have proactively enhanced our already comprehensive sanitation procedures that were developed in coordination with U.S. Centers for Disease Control and Prevention (CDC). This includes routine disinfection of common touch points and high traffic areas with a disinfectant known to kill the coronavirus within 30 seconds, yet it is not harmful to the user.
5. We have also added pre-boarding screening measures to identify illness in at-risk travelers and prevent its introduction onto the ships. Be aware of the latest health advisories and travel restrictions by checking our Notices & Advisories page on hollandamerica.com.
6. Although we encourage hand washing as a primary prevention measure, hand sanitizers also work extremely well on COVID-19. We will have additional dispensers throughout our ships and will encourage guests to use them often.
7. Wearing a mask does not mean a person is ill. People wear masks for a variety of reasons and is a cultural norm in some countries. Some fellow guests may choose to wear one in public.
8. We are currently in the second wave of the northern hemisphere flu season, so just because someone is sick does not mean they have COVID-19. They could just have the flu or a cold.
9. It is always a good idea to consult with your health provider prior to travelling and follow best practices that include:
• Pack 14 days of extra medication
• Buy travel insurance with medical and "cancel for any reason" coverage
• Have your travel advisor's contact information on hand in case you need to adjust travel plans
• Provide a valid emergency contact who is not traveling with you
• Have an international travel plan for your mobile device
• Vaccinate against routine illnesses such as flu
Yours in health,
Grant Tarling, MD, MPH
Chief Medical Officer