The Lanai: A Unique Stateroom Experience on a Holland America Line Cruise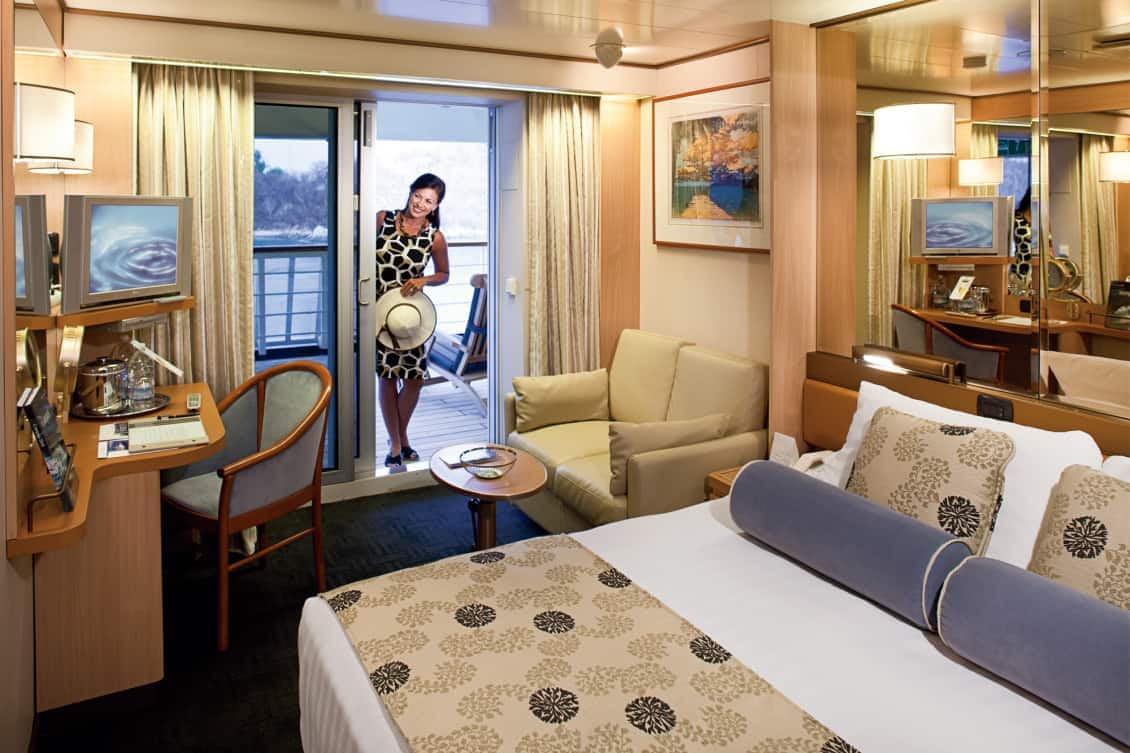 Holland America Line is known for graceful mid-sized ships with a generous amount of personal space for guests as they cruise the world. Some cruisers might be surprised to learn that Holland America extends this roomy cruise experience to the promenade deck on five of our ships: Amsterdam, Maasdam, Rotterdam, Veendam and Volendam with our Lanai staterooms.
Along with being spacious, what makes these staterooms unique is a sliding glass door that leads directly onto the walk-around Lower Promenade Deck for instant access to reserved deck chairs that make it easy to enjoy the gorgeous, panoramic views. Plus, privacy is not sacrificed with one-way mirrored glass.
So now you know that in addition to traditional inside, outside, verandah and suite stateroom categories, Lanais offer a unique option on your next cruise. If you're interested in enjoying this special experience, book a Lanai stateroom directly on the Holland America website or through your preferred travel professional.