New Pool Table for Eurodam's Crew
Here are pictures of the latest addition to Eurodam's Crew Bar — a new pool table! We received the final pieces upon our arrival to Madeira. The first game and table commissioning was hosted by Captain Jeroen van Donselaar and Assistant Culinary Operations Manager Paul Kerr. Since the commissioning it has been non-stop games! The movement of the ship has only added to the game. One stage crew member, Arpie Veloso, told me he uses the rocking of the ship to his advantage to move the balls to the exact place he intended them to go.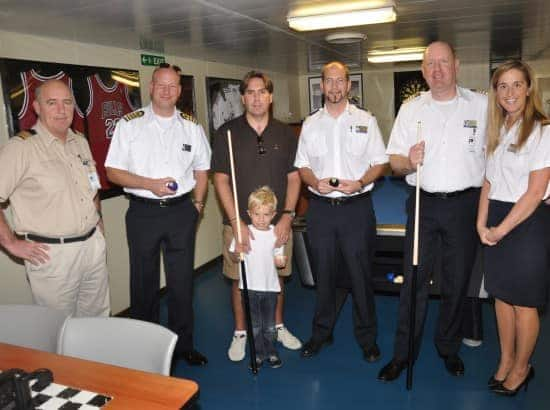 Photos were taken by Joshua Woodcock.
Julie Seidel is Eurodam's human resources manager.