Alaska's Beautiful Ketchikan: My Hometown
The one word that describes Alaska to me is "home." I was born and raised in Ketchikan. In the early days of cruise ship visits, one of the pioneering lines was Alaska Cruise Lines, later to become Westours, Inc., which years later merged with Holland America Line. But that is another story. And all this is to say that Holland America Line is one of the longest-running companies to show travelers the grandeur of Alaska.
Even after 62 years of statehood, Alaska is indeed still "The Last Frontier!" Our 49th state has many superlatives such as:
• Alaska is the largest US state. It is 586,412 square miles, which is bigger than Texas, California and Montana combined.
• It has the only temperate rain forest in the United States, which is the Tongass National Forest located in Southeast Alaska.
• Alaska has approximately 100,000 glaciers, including the 122-mile long Bering Glacier, the largest glacier in North America.
• Alaska has 17 of the 20 highest mountains in North America. Denali, at 20,310 feet, is the tallest mountain in North America.
• Alaska has more coastline than the rest of the United States combined, roughly 34,000 miles.
Ketchikan is known as "The Salmon Capital of the World" and for good reason. The largest king salmon I caught while living there was a whopping 52 lbs. 7 oz. It took me about 45 minutes to reel that beauty in!
The world's largest collection of standing Native American Totem Poles is just outside Ketchikan at Saxman Native Village. They are truly mystical to view with a mountainous background that frames the village beautifully.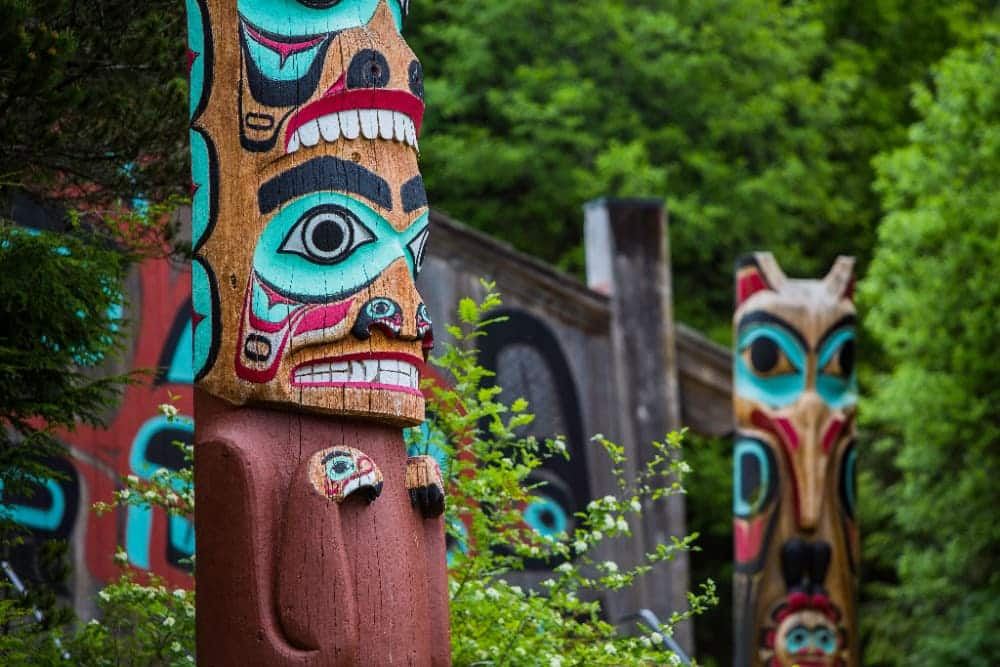 Also, famed Creek Street is not to be missed. Originally a street of "ill repute", it now has some of the most charming shops and restaurants in Ketchikan. It's an easy walk from Nieuw Amsterdam's pier.
Ketchikan is located on Revillagigedo Island, discovered in 1792 by Spanish explorer Jacinto Caamaño. A hidden gem there is a natural monument called Eddystone Rock (main article photo) that rises from the ocean floor on the back side of the island. It is the core of an extinct volcano and is one of the best halibut fishing spots in all of Alaska. The reason for this is the depth of the ocean that surrounds Eddystone Rock. A sea plane is the best way to get there while visiting Ketchikan. And just across the bay from Eddystone is what we used to call Rudyard Bay. Today it is known as Misty Fjord National Monument. It's a breathtaking sheer granite cliff rising from the ocean, similar to the fjords of Norway.
Picturesque and steeped with history, Ketchikan is the last port of call you'll visit on our upcoming 2021 Alaska cruises roundtrip from Seattle. We look forward to welcoming you on board a Holland America Line ship in the very near future!