Kick Off Happy Hour with 'The Original' from Rotterdam's Half Moon Bar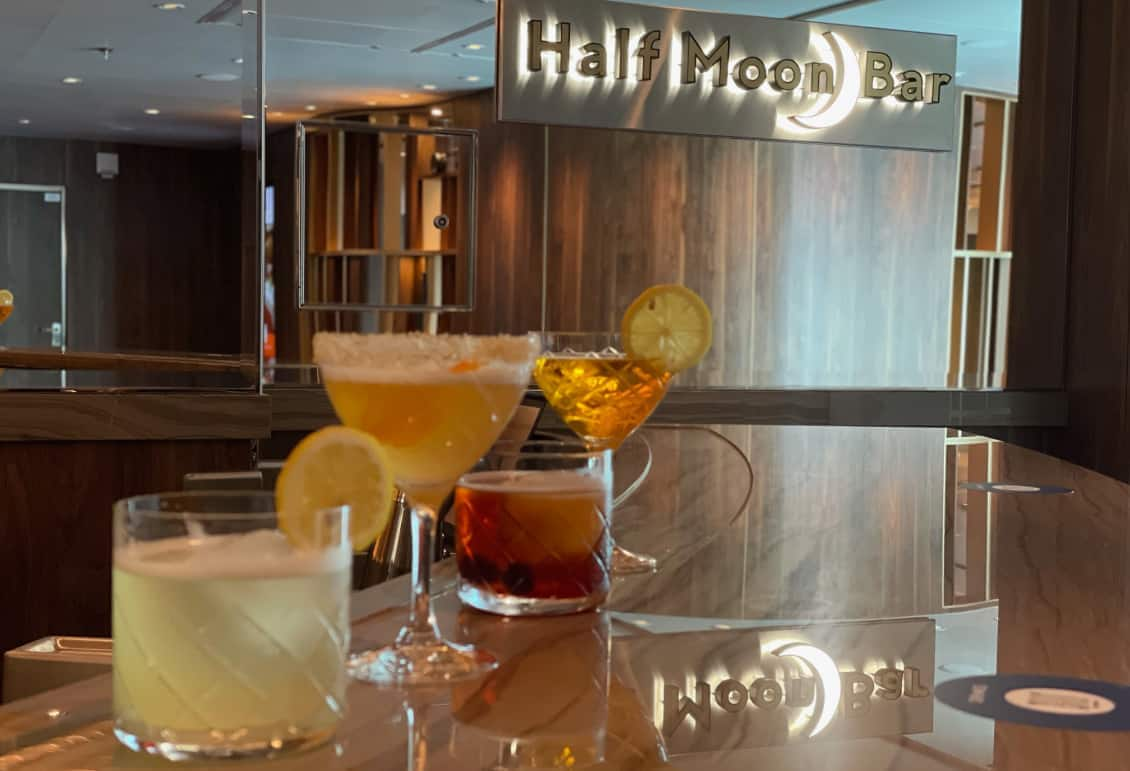 Today is National Happy Hour Day, and there's no better way to kick off the celebration than with a cocktail from our new Half Moon Bar, exclusively aboard Rotterdam. Our newest outlet is an immersive experience looking at the history of Holland America Line and cruising through the lens of a cocktail. Each cocktail comes with a fascinating tale of its inspiration, and we're sharing the amazing story behind "The Original" to get this Happy Hour started!
The Original celebrates our first ship, Rotterdam I, made with a Dutch gin and a hint of single malt Scotch; ingredients inspired by the building of the ship. This cocktail harkens back to our Dutch beginnings.
On an October day in 1872, a ship set sail. This was an unremarkable thing for 1872. Ships set sail, goods criss-crossed the globe, people left homes and made new ones. This was just another ship, from just another port city, trying to make her way across an ocean. Except, this ship changed everything.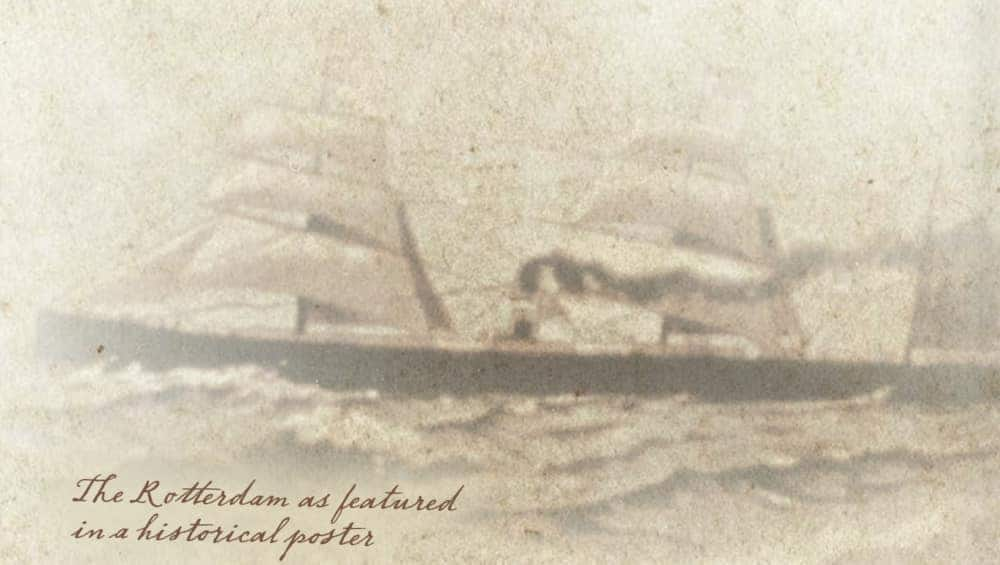 Her Captain, Jacob Hus, had been waiting for her. A marvel of iron and steam, at a time when iron and steam were new for ships, she had commanded the utmost care. And Jacob answered the call. He was the son of a navy merchant captain who married the daughter of another navy merchant captain. And when he was old enough, he did what his father did and what so many from the Netherlands still do: sail the seas. By 1872, he had years of experience with steamships.
So, when a new company in Rotterdam wanted to build a new steamship, they moved Jacob and his family from the Netherlands to Scotland just so he could watch over her. She cost 30,000 guilders — a small fortune at the time — and would be magnificent. She would go faster than the sailing ships that came before her, ferrying passengers and cargo more safely and affordably across the Atlantic Ocean. And she would do it all while sailing under the Dutch flag and bearing the name of her city, Rotterdam. Any captain would be lucky to command her. Anyone from Rotterdam would be proud to see her sail.
But there was a problem: a strike in the shipyard. For what must have seemed like forever, the rivets were untouched, the beams forgotten, the propeller idle. And the ship was delayed. And delayed. And delayed. What was supposed to be a pleasant spring debut became a late autumn crossing. Not many wanted to face the Atlantic in the cold, so the ship sailed her maiden voyage with 800 tons of cargo and only 70 passengers.
Despite the rocky start, she was a hit. Maybe it was the christening from the Captain's daughter, Jacoba Helena, the granddaughter of two captains, that blessed her journey. Maybe it was her city's colors, green and white, atop her funnels and her country's goods, Dutch gin and tulips, in her cargo that guided her to safety. Or maybe she just came at the right time to the right place after all: in 1872 to Rotterdam, a city that welcomes those who love the sea and the ships upon the sea, like Jacob and Jacoba Helena.
Her success helped launch a passenger line. More ships were ordered. More routes were sailed. And within 25 years, half a million passengers experienced the wonder of traveling at sea on these Dutch ships. Of course, there was much more to come, and at the beginning was our very first, the original Rotterdam.