Explore the Ocean Underworld with These Five Amazing Tours
Today is World Oceans Day, and as a cruise line that explores the world by traveling the sea, we take pride in offering our guests the most incredible tours that allow them to become fully immersed in the vast underwater ecosystem. From swimming with sea turtles and scuba diving among the coral reefs to learning more about humpback whales, we love our oceans.
DISCOVER ALASKA'S WHALES: SMALL-GROUP EXPERIENCE
Juneau, Alaska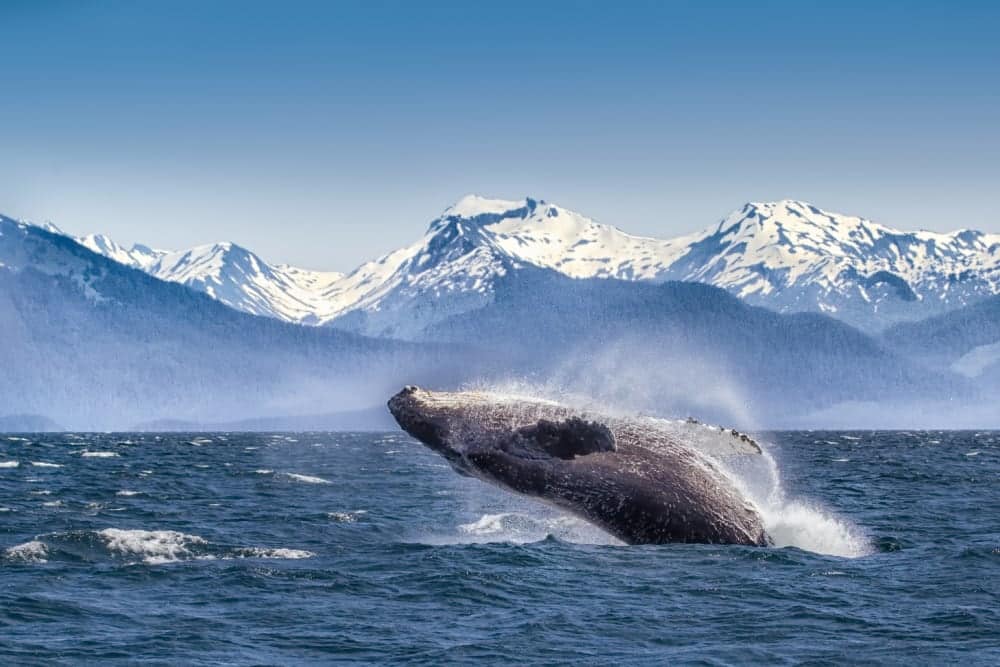 What a great way to put into practice your personal travel ethos and leave beautiful, memorable Alaska even better than you found it on this Cruise with Purpose adventure!
This small-group outing (maximum 20 privileged guests) will travel aboard a fully-permitted research vessel for a closer look into the habitat of humpback whales. The boat has a heated cabin, a low-to-the-water build, large opening panel windows, and an open bow and stern — features specifically designed to meet the challenges of observing wildlife here in Alaska. As you head out from the quaint harbor at Auke Bay, your guide will share the current understanding of humpback whale research and what is known about activities and feeding patterns here in Alaska. Whale sightings are guaranteed, and you're also likely to see seals, porpoise, sea lions and other marine animals, all while doing some significant good as you contribute to a whale research program.
You'll explore the foundation of the food chain by drawing plankton samples, taking a look at live sea animals in a touch tank and using a GPS camera to identify whale species while recording their various behaviors. You also will have the satisfaction of being a marine scientist for a day and knowing your efforts have made a contribution to understanding the delicate marine environs of Southeast Alaska and the whales' interaction with their habitat.
—
GREAT BARRIER REEF TOUR
Cairns, Australia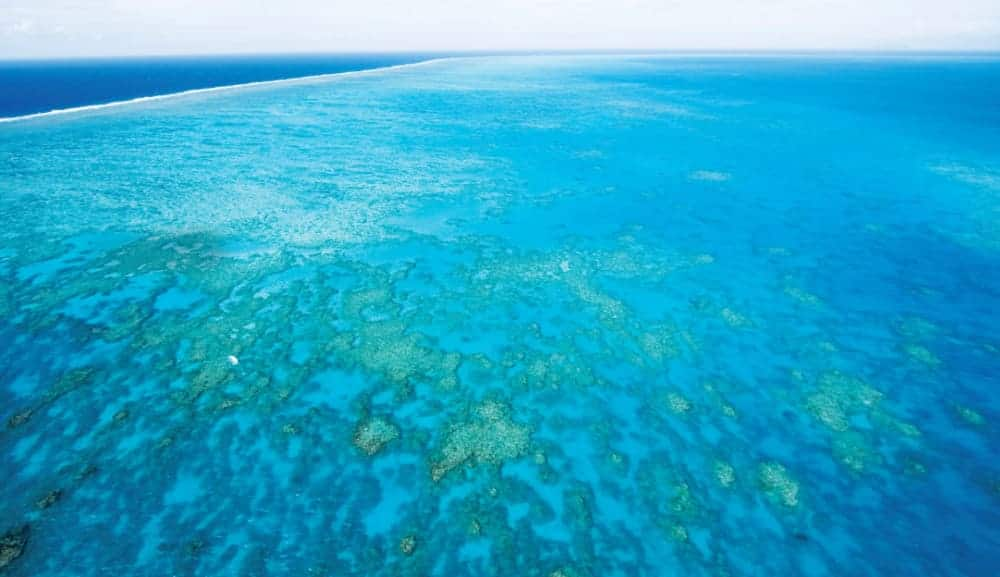 Here's your chance to visit the world's richest marine habitat — Australia's magnificent Great Barrier Reef.
Board a high-speed catamaran and in just 90 minutes you will arrive at a mooring on the outer Great Barrier Reef. A UNESCO World Heritage Site, the reef is considered to be one of the Seven Natural Wonders of the World. The many reefs and atolls that make up the reef are rich with coral, fish, mollusks, and visiting sharks, dolphins, and turtles. Don your snorkel equipment and jump into the water for an active Barrier Reef experience with plenty of time to swim and snorkel in the Outer Reef environment. Witness the majestic panoramas of colorful tropical fish and intricate coral gardens.
As part of your memorable day, you can choose to participate in the Great Barrier Reef Marine Park Authority's Eye on the Reef monitoring program. This is a chance to 'give back' and help make a difference to the reef as you identify and record the varieties of sea life discovered during your day. This information is used in studies and is a valuable tool in helping the Marine Park continually monitor the reef environment at various locations.
—
TURTLE BAY ENCOUNTER AND SWIM
Ile des Pins, New Caledonia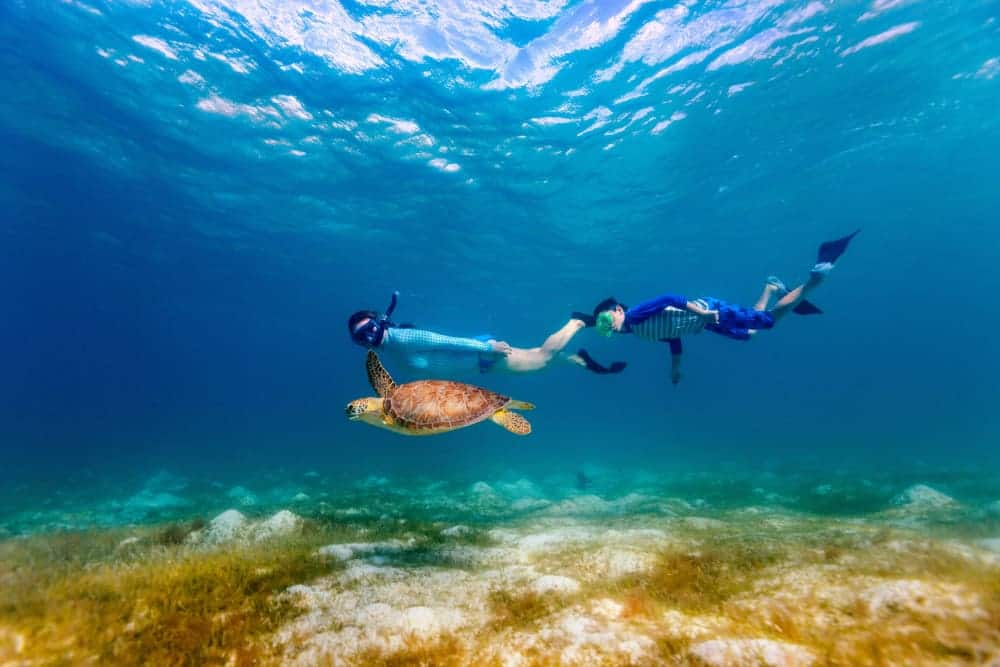 Start off with a scenic boat ride around Turtle Bay to discover some of the beautiful bays and islets of the Isle of Pines. In Kanumera Bay, you'll hop aboard a motorboat. Turtle Bay features an underwater plateau that is a playground for turtles and stingrays, often seen moving swiftly in these clear, pristine waters. Keep an eye out for manta rays, dolphins and sharks as well. If the turtles are feeling sociable, you may be able to join them in the water for a swim.
—
ALLURA CATAMARAN SAIL TO STINGRAY SANDBAR
Georgetown, Cayman Islands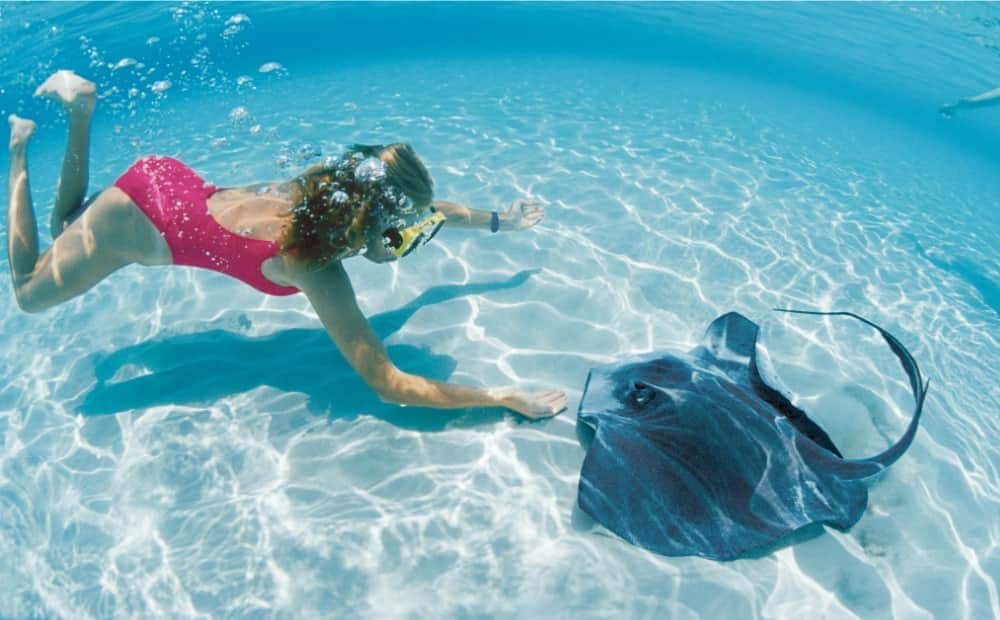 Interact with stingrays in the world-famous waters of Grand Cayman's stingray sandbar. At the Cayman Island Yacht Club, you'll board the spacious Allura sailing catamaran and head across the beautiful waters of the North Sound to the stingray sandbar. Feed and pet dozens of wild southern stingrays — they'll literally eat out of your hand.
—
CAPTAIN ZODIAC RAFT, SNORKEL & DOLPHIN ADVENTURE
Hilo, Hawaii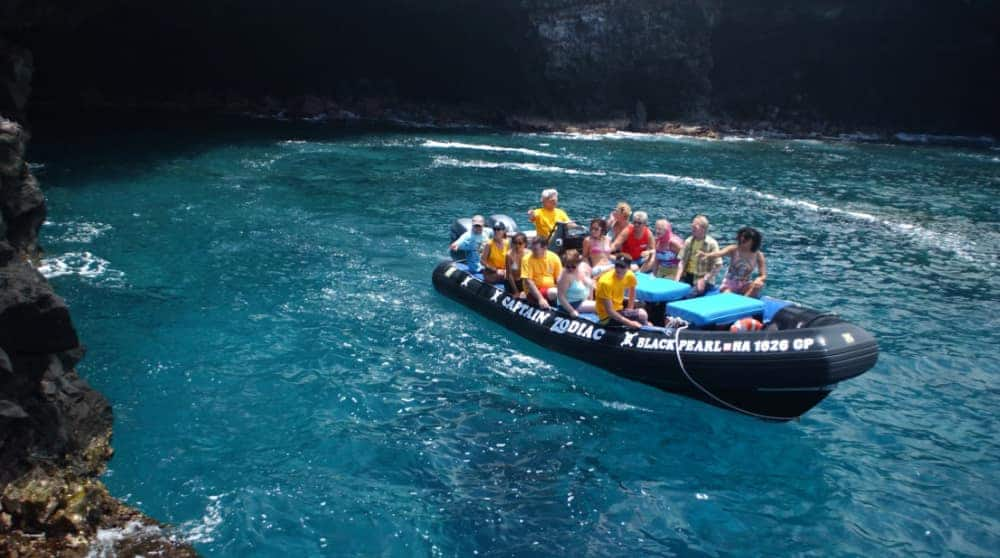 This all day land and sea combination allows you to experience both sides of the Big Island. Bonuses include beautiful snorkeling and hopefully an opportunity to interact with Hawaiian spinner dolphins and view humpback whales from the vantage point of a 16-passenger Zodiac rigid inflatable boat (RIB).
Travel from Hilo to Kona via the saddle road to the west side of the Big Island. The coach climbs the slopes of Maunakea Volcano for fantastic views of both Maunakea and Mauna Loa along the way. In Kona, meet the captain of a high-powered 24-foot motorized Zodiac RIB. Hop aboard and set out in search of dolphins, turtles and whales. Pawai Bay is one of Hawaii's best snorkel spots from the Zodiac. After a brief orientation, you can climb into the warm water for fantastic views of colorful tropical fish and corals. Snorkel gear, a flotation vest and professional supervision are included.
What would you like to see as you explore the ocean?