Celebrate the Arrival of Spring With These Five Off-The-Beaten-Path Garden Tours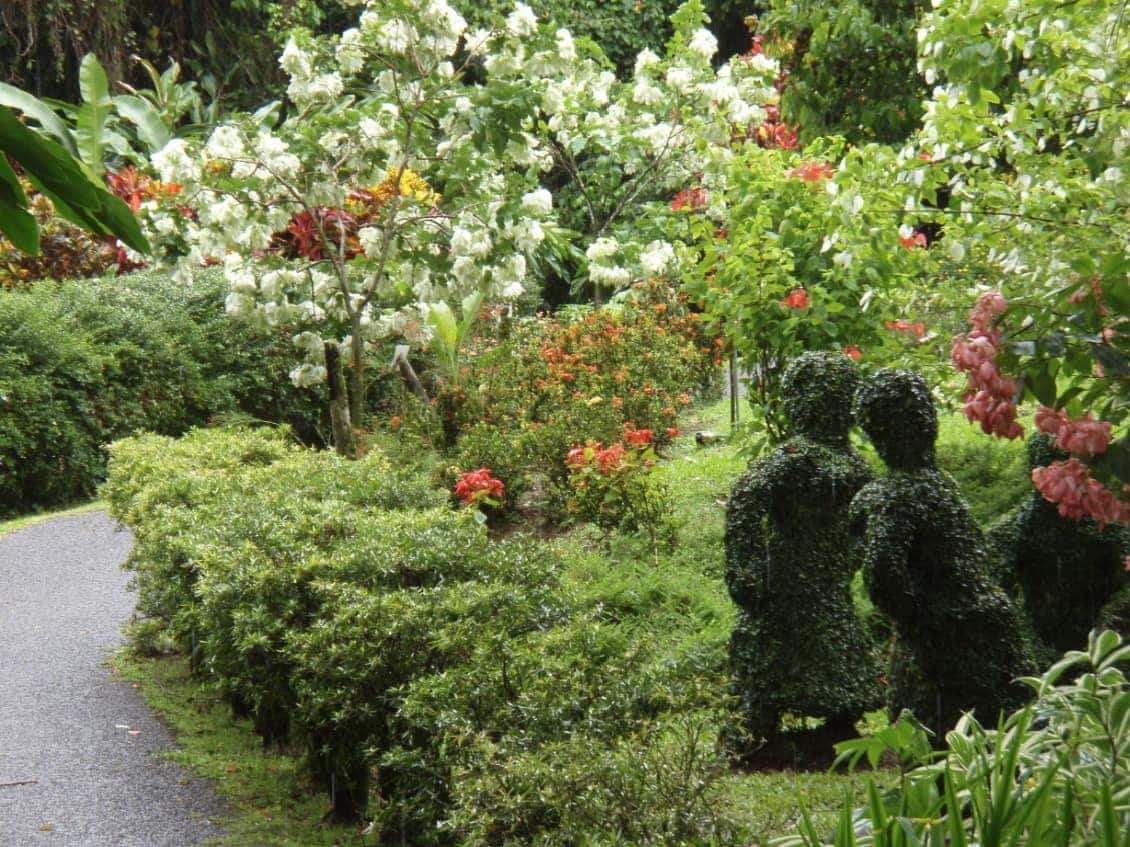 Spring has sprung, and in many parts of the world flowers are blooming, birds are chirping and temperatures are rising. We know this isn't the case for everyone! There's still snow on the ground in some locales, and others are seeing summer weather. But tomorrow is officially the first day of spring, and we're celebrating the start of a new season by showcasing these five amazing shore excursions that explore some of the most beautiful, unique and off-the-beaten-path gardens in the world.
Yushien Garden & Adachi Museum of Art
Sakaiminato, Japan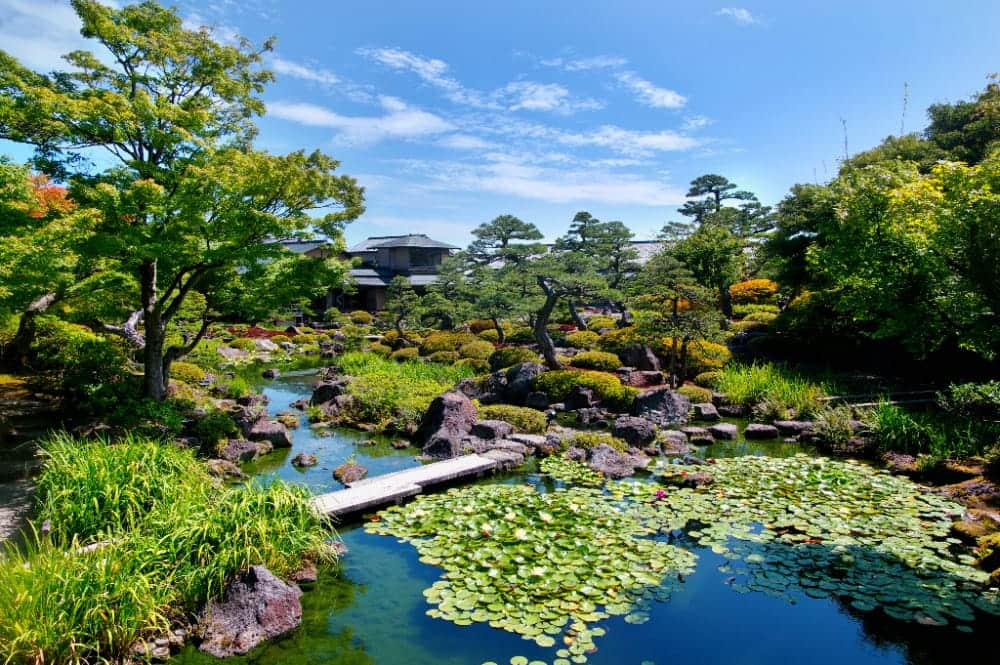 A panoramic drive by way of rural scenery brings you to the Adachi Museum of Art in Yasugi. The museum was founded by Zenko Adachi in 1970 — purposefully combining his passions for Japanese art and garden design. Its ceramics collection includes works by such masters as Rosanjin Kitaoji and Kanjiro Kawai, but the museum's gardens are also quite famous. Adachi collected each of the pines and stones featured here from all over the country, creating a beautiful garden filled with love and passion. The garden has been ranked as best in the traditional Japanese Garden category since 2003. Browse among the extensive collection of nearly 1,000 items of pottery, wood-carvings, and Japanese paintings dating from as early as 1912.
Also on this tour is Daikon Island, surrounded by the waters of Lake Nakaumi. This small island was formed by a volcanic eruption and it is home to the lovely Yushien Garden. Many flowers bloom here seasonally, and a riot of color attracts visitors in the spring and early summer when the peonies are at their best. Bright-green foliage in perfectly-manicured surroundings makes the garden beautiful every day of the year. You will sit down to a Japanese-style lunch in the grounds of Yushien Garden. Seated next to the placid ponds, enjoy the serenity of the water and the flowers around you.
Land of Impressionism: A Day with Claude Monet
La Havre, France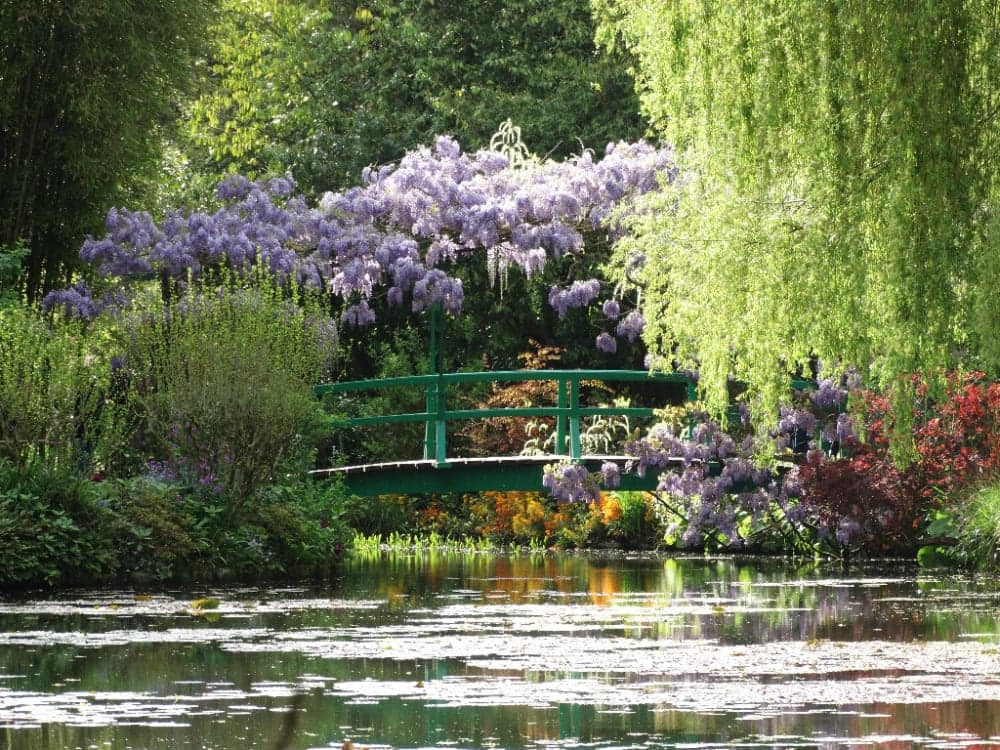 The inspiration for Claude Monet's Impressionist genius began here in Normandy, in the tiny village of Giverny. Travel about two hours through rural France to Monet's famous garden and farmhouse that are so memorably captured in the works of the master. Discover for yourself the lily ponds, the footbridge, the winding paths and the immaculately tended, landscaped gardens of the artist's home and studio.
Inside the house, you will see pastel-colored rooms and rustic furniture, as well as the Japanese engravings which Monet himself hung on the colorful walls.
Botanic Garden & Deshaies Beach
Point-a-pitre, Guadeloupe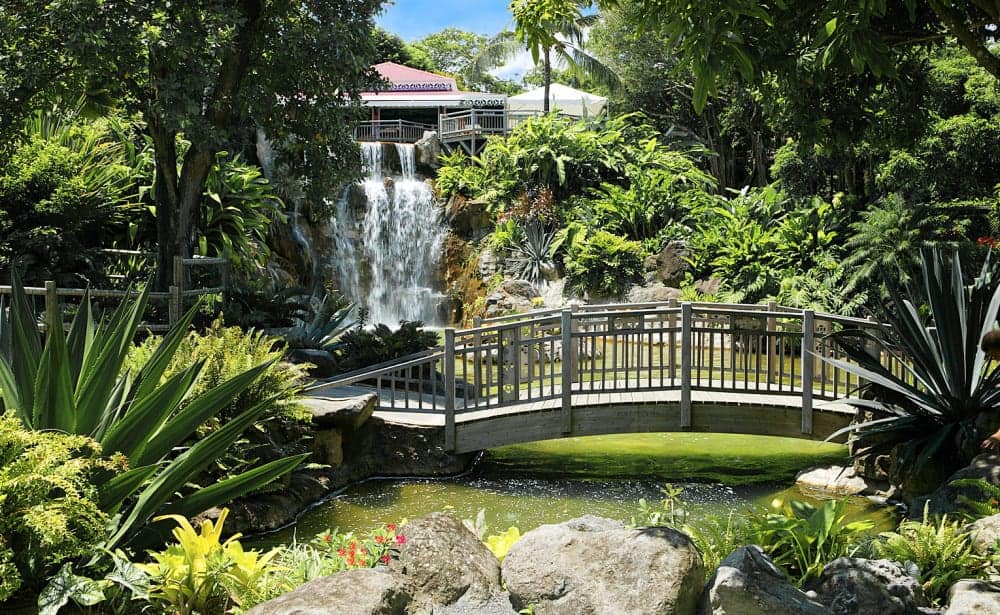 The city of Deshaies, located on the northern coast of Basse Terre, is known for its Botanic Garden. Stroll along defined paths through this meticulously-kept, 17-acre garden featuring tropical flora from around the world. Plants, waterfall, ponds … it is also populated by pink flamingos, parrots in an aviary, and a variety of butterflies and insects.
Jewels of Hawaii: Allerton & McBryde Tropical Gardens & Waterfall
Nawiliwili, Kauai, Hawaii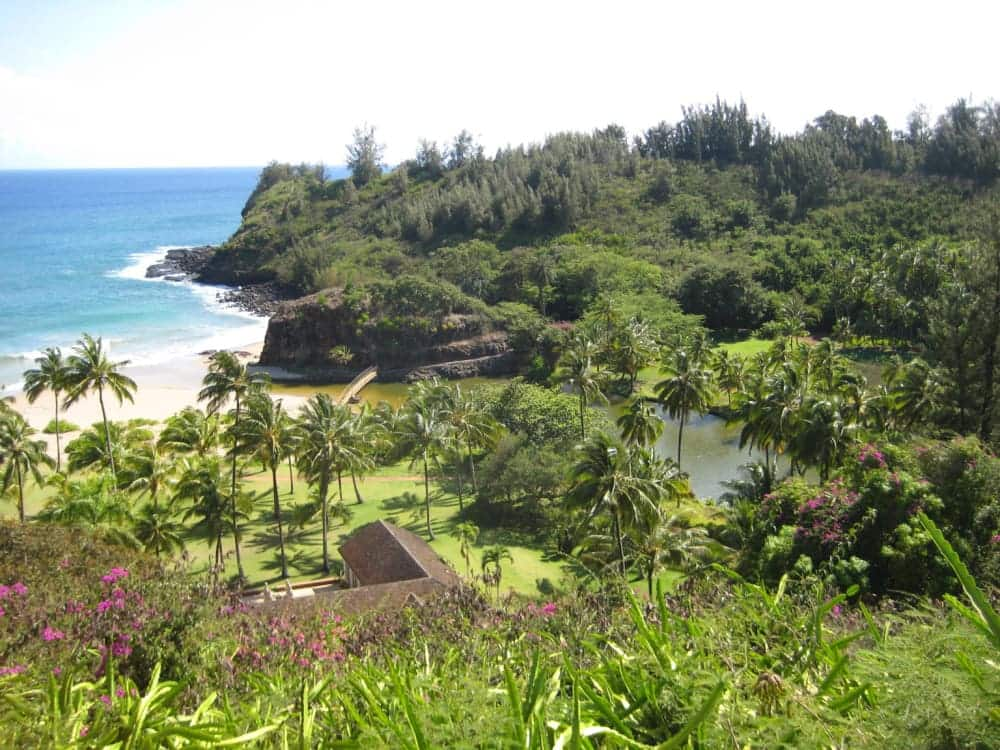 The National Tropical Botanical Gardens is a network of five public gardens, each dedicated to preserving endangered plant species. Three of these gardens are located on Kauai. National Geographic described Allerton Garden as one of the world's 50 must-see destinations, and the adjacent McBryde Garden is home to the largest collection of Hawaiian flora in the world.
Your day of adventure begins with a short, scenic drive to Poipu on the southern coast of Kauai. Pass through the gates of the Allerton Garden and wind past dramatic cliff-top views of the protected bay below. On a guided tour of this once-private estate, you will explore the extraordinary beauty of one of the world's premier congressionally chartered botanical research organizations. Stroll through outdoor rooms and see rippling pools, fountains and dramatic sculptures. Artist Robert Allerton and his son, John Gregg Allerton, created this masterpiece of landscape architecture and garden art in the early 20th century. Today it is often described as a living work of art.
Next, you will travel by vehicle deeper into the upper Lawai Valley. The McBryde Garden, located here, is home to more than 250 acres of conservation research land and to more than 6,000 rare and endangered plant species collected from throughout the Pacific Basin and the world. After a delightful deli lunch in a garden gazebo, set off on a short, leisurely walk on a lush trail with some of the rarest species of plants found in the garden. The enchanted tropical rain forest leads you to one of the most beautiful waterfalls on Kauai.
Marlborough Farm, Garden & Sheep Round-Up
Picton, New Zealand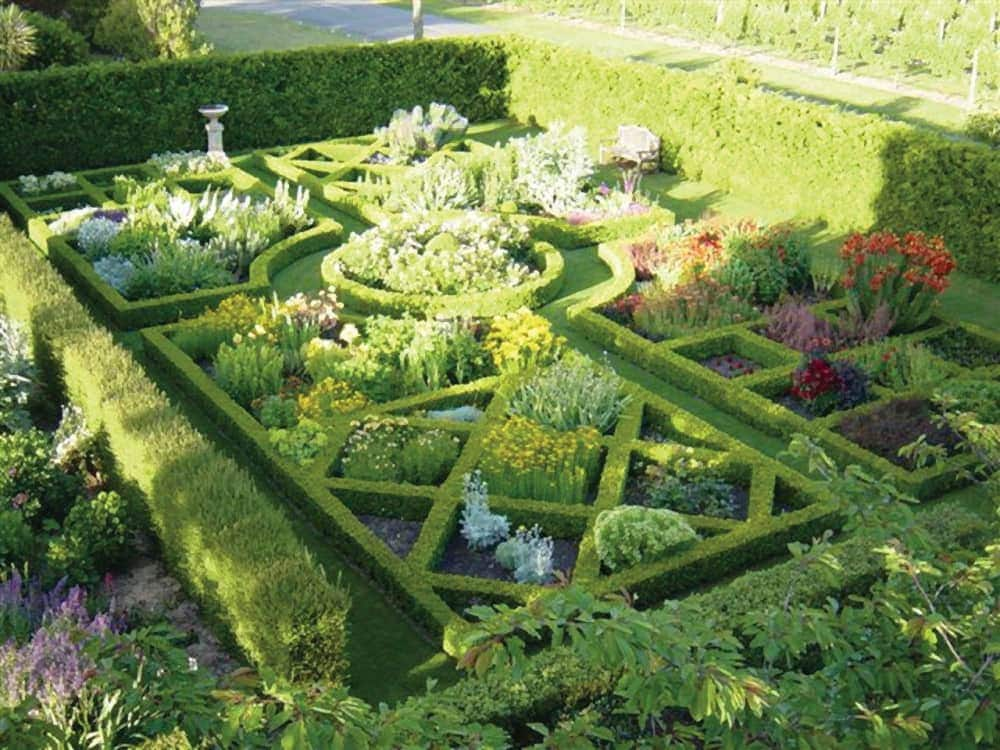 Two beautiful Gardens of National Significance are found here in Marlborough — the wine and garden province of New Zealand. Travel from Picton to Upton Oaks — the English-inspired garden of Dave and Sue Monahan developed around a restored 1911 South Pacific villa house. The manicured grounds feature brick walls, ponds, perennial borders and a 17th-century-style Elizabethan 'knot garden', divided into sections by color.
Your next destination is Winterhome — a stunning coastal farm raising more than 3,500 breeding sheep and 100 head of cattle. Stop near the woolshed for a sheepdog demonstration, where the incredibly talented dogs skillfully muster a small flock of sheep under the guidance of the dedicated farm manager. Look on as an expert shearer swiftly relieves an ewe of its fleece in a matter of moments.
The coach takes you a short distance further to Winterhome Garden. Meet your hosts — the Macfarlane family — and explore the gorgeous ten-acre Garden of National Significance. Stroll through the large-scale formal garden and take in the many different vistas, including a mountain range and the rugged coastline. The garden's design structure is world class and its intersecting axes take visitors in many unexpected directions. You will pass fish ponds, water features, a citrus grove, floral avenues, and even an avocado orchard.
BONUS:
Tottori Flower Park
Sakaiminato, Japan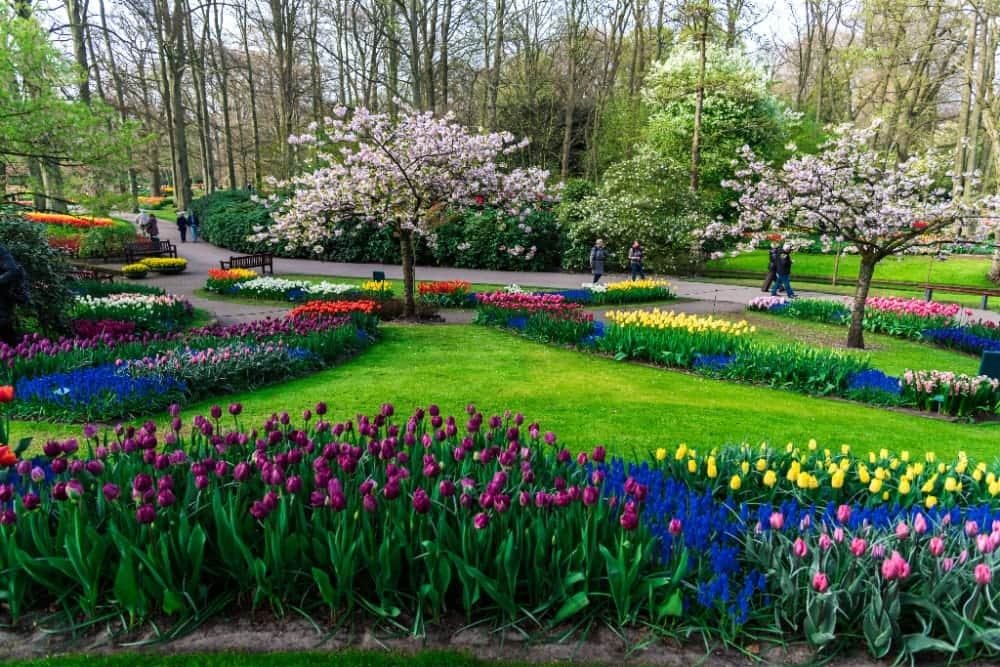 This half-day excursion incorporates must-see Sakaiminato sights and top attractions that lie further afield. Visit the Tottori Hanakairo Flower Park, which is located in a truly beautiful spot within view of towering Mt Daisen. Any time is a good time to visit because there is always an abundance of lavish seasonal blooms and an eye-catching dome ensures the ideal habitat for warm-weather and tropical plants. The park boasts a small forest with very tall trees. An interesting on-site museum features lilies, where you can see these elegant flowers all year round, as well as some European-themed gardens and a diminutive train.
Next, you will visit Kotobuki (Candy) Castle — a candy factory and shop that is a replica of the ancient Yonago castle now lies in ruins. The five-story Kotobuki Castle, which you will visit, brings to life the days of samurais. Note the beautiful tile gable-and-hip roof style of the castle tower. There is an observation deck offering a 360-degree view of Honshu with Mt Daisen on the horizon.