20 Songs That Bring B.B. King's Blues Club Into Your Home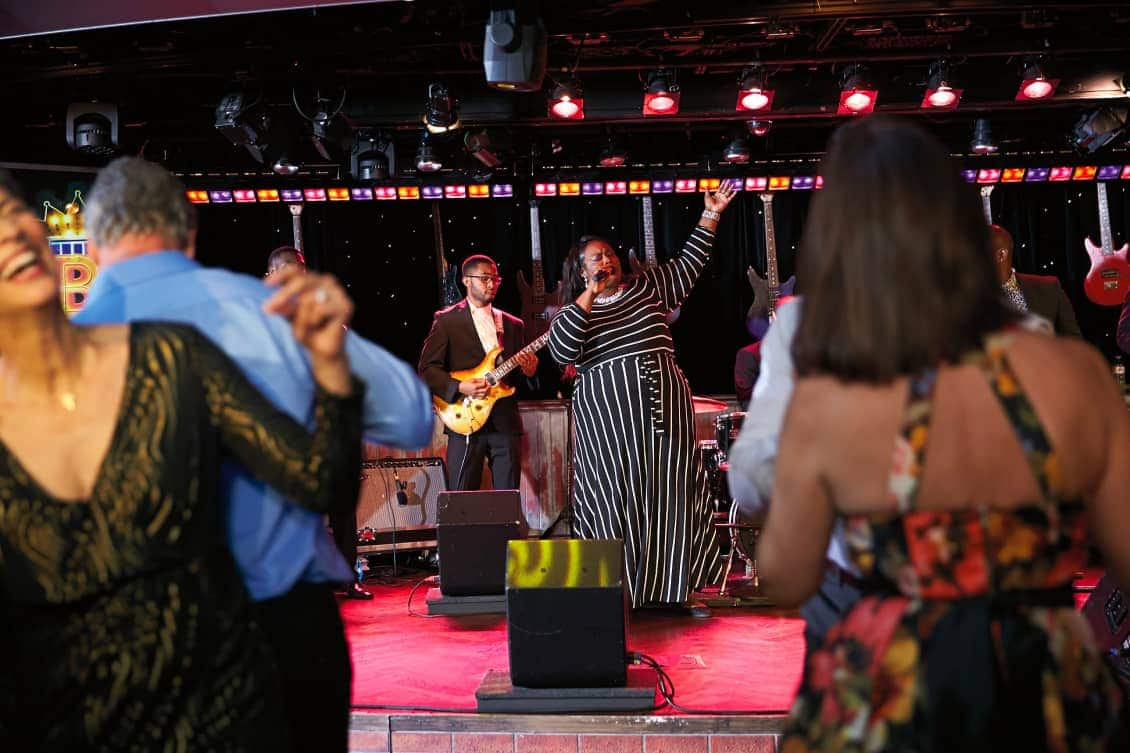 Evenings on board our ships are all about live music, and Holland America Line offers so many irresistible sounds – from Lincoln Center Stage and Rolling Stone Rock Room to Billboard Onboard and B.B. King Blue's Club. Memorable performances from world-class musicians fill each journey with an unforgettable rhythm all its own. Guests can spend time in one place or enjoy several venues over the course of the night.
If you're missing the soulful sounds of B.B. King's Blues Club, now you can create your own playlist this #MusicMonday with these 20 classic songs that bring Beale Street into your home. Of course, there are hundreds, if not thousands, of songs that will transport you to B. B. King's Blues Club, so this is a small sampling. What songs would you add to this playlist?
"The Thrill is Gone" – B.B. King
"Let's Stay Together" – Al Green
"Respect" – Aretha Franklin
"Midnight Train to Georgia" – Gladys Knight and the Pips
"What's Going On?" – Marvin Gaye
"(Sittin' on) The Dock of the Bay" – Otis Redding
"Satisfaction" – The Rolling Stones
"Hit the Road Jack" – Ray Charles
"Superstition" – Stevie Wonder
"Ain't No Love in the Heart of the City" – Bobby "Blue" Bland
"Baby I Need Your Loving" – Four Tops
"My Girl" – The Temptations
"Proud Mary" – Ike and Tina Turner
"I Put a Spell on You" – Nina Simone
"Hip Hug-Her" – Booker T & the MG's
"Sunshine of Your Life" – Cream
"Pride & Joy" Stevie Ray Vaughan
"I'm Your Hoochie Coochie Man" – Muddy Waters
"Born Under a Bad Sign" – Albert King
"Riding with the King"- Eric Clapton & B.B. King