Wave Journey Cruise Diary: EXC Port to Table
Viv and Jill, editors and co-founders of WaveJourney.com, currently are guests on board Maasdam for an epic journey throughout the South Pacific and Australia/New Zealand regions. During their time on board, they'll be showcasing their incredible experiences both on board and ashore. Come aboard and see what it's like to cruise on Maasdam.
Local and regional gastronomy is part of the reason many people cruise to far-flung places and part of what enhances a voyage. Maasdam's EXC programming brings local guest chefs aboard for sections of voyages to highlight the local culinary scene with ingredients sourced from indigenous foods and using a variety of cooking methods.
During one Maasdam cruise segment starting in Sydney, Australia, award-winning guest chef Craig Squire from Ochre restaurant & catering in Cairns, showcased two cooking demos in the Wajang Theatre.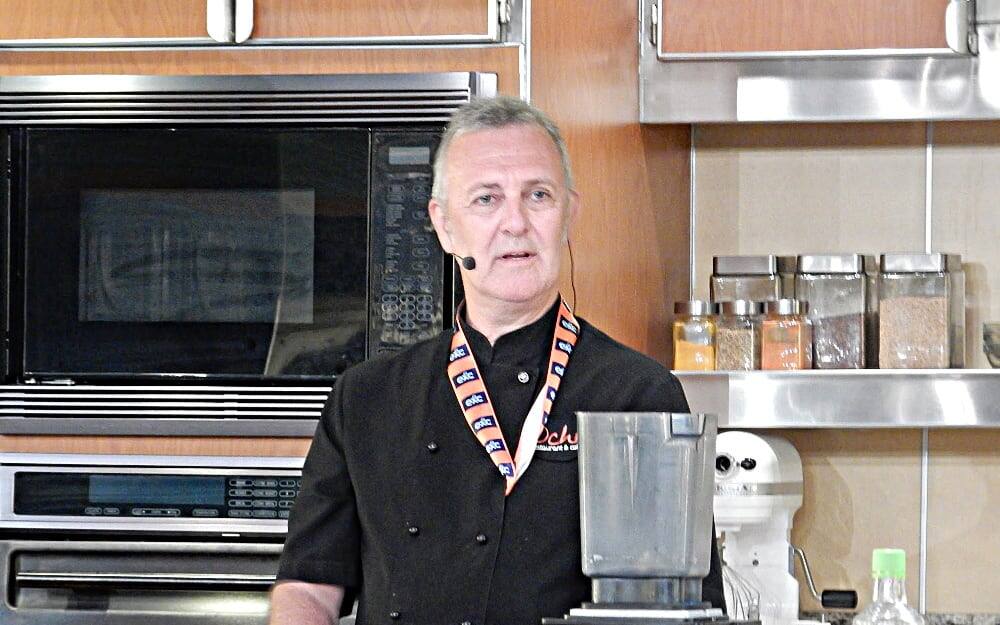 In the first, he featured Tempura Lobster with Green Papaya Salad, and in the second, Sugarcane Prawn Sticks and Constructed Pavloa were the demo recipes. The Sip and Savor Appetizer and Wine Pairing events in the Mix Bar featured one of the appetizers along with a glass of red or white wine chosen by the Cellar Master.
Using a variety of Australian bush food ingredients, Chef Craig also hosted an Australian Dinner in the Pinnacle Grill where he highlighted these ingredients in a five-course dinner with wine pairing. Between the cooking demos and the Australian dinner, this was an excellent opportunity to sample unfamiliar ingredients featured in exceptional, innovative recipes.
Another cruise segment saw guest chef Debbie Orr from Auckland, New Zealand giving three Asian Fusion cooking demos in the Wajang Theatre. Debbie started her culinary career with a mobile eatery in Auckland and shared a few of her favorite dishes to make at home.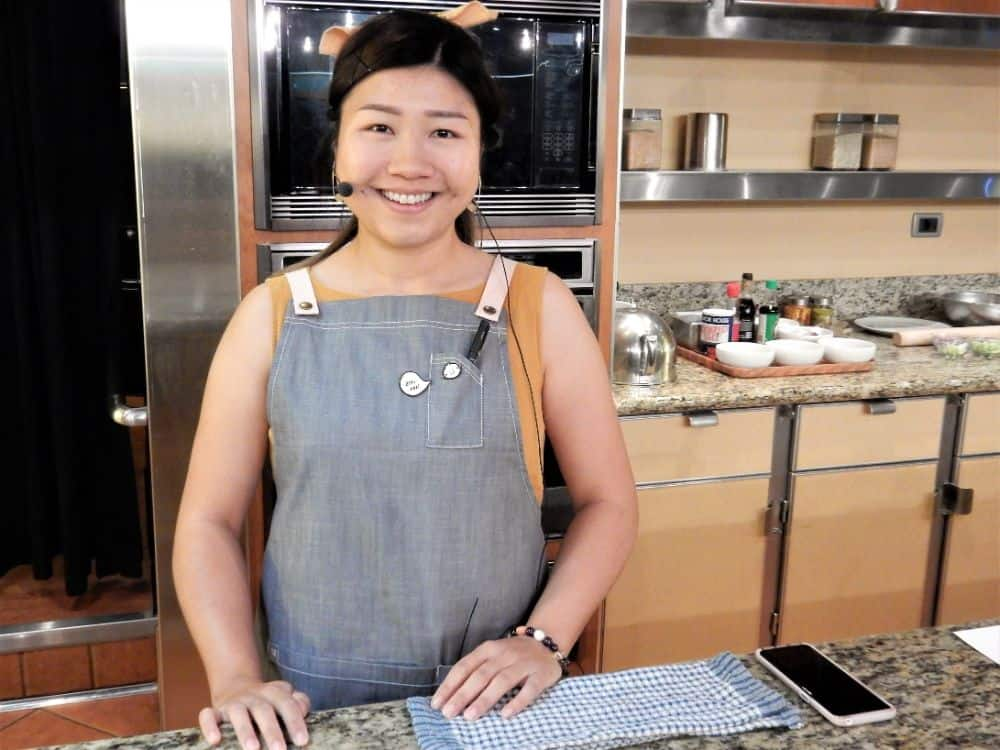 She is renown for her Asian-influenced culinary creations and gave classes featuring: Bang Bang Chicken Salad and Sichuan Chilli Oil; Spring Onion Pancake and Kiwi Onion Dip along with Duck with Peking Sauce; Wontons and Red Oil Dressing. Debbie's creations were added to, and included in, the regular menu in the Pinnacle Grill on a couple of nights during the cruise.
Stay tuned for more from Viv and Jill as their cruise on Maasdam continues.