Virtual Voyage Log: Alaska Land Journey to Denali and the Yukon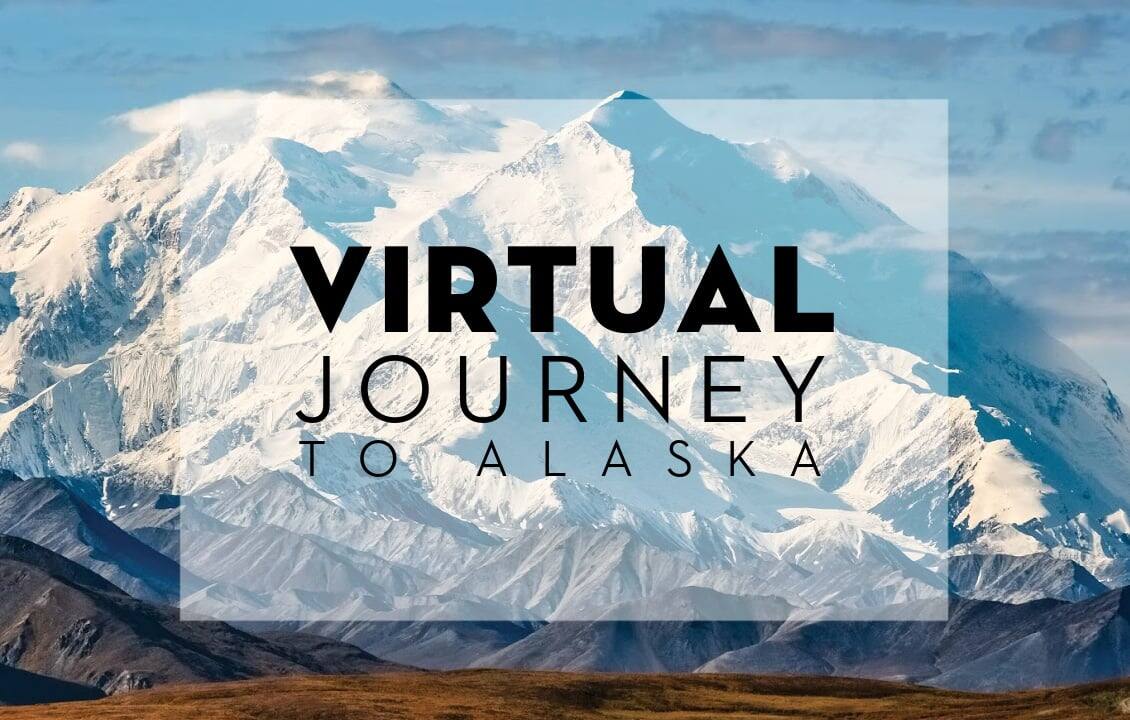 This past week we took fans on a Virtual Journey to experience the land portion of a Holland America Line Alaska Land+Sea Journey. Thank you to all of our cruisers who joined us on social media. At the end of each cruise we like to give our guests a "voyage log" that shows how far we cruised, and we thought it would be fun to do the same for our overland journey.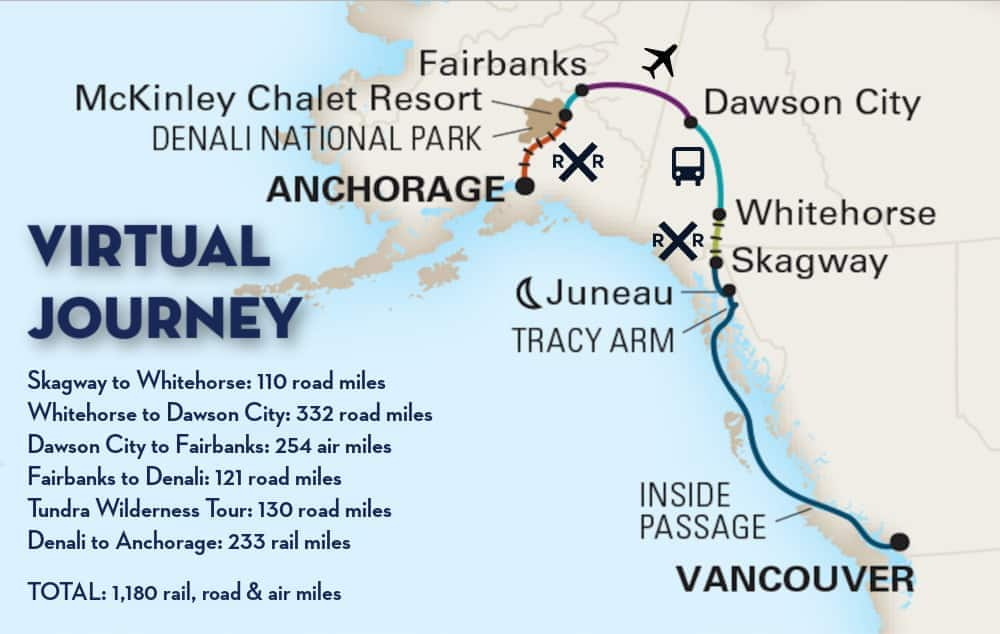 Following "disembarkation" in Skagway, we followed the path of a 13-day Cruise First, Triple Denali adventure, visiting Whitehorse and Dawson City in the Yukon, and Alaska's Fairbanks, Denali National Park and Anchorage.
Here are some highlights of the week:
In Dawson City, those with a strong stomach and sense of adventure went to the Sourdough Saloon to become a member of the Sourtoe Cocktail Club. That's right, it's a cocktail with a real human toe (donated, of course!). The Sourtoe can be paired with any drink, but one rule remains: "You can drink it fast, you can drink it slow — but the lips have gotta touch the toe."
Included on all two- and three-night Denali stays, the Tundra Wilderness Tour takes guests 62-miles into the heart of Denali. This is the best chance to see the much-anticipated wildlife and get a great view of Mt. Denali.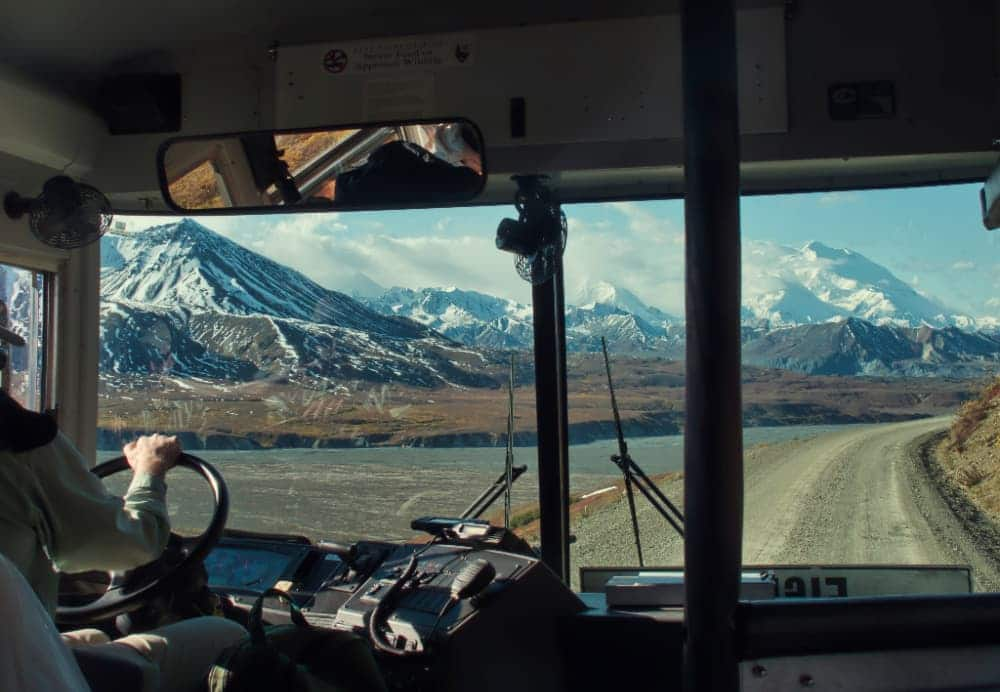 In Fairbanks, we went on a shore excursion to see the beautiful Northern Lights. To view them with Holland America Line, you'll need to head to Alaska toward the end of our cruise season, but they are a sight to behold. Fairbanks is one of the best cities in the world to see the aurora borealis, which appear on average 243 nights each year.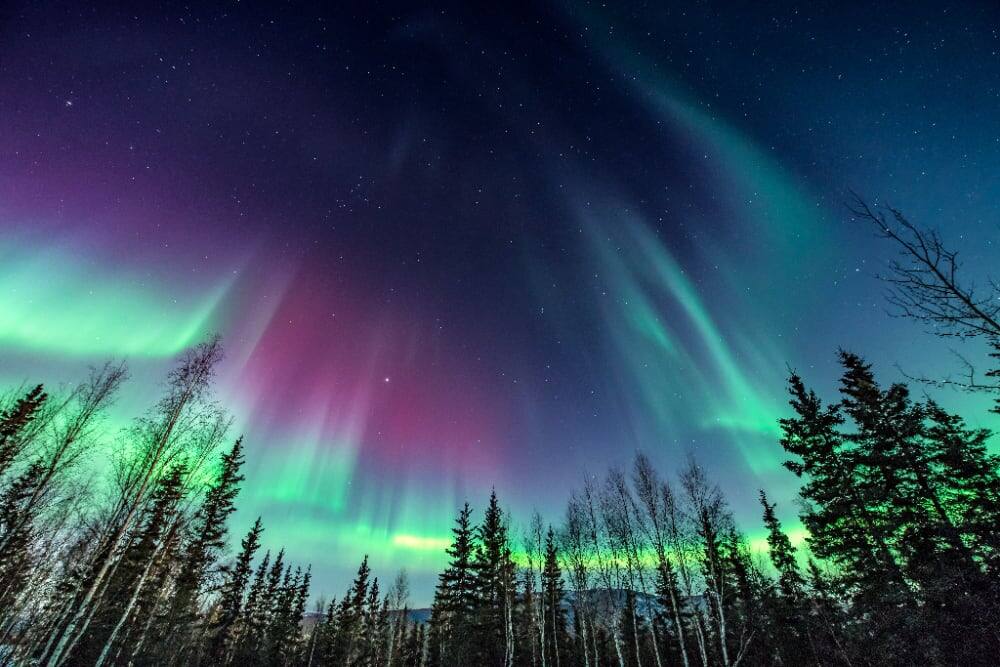 We can't wait to welcome our guests back in Alaska in 2021. Our 2021 and 2022 Alaska cruises and Land+Sea Journeys are open for booking now. And if you missed our Virtual Journey, head to Facebook and you can still see all of the videos, live interviews with our Brand Ambassador Seth Wayne and fun activities.