These Gorgeous Locales Around the World Make the Perfect Setting for a Hike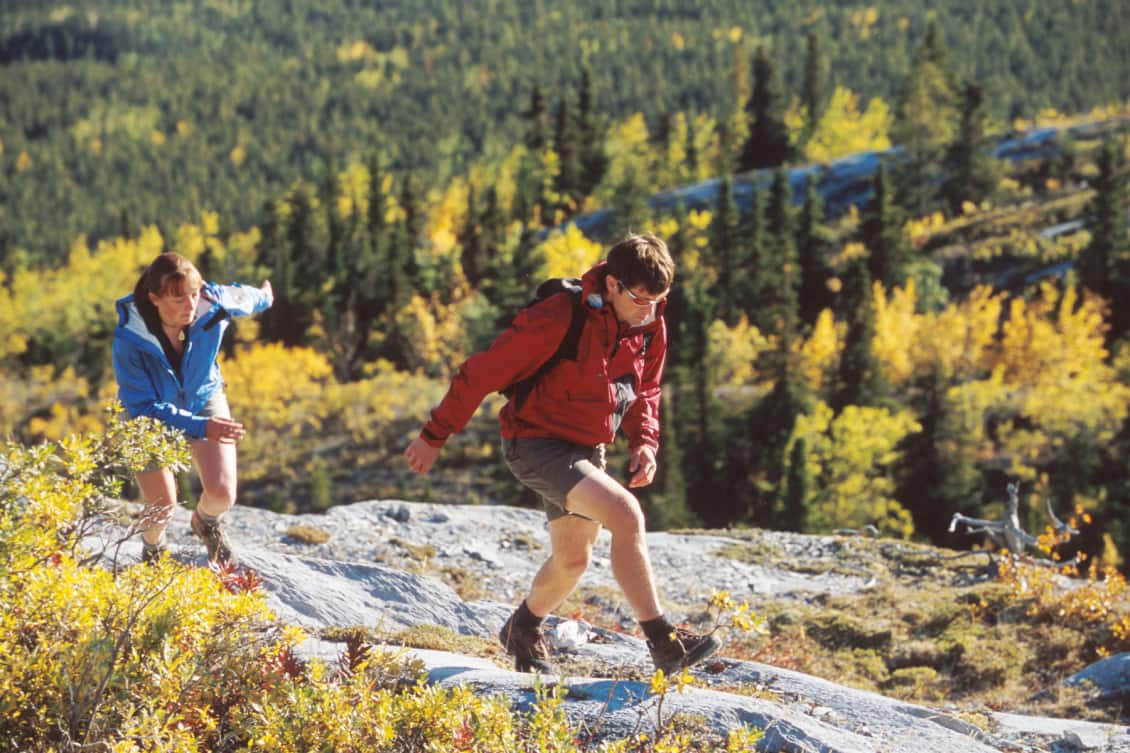 It's National Take a Hike Day, and our global cruises mean guests can get some exercise and fresh air in some of the most beautiful locales around the world. From the glaciers and waterfalls to fjords and forests, these tours set the scene for breathtaking views and memorable moments.
GEIRANGER, NORWAY
Hiking at Westeras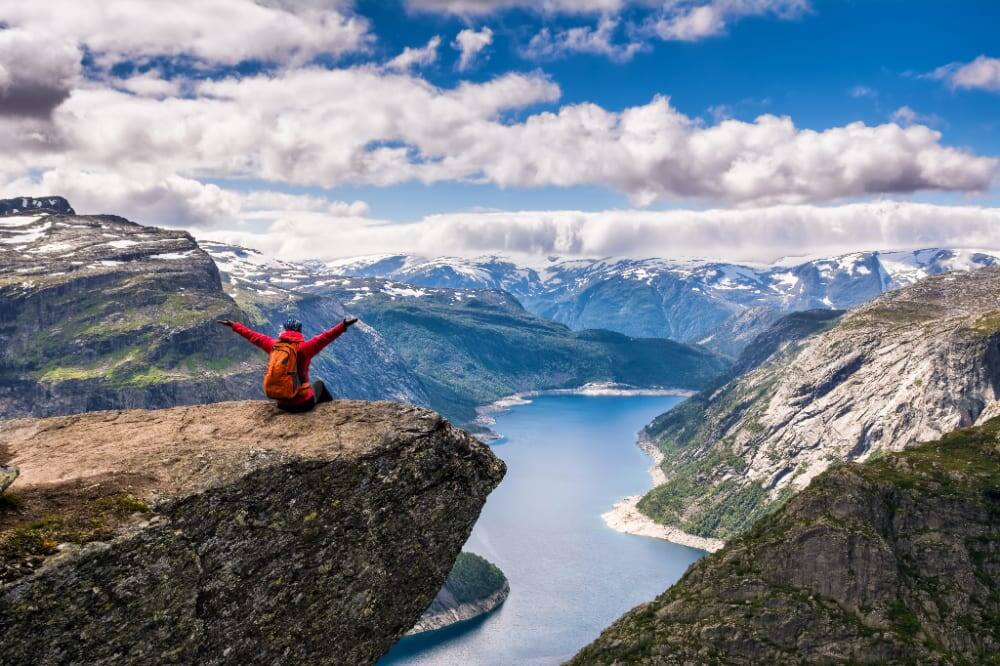 This scenic hike begins at the trailhead at Hole. Follow the guide along a path through a beautiful environment to Storseter Falls where you get to walk behind the waterfall for a breathtaking view of the water hurtling down the mountain. Continue on to Westerås Mountain Farm high on the mountain slope 1,200 feet above the world-famous Geirangerfjord. As you take in the surrounding majestic views of soaring mountains and the fjord itself, you'll realize this isn't an ordinary hike.
—
JUNEAU, ALASKA
Mendenhall Glacier Guide's Choice Hike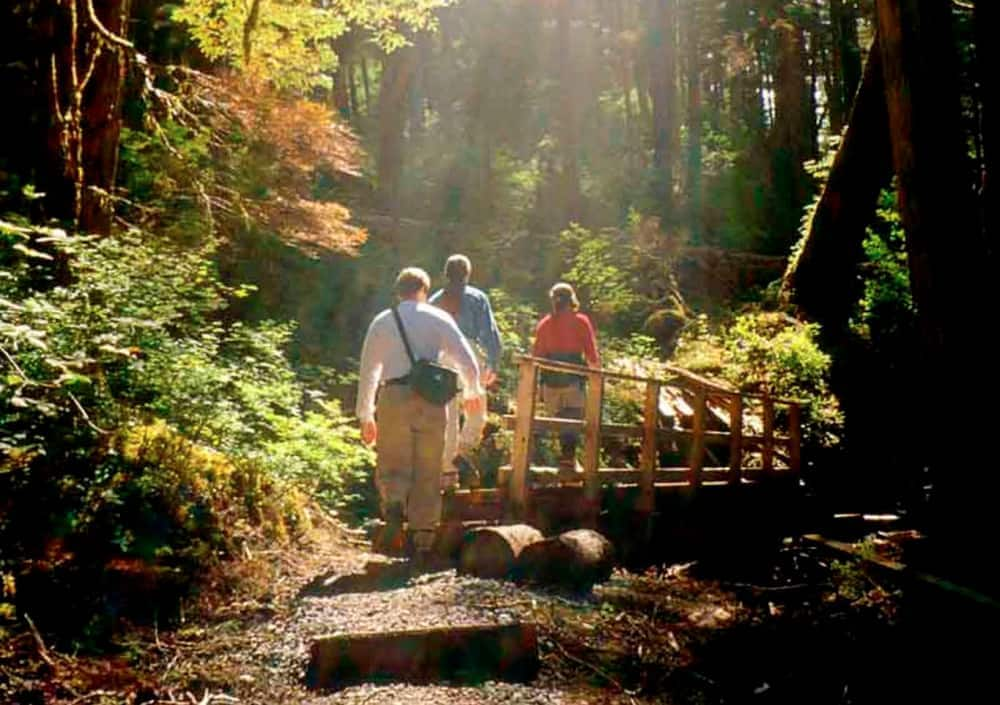 Put on your hiking boots and fill your lungs with fresh air as you experience a day of world-class hiking. With more miles of trails than roads, Juneau is the place for an adventurous day hike. Your small group is led by a certified interpretive guide, who chooses the trail to best suit the group's ability and the day's hiking conditions. Hike in the Mendenhall Glacier National Recreation Area on a secluded trail with several glacier views. Witness cascading waterfalls, serene meadows, and quiet forest glens — just a few of the treasured places that can be reached only on foot. Hear stories and insights on the Tongass National Forest — the world's largest remaining temperate rain forest — and its fascinating wildlife, glacially carved landscapes and lush foliage. A variety of animal species inhabit this place and your guide will help you keep a lookout for any sign along the trail, perhaps you will discover a shy porcupine or pause to listen to the call of an Arctic tern.
—
BAR HARBOR, MAINE
A Walk in the Park: Ocean Trail Hike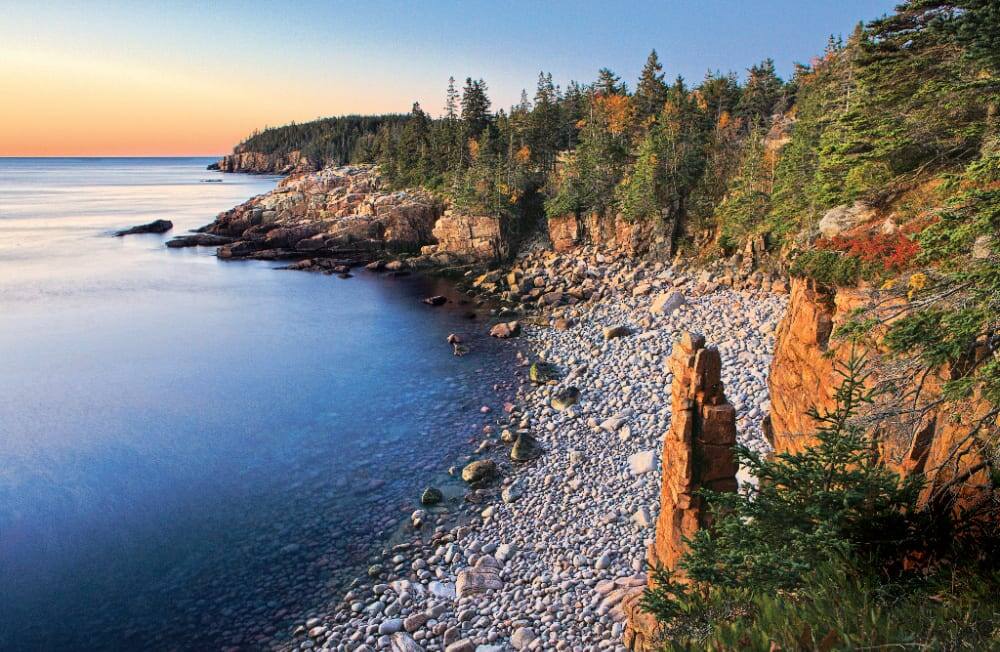 Discover the spectacular natural beauty and fascinating history of one of the most gorgeous islands in America. As waves crash against granite, you'll learn about the powerful glacial activity that gave the Maine coast its unique identity, the variety of wildlife that abounds, and the flora and fauna that make Mount Desert Island such a paradise. A walk along the rockbound coast provides the perfect setting for your guide/naturalist to introduce you to all the wonders of Acadia National Park.
—
LAHAINA, HAWAII
Rain Forest & Waterfall Hiking Adventure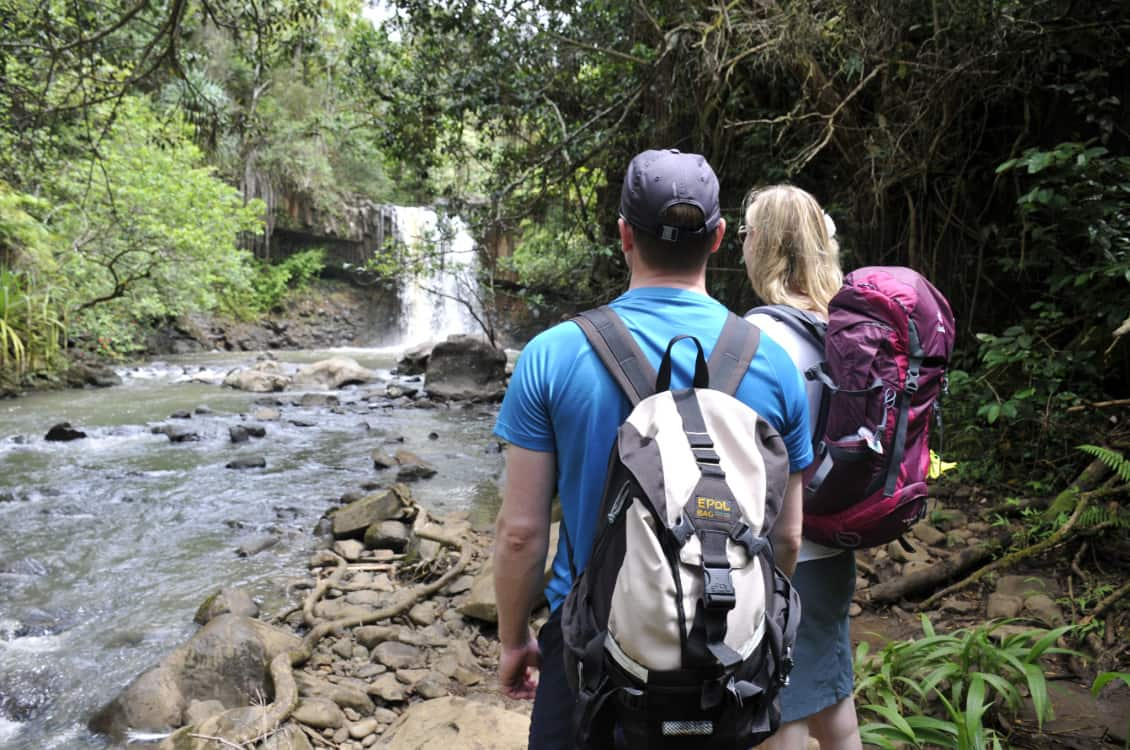 Hike to several waterfalls in one of Maui's most popular rain forest valleys. The falls are between 10 and 40 feet tall, and all have large pools perfect for swimming or toe-dipping. This valley is unusual in that it has so many waterfalls quite close together. Experience Maui at its best as you explore among gorgeous bamboo and tropical rain forests, freshwater streams, numerous waterfalls and pools, ferns, flowers and fruit trees. The whole area is a playground of beauty and adventure, and there is nothing as refreshing and bracing as showering under a Hawaiian waterfall. Your rain forest hike is enhanced by expert naturalist guides — these 'walking encyclopedias' can answer your questions about botany, ethno-botany, geology, culture and history.
—
PUNTA ARENAS, CHILE
Trekking in the Andean Club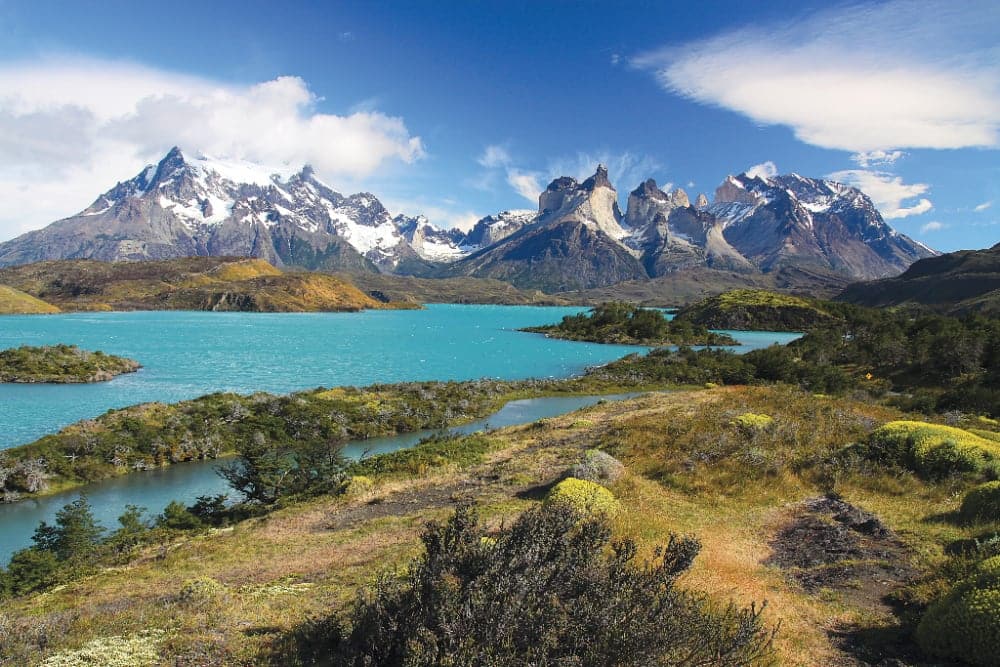 Patagonia — now, there's a word that evokes images of chilly, windswept landscapes! Fortunately, however, this vast and fascinating land often boasts pleasant summers and, on fine days, offers bewitching, world-class vistas. Begin your hike from the Club Andino (the Andean Club) — a ski center that is one of very few in the world with a view of the ocean. In summertime, this place is used for great hikes on the tree-covered slopes with lush forests of Patagonian natives such as coigues, lengas, and ñirres. Climb aboard the lift that covers a distance of approximately 1,500 yards and affords excellent regional views as it whisks you up the mountain. From the top, you will see the legendary Strait of Magellan and the city of Punta Arenas in the distance. From the descent point, start hiking downhill on a path that will lead you through the woods.
—
ADELAIDE, SOUTH AUSTRALIA
In-Depth Explorations: Waterfall Gully to Mount Lofty Hike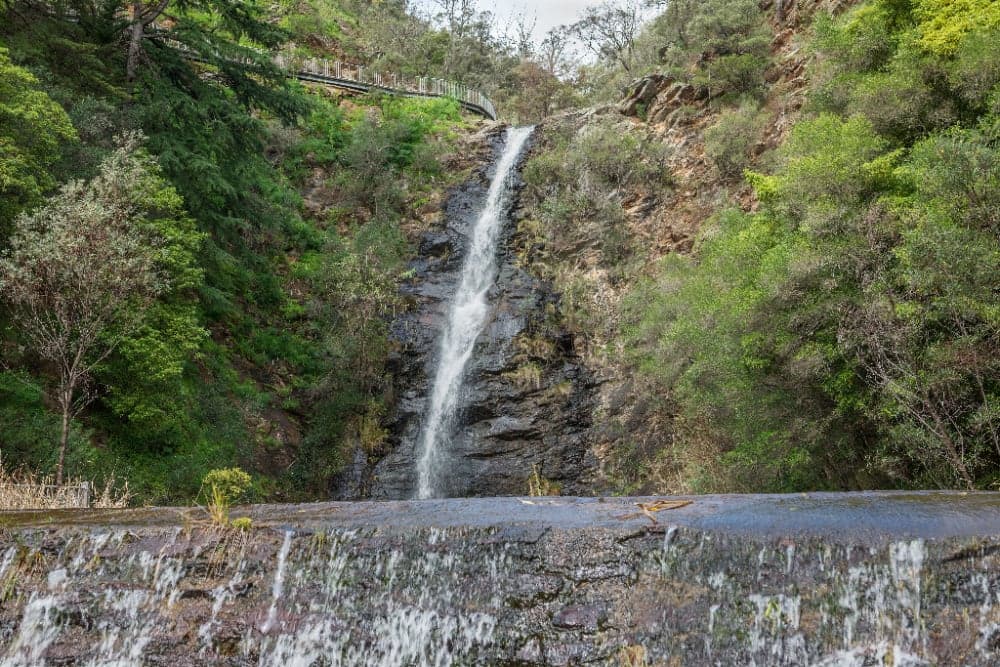 Set out with a naturalist guide and become immersed in Australian nature on this strenuous trek through Waterfall Gully and up to the summit of Mt Lofty. The Explorations team leads this five-mile round-trip hike, passing waterfalls and climbing through the steep hills cloaked in native stringybark forest. Eventually, you're rewarded with breathtaking panoramic views over the skyline of Adelaide. The forest is known for an abundance of flora and fauna — it's not unusual to spot koalas snoozing in the trees.
—
ECO BIKE AND HIKE
Half Moon Cay, Bahamas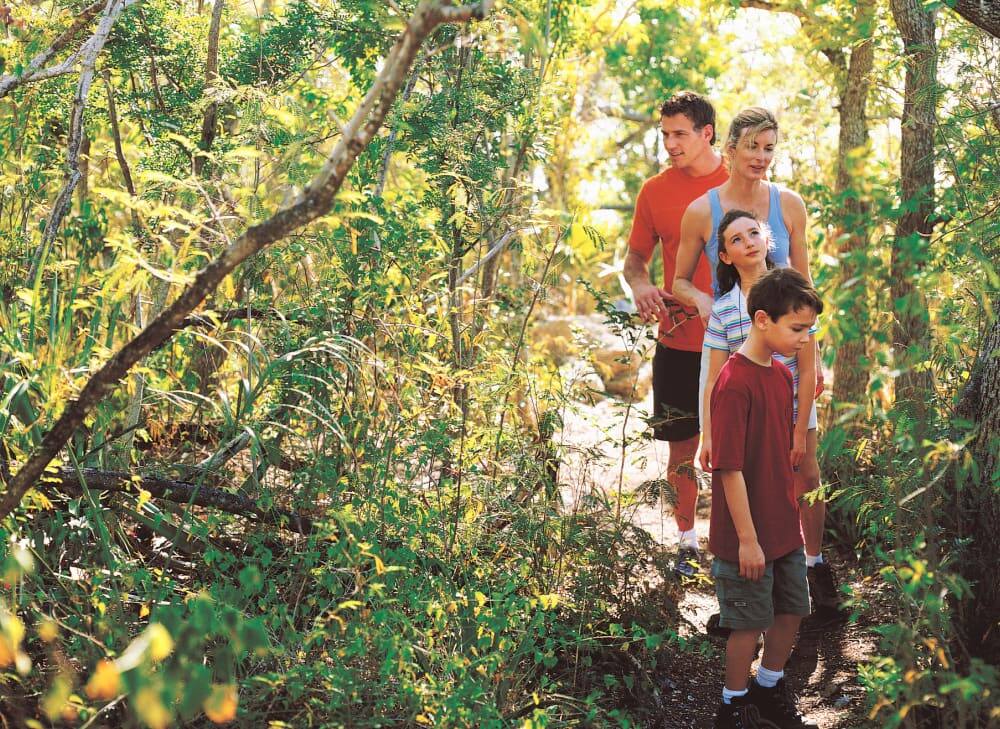 Set out on a bike ride that shows you the 'back of the house' of Holland America Line's private island oasis. This behind-the-scenes glimpse of Half Moon Cay takes you past the staff housing units, offices, reverse-osmosis water plant, electrical generator, incinerator, bilge water processing plant, recycling center, maintenance and fabrication shop.
Then, leave your bike behind as your hike begins. Keep an eye out for birds that are occasionally seen here, such as the Bahamas mockingbird, wood dove, white crown pigeon, tobacco dove, Cuban finch, banana bird, poor Joe and burrowing owl. Climb the ridge, which boasts a first-stage lookout with an awesome view of Bone Fish Lagoon, Stingray Park and the Water Sports Rental Center. Find yourself standing on the foundation ruins of a limestone dwelling from the 1700s, then cross over a dividing wall that is hundreds of years old. See magnificent views of the eastern tip of Half Moon Cay, Goat Cay, Long Rocks and Cat Island, some 18 miles away. Follow the path down to a freshwater well used by pirates then continue to the main area of ruins where remnants of many limestone structures lie.
Where would you like to go hiking?