Rotterdam Departs Amsterdam on Her Maiden Voyage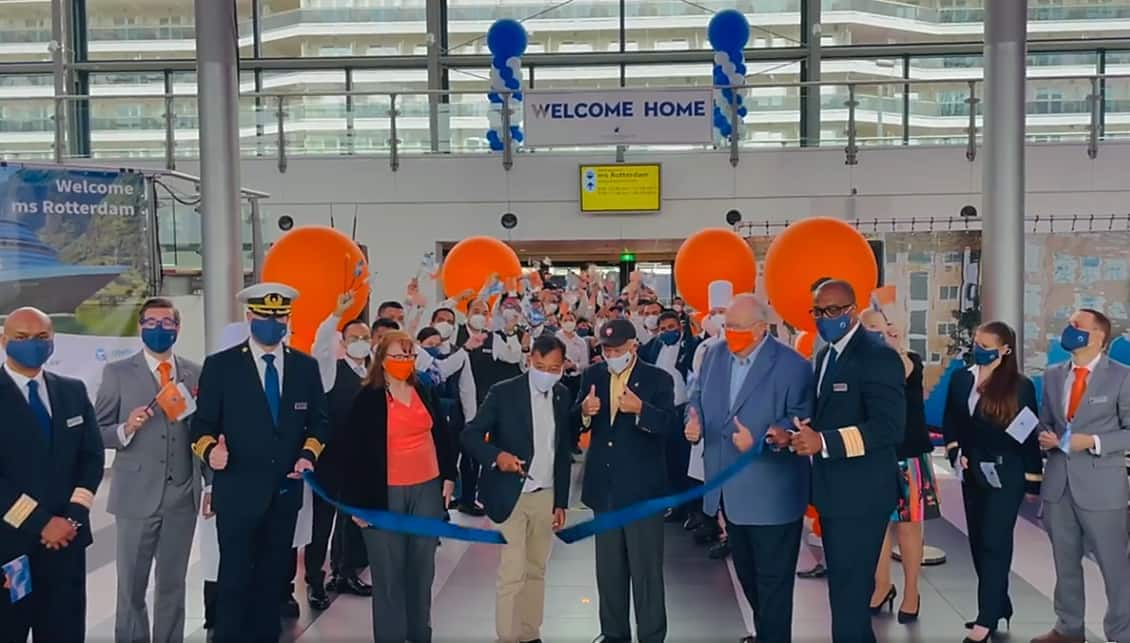 Yesterday, our new Rotterdam departed on her maiden voyage! The ship's arrival has been long-awaited, and we are excited that she's finally underway! The milestone was commemorated with a ribbon-cutting ceremony and fanfare at the terminal as guests embarked.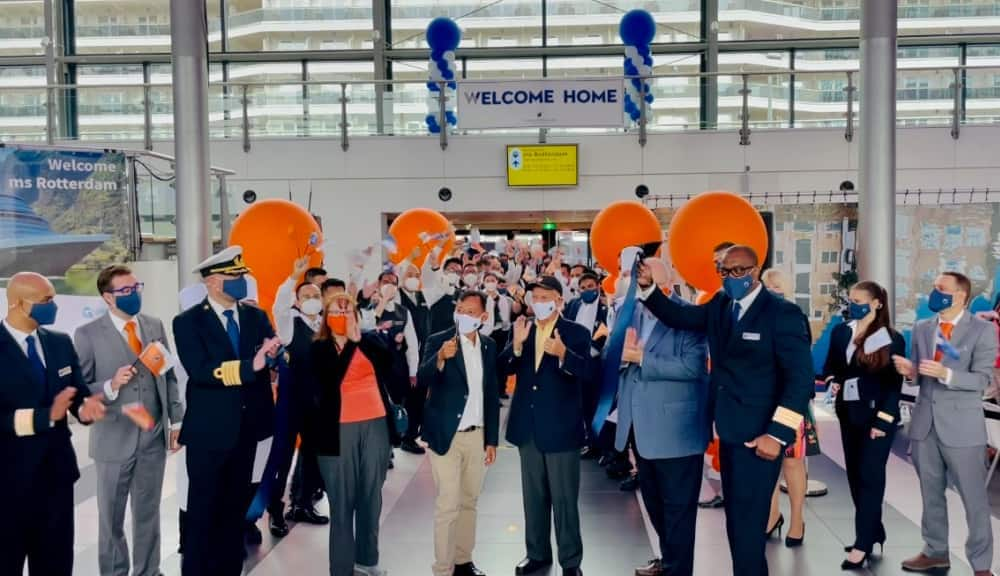 Guests Rick Encarnacion and Ernest Schenk cut the ribbon to open boarding, surrounded by (from left) Entertainment Director Phillip Morgaman, Captain Bas van Dreumel, Joycean and Jefferson Gentry, and Hotel General Manager Errol Nelson.
Prior to today, our team members gathered around the pool to show everyone the ship is ready!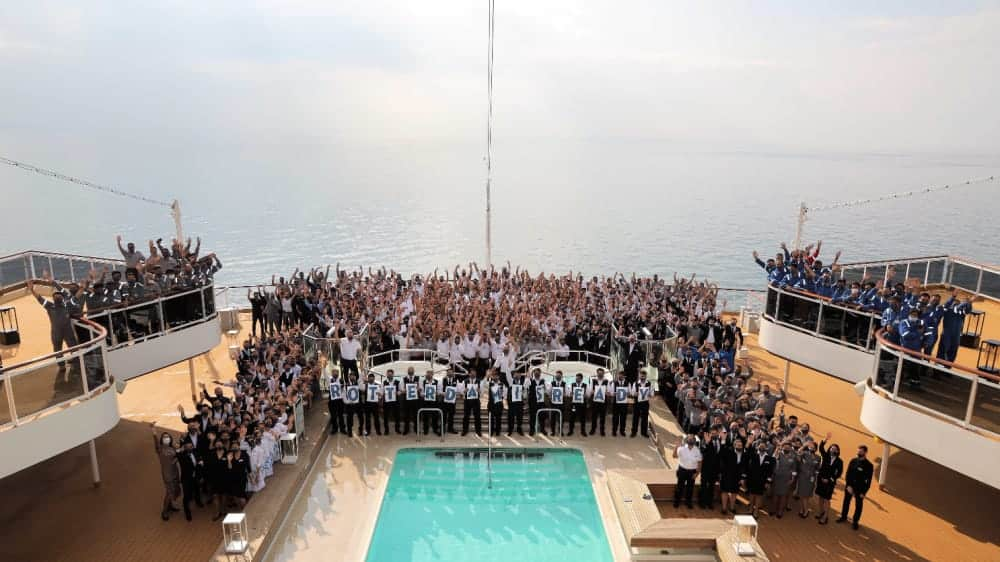 Rotterdam arrived at Amsterdam Monday, and Instagram user @arjo_de_ligt captured Rotterdam docked at sunrise.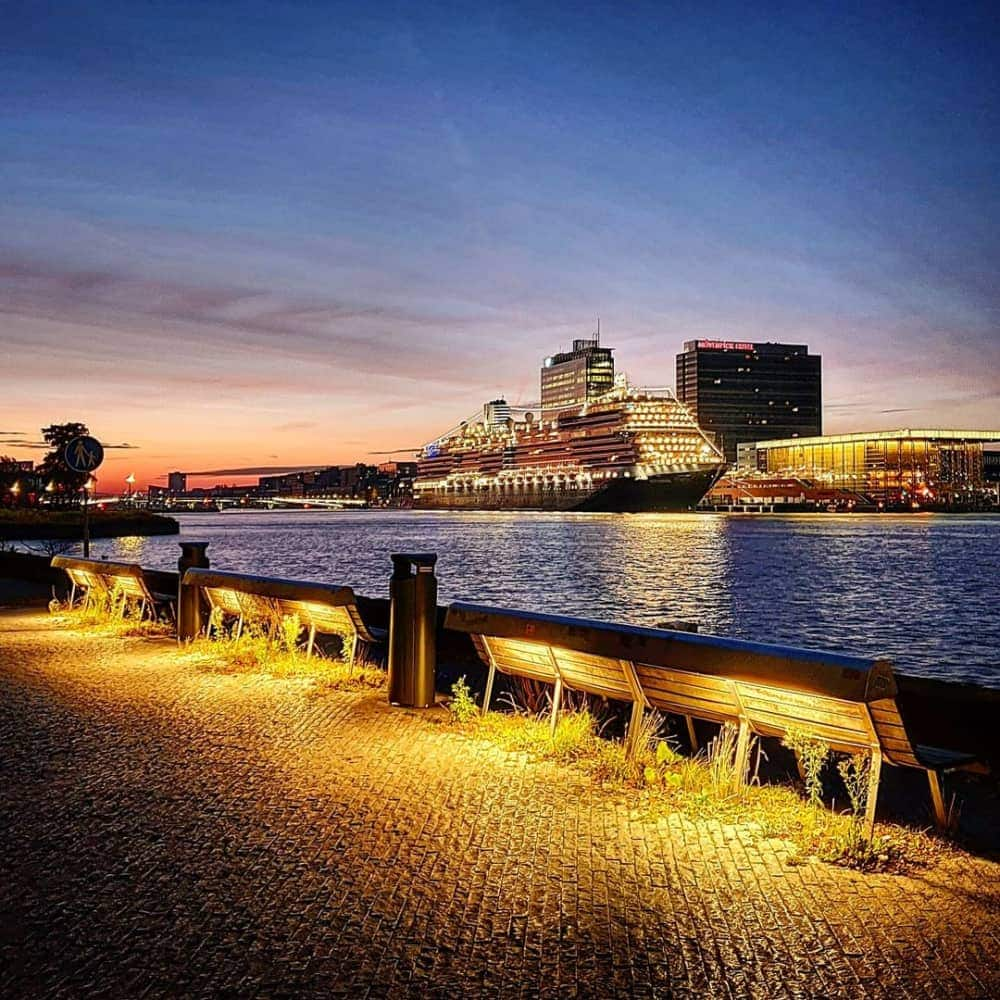 After the crossing to Ft. Lauderdale, Rotterdam will spend the season in the Caribbean. We can't wait to welcome you on board.