Culinary Council Member Jonnie Boer's Top Tips for a Romantic Valentine's Day & Egg Caviar Recipe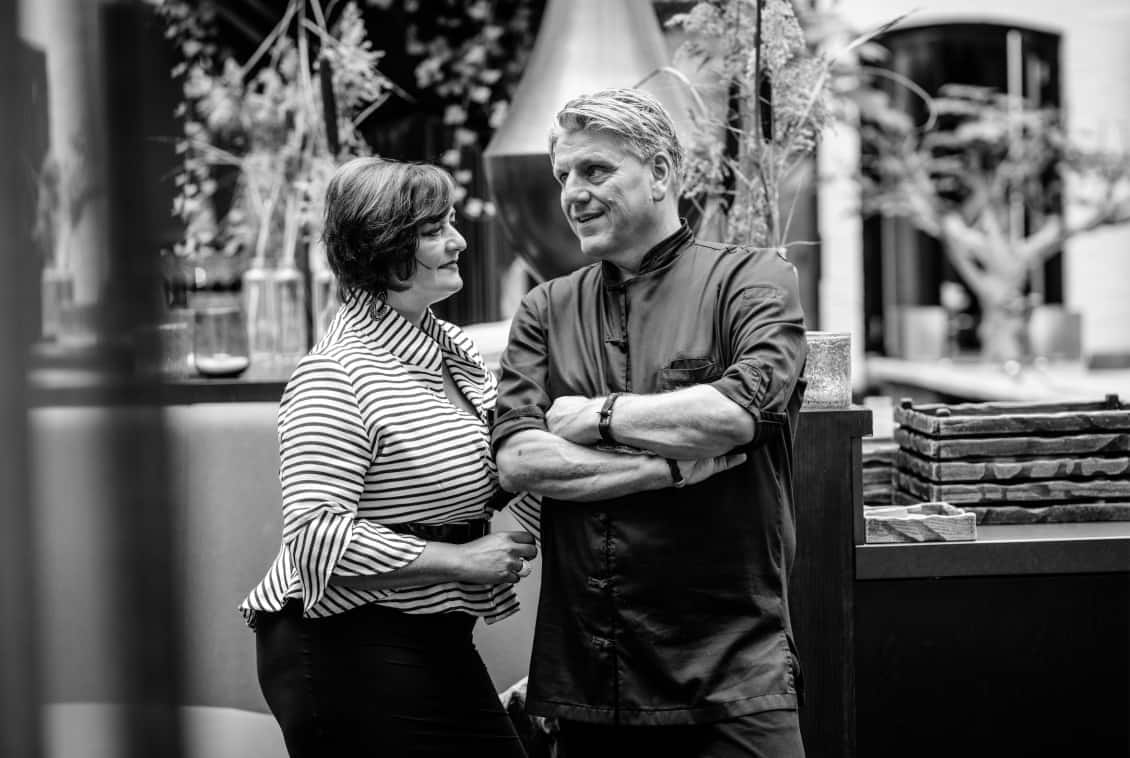 Valentine's Day is just around the corner! How are you going to surprise the love of your live? A romantic dinner for two by candlelight cannot go wrong, right? Since right now it is hard to go out for dinner, it is extra important to show your significant other what skills you have in the kitchen. Holland America Line Culinary Council member Jonnie Boer and his wife, Thérèse, from restaurant De Librije, put together five tips to help you impress your date and have a great night.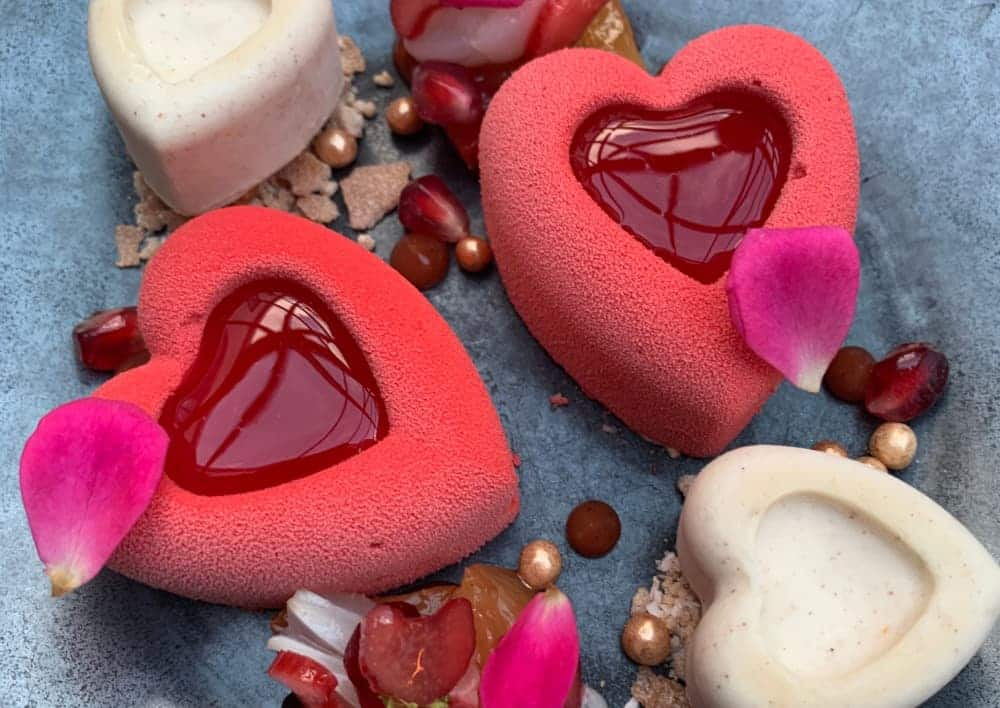 1. Champagne is a great choice to start your night with. For Valentine's Day we recommend a rosé champagne, which is perfect for this romantic occasion. Begin by toasting to a beautiful evening together. Tip! We recommend the Champagne Rosé of Marc Hebrart, as we serve this in our restaurant.
2. Of course, you can go all out with preparing a 10-course menu, but may we suggest a shared dining style dinner? In this way, you can share every dish and it encourages you to really pay attention to each other.
3. Make this night a night you will never forget with a once-in-a-lifetime dish. 'Eitje Kaviaar' is the ideal dish to impress your date and a classic within De Librije. You can find the recipe below.
4. Make sure the table setting is totally prepared for a romantic dinner. Light your candles, set your table and dress up nicely. Your date will not only see how much effort you put in, you both also look impeccable.
5. What screams Valentine's Day more than chocolate? Amaze your date with an extraordinary love dessert with white chocolate, rose and lychee. A delicious end to the perfect night together.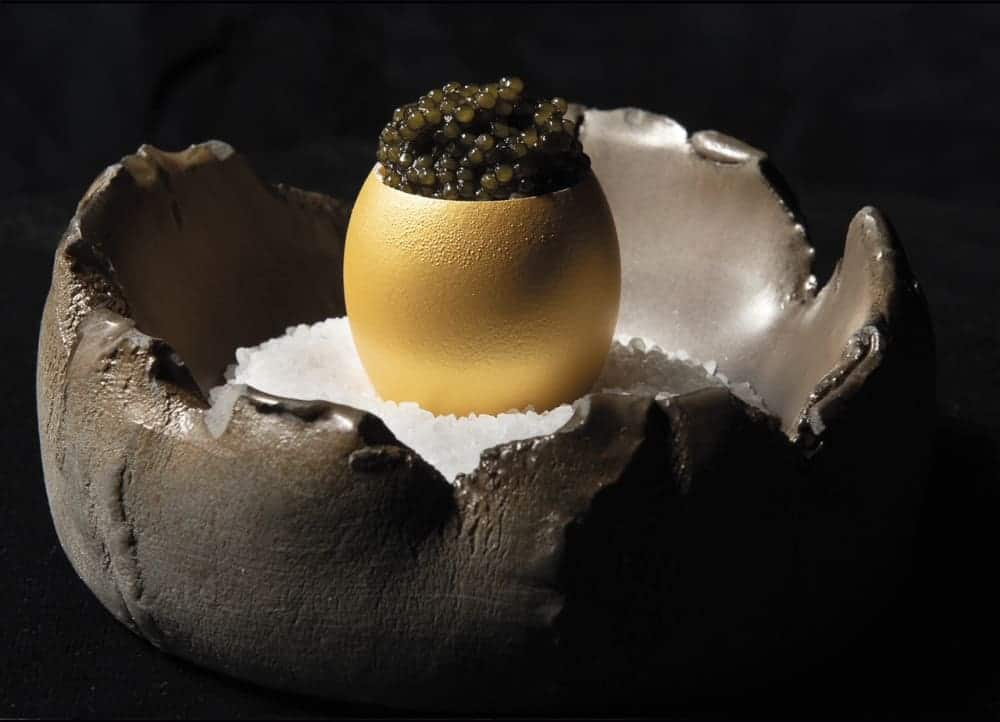 EITJE KAVIAAR RECIPE (Egg Caviar)
Ingredients:
10 grams of caviar
1 egg yolk
1 empty egg shell
1 potato
4 strands of chives
25 grams of crème fraiche
Maldon salt
Directions:
Dice the potato and deep fry this in 180-degree oil until they are golden brown. Add a pinch of salt to your taste. Cut your chives in small rings and save both until the end.
Put the entire egg yolk in the empty egg shell and add a pinch of Maldon salt. Put the egg shell in a small pan with a paper towel and a small layer of water. Cover this pan with foil and wait until the water cooks. Leave the foil on the pan until the egg yolk is perfectly cooked. At this point you can take out the egg and build the Eitje Kaviaar. Add a layer of potato, a layer of chives and a layer of crème fraiche. Repeat this 3 times in small layers or until the egg is fully stacked. Top it off with the 10 grams of caviar.