New York Event Kicks Off 150th Anniversary Celebrations
On Oct. 26, Rotterdam sailed into New York City near the end of its 150th Anniversary Transatlantic Crossing from Rotterdam, the Netherlands. The voyage was the start of Holland America Line's yearlong celebration of its founding 150 years ago on April 18, 1873. The crossing, which departed Oct. 15, left exactly 150 years to the day that the cruise line's first ship, Rotterdam I, set sail on its maiden voyage from Europe to the New World.
During the rare overnight call in New York, an event was held on board that marked Holland America Line's upcoming milestone birthday, honoring the brand's heritage and recognizing the modern cruise line it's become.
Invited guests and dignitaries toured the ship, followed by cocktails, hors d'oeuvres by Culinary Council Members Rudi Sodamin and David Burke, and entertainment in Music Walk. The highlight of the evening was a special presentation in World Stage, which began with Stephen Lean, director of The American Family Immigration History Center at Ellis Island. Holland America Line recently announced a partnership with The Statue of Liberty-Ellis Island Foundation that features on-board video content across the entire fleet produced by an Ellis Island researcher, as well as a curated exhibit launching in 2023 at Ellis Island detailing the brand's historical prominence in bringing one in 10 immigrants from Europe to the United States.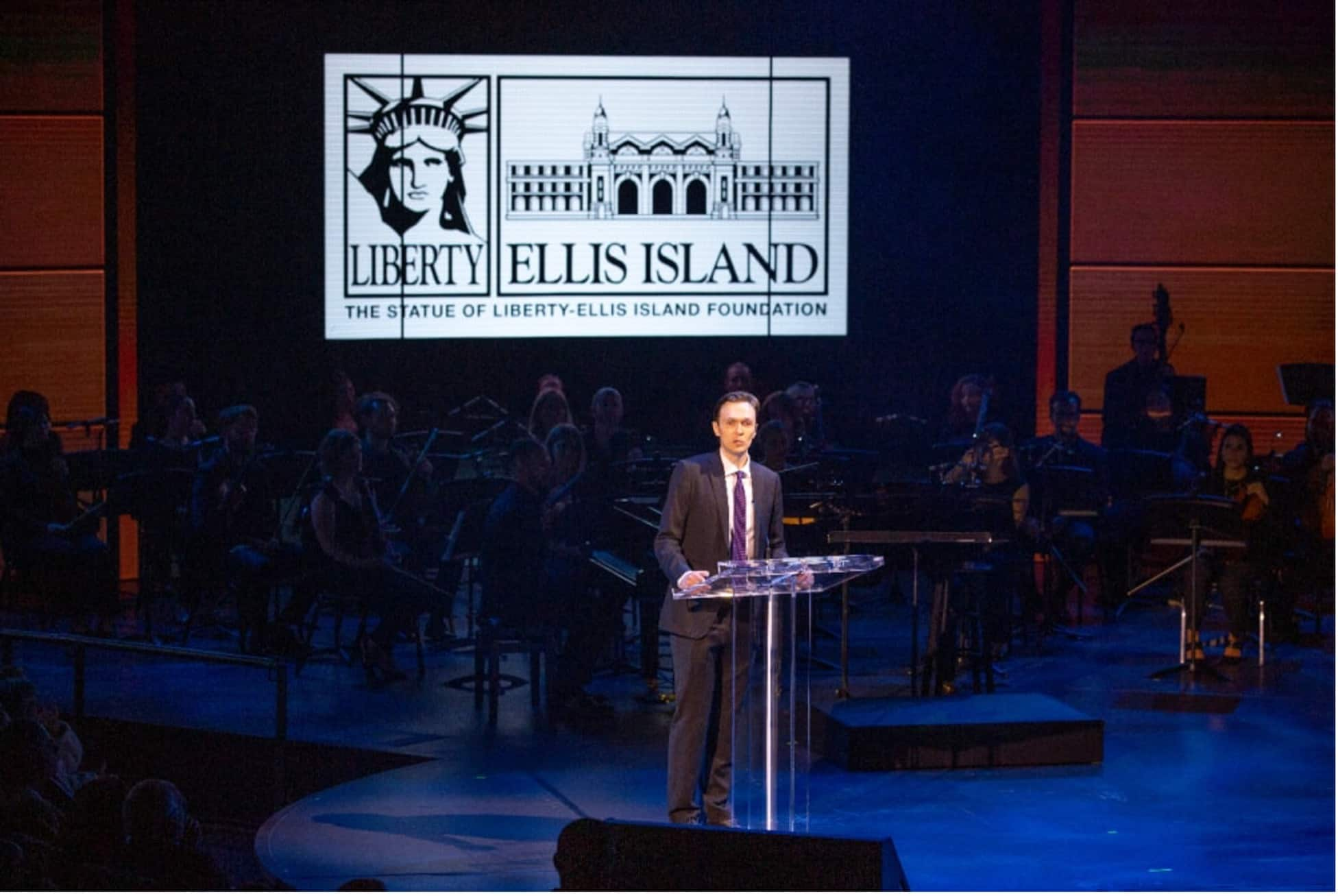 In anticipation of the Ellis Island exhibit, Rotterdam's Captain Werner Timmers was looking forward to taking a closer look at a model of Rotterdam I, which he quickly found out did not exist. In true Captain Timmers-style, he got to work MAKING ship models of Rotterdam I, Rotterdam II and Rotterdam III — all while on board, using scrap wood, toothpicks, broom sticks, chopsticks, hangers and other bits he found on board. He proudly presented these models to Lean during the event and they will be part of the display at Ellis Island.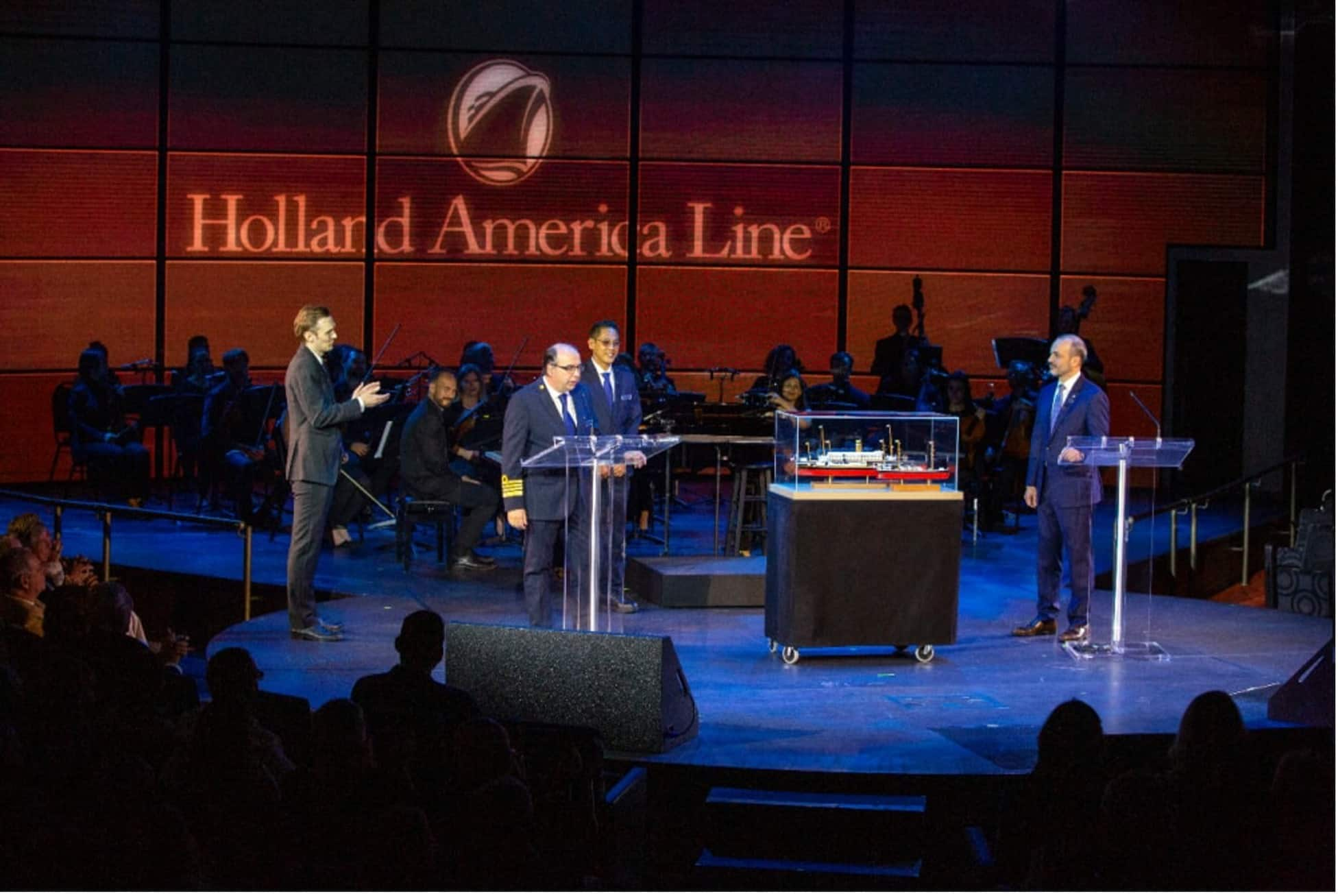 Oct. 26 will always be a memorable day in New York City, as it was proclaimed WHAT by Manhattan Borough President Mark Levine.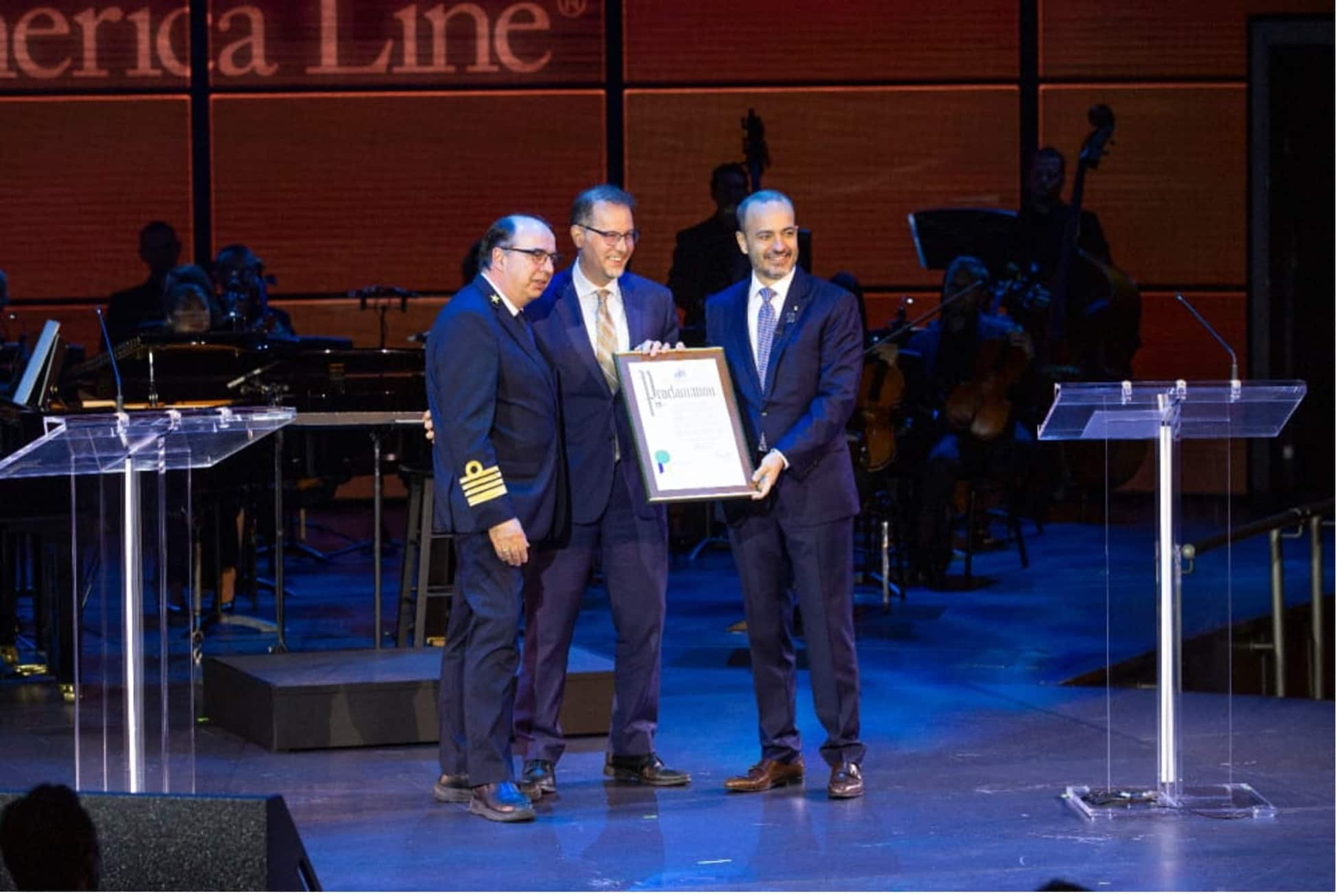 The special presentation in World Stage concluded with an incredible performance of a musical piece by Emmy Award-winning producer and Emmy-nominated composer Steven Schoenberg, written exclusively for Holland America Line's anniversary to accompany a special short film about the cruise line's journey. The composition was performed by a 25-piece ensemble of former Holland America Line's Lincoln Center Stage musicians.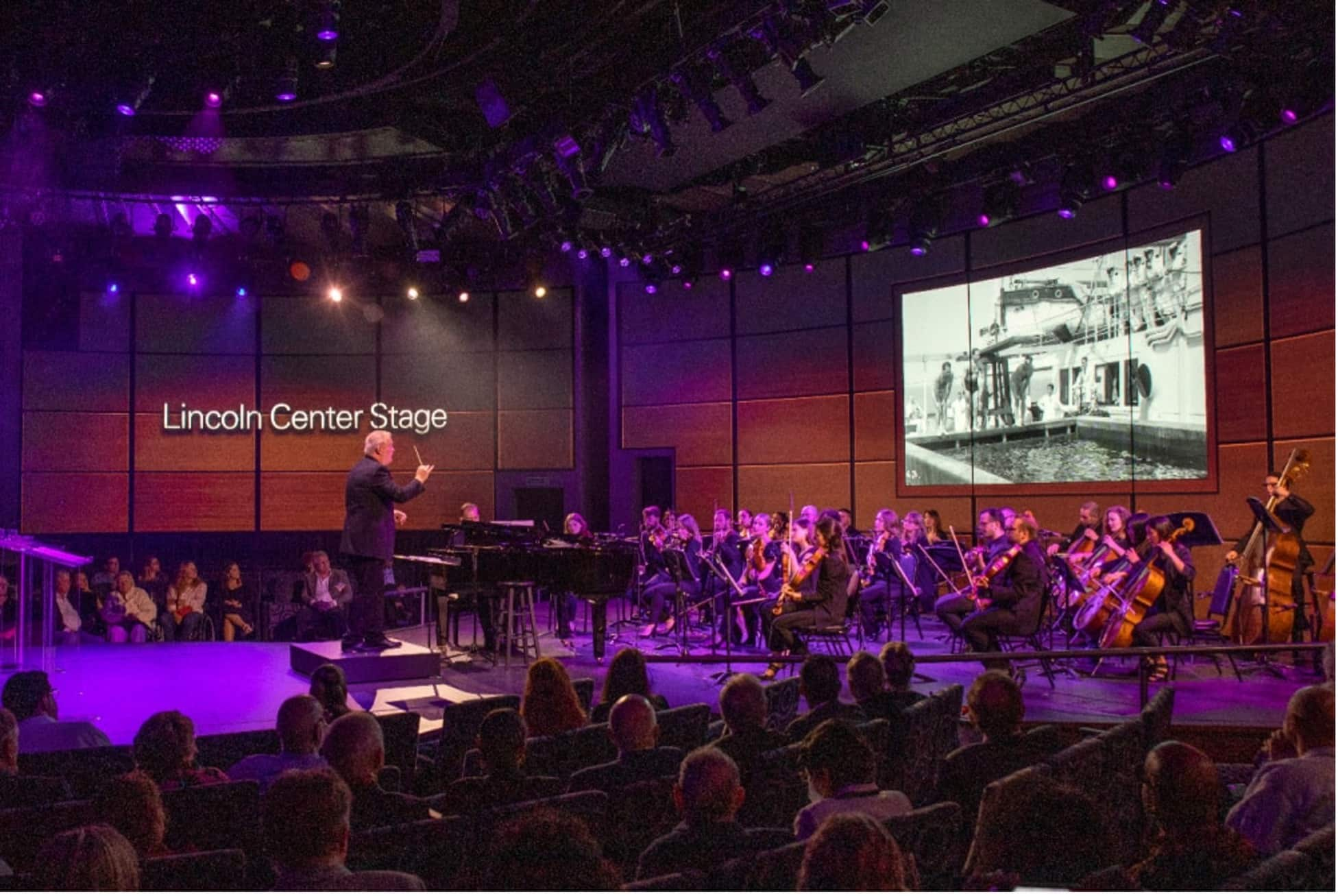 Following dinner, guests were invited to stay on board to enjoy the ship's nightlife and a Chocolate Surprise Parade with treats by Culinary Council Member Jacques Torres before heading out. It was a memorable night for all in attendance.