Gus Antorcha Named President of Holland America Line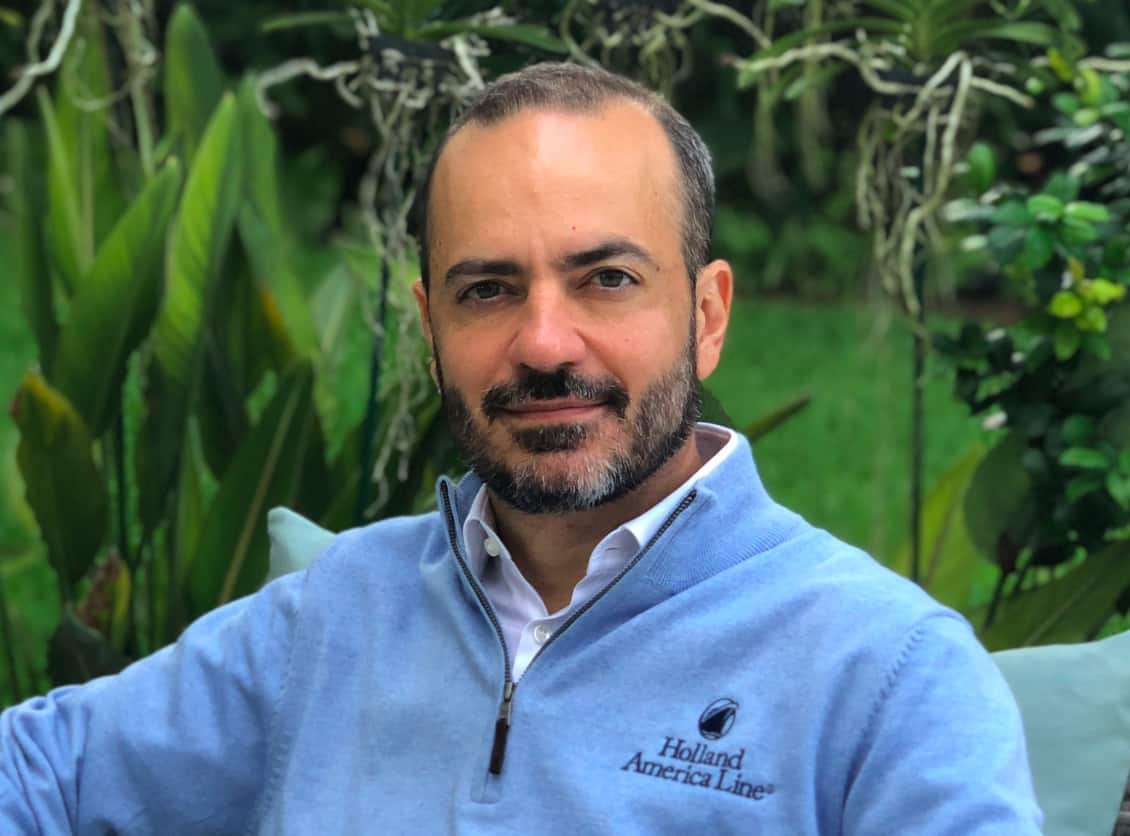 Holland America Line announced today the appointment of Gustavo (Gus) Antorcha as president of the cruise line. Antorcha joins the company effective immediately from sister brand Carnival Cruise Line, where he has served as chief operating officer.
"We are fortunate to welcome Gus to the Holland America Line team for a new chapter at our brand," said Stein Kruse, Group CEO, Holland America Group and Carnival UK. "His impressive qualifications, boundless energy and passion for the cruise industry will serve us well as we prepare to resume our global operations in the next several months. These are unprecedented times, and his wisdom and competent judgement will ensure Holland America Line's long-term success.

"I've worked with him often during his time at Carnival Cruise Line and know that he brings extensive experience in many disciplines within the cruise and travel business," added Kruse. "Gus always demonstrates strategic vision, fiscal awareness and superior leadership with a keen ability to keep his eye on the end result to ensure success."
Antorcha will lead Holland America Line's sales and marketing, revenue management, deployment and itinerary planning, public relations, guest services operations and strategic planning. He will report to Kruse.
"When you think of longevity and success among global cruise lines today, Holland America Line is arguably among the top, with a proud history of nearly 150 years," said Antorcha. "On each ship, the guest experience attracts cruisers back again and again with the best live music at sea, a culinary program that rivals the best land-based restaurants, and engaging talks and activities that seek to deepen each guest's appreciation of the places they visit.

"I am eager to begin working toward our future with the dedicated and talented people that have been important in establishing the brand's reputation as the go-to cruise line for cultural immersion," noted Antorcha. "Likewise, I look forward to collaborating with our travel advisor community to continue supporting them and helping them build their Holland America Line business."
Most recently, Antorcha was chief operating officer at Carnival Cruise Line where he has worked a combined nine years. He also held positions as executive vice president, guest services, responsible for onboard operations; and senior vice president, guest commerce.
Antorcha first came to Carnival in 2010 from Boston Consulting Group, a global strategy and management consulting firm, where he was a partner and managing director focused on clients in the travel and leisure industries. He graduated magna cum laude with distinction from Duke University and holds an MBA from the Stanford Graduate School of Business.