Signature Recipe: Pinnacle Grill Lobster Mac & Cheese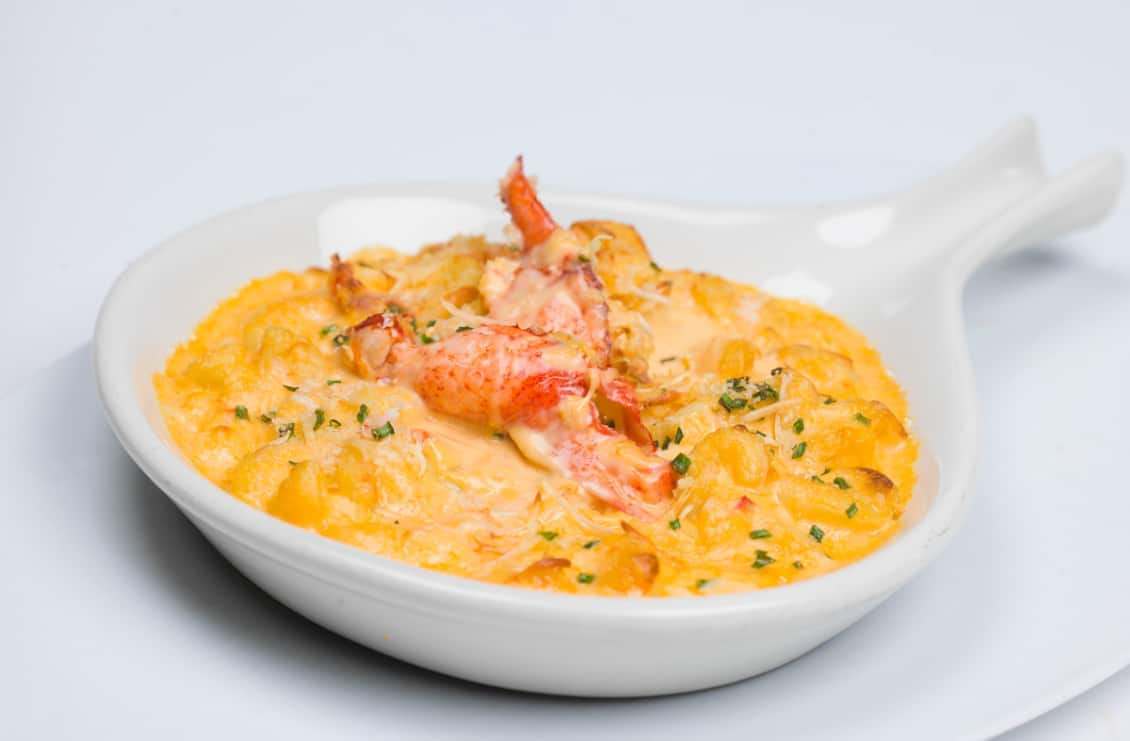 One of the most popular dishes in Pinnacle Grill is the Lobster Mac & Cheese featuring Beecher's Cheese, one of our Seattle-based culinary partners. This perfect pairing melds the creamy goodness of mac & cheese with a bonus of delicious lobster, and now you can bring our kitchen home to yours with the recipe. Whether you prepare it for your main course or as a side dish to share, we're sure this recipe will become a household regular.
INGREDIENTS
6 ounces penne pasta
8 ounces Beecher's Flagship cheese, grated (about 2 cups)
2 ounces Beecher's Just Jack cheese, grated (about 1/2 cup)
1 1/2 cups milk
2 tablespoons plus 2 teaspoons all-purpose flour
2 tablespoons unsalted butter
1/4 teaspoon Kosher salt
1/4 teaspoon chili powder
Pinch garlic powder
Precooked lobster tail
INSTRUCTIONS
1. Preheat oven to 350˚F.
2. Cook penne 2 minutes less than package directions. Rinse in cold water and set aside.
3. Melt butter in a heavy bottomed saucepan over medium heat. Whisk in flour. Continue whisking and cook for 2 minutes. Slowly add milk while whisking. Cook until sauce thickens, about 10 minutes, stirring frequently. Remove from heat.
4. Add 1 3/4 cups Flagship cheese, 1/4 cup Just Jack cheese, salt, chili powder and garlic powder. Stir until cheese is melted and all ingredients are incorporated, about 3 minutes.
5. Combine pasta and sauce in a large bowl and mix carefully. Chop the lobster tail into bite-size pieces and gently toss into the Mac & Cheese mixture. Then, scrape into an 8-inch baking dish. Sprinkle with remaining cheese and chili powder.
6. Bake, uncovered, for 20 minutes. Let Mac & Cheese sit for 5 minutes before serving.
Enjoy!