Koningsdam Kicks Off West Coast Cruises and Makes First Call at Catalina Island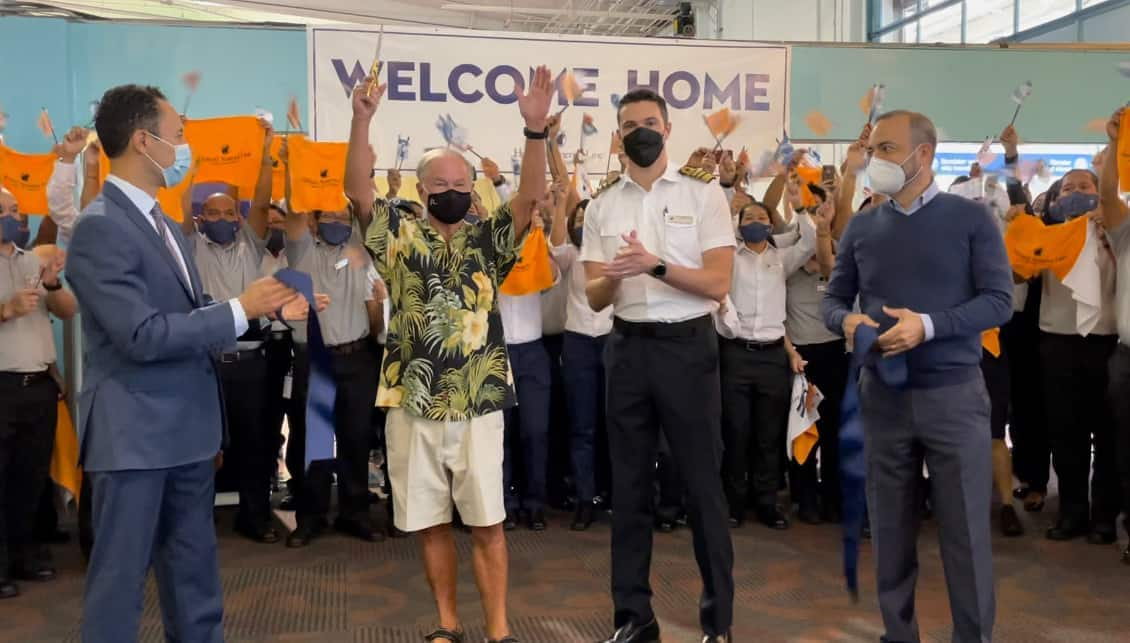 On Sunday, Oct. 10, waving flags, cheering team members and a "Welcome Home" sign greeted guests as they joined Koningsdam at the Port of San Diego for our first West Coast departure since the start of the industry-wide pause. Koningsdam is the largest Holland America Line ship to be sailing from the West Coast, and she will spend the season through April 2022 on cruises to the California Coast and Mexico.
Surrounded by Holland America Line President Gus Antorcha and Captain Steve MacBeath, Mariner Jeff had the honor of cutting the ribbon to welcome guests on board.
Brand Ambassador Seth Wayne is on board and sent in some snaps from his first visit to Catalina Island. The island's distinctive landscape a mix of mountains, canyons, beaches and coves — is mostly undeveloped outside the charming port town of Avalon. Here you'll find a beach community with a Mediterranean flair reminiscent of a quieter time.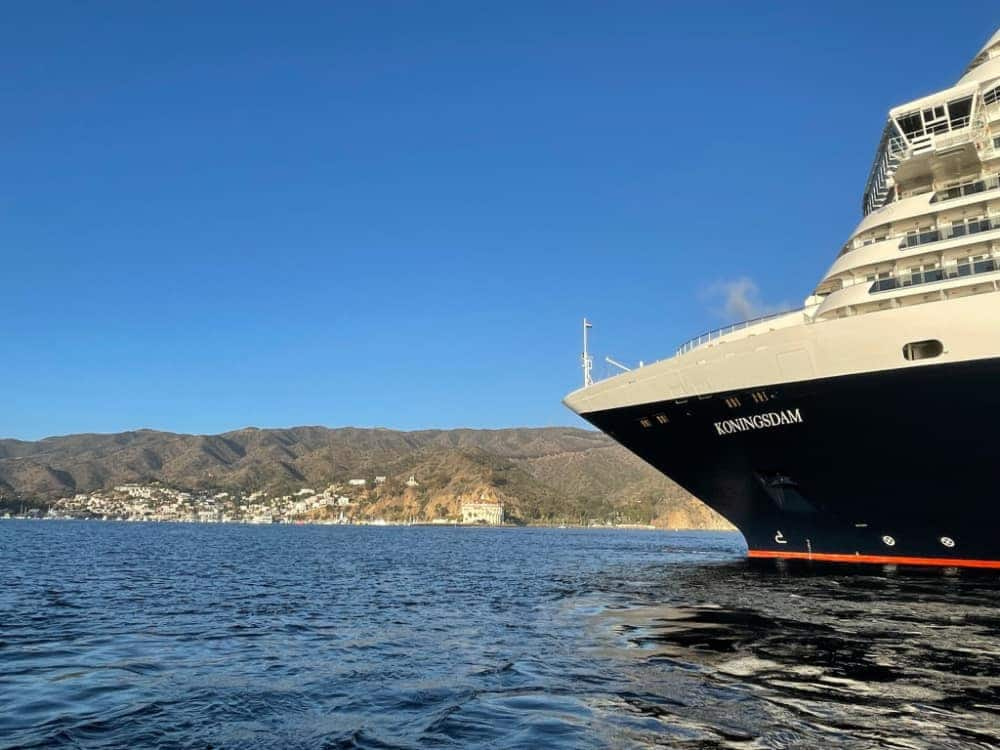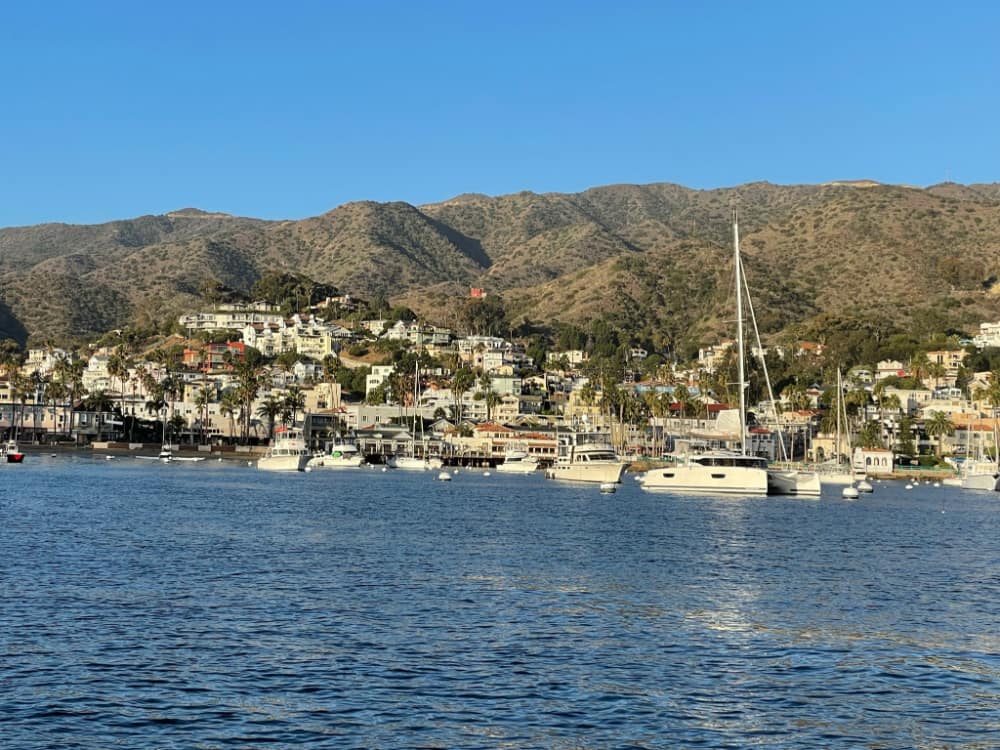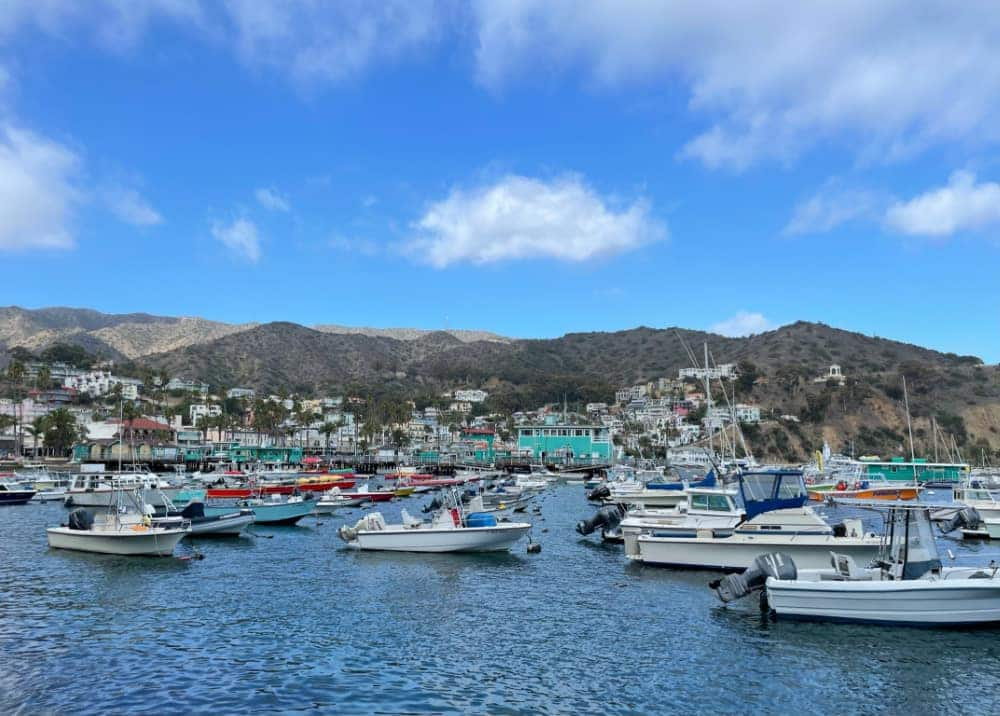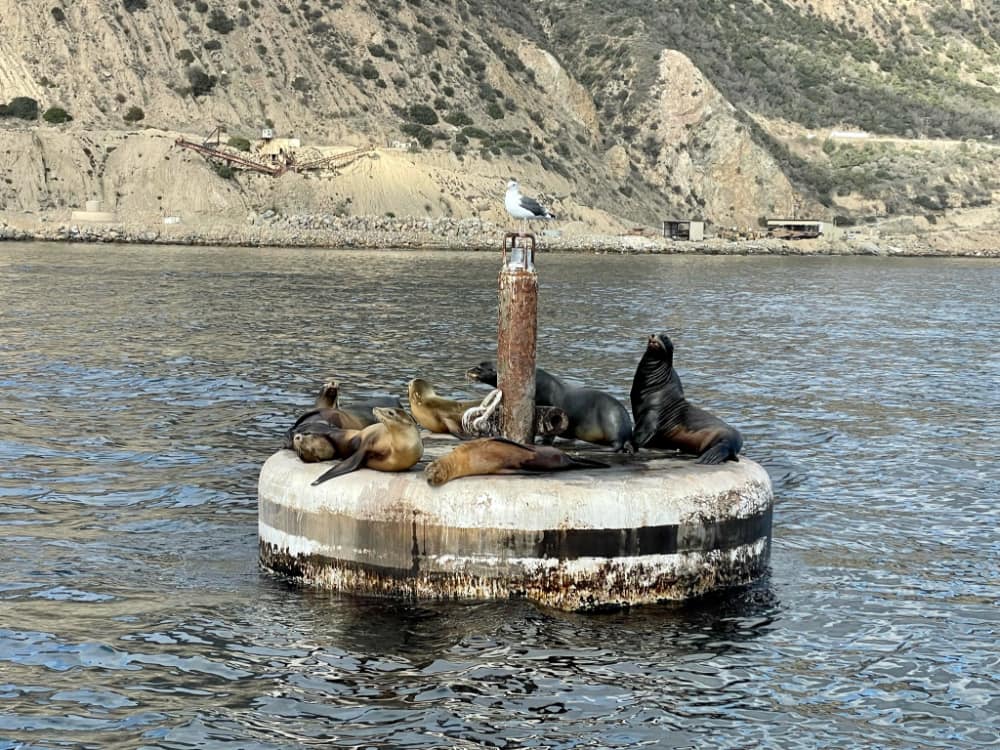 You can explore Avalon in a few hours, as nearly everything is concentrated in a few blocks. That leaves the afternoon for exploring the rest of the island. Purchased in 1919 by William Wrigley, Jr., the chewing-gum magnate, Santa Catalina Island (to use its full name) once served as the spring training ground for the Chicago Cubs baseball team. Today most of the island is owned by the Catalina Island Conservancy, which works hard to preserve its flora and fauna, from Catalina Island foxes to the bald eagles flying overhead and the schools of bright orange Garibaldi fish swimming in the bay.
If you'd like to visit Catalina Island and Avalon, check out our California Coast cruises.