Sea of Glamour: Guest Spotlight on Kandes Bregman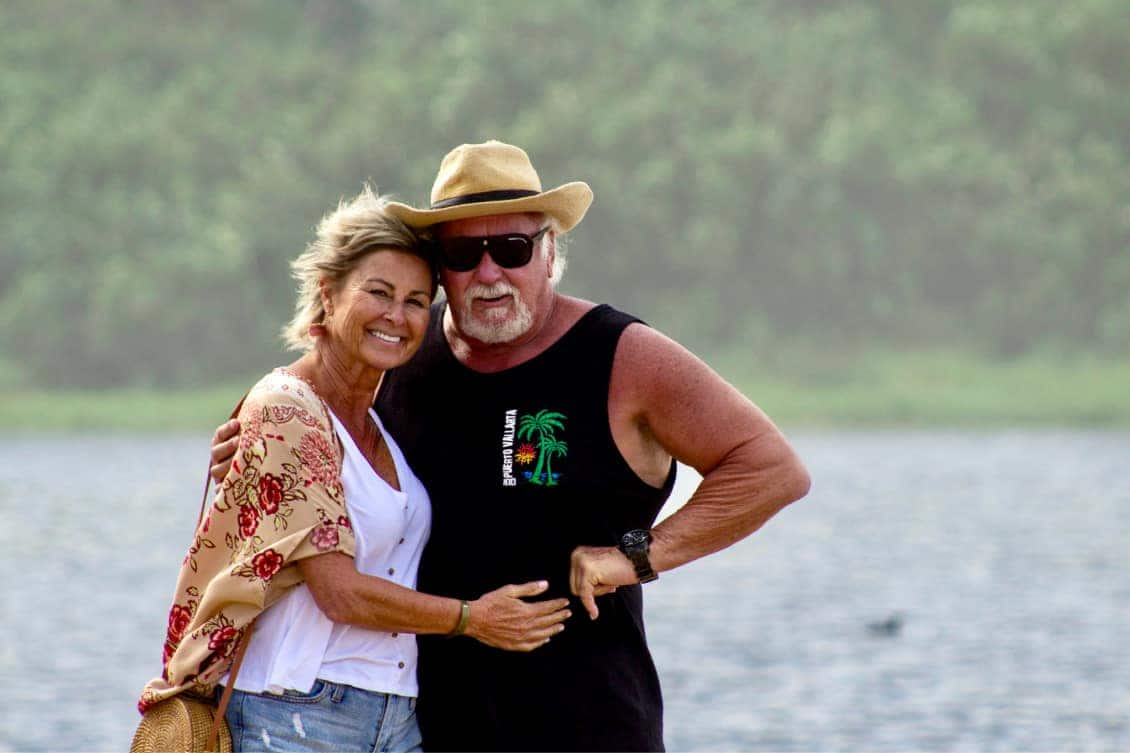 Paul Thornton, author of "The Joy of Cruising", has a new book out called "Cruising Interrupted", and in it he features Holland America Line guest Kandes Bregman. Paul and Kandes have granted us permission to share an excerpt of Kandes' chapter to give a glimpse into her passion for cruising and Holland America Line. Enjoy the segment, and then be sure to check out Paul's books.
When you go to the Holland America Line (HAL) homepage, there should be a photo of Kandes Bregman. I am not implying Kandes is HAL's most prolific cruiser, or biggest fan, but she would be a good personification of the joy of cruising on Holland America Line. First, from a sheer quantitative perspective: Kandes has cruised virtually all of her 90 cruises on HAL, visiting 76 countries in six continents and spending the equivalent of three years of her life at sea with HAL. (All the more remarkable given that Kandes has been cruising with HAL for less than 20 years.) And, while perhaps there are those out there who exist, it is hard to imagine someone who is more of an ambassador for HAL. Over 100 referrals of cruisers booked and sailed on HAL, several of whom are now four and five star Mariners—HAL's customer loyalty program. And, Kandes has created and cultivated a website and blog, Sea of Glamour, dedicated to all things HAL.
After researching Kandes and reviewing Sea of Glamour, I opened up my interview with Kandes by stating facetiously, "You should be in a Holland America Line advertisement!" Kandes responded, "Well, I was…."
Kandes was born in Seattle, Washington, lived in Saratoga, California, and spent a portion of her life in Cary, North Carolina before settling in Scottsdale, Arizona where she lives with her husband of 40 years, Cor, who is originally from the Netherlands. Kandes and Cor have three children, one of whom recently got married on, surprise, a HAL cruise.
As a marketing communications executive for technology companies for over 25 years, Kandes traveled for business throughout the United States, visiting most of the states, as well as parts of Europe. "During that time I traveled extensively for work and traveling monthly became part of who I am." Cor was a corporate executive when Kandes met him and later a real estate brokerage and investment entrepreneur, and also traveled quite a bit professionally.
Cor was born in the Netherlands; thus Kandes and Cor's affinity for HAL. However, HAL wasn't their introduction to cruising. Kandes' introduction to cruising was in December 1998 on Royal Caribbean Grandeur of the Seas. "It was our first cruise; it was a President's Club event for the company I worked for. I was Vice President-Marketing, and I hosted the trip. The President's Club was a sales incentive for the company's sales force where the top sales people were awarded a weeklong cruise with senior management for reaching certain objectives for the year. For me, because I did corporate events and meetings, it was a work week."
So unlike many first time cruisers, Kandes didn't take to cruising right away. "It was fun, but I didn't think I would ever go on a cruise again." If only she knew….
Kandes second cruise, in January 2002, was her introduction to Holland American Line, and she never looked back. Their Dutch travel agents invited Kandes and Cor to join them along with their children and grandchildren for their 40th anniversary celebration cruise to the Caribbean aboard HAL Veendam. Cor had first come to the United States as a foreign exchange student, and the travel agents operated the agency that Cor used to arrange travel between the States and home. "Because my husband is from the Netherlands, they wanted us to experience the ship heritage, culture, artwork, food and customs."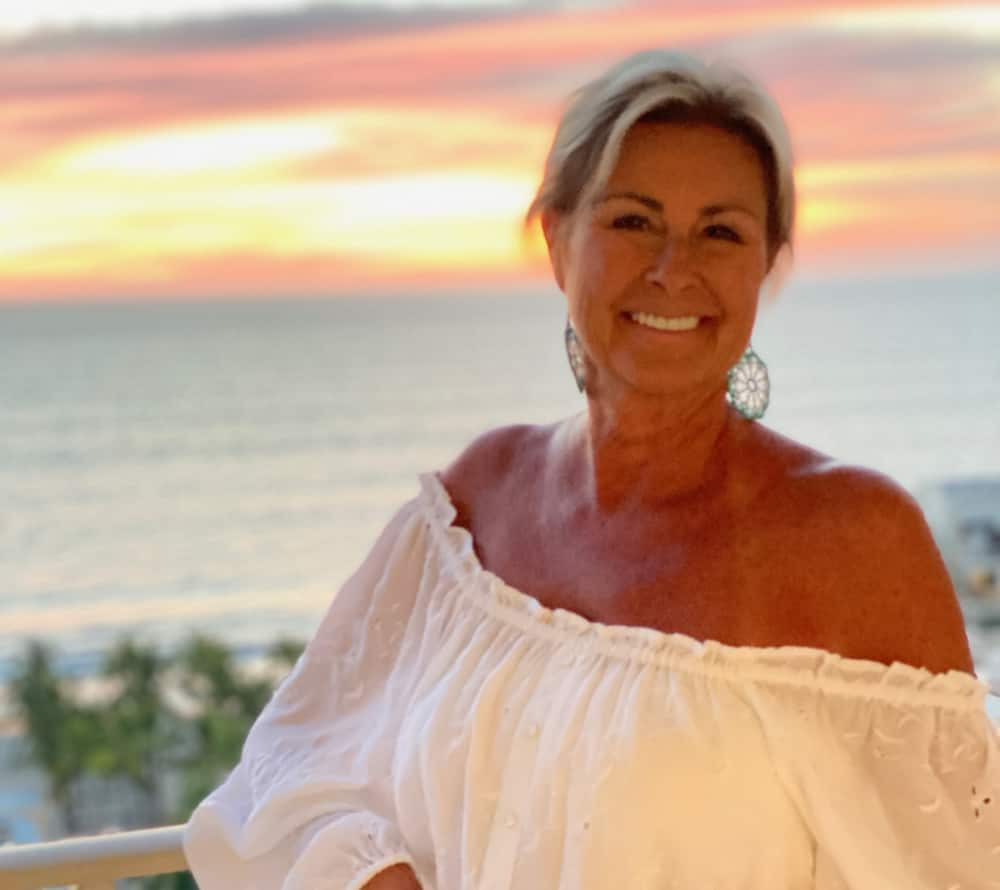 Unlike her first cruise, The Veendam resonated with Kandes. "Our friends who invited us owned a chain of travel agencies, and when they took us on a cruise it was more fun because they are travel agents, it was vacation as opposed to work, and I had my family with me. So it was different. And it was a Dutch cruise line which was my husband's heritage. So, they made a special arrangement where they had a big table every night for the group, they arranged excursions, we went to the shows; our hosts made sure that we got the full value out of that cruise."
Now Kandes was hooked! I said, "It sounds like that second cruise left an impression on you." Kandes responded, "Yes! We said we are going to do this again. Soon!" And they did, later in that same year. That began a series of cruises — some just Kandes and Cor, and many with their children — all on HAL. After that first Royal Caribbean cruise, Kandes never cruised on a cruise line other than HAL…
…"The turning-point of my life was when we had the opportunity to take a 50-day cruise in November/December 2005 on HAL Statendam from San Diego to Sydney, Australia. It was a dream cruise, a once in a life-time event. We met other professional couples that shared our same interest. There were a lot of sea days and we had dinners, parties and lived the life."
I asked Kandes what the circumstances were surrounding the 50-day Statendam cruise; I was curious about her referring to it as "an opportunity."
"We were working; both had careers and were working all the time, and we had kids in school. So, the only time we could cruise was Christmas, New Years, and Spring Break. The corporation I was working for … we were selling the company. We had done all the work and now were in what the corporate world refers to as the quiet period. [Technically, the period as regulated by securities laws that prohibits corporations from divulging certain information to the public.] There's nothing I could do — can't do an advertising campaign, no marketing, no press releases, nothing. I'm a Vice President of Marketing and I couldn't carry out marketing. So, there was nothing for me to do. I'm the person that works all the time. I love my work; I am always working; I never took time off. So I asked if I could take my unused vacation. I had all this vacation accrued because I never took off, I took it to go on this 50-day cruise."…
…A few weeks after the cruise, Kandes left the corporate world.
*****
Kandes' children are adults now. They are committed HAL cruisers — they are all HAL Mariners, each having attained 100 sea days before they were out of high school. For one, Kara, Kandes' middle child, HAL will forever be a part of her life and not just because of the indelible memories of spring break cruises and Christmas and New Years cruises and "growing up HAL."
In October 2018, Kara was married on a Mexican Riviera cruise on the bow of HAL Eurodam. That wasn't quite the original plan though. Kandes had planned for over a year a storybook destination wedding for Kara with the ceremony for 40 guests at a stop at Puerto Vallarta. However, Hurricane Willa, which peaked as a Category 5 hurricane with winds of 160 mph caused Eurodam to be diverted and bypass Puerto Vallarta.
"We were on the Eurodam with our whole family; we had this big group with us. We had a near tragedy of the whole itinerary being changed and the wedding ceremony in Puerto Vallarta being cancelled, and Holland America was unbelievable in what they did to correct the problem or handle the situation. I had a binder with every detail of what we had planned to do on land, and HAL reproduced the whole ceremony down to the programs on each seat, flowers and music, on the ship. And it was beautiful."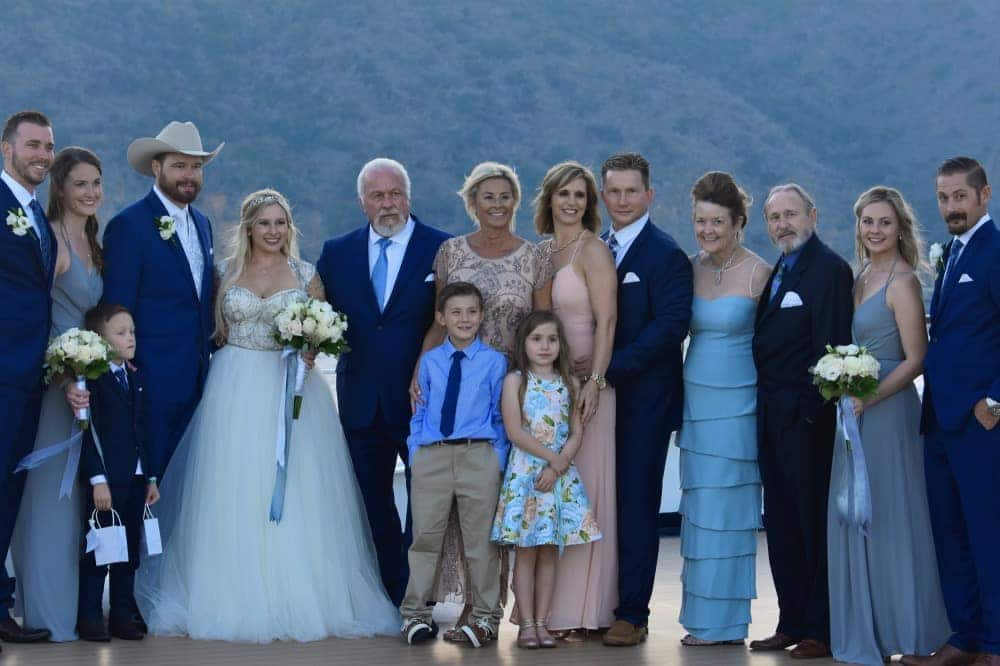 As a result of an amazing effort by the Eurodam officers and crew, Kandes, Cor and the newlyweds, Mr. and Mrs. Guerry, and guests experienced a fairytale wedding. A post about the wedding is on the HAL blog at Hollandamerica.com/blog.
*****
A year ago Kandes created Sea of Glamour. The name of her blog combines Kandes' love of the sea with hints of her past life as a beauty pageant winner. She is the former Mrs. Southwest for the Mrs. Globe organization. Kandes likes glamour and feels it fits in well with cruising and traveling — thus the name, Sea of Glamour. She notes that more importantly through her past life in pageants she worked with some important causes and is the spokesperson for a charitable organization called Women In Need. I asked Kandes about her motivation for starting Sea of Glamour. She told me, "People who were first-time cruisers were asking me: 'Where do you like to go? What were your best trips?' They know that I cruise all the time so it was natural they would ask me those kinds of questions. Then they booked their cruise and they want to know what each of the ports is like: 'What do you wear? What do you do? How does it all work?' So, I started a blog. And then I added Instagram because I wanted to post fabulous pictures from great places."
Kandes is happy with the blog and Instagram and is pleasantly surprised at how many followers she has garnered already. She laments that with the cruise lockdown she has little to post right now.
Thank you to Paul for allowing us to run a portion of the chapter. Be sure to check out his book and read more about Kandes on her blog.