Recipe: Two Tips for the Perfect Mac & Cheese from Beecher's Cheese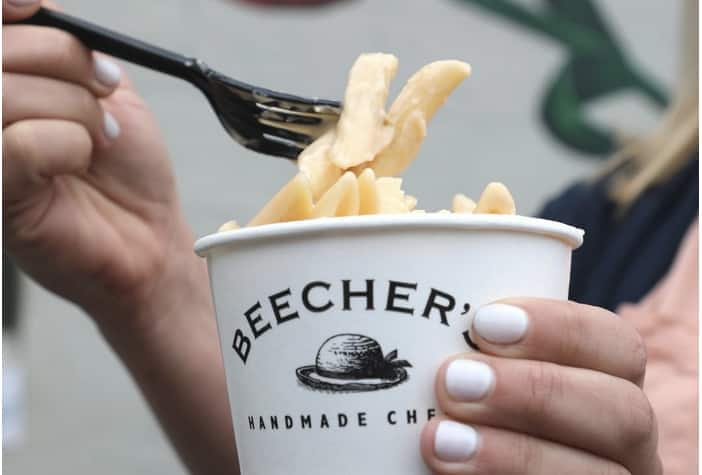 Holland America Line is proudly headquartered in Seattle, and we have many partners that come from our hometown. One of our local culinary partners is Beecher's Cheese, located in heart of Seattle's historic Pike Place Market. Recently, Brand Ambassador Seth Wayne visited Beecher's Cheese and spoke with founder Kurt Beecher, who gave him key tips on how to make the perfect Mac & Cheese.
Watch the video to and then follow Beecher's Mac & Cheese recipe below.
BEECHER'S "WORLD'S BEST" MAC & CHEESE
Serves 4
Ingredients:
6 ounces penne pasta
8 ounces Flagship cheese, grated (about 2 cups)
1-1/2 cups milk
2 tablespoons plus 2 teaspoons all-purpose flour
2 tablespoons unsalted butter
2 ounces Just Jack cheese, grated (about 1/2 cup)
1/4 teaspoon Kosher salt
1/4 teaspoon chili powder
Pinch garlic powder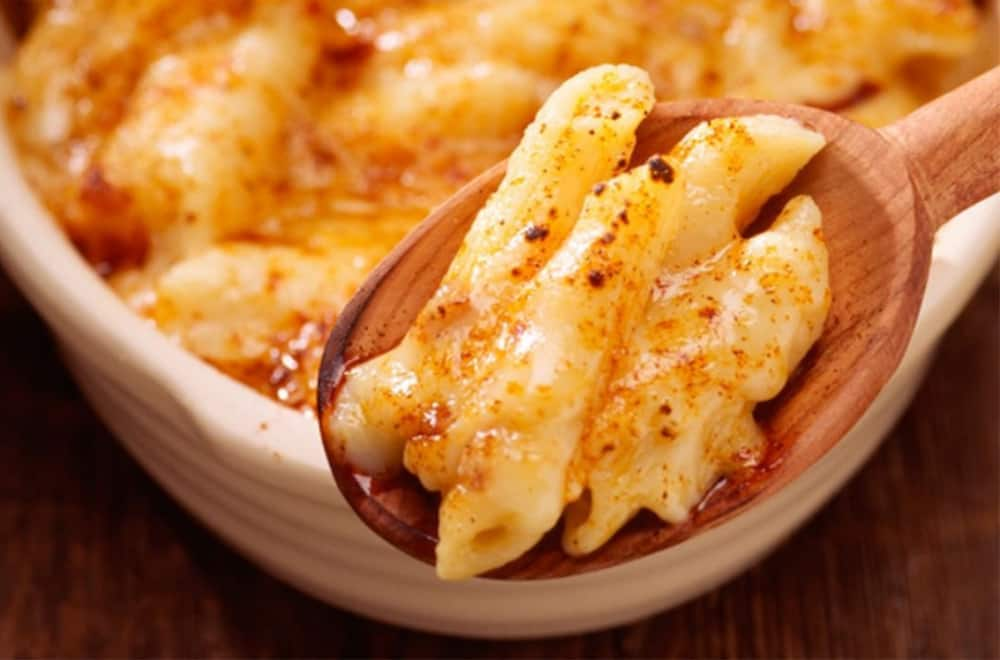 Preparation:
1. Preheat oven to 350˚F.
2. Cook penne 2 minutes less than package directions. Rinse in cold water and set aside.
3. Melt butter in a heavy bottomed saucepan over medium heat. Whisk in flour. Continue whisking and cook for 2 minutes. Slowly add milk while whisking. Cook until sauce thickens, about 10 minutes, stirring frequently. Remove from heat.
4. Add 1-3/4 cups Flagship cheese, 1/4 cup Just Jack cheese, salt, 1/4 tsp chili powder, and garlic powder. Stir until cheese is melted and all ingredients are incorporated, about 3 minutes.
5. Combine pasta and sauce in a large bowl and mix carefully. Scrape into an 8-inch baking dish. Sprinkle with remaining cheese and chili powder.
6. Bake, uncovered, for 20 minutes. Let Mac & Cheese sit for 5 minutes before serving.
Enjoy!