Oia: A Special Greek Locale You Can Visit from Santorini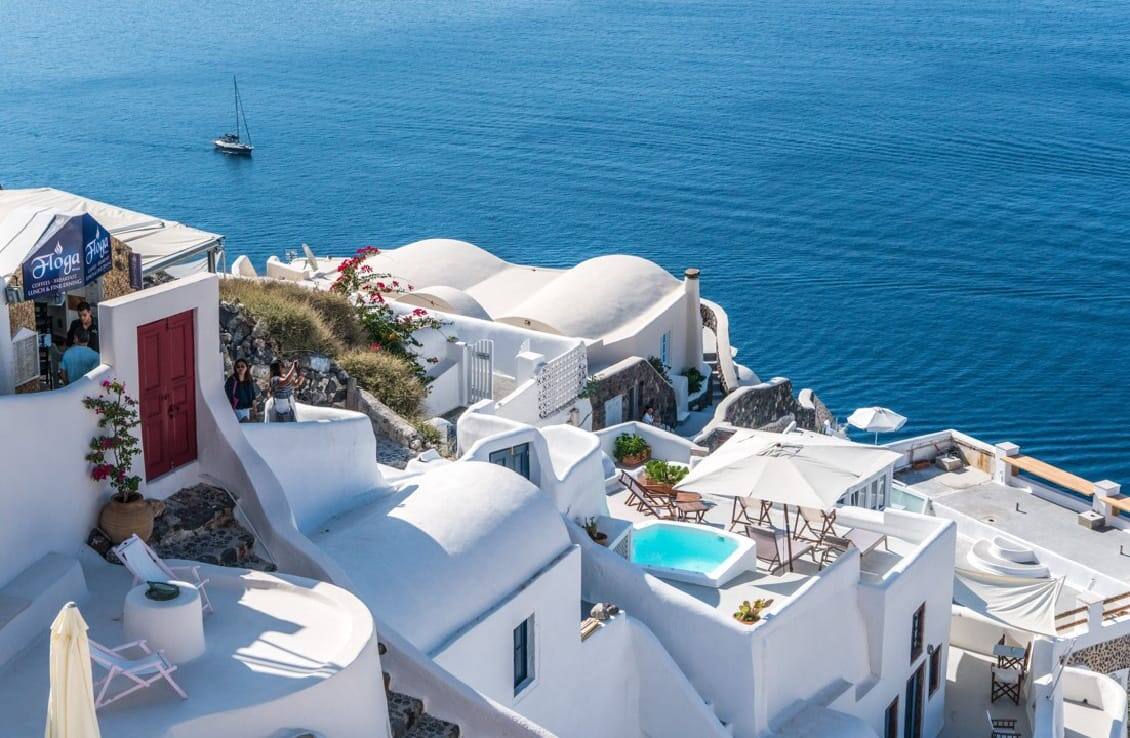 In my 44 years with Holland America Line, I have been asked numerous times where is my favorite place to visit. Although there are a few, one at the top of the list is Greece. The whole experience — from the extraordinary culture and antiquities to the people, cuisine and remarkable architecture — is overwhelming.
One of the magical Greek ports on our upcoming itineraries is Santorini. Once you go ashore, there is a hidden gem just a 25-minute taxi ride away. The town of Oia is an artisan community that is less crowded than Santorini with breathtaking views of the Aegean Sea and surrounding islands. The town drapes over the cliffs like a wedding veil. One of the other beauties of the town is the absence of roads. Cobblestone streets wind throughout the town with art shops, restaurants and coffee shops luring you to pop inside.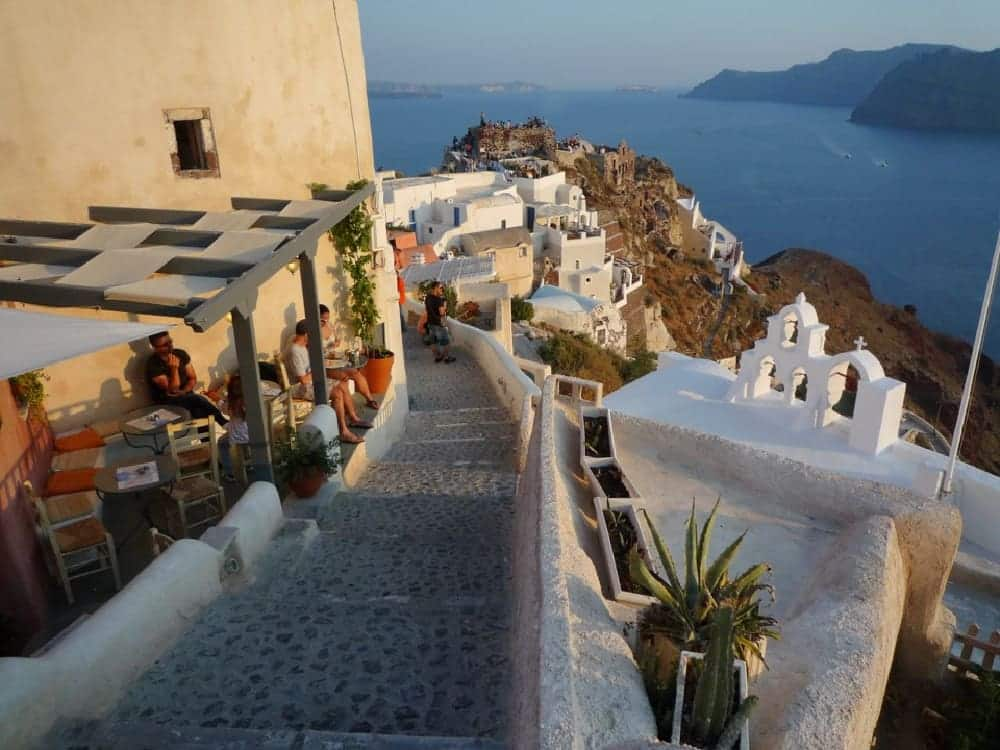 Oia is white-washed in the traditional blue and white Greek colors, gleaming and pristine. One cannot help but to be an amazing photographer in Oia with the beauty that surrounds.
I mentioned that I love the cuisine of Greece, which is not only delicious but remarkably healthy. My favorite restaurant in Oia is called Ambrosia. A leisurely lunch there is a must, with a view second to none! The menu has a wide selection of Aegean Sea delicacies. I inevitably gravitate to the Fresh Shi Drum Fillet served with celery root puree, fresh thyme in capers and lemon sauce.
My recommendation is visit this extraordinary country and see for yourself what makes travelers go back over and over again. We look forward to welcoming you onboard a Holland America Line ship in the very near future!