What to Pack for Europe: Comfort is Key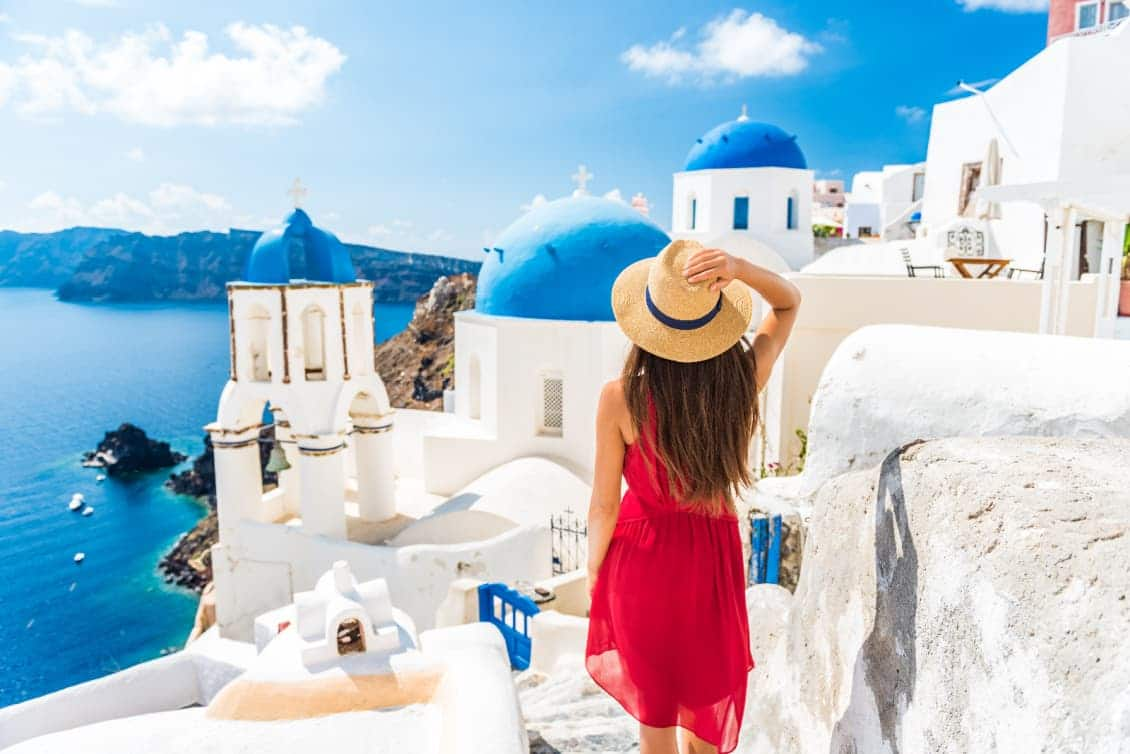 Europe takes fashion seriously, but that doesn't mean you have to lug five suitcases across the ocean or teeter around on cobblestones in the world's most uncomfortable shoes. Our packing list for Europe helps you pack smart, so you'll be comfortable and stylish on cruise excursions. As our Europe cruises are a week or longer, start with a large suitcase and roll your clothes and use packing cubes to keep everything organized. And bring a carry-on and/or a backpack, so you can have some items on hand.
Europe is a large continent and your Europe packing list will vary depending on the region and time of year. The Mediterranean is known for hot, dry summers with July temps climbing to the high 80s and 90s. Aim for soft, light-colored fabrics and sun protection for beachcombing and walking ruins. Northern Europe's summers are on the cooler side with highs in the upper 60s/low 70s. For Northern Europe cruises, forgo the shorts and tanks for hooded rainproof layers and light sweaters that you can remove quickly when the sun comes out. Yes, even in summer.
Europe is on the dressier side when it comes to dining and theater events. Pack versatile clothing that can go from mornings at the museums to tapas on the terrace with a few tweaks. Above all else, dress for the weather and comfort.
Packing List for Europe: General Day Wear
• Comfortable walking shoes and socks
• Sandals for the beach/pool
• Casual dresses, skirts, pants
• Shorts or chinos (if visiting the Mediterranean)
• T-shirts and tank tops
• Swimsuit and a tunic
• Active wear with moisture-wicking fabrics
• Sunglasses and/or sunhat (summer)
• Maxi skirts or sundresses (summer)
• Cardigans and sweaters (fall & spring)
• Dark-wash jeans (fall & spring)
Northern Europe (Add):
• Fleece and waterproof hooded jacket
• Wool socks and hiking boots
Evening and Dining On Board:
• Long-sleeve tops and sweaters
• Dress pants
• Cocktail dress or formal dress for Galas
• Dress pants, collared shirt, blouses
• Dress shoes
When packing for Europe, check clothing regulations. Modest dress is required at many religious institutions and men and women must cover their arms and legs. Pack a second outfit in a backpack to change into before entering these buildings. If you're visiting the Cinque Terre in Italy or ruins in Greece, you don't wear heels or flipflops. Improper footwear is unsafe for both you and the ancient treasures. Tourists have been fined for not following this rule.
Europe Packing List: Other
• Phone chargers/USB converters
• Adapter for the country/countries you're visiting (if staying in a hotel, we've got you covered on board with both outlets)
• Camera
• Sunscreen
• Daily medication (pack extra) and prescriptions
• Extra pair of glasses or contact prescription
• Travel documentation
• Band-aids, especially the ones for blisters
• Waterbottle
• Money/credit cards
Download translator apps and street maps, so you can find your way around. Refine your packing list for Europe a few days before you leave, when you have a better idea of the weather and the excursions. Remember that with the exception of medication, eye glasses, phones, and travel documents, most items can be purchased in Europe.
Did we miss anything? Tell us your packing "must bring" in the comments!