Top 10 Things to Bring on a Caribbean Cruise
We asked Holland America Line Facebook fans to share their "must-haves" when they go on a cruise. Here are the Top 10 responses, along with some other great ideas and unusual suggestions. Is there something not on these lists that you always bring with you? Let us know in the comments below!
Top 10:
1. Family & Friends: Nearly half of all respondents said that bringing family and friends is top priority when it comes to cruising. Anniversaries, birthday celebrations, family reunions and honeymoons are all great reasons to take a cruise. Whether snorkeling at St. Kitts, kicking back at Half Moon Cay or gathering together for dinner in the Pinnacle Grill, it is precious to make memories with the ones you love.
2. Camera: The best way to record those memories of snorkeling in St. Kitts? A camera of course! Waterproof options are becoming increasingly popular and ensure that not a moment will be missed. Once back onboard, guests can perfect their vacation albums by learning how to take, edit and enhance photos with Holland America Line's Digital Workshop powered by Windows.
3. Sunscreen, Tanning Lotion, Hat, Sunglasses: The Caribbean sun can be hot! Savvy guests say it's important to bring lotion, hats, and sunglasses to protect themselves from the rays. If you forget to bring any of these things with you or want to lighten the load in your luggage, don't forget that they can be purchased in our onboard shops or during a souvenir run ashore.
4. Passport, Tickets, Insurance: Of course you're going to need your passport and tickets! Some cruise-goers choose to add traveler's insurance to their list. The hope is that the trip will go smoothly, but insurance covers forces beyond your control, like loss of job, medical expenses and delayed or lost luggage. If your baggage is lost by the airline, most insurance providers will send it along to the next port, sparing a lot of stress so you can get back to vacation.
5. Cash, Credit Card, Traveler's Checks: There's no need to carry currency onboard Holland America Line because the ships are cashless, but you will need to settle your account at the end of the voyage. And when going ashore, don't forget to bring cash, a credit card or traveler's checks for those souvenirs, a bite to eat or serious shopping. Currency exchange is offered onboard.
6. Swim Suit: Crystal blue waters are impossible to resist, and you may find that you live in your swim suit while cruising the Caribbean! On shore excursions, guests can swim with stingrays and hike through waterfalls. Whether your out on adventure, or lounging on the Lido deck — suit up, because you're going to get wet!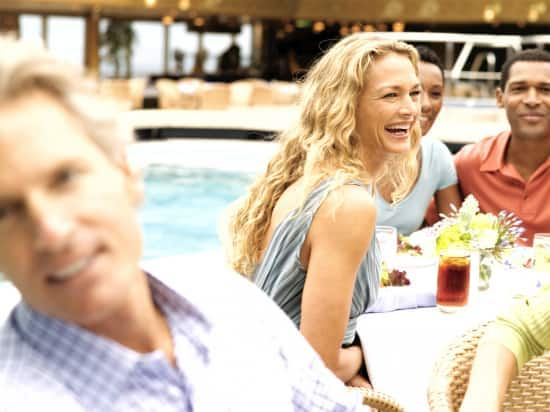 7. Excitement, Smile, Good mood/attitude: Once you've got your family and friends, your swimsuit and your sunscreen, remember to bring your good attitude! A smile and a sense of adventure can take you far. You're on vacation with nothing but time to have fun, relax and enjoy all of the experiences that Holland America Line offers.
8. Luggage/Suitcase: In case you do not want to live in your swim suit, luggage is a must. Cruising offers the fashion-forward a variety of occasions for which to dress. Ladies usually like to bring a great sundress for shopping in more cosmopolitan ports like St. Thomas, a t-shirt for a casual day ashore and more formal wear for an onboard date. Those who want to go Dancing with the Stars should be sure to remember their dancing shoes!
9. Meds/Tums/Seasick Pills: Maybe your good attitude opened you up to eating something a little too spicy, or the motion of your ocean view has got you down. There is back-up available in the shipboard medical center, but it's always best to be prepared. And be sure to remember any prescription medication you may be on so you don't have to hope you can find a pharmacy ashore.
10. Favorite Book, Journal: Be it a classic, contemporary fiction, the latest politico or the page-turning paperback, a good book or journal is a must-have cruise companion. E-readers can be great when traveling because you can carry a whole library in your beach-bag. If you don't have a library with you don't worry — the Explorations Cafe, powered by The New York Times has an extensive library, along with internet stations and unique travel-related New York Times crossword puzzles.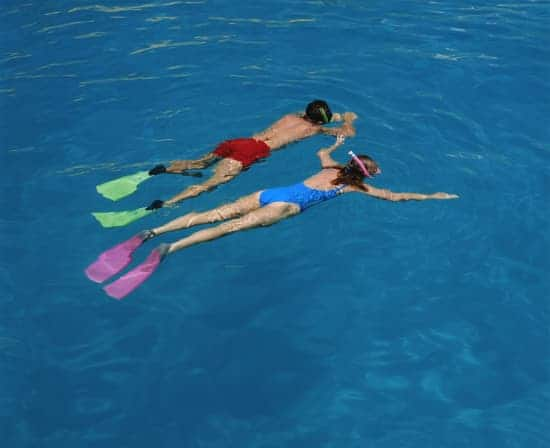 Good Ideas:
While some of the responses were more common, like sunscreen, some more experienced Mariners shared useful items that they like to have while cruising the Caribbean. Those who have their own dive/snorkeling gear definitely add it to the list of must-haves in the Caribbean. Those who do not own gear can rent in port, or take advantage of planned shore excursions.
Guests also listed a variety of items to keep them entertained between ports, including guitars, digital devices like laptops, and even knitting materials.
Fitness fans counted comfortable shoes and active wear among their top priorities. Fitness centers onboard offer a variety of activities to stay in shape while traveling, including Pilates reformer and Cardio Ki Bo Circuit Training, a great combination of Chi-releasing moves including boxercise, kickboxing and aerobic conditioning.
At port active guests can take advantage of shore excursions, like a day hike through El Yunque National Rainforest at San Juan, Puerto Rico, or an eco-hike through the lush forest of St. John. Guests also recommend bringing along a refillable water bottle to hydrate while you hike.
Odd But Interesting:
Some of the more unique must-have answers include a jar of peanut butter to snack on in-between lunch and dinner, a teddy bear, blankie or special pillow to keep the kids happy, and a top hat for the most-formal of formal nights.
A die-hard Devils fan can't leave home without his Tampa Bay Baseball stats, and a wedding dress is a necessity for onboard nuptials or recommitment ceremonies.
One guest said a doggy is a must-have. Unfortunately, as much as Holland America Line loves four-legged friends, unless he's a service-dog, he'll have to stay home.