2022 Grand Africa Voyage is a Sweeping Expedition of Colors and Contrast

Africa is a continent of riches, from the rolling grasslands of the savanna to the pristine beaches of the Seychelles. Travelers on the 2022 Grand Africa Voyage aboard Zaandam are in for an experience unlike any other, and with Holland America Line at the helm it will be a memorable journey. Overnight calls in port allow for extra time to explore some of the world's most sought-after sites, while an abundance of safari opportunities make it possible to see Africa's "Big Five" — lion, rhino, elephant, leopard and buffalo. Circle the continent on a 71-day day adventure that will immerse you in the colorful cultures of the region and leave you feeling deeply connected to the places you visit and people you meet along the way.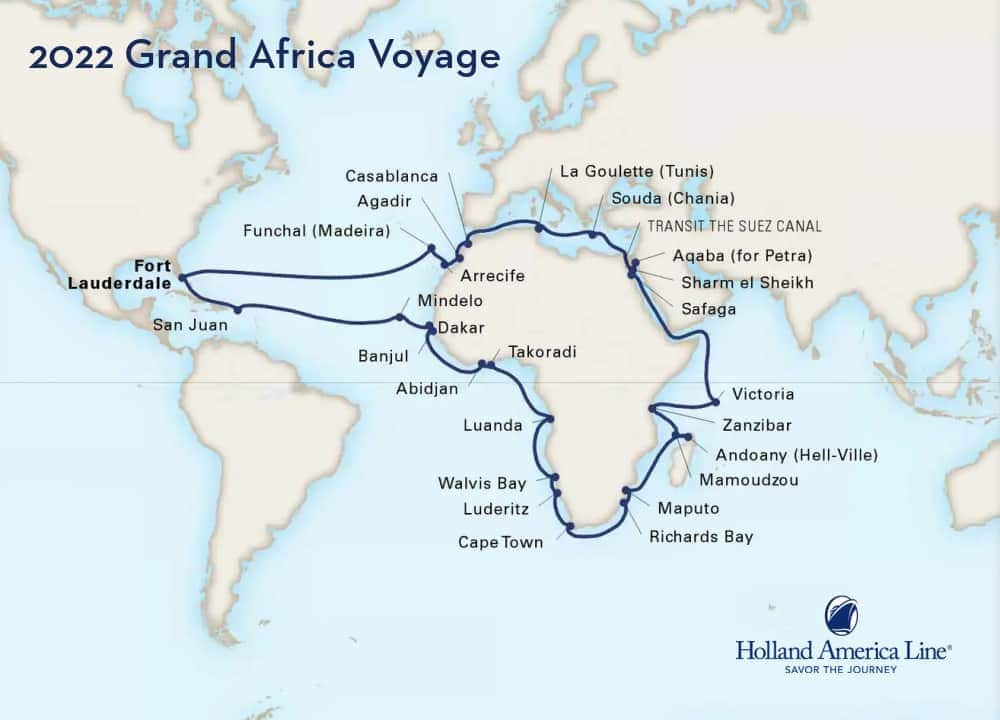 • 71 days. Departs Oct. 10, 2022, sailing roundtrip from Fort Lauderdale aboard Zaandam on a clockwise navigation around the continent.
• 4 overnight calls: Aqaba, Jordan; Cape Town, South Africa (two nights); Zanzibar, Tanzania; and Victoria, Seychelles.
• 25 ports in 21 countries and territories, in the order of calls: Portugal, Spain, Morocco, Tunisia, Greece, Egypt, Jordan, Seychelles, Tanzania, Mayotte, Madagascar, Mozambique, South Africa, Namibia, Angola, Ghana, Ivory Coast, Gambia, Senegal, Cape Verde, Puerto Rico.
• A memorable daylight transit of the Suez Canal en route to Aqaba, Jordan, for the opportunity to travel to the Lost City of Petra.
• Safari and wildlife opportunities include Serengeti National Park, Maasi Mara Reserve, Ngorongoro Crater, Tsavo National Park, Jozani Forest Reserve, Lokobe National Park, the Black Lemur Sanctuary, Kruger National Park, Phinda Mountain Lodge and Thanda Private Game Reserve.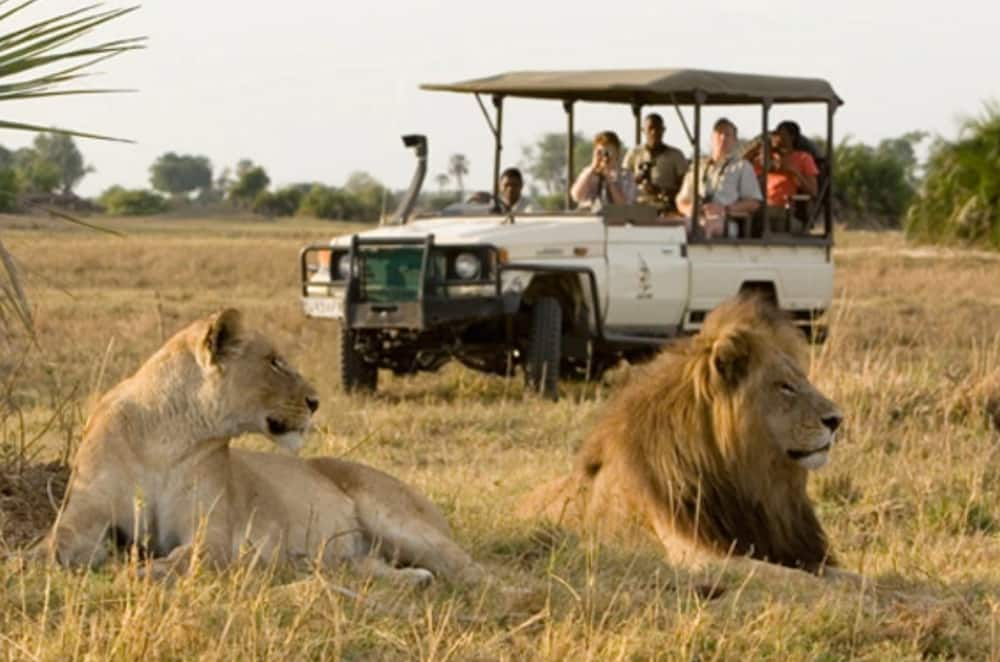 • Two full days at Cape Town, South Africa, to explore Table Mountain, Nelson Mandela's prison cell, Chapman's Peak Drive, Kulala Desert Lodge and more.
A Grand Onboard Experience
On a Grand Voyage, evening shipboard activities shine with local cultural entertainment and special guest headliners. Festive gala balls and formal nights create memorable moments, along with an exclusive Captain's Grand Voyage Dinner for full-cruise guests. Dining is elevated to a new level on each Grand Voyage with menus that change daily and are seldom repeated, featuring local ingredients and regional cuisine.
Grand Voyage Early Booking Benefits
Guests who book the full 71-day Grand Africa Voyage by Feb. 25, 2022, receive 3% savings off the cruise-only fare, along with amenities valued at up to $3,970 per person, including an onboard spending credit, prepaid gratuities, luggage delivery service and a welcome bottle of sparkling wine. Suites also receive an initial in-suite liquor setup, free shore excursion, unlimited luggage delivery service and Signature Internet Package.