World Wildlife Day: These Top 5 Tours Offer Incredible Animal Experiences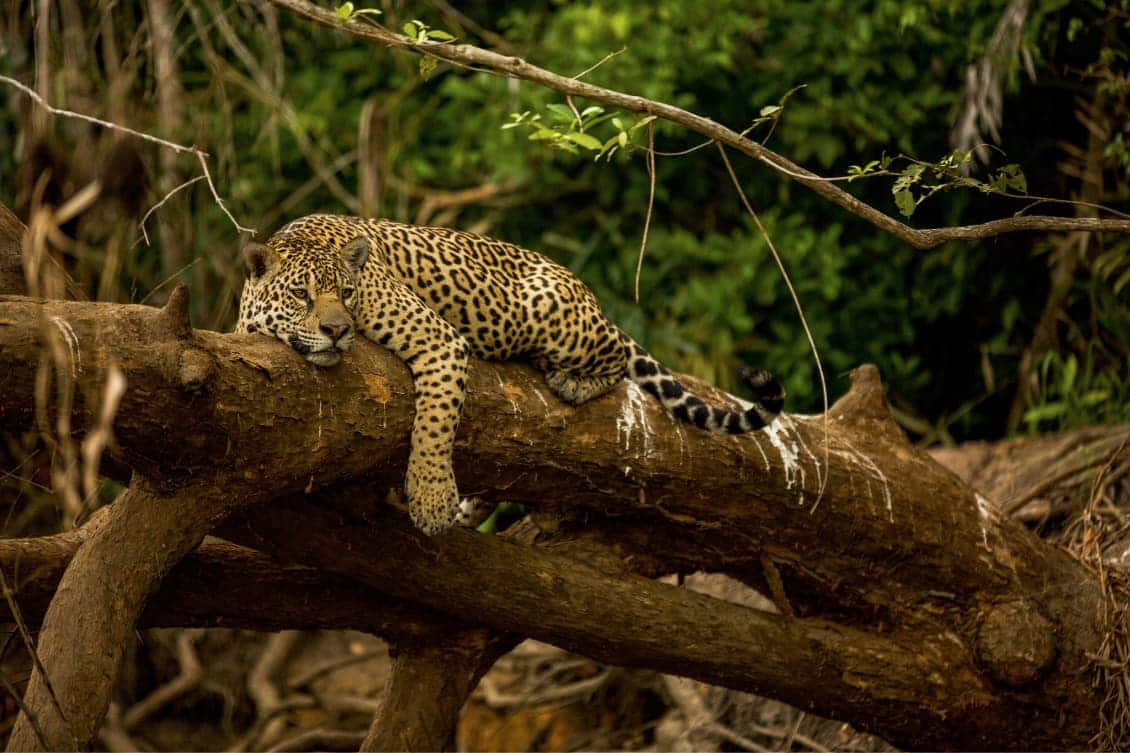 March 3 is designated World Wildlife Day to celebrate and raise awareness of the world's wild fauna and flora. On any Holland America Line cruise, shore excursions showcase regional wildlife and flora in a variety of ways. From a natural encounter in the wild to visiting a sanctuary for rescued animals, guests seeking interactions can cuddle koala or hike thorough a forest, explore a penguin colony or take a whale-watching tour.
These five shore excursions offer exceptional experiences and take our guests to see some incredible animals — from India and Alaska — and learn more about species conservation.
COLOMBO, SRI LANKA
Elephants of Pinnawela by Train
Established in 1975, Pinnawela Elephant Orphanage began with seven orphaned elephants. Today, some of these original orphans enjoy seeing their grandchildren born in the same location. The original objective of establishing the orphanage was inclined more towards attracting tourism, but it soon became a conservation and educational center. With the help of local and foreign elephant experts, Pinnawela started a scientific captive-breeding program for elephants. Freedom of movement for the herd increased the chances for individuals of both genders to get together and mate, and in 1984, the first Pinnawela baby was born. The success story of Pinnawela has drawn the attention of scientists from all over the world. A considerable number of books and research articles on Pinnawela have been published in several languages. The members of the Pinnawela herd have been filmed, videoed and photographed thousands of times by professionals.
During your time at the orphanage, you will watch these gentle giants playing, eating and bathing in the river before enjoying your own riverside lunch.
PUNTA ARENAS, CHILE
Off the Beaten Track: Magdalena Penguin Reserve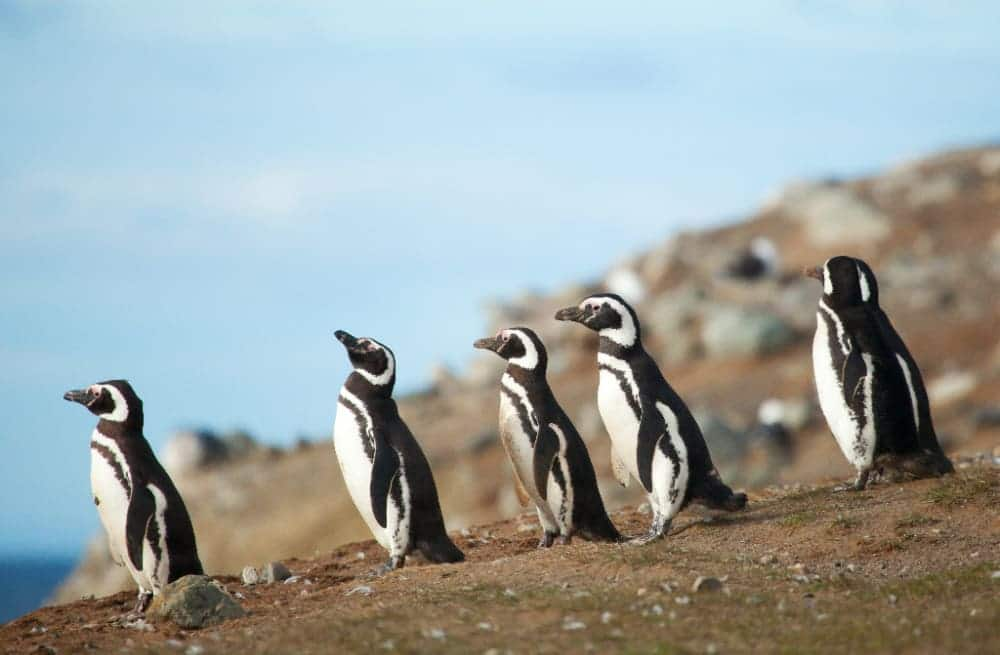 Board a boat to cross the famous Strait of Magellan and ply the very same waters as Sir Francis Drake and Charles Darwin. Upon arrival at Magdalena Island, declared a Natural Monument in 1982, you will see one of the largest penguin colonies in southern Chile, and get acquainted with the unspoiled habitat of penguins, cormorants and many other birds. A substantial colony of Magellan penguins nests and breeds here. These penguins return every year to this spot between October and March to lay eggs and raise their young. They bury their eggs in the sandy burrows and under shrubs. The animals are naturally curious and untamed; if approached too quickly they will scamper into their burrows or try to reach the water.
MAPUTO, MOZAMBIQUE
Kruger National Park & Lukimbi Overland Adventure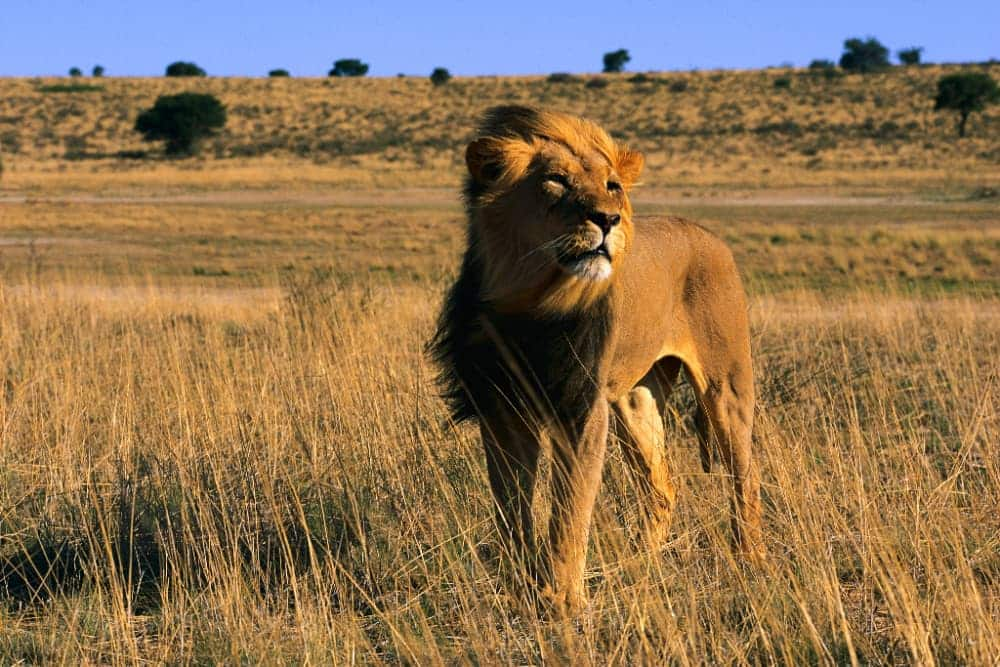 This is a three-day adventure on the Grand Africa Voyage. Leaving Maputo, set off on the 3½-hour journey to Lukimbi Safari Lodge in the southern section of Kruger National Park. Kruger is the largest game reserve in South Africa and was established in 1898 to protect the wildlife of the South African Lowveld. It is a wildlife sanctuary like no other and allows those who enter its vastness to immerse themselves in the unpredictability and endless wilderness that is the true quality of Africa. Covering nearly 500 million acres along the Mozambique border, Kruger yields an almost-indescribable wildlife experience.
This is the land of baobabs, fever trees, knob thorns, marula and mopane trees underneath which lurk the Big Five (buffalo, elephant, leopard, lion and rhino), the Little Five (buffalo weaver, elephant shrew, leopard tortoise, ant lion and rhino beetle), the birding Big Six (ground hornbill, kori bustard, lappet-faced vulture, martial eagle, Pel's fishing owl and saddle-bill stork) and more species of mammals than any other African game reserve. Kruger National Park is unrivalled in the diversity of its wildlife and is a world leader in advanced environmental management techniques and policies.
KETCHIKAN, ALASKA
Alaska Bear Adventure by Floatplane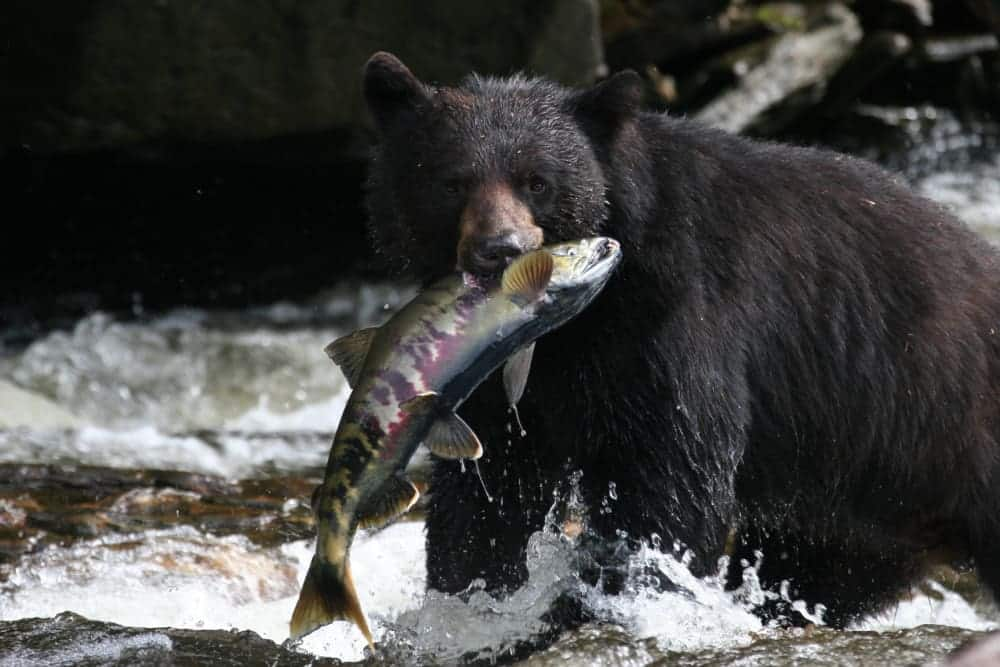 Take off from Ketchikan on a 20-minute flight by floatplane, headed to a remote site in the Tongass National Forest noted for its salmon-rich streams and abundant wildlife. Each participant is guaranteed a window seat and the pilot will identify points of interest en route.
Upon landing, you will be met by a naturalist and drive a mile along a forest road to the trailhead. A short hike along the trail leads to a viewing platform overlooking a salmon spawning stream, deep in a rich rain forest environment. Here, black bears gather to feed on runs of pink, coho and chum salmon, and bald eagles perch in the surrounding trees waiting to clean up fish scraps left by the bears. In addition to black bears, the area is frequented by Sitka black-tail deer, bald eagles, mink and marten.
BURNIE, TASMANIA
Tassie Wildlife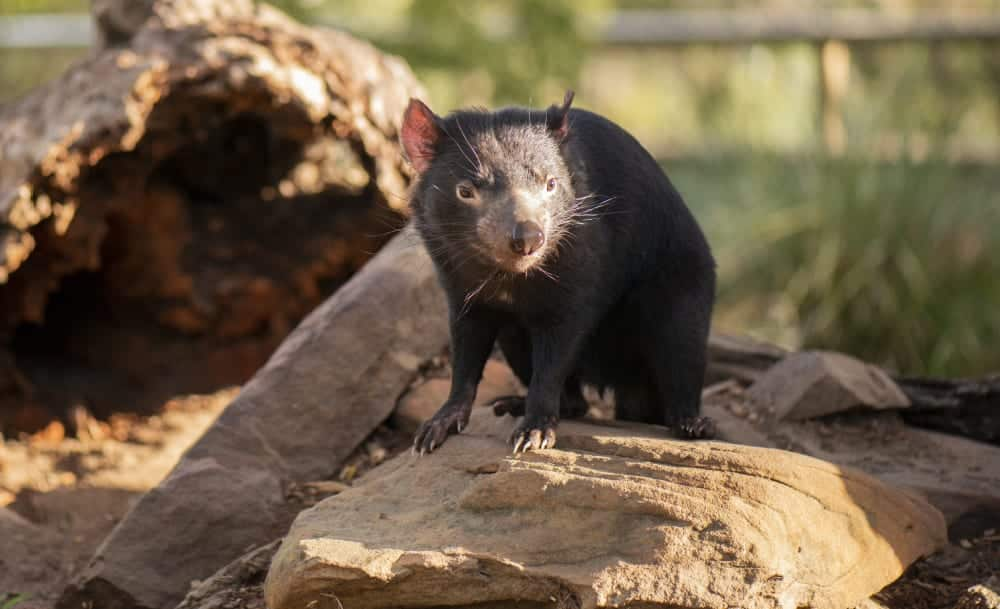 Visit the home of the largest collection of Tasmanian wildlife in the world at the family-run Wing's Wildlife Park, set among 106 acres of bushland. The park functions in part as a haven for injured or orphaned wildlife, providing a rehabilitation area to help them re-enter the wild.
Enjoy time exploring the park and meeting the animals and their keepers. See Tasmanian devils, quolls, kangaroos, emus, ostriches, camels and water buffalo. Visit the reptile enclosure, where you will have a chance to feel the skin of a non-venomous snake. Hand-feed the native freshwater fish, and see the birds of prey and native hens in the wetland area.
What wildlife encounter would you like to experience on a Holland America Line cruise?